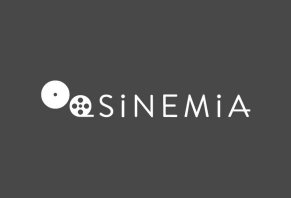 Sinemia is one of two major movie-subscription services that allow you to see multiple movies a month for one fee. Advanced ticketing options and premium format access are what make the service unique.
What Is Sinemia?
Sinemia is a movie-ticket subscription service offering between 1 and 3 tickets per month for between $4.99 and $14.99 a month.
Sinemia is based in Los Angeles – according to the address available on their website, they're located in a co-working space.
Their CEO is Rifat Oguz, a businessman with a resume that includes jobs at a Turkish cellular company and a European bank, as well as a nine-month stint with Coca-Cola.
Sinemia made headlines in 2018 when they introduced a $4.99/month plan, with multiple tech and news sites covering the change.
Within the context of the movie-ticket subscription world, you have two main choices: Sinemia and MoviePass. Knowing which service is right for you requires that you know what Sinemia offers and how it compares to MoviePass.
Over the course of this review, we'll talk about how you can sign up for Sinemia, how it works, the fine print you need to know about, what people are saying concerning their Sinemia experience and how it compares to MoviePass.
At the end of our analysis, we'll provide you with a list of general pros and cons.
How to Sign Up for Sinemia
To get a membership, head to the Sinemia website and choose between four different plans, which are divided into Classic and Premium.
Here's a chart showing you a matrix of the plans:
| | Classic 1 | Classic 2 | Elite 2 | Elite 3 |
| --- | --- | --- | --- | --- |
| # of movies per month | 1 | 2 | 2 | 3 |
| Cost | $4.99 | $6.99 | $9.99 | $14.99 |
| IMAX/3D/4D/etc. | No | No | Yes | Yes |
You have four main options here, with the main difference between Classic and Elite being that Classic only allows tickets to 2D movies while Elite lets you book 2D and 3D movies and one IMAX, 4D and other advanced formats once a month.
Each one of these plans requires that you buy an annual subscription, which means you'll pay for 12 months of your subscription in advance: $60.88, $83.88, $119.88 and $209.88, respectively.
When your registration is complete, Sinemia will send you a card that you'll use to swipe at the theater in order to pay for your movie ticket. You can't use the service and your membership won't be active until you have your card.
According to the site's FAQ page, it can take up to seven days for your card to arrive. However, during busy seasons (like when Sinemia runs promotions) your card make take longer than seven days to arrive.
A Quick Word About Couples Memberships
Sinemia offers dual memberships for couples that have a few distinct advantages over just buying two separate subscriptions. First, you can book two seats together which, according to a Sinemia representative, is a big advantage on movie-premier nights when seats sell quickly.
Second, the subscription gives you one Sinemia debit card that you use to buy the tickets, which means you can bring anyone you want with you: friend, significant other, child or family member.
The prices for these plans are double the individual plans.
How a Sinemia Subscription Works
As we pointed out in the previous section, your Sinemia subscription gives you a certain amount of movie tickets per month.
You have two options for redeeming those tickets. First, you can book it in advance of the movie's showtime by using the Sinemia app. To do this, go into your app and, under the "Planning" option, you can choose the movie and showtime at the theater you want.
Once you've chosen the movie and time, Sinemia will allow you to go to one of three websites and pay for the ticket: Fandango.com, MovieTickets.com and AtomTickets.com. You can also book the tickets in advance via the theater's website or app, a Sinemia rep told us.
You have two hours to make the purchase and your movie can take place within 30 days.
Second, you can go to the movie theater and make the purchase at the theater's ticket counter or at a ticketing kiosk.
You'll have to open the app at the theater and check-in through the app, then follow the directions, which will result in you paying for your tickets with your Sinemia card.
When you use the check-in feature, remember that you have 30 minutes to use your card to get a ticket and the showtime for that ticket can be a maximum of five hours from the time you check in.
Sinemia Fine Print: What You Need to Know
While the basics of Sinemia's service are pretty easy to understand, there are certain things you need to know about your membership so there aren't any surprises.
Advance Ticket Convenience Fee
As we pointed out earlier, you have to buy your advance tickets via three websites – Fandango.com, MovieTickets.com and AtomMovies.com -- the theater's website or app
When you purchase your tickets through these sites, they charge convenience fees. You'll be responsible to pay those fees with the credit card you have on file with Sinemia.
Here's what you'll pay at each site:
Fandango.com: $1.50
MovieTickets.com: $1.35 - $2.00
AtomTickets.com: $1.50, on average
AMCTheaters.com: $1.50 - $2.25
We contacted the customer service departments of each website to confirm the pricing. Fandango gave us one price, while the other two sites said prices depend on the theater at which you book the tickets.
The prices we listed for AMC were based on what we were told by MovieTickets.com and by doing a quick search of two movies at a local AMC theater.
Canceling Subscriptions
If you cancel your subscription, you'll be able to buy tickets all the way until the end of your membership month. If you started your subscription on the 15th of the month and you cancel on the 1st of any given month, you have through the 14th of that month to use your membership.
Also, keep in mind that Sinemia subscriptions are paid annually, which means you won't be refunded a prorated subscription fee if you cancel before your year is up.
Sinemia User Reviews
The Sinemia app gets 3.3 stars in the iTunes store and 3.1 stars in the Google Play app. Recent reviews in the Google Play store about the app were decisively negative, with 27 of the past 30 reviews notching only one or two stars.
In general, users complained that the app flat-out didn't work and they weren't able to book any movies and that the company's customer service was very slow to respond.
Sinemia and MoviePass Comparison
Sinemia and MoviePass are in direct competition with each other and their pricing models differ, so, to determine which one is best, we made the following table to help you compare what each service offers:
| | MoviePass | Sinemia |
| --- | --- | --- |
| Plan prices | $7.95 - $9.95 | $4.99 - $14.99 |
| Tix incl. in best plan | Up to 31 | 3 |
| App reviews (Apple/Google) | 2.6/2.6 | 3.3/3.1 |
| 3D Included? | No | Yes |
| Advance purchase | No | Yes |
| Discounted tickets | No | No |
| Couples Option | No | Yes |
| Theaters included | Multiple nationwide | Multiple nationwide |
| Phone support | No | No |
The main differences between the two services are payment, pricing, tickets per month and advanced purchases.
MoviePass allows you to pay month-to-month, whereas Sinemia makes you pay per year in a lump sum, according to a Sinemia representative.
MoviePass gives you one 2D movie a day for $9.99 a month whereas you'll get two movies a month, one of which can be premium (IMAX, etc.) for the same price on Sinemia.
Sinemia gives you the option of buying advanced tickets but there's a good chance you'll pay at least a $1.50 convenience fee for using the sites they allow for advanced purchases.
Which service is best is a matter of your movie taste. If you want 3D, IMAX and other premium formats, Sinemia is the best choice.
Now, if sheer volume is your goal and you're happy with 2D movies, then MoviePass is the best choice.
As far as apps go, both services' apps get average to below average reviews but Sinemia's reviews are about half a star better.
The Final Word: Pros and Cons of Sinemia
Based on our research, we believe that Sinemia's strengths lie in the fact that you can buy tickets in advance of going to the theater and that your elite subscription includes 3D movies.
We also like that you can watch one premium movie a month with your subscription, but, remember, you only get those premium movies with the Elite package.
The main downside, in our opinion, is that you have to pay for your subscription up front. Their top Elite package, for example, would cost you $209.88 up-front, a price that some consumers may not want to pay when they can do a month-to-month subscription with MoviePass.
The other downside to the service, we believe, is that their most expensive package allows three movies a month whereas MoviePass' top subscription gives you unlimited 2D movies.
Is Sinemia right for you? We believe the answer to this question has a lot to do with what you want out of your movie-ticket subscription service.
We believe the type of consumer who is the best fit for this service is someone who:
Has the money to pay for their year-long subscription up front
Wants the luxury of booking a ticket in advance
Prefers movies in 3D and premium formats like IMAX and 4DX
Sinemia ticket buying process, hmph, not fun.

By

Wes M.

,

San Diego, CA

,

Sep 19, 2018
Verified Reviewer

Like other users stated, Sinemia is not truthful upfront about additional charges with the cardless service. You incur more charges on top of their prices. Be wary!

Customer service provides scripted answers that are not helpful.

Buying a ticket with the cardless service is a pain, you have to switch back and forth between the Sinemia app and another movie app just to get tickets, might as well just stand in line. Their app and process are sub-par.

Bottom Line: No, I would not recommend this to a friend

---

1 out 1 people found this review helpful

Deceptive marketing. An F rating on BBB. Do not trust.

By

D M.

,

California

,

Sep 11, 2018
Verified Reviewer

Deceptive marketing. When signing up, it states that a "physical card" is an option. Only after signing up you find out that a physical card is no longer available. Buried and hidden in the terms of service that no one reads is the important fact that you must pay a "convenience" fees when purchasing a movie if you don't use the physical card (which is no longer available). It does not disclose until after sign up that you must pay an extra fee or wait two weeks to use the service.

No refund, even if you've never even used the service.

F rating on BBB. Do not trust.

Their response: "All our rules are published in the FAQs as well as the terms and we are glad you've read them as every customer should."

The fact Sinemia expects customers to read 20+ pages of FAQs and Terms of Service before they buy to find important details instead of disclosing it up front should tell you all you need to know.

These aren't minor details, they are fundamental to the service. Specifically, they no longer issue physical cards (even though it says it's an option on sign up), customers are likely to be charged up to $3 a ticket in addition to the service price, and you will need to pay an additional $10-$20 to use immediately or be required to wait two weeks.

In addition, even if you read the FAQs and Terms of Service, Sinemia's "disclaimer" is to state they will pay "only" the price of a movie ticket. Sinemia does not make it clear that you will need to pay convenience fees to Fandango, etc., or what those fees are likely to be.

Given the response given and the weasel wording even when they do disclose something material, again I urge you to stay away from the company.

An honest company would be open about their services and not bury important things in FAQs and Terms of Service. If the average person is likely to mislead they would issue refunds and make their service more clear. This is not an honest company. They mislead customers before purchase and do not refund when the customer finally understands what they bought, even if they've never used the service.

Bottom Line: No, I would not recommend this to a friend

---

Advertisement

---

1 out 1 people found this review helpful

Avoid like the plague

By

Anit D.

,

Nevada

,

Sep 8, 2018
Verified Reviewer

I bought the Sinemia Premium membership, they charged me for $167.40 for one year. After purchase, they asked me for an extra $10 for immediate activation. I declined, as they didn't disclose earlier that for instant activation there would be an additional $10 charge. Also, they disclosed after payment that it would take 2-3 months to get a card instead of 1-2 weeks.

Anyhow, it took 2 weeks to get my activation. One week after activation I tried to make a reservation on the web for "Meg" at AMC, but despite multiple tries, I kept getting an error. I contacted a Sinemia rep who told me that my booking was already done per their records that I should contact AMC. I called AMC theater but was put on long hold, and I hung up. I contacted Sinemia again, and now they told me that somehow my reservation was canceled. I had spent about 2 hours back and forth trying to make a reservation, was unsuccessful. Certainly not the movie experience I was looking for. Incidentally, Sinemia does not disclose a $1 charge when you make an online reservation, so in case you plan to see three movies a month, it will cost you additional $36 over and above your yearly membership, which is not disclosed when you sign up.

Anyhow, disgusted by the experience, I asked Sinemia repeatedly to cancel my membership, I had never been able to use the card, also, I asked to cancel within one week of activation. Vera, the rep of Sinemia whom I corresponded with, sent me an email that I would be getting a refund, it could take 10 days to show up on my statement

I waited about 3 weeks, and as I got no refund, I contacted Sinemia again, this time they told me they do not give any refunds (despite my forwarding their customer service rep Vera's email to them promising a refund).

I have contested my credit card statement and forwarded them the email correspondence with Sinemia, not sure I will get any of my $167.40 back.

I strongly advise anyone to avoid this scam company like the plague. Making a reservation is complicated and time-consuming, I was totally unsuccessful. Then they lied that they would refund my membership. Despite a written email from them promising a refund, now they tell me it is not their policy to refund.

Bottom Line: No, I would not recommend this to a friend

---

3 out 3 people found this review helpful

Horrible service

By

Chris B.

,

Vancouver, Canada

,

Aug 31, 2018
Verified Reviewer

Misleading billing information, poor customer service, and very difficult to actually get movie passes. I would not recommend them to anyone. I don't trust this company at all, and they won't even consider offering you a refund.

Bottom Line: No, I would not recommend this to a friend

---

Advertisement

---

2 out 2 people found this review helpful

Do not sign up for Sinema

By

John E.

,

Frisco, TX

,

Aug 25, 2018
Verified Reviewer

They are just as bad as MoviePass. I have tried five times to try and contact someone at Sinemia - oddly this company has no phone number.

I never received my Sinemia card (I have been a member since last May).

I tried contacting them a month later asking where it is - then a few weeks later, and two more times after that. I have never received a response back. No indication my card is coming. And the last two times I've tried to cancel my membership and get a partial refund. Still, no response.

Bottom Line: No, I would not recommend this to a friend

---

1 out 1 people found this review helpful

Avoid Sinemia at all costs

By

Thomas H.

,

California

,

Aug 24, 2018
Verified Reviewer

Avoid Sinemia at all costs. They no longer have a card, its only e-ticket now. They won't disclose this fact until your third or fourth time asking, trying to divert and avoid a direct answer. When they finally admitted it, I asked for them to cancel and refund my money under an hour of signing up. They said they would do so. When they didn't, I had to dispute with my credit card company.

When Sinemia got the chargeback, they insisted that they never said they'd cancel and credit me back. I still have the message and that they were unable to do so. They claim the only way is for my credit card company to decline the charge, or they'll "restart my membership." Then they closed the ticket and resolved to my satisfaction. Run, run away!

Bottom Line: No, I would not recommend this to a friend

---

1 out 1 people found this review helpful

I wish I could leave zero stars

By

Amanda D.

,

Utah

,

Aug 24, 2018
Verified Reviewer

I need to leave a 0-star review. Now, where was it clear that the customer would be required to pay an additional $1.50 fee for each online ticket purchased. That is not something I ever agreed to. When I asked for a refund, I was denied multiple times by Will. Will in customer service has been nothing but useless. My friend emailed with the same issue and demanded a refund. She used harsher language than me and was able to secure a full refund, but Will told me they couldn't grant me the same. Unbelievable how the lied. Completely unfair.

Bottom Line: No, I would not recommend this to a friend

---

2 out 2 people found this review helpful

Intentionally misleading with terrible customer service

By

Alex W.

,

Philadelphia, PA

,

Aug 23, 2018
Verified Reviewer

Terrible service with terrible customer service. They don't advertise that fact because they have no option for obtaining a physical card, you will have to buy your tickets through services such as Fandango, which charges a $1.50 convenience fee on top of the subscription that they force you to pay for annually. I thought this would be less of a waste of money than MoviePass has become, but it actually may be worse. They will also refuse to issue a refund, even if you only signed up an hour ago and have never used the service.

Bottom Line: No, I would not recommend this to a friend

---

2 out 2 people found this review helpful

This is the worst membership ever

By

Sig O.

,

Georgia

,

Aug 22, 2018
Verified Reviewer

First, you have to pay for an entire year. Then they want you to pay extra to start using it; it takes more than two weeks before you receive an email that says that you can start using the cardless membership app. Then movie theaters have no idea of what this is, maybe they are using this in California, but Georgia has no idea of what Sinemia is. If you cancel your membership and then they cancel right away, but they won't refund your money. It's like giving the money away. Don't waste your money. There are other movie memberships that are way better than this.

Bottom Line: No, I would not recommend this to a friend

---

1 out 1 people found this review helpful

Worst customer service experience I've ever had!

By

Franklin M.

,

Lowell, MA

,

Aug 16, 2018
Verified Reviewer

I never used an app so non-user friendly in my life, and I consider myself to be a tech guy.

First of all, the customer service is horrible, NO PHONE number to call when having issues, and everything is done via email. Most of the time when I am lucky enough to actually hear bad from a customer service agent, they're no use, NEVER help me out! At first, I could go to any theaters no problem (only two choices near where I live AMC or Showcase), then I could only go two AMC a bit of a hassle, but I said: "OK that's still good."

Then I was only able to purchase advanced tickets using Fandango, again I said, "OK, that's still good, a bit of a hassle, but still good." And now the app doesn't support Fandango, so I can't even use it anymore.

The cherry on top was that on one occasion the app wasn't letting me check in at the theater, and my credit card was fully charged for the movie, and they had the balls to count the movie toward my monthly allowance of movies. The only thing I can say is, WORST customer service experience I've ever had!

Bottom Line: No, I would not recommend this to a friend

---

1 out 1 people found this review helpful

SCAM. Don't get into that trap like I did.

By

Tu H.

,

New South Wales, Australia

,

Aug 1, 2018
Verified Reviewer

Sorry but this service in Australia is totally messed up, and I strongly suspect they would be a scam. I paid for a year membership and only got my first booking work. ALL, yeah, all other attempts failed miserably. After a long time of back and forth, they concluded that they have an issue with EventCinema and that I should try with other brands! However, five other attempts still fail with Hoyts, and they then ask me to go make a PayPal account in the US (I'm in Australia) and link their cardless with that account to purchase the Hoyts ticket! And guess what? Still a fail.

Then I just simply gave up and asked for a refund. They then lead me through a long journal of "please try other brands" and "please try again."

Then they finally agree to refund, after I threaten to dispute them in the bank. But guess what? They would charge my first two Vmax ticket FULL-PRICE ($58) and only refund the rest.

This is definitely a scam. Sinemia is a SCAM.

Bottom Line: No, I would not recommend this to a friend

---