Sinemia Reviews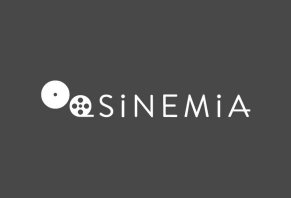 Sinemia is one of two major movie-subscription services that allow you to see multiple movies a month for one fee. Advanced ticketing options and premium format access are what make the service unique.
What Is Sinemia?
Sinemia is a movie-ticket subscription service offering between 1 and 31 tickets per month for between $4.99 and $29.99 a month.
Sinemia is based in Los Angeles – according to the address available on their website, they're located in a co-working space.
Their CEO is Rifat Oguz, a businessman with a resume that includes jobs at a Turkish cellular company and a European bank, as well as a nine-month stint with Coca-Cola.
Within the context of the movie-ticket subscription world, Sinemia is one of four services. MoviePass AMC Stubs A-List and Cinemark Movie Club are the other three. Knowing which service is right for you requires that you know what Sinemia offers and how it compares to MoviePass.
Over the course of this review, we'll talk about how you can sign up for Sinemia, how it works, the fine print you need to know about, what people are saying concerning their Sinemia experience and how it compares to the competition.
At the end of our analysis, we'll provide you with a list of general pros and cons.
The Sinemia Sign-Up Process and Plans
To get a membership, head to the Sinemia website and choose between four different plans, which are divided into Classic and Premium.
Here's a chart showing you a matrix of the plans:
| | Classic 1 | Classic 2 | Classic Movie Every Day | Elite 2 | Elite 3 |
| --- | --- | --- | --- | --- | --- |
| # of movies per month | 1 | 2 | 1 a day | 2 | 3 |
| Cost | $4.99 | $9.99 | $29.99 | $12.99 | $17.99 |
| IMAX/3D/4D/etc. | No | No | No | Yes, 1 | Yes, 1 |
| Up-front fee | $19.99 | $19.99 | $29.99 | $19.99 | $19.99 |
You have four main options here, with the main difference between Classic and Elite being that Classic only allows tickets to 2D movies while Elite lets you book 2D and 3D movies and one IMAX, 4D and other advanced formats once a month.
If you want to forego the up-front fee and pay for a year all at once, you'll pay $59.88, $119.88, $359.88, $155.88 and $215.88, respectively. You'll end up paying the same amount per year if you choose month-to-month, but you'll have to pay the up-front fee.
When your registration is complete, Sinemia will send you a card that you'll use to swipe at the theater in order to pay for your movie ticket. You can't use the service and your membership won't be active until you have your card.
According to the site's FAQ page, it can take up to seven days for your card to arrive. However, during busy seasons (like when Sinemia runs promotions) your card make take longer than seven days to arrive.
A Quick Word About Couples Memberships
Sinemia offers dual memberships for couples that have a few distinct advantages over just buying two separate subscriptions. First, you can book two seats together which, according to a Sinemia representative, is a big advantage on movie-premier nights when seats sell quickly.
Second, the subscription gives you one Sinemia debit card that you use to buy the tickets, which means you can bring anyone you want with you: friend, significant other, child or family member.
The prices for these plans are double the individual plans.
How a Sinemia Subscription Works
As we pointed out in the previous section, your Sinemia subscription gives you a certain amount of movie tickets per month.
You have two options for redeeming those tickets. First, you can book it in advance of the movie's showtime by using the Sinemia app. To do this, go into your app and, under the "Planning" option, you can choose the movie and showtime at the theater you want.
Once you've chosen the movie and time, Sinemia will allow you to go to one of three websites and pay for the ticket: Fandango.com, MovieTickets.com and AtomTickets.com. You can also book the tickets in advance via the theater's website or app, a Sinemia rep told us.
You have two hours to make the purchase and your movie can take place within 30 days.
Second, you can go to the movie theater and make the purchase at the theater's ticket counter or at a ticketing kiosk.
You'll have to open the app at the theater and check-in through the app, then follow the directions, which will result in you paying for your tickets with your Sinemia card.
At the time of publishing, Sinemia was in the process of phasing out their cards.
When you use the check-in feature, remember that you have 30 minutes to use your card to get a ticket and the showtime for that ticket can be a maximum of five hours from the time you check in.
Sinemia Fine Print: What You Need to Know
While the basics of Sinemia's service are pretty easy to understand, there are certain things you need to know about your membership so there aren't any surprises.
Advance Ticket Convenience Fee
As we pointed out earlier, you have to buy your advance tickets via three websites – Fandango.com, MovieTickets.com and AtomMovies.com -- the theater's website or app
When you purchase your tickets through these sites, they charge convenience fees. You'll be responsible to pay those fees with the credit card you have on file with Sinemia.
Here's what you'll pay at each site:
Fandango.com: $1.50
MovieTickets.com: $1.35 - $2.00
AtomTickets.com: $1.50, on average
AMCTheaters.com: $1.50 - $2.25
We contacted the customer service departments of each website to confirm the pricing. Fandango gave us one price, while the other two sites said prices depend on the theater at which you book the tickets.
The prices we listed for AMC were based on what we were told by MovieTickets.com and by doing a quick search of two movies at a local AMC theater.
Canceling Subscriptions
If you cancel your subscription, you'll be able to buy tickets all the way until the end of your membership month. If you started your subscription on the 15th of the month and you cancel on the 1st of any given month, you have through the 14th of that month to use your membership.
Also, keep in mind that Sinemia subscriptions are paid annually, which means you won't be refunded a prorated subscription fee if you cancel before your year is up. The same applies to month-to-month plans.
Sinemia User Reviews
The Sinemia app gets 3.9 stars in the iTunes store and 2.9 stars in the Google Play app. Recent reviews in the Google Play store about the app were decisively negative, with 13 of the past 15 reviews at the time of publishing being 1 star.
In general, users complained that the app flat-out didn't work and they weren't able to book any movies and that the company's customer service was very slow to respond.
Sinemia and MoviePass Comparison
Sinemia and MoviePass are in direct competition with each other and their pricing models differ, so, to determine which one is best, we made the following table to help you compare what each service offers:
| | Sinemia | AMC Stubs A-List | MoviePass | Cinemark Movie Club |
| --- | --- | --- | --- | --- |
| Plan prices | $4.99 - $29.99 | $19.95 | $9.95 | $8.99 |
| Tix included in best plan | 1 - 31 | 12 | 3 | 1 |
| Premium included? | Yes, certain plans and 1 a month | Yes | No | No |
| Advance purchase | Yes | Yes | No | Yes |
| Discounted tickets | No | No | No | Yes |
| Couples Option | Yes | No | No | No |
| Theaters included | Multiple nationwide | Only AMC | Multiple nationwide | Only Cinemark |
| App scores (iTunes/Google average rating) | 3.9/2.9 | 4.8 /4.3 | 2.1/2.3 | 4.8/4.1 |
| Phone support | No | Yes | No | Yes |
Sinemia has the distinct advantage of being the only movie theater subscription that offers one movie a day. AMC Stubs A-List does three weeks; they're the closest competition.
Price-wise, Sinemia's movie-every-day plan is a great value because it offers at least twice as many movies as AMC for $10 more.
Another advantage that Sinemia has over its three competitors is that you have five plans to choose from that can fit your budget.
When it comes to the company's app, though, Sinemia falters against competitors AMC and Cinemark, who get at least 4-star average ratings from iOS and Android users.
Also, two other things that hurt Sinemia are that it doesn't have phone support (AMC and Cinemark do) and you can't get any premium-format movies with their movie-a-day plan, where AMC allows you to watch almost any premium-format movie if you're an A-List subscriber.
Pros and Cons of Sinemia
Based on our research, we believe that Sinemia's strengths lie in its movie-a-day plan as well as the fact that you have five different plans you can choose from ranging in price from $4.99 to $29.99.
We also like that you can watch one premium movie a month with your subscription, but, remember, you only get those premium movies with the Elite package.
The downside to Sinemia is that their premium-format options are limited to a pair of Elite plans that give you two or three movies a month. Their three-movie Elite plan gives you one premium-format movie and is $17.99 a month, whereas a three-movie Classic plan is $9.99. This means you're paying $8 more to get one premium-format movie.
Is Sinemia right for you? We believe the answer to this question has a lot to do with what you want out of your movie-ticket subscription service.
We believe the type of consumer who is the best fit for this service is someone who:
Wants multiple subscription plans they can choose from
Wants to go to the movies more than three times a week
Wants a premium-format movie included in a reasonably priced plan
If you want to learn more about the service, take a look at our rankings of the best movie subscription services. In the article we compare the four services we mentioned in this review, showing how they rate in categories like best for avid moviegoers, best for casual moviegoers, best app experience and more.
Page not found in Canada?

By Jason O.

,

Ontario, Canada

,

May 22, 2019
Verified Reviewer

I have been waiting for a reply for about a month now. I do not know what is happening with the site. From what I understand it is still working in Canada but not in the U.S.

I try to use the app but now it shows that the page is not found. My account is still in good standings and when I log on it says I have 3 movies to use this month.

Bottom Line: No, I would not recommend this to a friend

---

Service started out good but turned bad after three months

By Gary H.

,

California

,

May 2, 2019
Verified Reviewer

Sinemia sold me an annual movie subscription plan and terminated the plan after 3 months without giving me a refund for the unused period of the plan.

No matter what kind of service they offer, do not trust this company.

Bottom Line: No, I would not recommend this to a friend

---

Advertisement

---

Fraud company

I purchased MoviePass four months back. And also brought a physical pass with extra money. I have seen two movies after I got a misuse fee etc...happens. And they solved my issue through Trustpilot and I gave an updated review. After that, I saw three movies and now I want to book my ticket again and it's showing an error. I sent an email to the support team two days back and I didn't get a reply. Waste of time and money.

And the worst thing is I referred this pass to my friend and he also purchased, and he also facing the same issue.

Bottom Line: No, I would not recommend this to a friend

---

Total scam

By Terry K.

,

San Diego, CA

,

Apr 30, 2019
Verified Reviewer

Not working for over two weeks. Full year member. No answer to over 10 emails. Notified BBB. Followed all their rules. Reloaded app. Sent pictures of myself and ID four different times. So done. Blocked them on my credit card and have started the refund process. Lesson learned.

Bottom Line: No, I would not recommend this to a friend

---

Advertisement

---

Sinemia: Unresponsive and Under Investigation by US Attorney General's Office

By Ira W.

,

Ontario, Canada

,

Apr 29, 2019
Verified Reviewer

The team is unresponsive and a lot of individuals online (Reddit, Twitter, Facebook) are calling it a fraudulent service. I have since been made aware after reading an article that it is under investigation by the US Attorney Generals Office in NY and CA. (It did work a few months ago, but has not worked in weeks for a lot of people, including my wife and myself.) I personally can't use the service through the app at all. They have still charged my wife and I, but they won't respond to emails, Twitter, or Facebook messages. I get an error message telling me to update yet I have the most recent updated app according to Google and their own FAQ on their website, I have also uninstalled and reinstalled the app several times. My wife, on the other hand, can't even click on a movie as it stopped working for her almost a month ago and she still hasn't received a response back from them.

Bottom Line: No, I would not recommend this to a friend

---

Sinemia is a scam

By Edwin C.

,

California

,

Apr 29, 2019
Verified Reviewer

Do not sign up with Sinemia! Read the reviews FIRST. This is a SCAM company. They offer you a yearly subscription to be able to see movies, unlimited at one per day. After on, seeing a two or three, I attempted to use my app and card and it did not work. I wrote to them. There is no number to call. I got a reply saying I had not checked in for a movie I had seen. I DID NOT DO THAT. I explained I had not done so. They said in that first email that if it was a first violation, I would likely only receive a warning. I GOT NO REPLY AT ALL. To be clear, I did not fail to check in. I wanted the service and followed the rules. Nevertheless, subsequent emails to them have gone unanswered at all.

Do not give them your money! My goal is to reach as many as possible to prevent them from scamming anyone else!

Bottom Line: No, I would not recommend this to a friend

---

Definitely not worth the time, money, or aggravation.

By Per S.

,

Dallas, TX

,

Apr 29, 2019
Verified Reviewer

I signed up with Sinemia a month ago and still not able to see a single movie. First I had to wait 4 weeks for cardless activiation. Now I cannot use the app. Keep getting an unknow error. Sinemia is offering a phisical card to use as payment, but is asking for $49 to ship card to my home.

I have spend over 5 hours on this company and this app. It is really not worth it. Save yourself the time and money.

Bottom Line: No, I would not recommend this to a friend

---

Scammed

By Daniel K.

,

New York

,

Apr 25, 2019
Verified Reviewer

They are trickling their service like a Ponzi scheme. They shut down your app on purpose, and after you contact them, they will enable it again. They also give out bad credit card numbers.

Bottom Line: No, I would not recommend this to a friend

---

Started great, then had difficulties using card, gave up. Just noticed they charged me for another year.

By Mary S.

,

Utica, NY

,

Apr 23, 2019
Verified Reviewer

I started with Sinemia in April of 2018 with a one-year subscription of four tickets a month for my husband and myself. They sent a card, it was a little difficult to figure out, but we were able to get to see the movies. Then they changed how they did things. Then they changed them again. There were times when we had to pay out of pocket at the theater, and sometimes we just went home (15 miles each way). Last fall I grew so weary I didn't even try to use it. Last December I tried, and finally got it to work ONE time. Then I could not get it to work AT ALL. I gave up. Figuring it up, I think it cost us more than if we had paid cash. I was disappointed it did not work out. I thought I would keep an eye out and see if Sinemia improved, then I might try it again.

Tonight after looking over my credit card expenditures, I see they charged me $203.88 for ANOTHER YEAR! So this is going into DISPUTE.

Bottom Line: No, I would not recommend this to a friend

---

Sinemia membership fraud

Charlotte, NC

,

Apr 17, 2019
Verified Reviewer

I took Sinemia membership in January 2019 with 3 movies per month for $8.99. The first month we used 3 movies and February onwards app not working. I have reported the issue by e-mail as Sinemia has e-mail customer support. They never responded to my e-mails, but they keep charging monthly $8.99 on my credit card. On March 2019, I have canceled my membership as I am unable to use Sinemia benefits, but they didn't send cancellation confirmation. I thought they won't charge again as they confirmed as "Cancellation successful" on their site. When I verified on my credit card transaction history today (the 13th of April 2019), I have seen Sinemia monthly charges $8.99 for April month. I have logged into Sinemia and verified, cancellation option again appeared. Again I did the cancellation same like earlier, but I didn't see cancellation confirmation through e-mail.

I wrote many e-mails about my app not working, unable to book movie tickets...etc. But they never responded to my e-mails.

Once we entered payment details in Sinemia site, we will not be allowed to remove/modify or even cancel membership, it's completely in their control and they won't listen to the customer (including cancellation) and they keep charging. SINEMIA is a BIG SCAM. Stay away.

Bottom Line: No, I would not recommend this to a friend

---

Sinemia robbed my money for no service...

By Miguel C.

,

Florida

,

Apr 17, 2019
Verified Reviewer

In September 2018 I purchased a monthly service with Sinemia and they charged me an entire year without letting me know. After this, I wrote them but did not receive an answer for weeks, then I decided to close the account. After I did that they replied with a nonsense response about cardless service and constantly ignore my comment of cancellation. After several attempts and emails, I disputed the charge thru my bank, but the bank did not accept my dispute after several back and forth, and my lack of proof of cancellation that I forgot to print. After this dispute, Sinemia blocked my account, so I'm unable to use it at all since then.

They don't have phone numbers, just email that is never answered and tweeter that I don't use. I'm frustrated because I want my money back and they are denying my right to stop using their services, which is totally a fraud.

I never used their service because by the time I tried it never worked. I wrote a letter to Florida and California Departments of business and their reply was that Sinemia could not be contacted.

I can't believe a merchant can play and force their clients to be with them and without providing service blocking your access if you complain. The bank system backs them up and we are hand tied and ripped off. Please do not ever try to use this service, it is a completely fraud with legal structure.

Bottom Line: No, I would not recommend this to a friend

---