Snow Monkey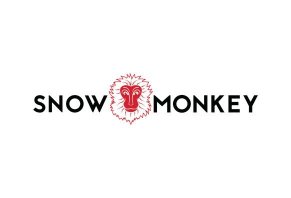 Summary
Snow Monkey is a paleo-friendly, vegan superfood ice treat designed to satisfy your dessert cravings without compromising your health.
Snow Monkey Review: A Detailed Look
What Is Snow Monkey?
Snow Monkey is a brand of vegan, paleo-friendly ice cream made from superfoods, fruits, nuts, and the occasional natural sweetener. Each pint is filled with protein, fiber, and antioxidants from natural sources and free of dairy, gluten, processed sugars, and nuts.
Rachel Geicke founded this frozen superfood treat company while she was a student at Boston University. A Celiac disease diagnosis at 20 made her start seeking out healthier snack options with plant-based ingredients.
Personal experimentation led her to the first batches of Snow Monkey, and she expanded the brand to over 1,200 retail locations across the United States, earning her a place on Forbes' 2019 30 Under 30 list.
Snow Monkey's name comes from its banana-based puree and because most of its ingredients wouldn't seem out of place in the jungle.
But is Snow Monkey as healthy and tasty as the company claims? We'll consider the company's flavors, ingredients, and customer reviews to help you decide.
What Are the Available Snow Monkey Flavors?
You can order Snow Monkey through the company website. At the time of writing, the company offers five flavors, each sold in pints.
While the company suggests that it's best to serve Snow Monkey after it's spent a few minutes out of the freezer, the blend is still safe to eat up to two hours after completely melting.
Below are the current flavor options:
Acai Berry (480 calories/ pint)
Ingredients: Banana Puree, Water, Apple Puree Concentrate, Mixed Berry Juice Conc. (Apple, Blueberry, Blackberry), Hemp Protein Powder, Sunflower Butter, Goji Powder, Açai Powder, Acacia Tree Gum, Guar Bean Gum, Vitamin C, and Citric Acid.
Chocolate (480 calories/pint)
Ingredients: Banana Puree, Water, Apple Puree Concentrate, Pure Maple Syrup, Manitoba Harvest Hemp Protein Powder, Cocoa Powder, Sunflower Butter, Acacia Tree Gum, Guar Bean Gum, Vitamin C, and Citric Acid.
Maple Cinnamon (400 calories/pint)
Ingredients: Banana Puree, Water, Apple Puree Concentrate, Pure Maple Syrup, Manitoba Harvest Hemp Protein Powder, Sunflower Butter, Cinnamon Acacia Tree Gum, Guar Bean Gum, Vitamin C, and Citric Acid.
Matcha Green Tea (480 calories/pint)
Ingredients: Banana Puree, Water, Apple Puree Concentrate, Pure Maple Syrup, Manitoba Harvest Hemp Protein Powder, Sunflower Butter, Tenzo Matcha Green Tea, Acacia Tree Gum, Guar Bean Gum, Vitamin C, and Citric Acid.
Passion Fruit (440 calories/pint)
Ingredients: Banana Puree, Water, Apple Puree Concentrate, Passionfruit Juice Concentrate, Manitoba Harvest Hemp Protein Powder, Sunflower Butter, Turmeric, Acacia Tree Gum, Guar Bean Gum, Vitamin C, and Citric Acid.
Are Snow Monkey Ingredients Healthy?
As stated on their website, all Snow Monkey flavors consist primarily of natural ingredients that won't overload your daily calorie counts.
Each flavor has a banana and apple puree base, and they all contain hemp protein powder for added nutrition. One serving will give you about 10% of your daily protein needs.
Three ingredients on this list that might confuse you include acacia tree gum, guar bean gum, and citric acid.
According to both the company website and Healthline, both acacia tree gum and guar gum contain lots of fiber that thicken processed foods. They are used to improve the texture of Snow Monkey desserts so that they resemble ice cream.
The citric acid is used as a natural preservative.
What Does Snow Monkey Cost?
At the time of writing, you can buy Snow Monkey pints from the company website at the following price points:
Four pints: $29.99
Five pints: $36.99
Six pints: $41.99
You can choose any combination of flavors for each box.
All Snow Monkey products are manufactured in Los Angeles and shipped across the United States. Snow Monkey charges $15 for shipping throughout the continental U.S, and $50 to Alaska and Canada.
If you purchase Snow Monkey off the company website, it will arrive inside a Styrofoam cooler filled with dry ice. For this reason, it's important that you schedule the delivery so you can unpack the pints and put them in the freezer within a few hours of delivery.
If you anticipate that being a problem, it's best to email kingdom@snow-monkey.com to see whether the company can hold your shipment for a few days until your timing is better.
The brand is also sold in stores across the US. You can use the store locator to find your closest retailer.
Snow Monkey Versus Other Frozen Dessert Brands
How does Snow Monkey compare to traditional ice cream and other healthier alternatives? Look at the chart we created below to see how Snow Monkey's chocolate flavor compares nutritionally to other popular ice cream brands.
| | Snow Monkey Chocolate | Ben and Jerry's Chocolate Therapy | Ben and Jerry's Non-Dairy Chocolate Fudge Brownie | Haagen Dazs Belgium Chocolate | Halo Top Chocolate |
| --- | --- | --- | --- | --- | --- |
| Serving Size | ½ cup | ½ cup | ½ cup | ½ cup | ½ cup |
| Calories Per Serving | 120 | 250 | 200 | 260 | 80 |
| Protein Per Serving | 6g | 5g | 3g | 5g | 5g |
| Total Fat Per Serving | 3.5g | 14g | 11g | 17g | 2.5g |
| Sugar Per Serving | 11g | 23g | 16g | 20g | 6g |
| Ingredients | Banana puree, water, apple puree concentrate, pure maple syrup, Manitoba Harvest hemp protein powder, cocoa powder, sunflower butter, acacia tree gum, guar bean gum, vitamin C, citric acid | Cream, liquid sugar, skim milk, water, cocoa, wheat flour, sugar, soybean oil, egg yolks, chocolate liquor, brown sugar, cocoa, honey, guar gum, vanilla extract, natural flavors, salt, sodium bicarbonate, cocoa butter, carrageenan, soy lecithin. | Almond milk, liquid sugar, coconut oil, sugar, cocoa wheat flour, corn syrup solids, soybean oil, cocoa powder, corn syrup, pea protein, sunflower lecithin, corn starch, guar gum, vanilla extract, locust bean gum, salt, baking soda, natural flavor, soy lecithin, barley malt | Cream, skim milk, dark chocolate, sugar, egg yolks, cocoa processed with alkali, vanilla extract Belgian chocolate, cottonseed oil, coconut oil. | Skim milk, eggs, erythritol, cream, organic cane sugar, milk protein concentrate, high-fat cocoa, vegetable glycerin, prebiotic fiber, sea salt, organic carob gum, organic guar gum, organic stevia leaf extract |
As you can see in this chart, Snow Monkey comes in at the low end for calories in frozen desserts.
Only Halo Top-brand chocolate beats it, and that's primarily because it uses skim milk and serves the dessert more whipped than the other brands.
Snow Monkey is also the only brand that relies on a fruit puree for the base ingredient. Even Ben and Jerry's non-dairy option uses nut milk instead.
Surprisingly though, the protein content is similar across all brands, and Snow Monkey pulls ahead by just one gram per serving. This means that the plant-based dessert will fill you up only marginally more than traditional ice cream.
The dessert that will most appeal to you on this list depends on what you are looking for. If decadent chocolate is your only concern, you can't go wrong with Haagen Dazs or Ben and Jerry's.
Those looking to restrict their calories should stick with Halo Top, while anyone looking to avoid dairy is better served by Snow Monkey or Ben and Jerry's dairy-free line. And if your goal is to keep your ingredients list as close to nature as possible, Snow Monkey is one of the better options on the market.
However, these perimeters hardly matter if the ice cream doesn't taste good. Does Snow Monkey dessert taste like the real thing? Let's see what customer reviews have to say.
A Look at Snow Monkey Customer Reviews and Complaints
We found reviews for Snow Monkey desserts on several food blogs and review sites, including Snack Gator, Go Dairy Free, and On Second Scoop.
Overall, most people seemed to think that Snow Monkey succeeded in delivering what it promised: a plant-based snack that tastes like dessert. Few reviewers seemed to think the flavor or texture could pass for ice cream, and instead said it was similar to sherbet or frozen milk.
Reviewers also mentioned the ice cream had an icy texture. Whether it was a deal-breaker depended on the reviewer's dessert preferences and whether they enjoyed the taste of banana.
Most reviewers seem to agree this base ingredient was potent in every flavor option, and some found it off-putting.
In a few instances, reviewers complained that the hemp protein in Snow Monkey created a mealy, gritty texture and offset the flavor too much.
Some also wrote that they thought the dessert tasted worse after they ate several bites, so they could only handle a spoonful at a time.
In our opinion, most reviewers seemed to still prefer traditional ice cream to Snow Monkey desserts, but they thought they were an adequate substitute when allergies or dietary needs took ice cream off the table.
The Bottom Line: Is Snow Monkey Worth It?
Let's determine now whether Snow Monkey sounds like a smart purchase.
To start, there's no getting around that this product is pricey. You'll pay less per pint if you purchase it in stores, as we saw it listed for $5.99 at numerous locations. Compare that to delivery, where you'll pay between $9.50 to $11.25 per pint once you factor in shipping costs.
We aren't going to sugarcoat the truth; there aren't many online reviews from Snow Monkey customers who claim this dessert is a delicious ice cream alternative.
Rather, it's commonly referred to as a "scoopable healthy smoothie." While this will undoubtedly appeal to many people, keep in mind that if you dig in expecting ice cream, you might end up disappointed.
It seems to us that Snow Monkey's target demographic includes those who have severe allergies to the ingredients in regular ice cream as well as those following a paleo or vegan lifestyle.
It's rare to find a frozen dessert brand where every flavor is guaranteed to be nut-free and dairy-free, so that's going to be a strong selling point for many people.
If you're looking for a guilt-free, plant-based dessert that tastes a little more like frozen bananas than traditional ice cream, Snow Monkey is for you.
For everyone else, we're not sure you'll be pleased with this product, so consider skipping the shipping costs and purchasing a pint in-store instead.
Customer Reviews