Sock Slider Reviews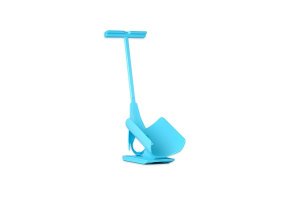 Sock Slider is a four-part system that keeps your socks open and in place while you put them on, without forcing you to bend over, strain, or cause yourself pain.
About Sock Slider
If you have a limited range of motion, Sock Slider promises to help you quickly put on and take off your socks, without bending, stretching, or straining, and perhaps most importantly, without pain.
Using its unique cradle design, Sock Slider expands the opening of your sock—whether dress, casual, athletic, or compression—and then keeps it in the perfect position, so all you have to do is slide your foot in.
The detachable handle can also help you put on your shoes, and take your socks off at the end of the day, too. And if necessary, Sock Slider packs up easily for travel.
Whether due to illness, injury, or the aging process, a limited range of motion can impact your life in a lot of ways. But will this system help make putting your socks on and taking them off easier and pain-free? Are there other options you should consider?
You work hard for your money, and you don't want to throw it out the window on a product that won't deliver value. By the end of this article, you'll have a much clearer idea where you stand—starting with why you might be considering Sock Slider in the first place.
Why You Might Have Difficulty Putting Your Socks On
Like any other kind of reduced mobility, there are perhaps hundreds of factors that can make it increasingly difficult to put on socks, including chronic pain and obesity, previous injuries, osteoarthritis, and even some cognitive conditions.
And this is to say nothing of the natural aging process, whereby our muscles, bones, and joints deteriorate, becoming weaker, stiffer, and less able to move like they once could.
Combined, the Centers for Disease Control tells us that about 18.2 million people (or about 7.5% of the population) are unable, or find it very difficult, to walk a quarter mile. What's more, the CDC also tells us that about 22.7% of Americans have been diagnosed with some form of arthritis, while 36% have obesity.
Combined, there are a lot of people who might be able to benefit from a device like Sock Slider. Could this be you? Let's start off by talking price.
How Much Does Sock Slider Cost?
One unit costs $19.99 plus $4.99 in S&H. An second unit can be added on for an additional S&H charge of $4.95
Therefore, two units will cost you $19.99 plus $9.98 S&H total.
All Sock Slider purchases come with a 30-day money back guarantee, less S&H. This means you'll immediately lose $10 if you decide to request a refund, plus whatever it will cost you to ship them back to the manufacturer.
To process a refund, you'll need to call Allstar Products Group's customer service department at (866) 973-7692.
How Does Sock Slider Compare to Other Sock Aids?
While the specific design of Sock Slider is certainly intriguing, it doesn't necessarily appear to be new or unique.
For example, comparing this unit to the Easy On, Easy Off Sock Kit (sometimes called the Easy-Off Sock Doffer), they appeared to be the exact same product. The biggest differences seemed to be the price, since Amazon sold the latter for $77 (although we found it for as little as $36.95 elsewhere online), while this slider came in at $29.97, including shipping.
With this said, searching online for terms like "sock aid" and "stocking aid," we found other options for as little as $8. Some of these were also sold through brick and mortar retailers, which could save on S&H, as well as make the return process easier if you're not satisfied.
Were any of these options exactly like Sock Slider? Except for the Easy-Off version, no.
However, many used similar half-cylinder designs with prongs at the end, while implementing straps or hooked levers to actually pull socks onto your feet. By comparison, the slider allows you to push your foot in, instead of a pulling motion.
We'd imagine it might be easier for the larger muscles in your leg to push your foot into the system, versus using the weaker muscles of your arms and hands to pull on your sock via a competing design.
This ease obviously depends on exactly what's restricting your range of motion. For example, if you have poor leg mobility, a pull-on sock aid might work better. But if you have arm or back pain, including arthritis, then the push-on design of Sock Slider might better meet your needs.
Is it meeting the needs of its current customers, though?
Are There Customer Reviews For Products Like Sock Slider?
Coming back to the Easy-Off competitor we mentioned in the last section, we found a YouTube commercial from 2010 advertising the product, so this design appeared to have been on the market for at least several years before the release of Sock Slider.
On Amazon, the Easy On, Easy Off Sock Kit had well over 200 customer reviews at the time of our research, which gave the device an average rating of 3.9 stars.
There, common compliments referenced effective results and ease of use, while frequent complaints seemed to claim that it wasn't as easy as advertised (especially if you have weak hands) and that it over-stretched socks.
From a company perspective, Allstar Products Group is one of the top companies in the ASOTV industry, who's responsible for popular recent hits like Simply Fit Board.
Considering the overall number of products Allstar sells on an annual basis, it would appear that most customers are pleased with their purchases. With this said, like many products from other ASOTV manufacturers, common complaints were less-than-stellar quality and frustrating customer service experiences.
We're certainly not saying you can expect any of this with Sock Slider, but we're here to ensure you have all the necessary information at your disposal before making a decision.
What's the Bottom Line About Sock Slider?
The HighYa team isn't here to tell you how to spend your money. But we're consumers, too, and like us, we want to make sure you get the most value for your money.
Given this, for under $30, you'll receive two Sock Slider units, which is $10 less than just one of the nearly identical competition. Keep in mind, though, that you'll more than make up for this in lost S&H charges if you're dissatisfied and decide to process a refund on Sock Slider.
In the end, this system is competitively priced, features a very compelling concept, and comes from a well-known manufacturer. But only you can decide whether or not it's worth putting $10+ on the line to give it a try.
Looking for the ultimate resource? While Sock Slider isn't a medical device, speaking with your doctor about your reduced mobility could go a long way toward finding effective treatments. While there, you can also inquire if it, or another sock or stocking aid, might work best based on your specific diagnosis.
Too big

By Ruthann D.

,

McGregor, IA

,

Jan 17, 2020
Verified Reviewer

I like the Sock Slider, but it doesn't work with all my socks. I'm a female with size 5 feet, so I wear the smallest size women's socks. Some of them just won't stretch open enough to get them onto the Sock Slider. For those that I can get onto the device, it works beautifully. Availability of a slightly smaller model would be greatly appreciated by me. I bought my Sock Slider at Walgreens.

Bottom Line: Yes, I would recommend this to a friend

---

Useless

By Bill B.

,

Scotland

,

Apr 29, 2019
Verified Reviewer

This item is worse than useless, if that is possible. The people in the videos must have small dainty feet but it is certainly no use whatsoever for size tens. It is almost impossible to load national health compression stockings without tearing them. Don't throw your money away on this product.

Bottom Line: No, I would not recommend this to a friend

---

Advertisement

---

Absolutely awesome!

By Linda W.

,

Smyrna, GA

,

Dec 10, 2018
Verified Reviewer

For about the past six years, I have had a terrible time putting a sock on my right leg. The left is fine, but the right leg has developed severe motion problems and it is extremely difficult to raise and bend my right leg in the right way to put on a sock. It also causes my leg to ache a great deal. I finally broke down and bought the Sock Slider, have just used it for the first time. Absolutely awesome! I have even discovered that I can even use it to put on the right foot of my pantyhose. I love this! Thank you for this!

Bottom Line: Yes, I would recommend this to a friend

---

NOT that good of a product

By Larry D.

,

Indianapolis, IN

,

Oct 30, 2018
Verified Reviewer

I ordered one for myself. A friend of mine ordered two; one for herself and one for me for Christmas. OK, we now have three of these things. And, if a person has major problems with putting on socks, then this might be helpful. But for the average person who just wants an easier way of putting on his/her socks, this thing is a total waste of TIME and money. Does anyone want to buy three to give at Christmas instead of giving fruitcakes?

Bottom Line: No, I would not recommend this to a friend

---

Advertisement

---

Very simple to use and works exactly as stated.

By Janet M.

,

California

,

Sep 9, 2018
Verified Reviewer

I am the least mechanical person you will ever meet, but even I was able to follow the directions to put this device together.

I had been struggling for years, gradually realizing that I could not get a sock on to my right foot anymore due to my hip being too painful to allow me to reach the foot to put on my sock.

Left side no problem - right no way.

I am a fashion sock collector and have been since I was a retail buyer for the hosiery department for a very famous and exclusive retail store in San Francisco. A fabulous sock was part of my look, and I was known for it.

I found it ironic that with all these socks, I couldn't show my style anymore!

Okay - that has all changed now that I have this device.

Although I am getting a hip replacement in a few weeks, I will use the Sock Slider as needed until then, and during the recovery period.

If you love socks, or they are part of your daily routine, this is just what you need if you are suffering from osteoarthritis as I am.

Wonderful item! And worth every penny!

Try it - you will love it!

Bottom Line: Yes, I would recommend this to a friend

---

Cheap plastic - it breaks

By Dan S.

,

Missouri

,

Jun 2, 2018
Verified Reviewer

Shameful performance. Arrived with just one screw to attach the slider to cuff. I had to find self-tapping screws fatter than the one provided to work. Then the tool BENDS because it is so cheap. I have limited motion so must push hard to get the foot into compression sock, then cuff and sock detach from the base. I tried Gorilla Glue to secure. No luck. Watch out! This company sells like crazy but has cheap stuff. When it comes apart, I must wait until someone is around to help me.

Bottom Line: No, I would not recommend this to a friend

---

Excellent product

By James Dervin

,

Winchester, KY

,

Mar 4, 2018
Verified Reviewer

I am 71 years old and wear firm fit knee-length compression socks. My legs are heavy and trying to simply pull compression socks on was a waste of time and energy.

I tried the Sock Slider, and it is so easy! Is it perfect? No, but better than other alternatives I have found.

Bottom Line: Yes, I would recommend this to a friend

---

Awesome product

Ok look, it's plastic, but I can now put on socks? I have not been able to do that for over 10 years. I'm 43 and about 10 years ago I shattered my left leg so putting on socks, human forget it. If you take your time, it works great. I can put on my shoes and socks by myself now. You don't miss it until you can't, trust me. The handle is a must.

Bottom Line: Yes, I would recommend this to a friend

---

No socks to fit the Sock Slider

I have carried the Sock Slider to 2 stores that sell socks and can't find a single sock to buy that will fit over the Sock Slider tube. None of the socks I own are stretchable enough to fit over it.

Bottom Line: No, I would not recommend this to a friend

---

Rip off!

Blue Ridge, GA

,

Jan 30, 2018
Verified Reviewer

I would like the person that invented this thing to show me how it will work with my knee high compression socks. It is totally useless because you can't get the sock stretched on it in the first place and it slides off completely as soon as you touch the sock or let go of it. There is no way any human being can use with compression socks, and mine are a medium strength. If you wear sloppy, worn out sport socks, it MIGHT work.

I screwed up and bought at Walmart, but the box got trashed before I TRIED to use it so I can't take it back. One more As Seen On TV ripoff product.

Bottom Line: No, I would not recommend this to a friend

---

Awful!

I set it up correctly to have my husband use it. Neither of us could make it work. Only loose neck socks would go on it or they pop off. Tight neck socks would have to be taped down! This is a scam for most people. Plus I purchased it at the "As seen on TV" store for $25. Obviously I didn't shop around enough and hope I can return this thing.

Bottom Line: No, I would not recommend this to a friend

---