SpyFly Reviews
Claimed This company has claimed this profile, is getting alerted on any new customer reviews entering this page, and may engage in dialogue with its customers to address their matters.

Companies cannot pay money or provide goods in order to remove or alter customer reviews.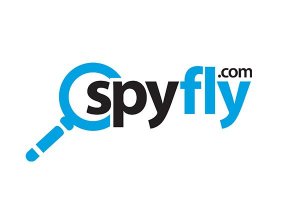 SpyFly is a service that allows you to search public records about individuals, including their criminal records, and contact and address information. Learn what customers are saying about this service.
---
Updated review

Update

By Pam T.

,

Tennessee

,

Oct 4, 2020
Verified Reviewer

Length of Use: Less than 3 months

Overall Experience:

I don't agree with their response on how often they update. My record has been expunged for 18 months. TBI updated at the same time so they are not pulling from current and up-to-date files.

Bottom Line: No, I would not recommend this to a friend

Previous review
Sep 30, 2020

Showing expunged dismissed charge

I ran a report on myself and found this company revealed a charge that was dismissed and the record expunged. It's illegal to report expunged dismissed charges. Very upset!

Oct 2, 2020

We apologize for any incorrect information on our website. We receive our data from thousands of public and private sources and make it available to our members. Our database is updated multiple times a week, sometimes multiple times in the same day. It all depends on how this information is digitally archived by our public and private resources. Every county processes their data differently and sometimes there are delays. Any corrections that the public record's office implements will be updated on our end only after they have been edited. Please give us a call at 800-831-9235 and we would be happy to assist in the removal of incorrect information from our site.

Thank You

SpyFly Member Support

(

read more

read less

...)

---

SpyFly - deceptive, lies, thieves

By Belvia J.

,

Los Angeles, CA

,

Aug 12, 2020
Verified Reviewer

Overall Experience:

This company advertises how they're different from other companies who offer the same service. However, this is a lie. I have dealt with several other companies and two of those met my satisfaction. This year I required more specific and detailed information. Not only did they not provide it, they delivered sub-par, surface info. When I asked them to cancel the service for the next month, they charged me anyway. They sent an email, two days later after I sent a reminder email. "Do not," I repeat, "DO NOT cancel by phone." The female who guaranteed that the service would cancel did not cancel. They charged me $29 twice but offered no service. They then asked me to give them a call twice. I kindly emailed them and told them no. I asked that all communication is via email. I filed a dispute with my bank. Suddenly SpyFly sends an email, asking me "How did we do?" I didn't bother responding. I decided to do this review instead.

Bottom Line: No, I would not recommend this to a friend

Aug 13, 2020

Dear Belvia,

We appreciate the feedback and sincerely regret any negative circumstances that had arisen. We believe there may be a misunderstanding here. We attempted to contact you via phone today in efforts to resolve this issue but were unsuccessful and have left you a voicemail message. Please contact our customer support department at 800-831-9235 and anyone of our friendly member support reps would be happy to assist you.

Thank you

SpyFly Customer Service

---

Advertisement

---

SpyFly has the 411!

By Erin S.

,

Georgia

,

Jan 11, 2020
Verified Reviewer

Overall Experience:

SpyFly has been extremely thorough and accurate, as well as easy to read and understand. One of the best things about SpyFly is that, unlike so many other sites of this type, there are no hidden and/or additional charges or requests for payment to gain access to information that is advertised as if it is included in the first place! I have tried them all, and if you want the most bang for your buck, I highly recommend SpyFly!

Bottom Line: Yes, I would recommend this to a friend

---

Will not allow me to use the app...and I pay money!

By A B.

,

Provo, UT

,

Jan 8, 2020
Verified Reviewer

Overall Experience:

When I first came upon this app and decided to try it out it was great...Well, as great as I expected, which honestly wasn't a whole lot. But it did supercede my expectations...during my trial and during the first month in which I was charged $29.99 (for a single month). Now, please keep in mind that I initially signed up for the trial period where I believe I was given 7 days to use the service before deciding rather or not to commit to the monthly subscription billed at $29.99/mo. I made sure to not only triple check the date which I had to have opted out of the monthly agreement in order to not be charged the $29.99 (which is recurring!), but also set a reminder on my phone for two days prior to said date in order to have the option to cancel if I wished to do so...with time to spare leaving what I believed to be no question as to rather or not it was done in time.

Well, I did decide to opt-out of the monthly program, did, in fact, cancel 2 days before the date given as the automatic enrollment date if no action was taken, but guess what...I was still billed $29.99 shortly thereafter! So, at this point I contacted their customer service department again and attempted to obtain a full refund and was insistent that they investigate so that I could prove that I had in fact canceled on time! They did investigate and I was proven to have done just what I had claimed! However...when I then asked when I would be getting my refund I was informed that I was actually only eligible for a $14.95 refund. Are you kidding me? That is not even a full 50% of what I was wrongly charged!

Anyway, I do have to admit that the customer service rep was actually amazing and I couldn't be angry simply because he was so incredibly kind, knowledgeable, and definitely a salesman, lol! By the time we had hung up not only had he talked me out of requesting the portion I was eligible for of the money in which I was in fact wrongly charged, but had also sold me on continuing my monthly subscription (that I decided against) at a discounted rate he offered me to make up for charging me to begin with! LOL!

Well, after all of that, the initial month where I paid full price I was able to use the app without any issues. It was fun for a couple of weeks and then I became bored with it and stopped using it. When I attempted to use the app and its services approx 3-4 weeks later (keep in mind at that point I was into the next month where I was paying less than the first month), it would no longer allow me to log in to use the app! That was over 3 months ago and every month I am charged the discounted rate and every month I am continually denied access! At this point it allows me to input the email that I signed up with but the password does not work, so I have made multiple multiple attempts to reset the password, using the correct email I assure you, but it never sends the link in order to reset it no matter how many times I "Send" it! I have tried calling customer service a few times but I am very busy and despite the one time where they were amazing, now I cannot get past "Hold" ughhhhhhhh. Honestly, ridiculous! Sad because I actually enjoyed the app while I was allowed access! But seems like maybe a scam, unfortunately! Beware.

Bottom Line: No, I would not recommend this to a friend

---

Kinda like it

By Laura M.

,

Dec 16, 2019
Verified Reviewer

Overall Experience:

I hit the wrong button and it wouldn't let me fix it. I tried to log out and log back in but it still wouldn't let me go back and switch the names. I also believe it may have charged me more than once, it didn't let me look up, but only one report and it was not the right one. I've heard people have been having a lot of problems with this app but some say they love it so hopefully I can get it fixed so I can get done what I need to get done.

Bottom Line: Yes, I would recommend this to a friend

---

Great service!

By Douglas R.

,

Atlanta, GA

,

Dec 5, 2019
Verified Reviewer

Overall Experience:

Great service. Very helpful and a very effective way to know who you and your children live around and accompany yourself with. I would highly recommend this service to anyone with children. They also update you with any registered sex offenders living around you.

Bottom Line: Yes, I would recommend this to a friend

---

Not the best choice for an accurate, up to date report on your person of interest.

By Danny C.

,

Georgia

,

Nov 25, 2019
Verified Reviewer

Overall Experience:

Upon joining the site (SpyFly), I decided to make my first search be on my own name, so that I could personally determine the accuracy, thoroughness and current the information provided by the site's reports and information gathered by their sources. I found the information contained within the report on myself was not only littered with inaccuracies, but was extremely outdated and was even missing some very pertinent pieces of information, that I happened to have already verified as being readily available, via public record searches, made online, by myself.

Bottom Line: No, I would not recommend this to a friend

---

Advertisement

---

Overall Experience:

I was browsing the internet looking for a person that had married and divorced into and out of my family. Unfortunately, I was unable to locate this person, however, SpyFly was very accurate with the information in my report. Everything is so easy to follow along and do. The reports are clear and have all the information you may need. No hassles from them even when I wanted to cancel. If there are any changes in information from a report they email you letting you know. Overall I am very satisfied with having SpyFly just a few clicks away.

Bottom Line: Yes, I would recommend this to a friend

---

Not enough use to rate properly.

By David M.

,

Gresham, OR

,

Sep 24, 2019
Verified Reviewer

Overall Experience:

Used only about 1 hour. I read all I could so I didn't get very deep into what was offered.

I am a very busy person running my life so I will need more time to evaluate SpyFly to give an honest opinion.

Bottom Line: Yes, I would recommend this to a friend

---

Too expensive

By Alice V.

,

Wisconsin

,

Sep 23, 2019
Verified Reviewer

Overall Experience:

Your service is too expensive for the little work that you do. Then you don't send a reminder that you're gonna charge another month you just take it from my account not knowing if I want another month of horrible service. I really would like a refund because you didn't provide me with anything.

Bottom Line: No, I would not recommend this to a friend

---

Addresses

By Terri F.

,

Yaima, WA

,

Sep 11, 2019
Verified Reviewer

Overall Experience:

This service is more complete than others that I have used. The one item that could be better is when an individual lived/lives at a specific address.

Also, could not tell, easily, if someone has died when I look up the information, or if they are incarcerated.

Bottom Line: Yes, I would recommend this to a friend

---

Auto-renew fraud

By Betty F.

,

North Carolina

,

Jul 11, 2019
Verified Reviewer

Overall Experience:

I suppose I must have clicked on the $1 free trial since they seem to have all my information including my smartphone number. I have no memory of doing this, however. Sure enough, 7 days later they billed my card for the $29.97 monthly charge. I called to cancel and they agreed to refund $14.99 as long as I didn't dispute the charge. So they got $16 for nothing. Do not click on anything from this company.

Bottom Line: No, I would not recommend this to a friend

Jul 23, 2019

Dear Betty,

We are sincerely sorry if you had a negative experience with our service. It is of the utmost importance to our company that we are able to resolve this situation with SpyFly. We attempted to call you today in efforts to assist you and resolve this issue.

Please give us a call at 800-831-9235 and we will be happy to assist.

Thank you,

SpyFly Member Support Team

---

Advertisement

---

Complete ripoff and scam

By James H.

,

New Jersey

,

May 2, 2019
Verified Reviewer

Overall Experience:

Information inaccurate and now they are billing me every month. Will NOT return phone calls and have been calling for 3 months at least 5+ times per month. This site is a total SCAM.

Bottom Line: No, I would not recommend this to a friend

---

Rip offs

By Karen S.

,

Tennessee

,

Dec 3, 2018
Verified Reviewer

Overall Experience:

I canceled and they continue to take money out of my account. And that was a rip-off, I never got any information regarding your name, this was several months ago. And then this morning I get up in the morning and they are taking more money out. I would not recommend this site to anyone other than the police. If my money is not good back on my card, I am going to make a police report, they are against this company, so before you think about using it, run.

Bottom Line: No, I would not recommend this to a friend

---

Don't use this site!

By Saeah L.

,

Grand Rapids, MI

,

Sep 28, 2018
Verified Reviewer

Overall Experience:

I signed up for their $2 trial period and was disappointed with the accuracy of their information (outdated, completely incorrect, or desperately lacking in many "advertised" information areas). I forgot about it until they billed me $29.97. I called them immediately, at 9:08 am the day they charged me. They told me on the call (and I subsequently read on their site) that all charges are non-refundable even if you have not used their service.

I signed in after I saw the charges and it said my account expired in 10/10/18 even though they charged me on 9/28/18. I told her, and she said no it would be expired on 10/28/18. So this was all very frustrating, but then she told me she had been authorized to offer me the same service for $2.99 a month compared to the $29.97 they just told me was non-refundable, even when you haven't used their site because of the cost incurred by them from my not canceling (and didn't remember or I would have canceled prior to money being taken from my account).

It's a scam, to trap people into paying $30 a month regardless of site usage or lack thereof, and then offering the same gosh darn thing at a discount of $26.98 when you call to cancel! They also intentionally make it very inconvenient to cancel your membership - they don't offer a cancelation option online, you must call and sit on hold or accept their offer to call you back when they are free, whenever that might be. I 100% do not recommend this site for anyone! Also on a side note, per the cancelation email, if you sign up for their ID PROTECTION you have to cancel that separately!

Bottom Line: No, I would not recommend this to a friend

---

I got it and now I can't log in

California

,

Apr 9, 2018
Verified Reviewer

Overall Experience:

These guys suck. I can't log in or reset my password because I never get an email. It is bad, and no one answers that can help me. I'm very upset. I get charged yet I can't log in.

Bottom Line: No, I would not recommend this to a friend

---

Terrible, avoid at all costs, total ripoff

By Brett Nowlin

,

Westlake Village, CA

,

Jul 11, 2017
Verified Reviewer

Overall Experience:

Absolutely awful. Don't get ripped off like me. The real criminal is SpyFly. They lock you into their scheme and no info at all. Super lousy. You can get all the info free that they provide.

Avoid this big time.

Bottom Line: No, I would not recommend this to a friend

---

Advertisement

---

This company is untrustworthy

By Penny Mann

,

Arlington, TX

,

Jun 1, 2017
Verified Reviewer

Overall Experience:

This company and many like it are not reporting truthfully. They are great at gathering information, but they lack accuracy. The other companies doing this are just as bad. Beware of these scam companies that do nothing but ruin a person's reputation. They may hit the nail on the head often enough to look legitimate, but don't count on it.

Bottom Line: No, I would not recommend this to a friend

---

Wonderful

By Gail Regula

,

Massachusetts

,

May 30, 2017
Verified Reviewer

Overall Experience:

Spyfly showed an incredible amount of info and was very accurate. It showed detailed criminal and financial on someone that I suspected to be a royal scumbag. Fabulous! Highly recommended.

Bottom Line: Yes, I would recommend this to a friend

---

Not a scam but not detailed either

By Joe K.

,

Earth

,

Feb 19, 2017
Verified Reviewer

Overall Experience:

I have gathered pertinent information with the use of SpyFly.

As with all searches, it is limited in both accurate current information, as well as complete data. For instance, with the criminal background checks, it comes up with only a few, and it doesn't differentiate between a felony and a traffic ticket. But does include, if available, county, date, offense (and the code at times), as well as the case number.

If you are serious at doing a background check, first of all, you don't take everything at face value. Verify the information and while verifying, you will learn other tidbits and leads for more information.

You people are a bunch of whiners. Use the info they give you as a stepping stone to more information. It is out there. Why do you think these companies exist? A specific Google search of only certain databases, records, institutions, and many other specific details will give you so much. This is work people. There is so much information gathered on each of us that it would fill a novel. The bad guys? An encyclopedia of info.

So that is my bottom line. Use any "people search" as a foundation and go from there. They are a bit pricey, though, and there are more accurate agencies and services out there, AND it is impossible to unsubscribe without getting your credit company involved. THAT in itself is what is the deciding factor.

Now I would like to say a bit about highya.com's review of this company. Very very poor job. I do many types of checks and rechecks on things, IPs, domains, people, addresses, any kind of record, and I do NOT make an opinion until it is verified. I do commend you for being upfront in the fact that you have never even tried the service you are reviewing, though. And allowed consumer reviews as well. So you're not all that bad in my book. But please, to be taken seriously, even to myself, I verify anything I gather. By at least one other source if possible. If I cannot verify, I either don't include that fact, or I disclose that the fact is unverified. Bottom Line: I would not recommend them to a friend for the simple reason of subscription cancellation problem. They have a search engine of their own and a database that is probably self-perpetuating and requires very little intervention as it is all freely available with the right query. They utilize that technology, as they are allowed to, in order to make money. Better then Phishing as they may know about that too. Disclaimer: I have verified nothing in this review except my own experiences and success as well as failure using SpyFly

Bottom Line: No, I would not recommend this to a friend

---

Scam

By Jackie

,

Cartersville, GA

,

Jan 1, 2017
Verified Reviewer

Overall Experience:

I can't even get through you customer service to cancel my free membership. I have to listen to all the BS ads, and then it tells me please hang up now. I want my trial canceled now. You aren't giving anyone the option to get through to cancel! That's illegal.

Bottom Line: No, I would not recommend this to a friend

---

Don't buy SpyFly

By Toby

,

Southern California

,

Nov 1, 2016
Verified Reviewer

Overall Experience:

I have two people I know that have long term criminal history and SpyFly couldn't even find they existed! Waste of time and money. Also, SentryLink is no good.

Bottom Line: No, I would not recommend this to a friend

---

Advertisement

---

Overall Experience:

I think this is like a scam service. I signed up and didn't get anything. I tried to cancel and couldn't figure out how. I found a better site with better information and customer service who answered their phone.

Bottom Line: No, I would not recommend this to a friend

---

Fairly accurate

By David

,

Lombard IL

,

Oct 16, 2015

Overall Experience:

Used it yesterday for the 1st time. Only paid $2.99 for 7 day membership. I just looked up people whose life story I know about. The information was fairly accurate. Some information was rather old and outdated but it is expected. I would recommend this service.

Bottom Line: Yes, I would recommend this to a friend

---

Bad

By David Herald

,

Indianapolis, Indiana

,

Oct 16, 2015

Overall Experience:

I tried to cancel monthly subscription twice. Spyfly continued to charge my account. I had to contact the credit card company to cancel future charges.

Bottom Line: No, I would not recommend this to a friend

---

NOT HAPPY

By Tina Smith

,

Boston, KY

,

Oct 15, 2015

Overall Experience:

I ran 5 reports & most of the info was just plain wrong! Examples: People that were associates of mine, I've never even heard of & one of them is my husband's dead ex mother-n-law whom I've NEVER met. She has been dead 4 years. My daughter has been married 5 years & was still under her maiden name. None of us had a DL, but we all do. Those are just a few examples. I'm glad I spent only a $1.00 for this rip off.

Bottom Line: No, I would not recommend this to a friend

---

My account

By Timothy Smith

,

Hickory Flat, MS

,

Aug 4, 2015

Overall Experience:

I bought a SpyFly account yesterday but now I can't sign in today.

Bottom Line: Yes, I would recommend this to a friend

---