Stash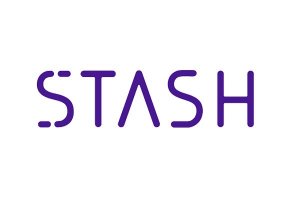 Use Stash to invest, buy and sell more than 30 different kinds of exchange-traded funds, all at a cost of $1 per month for balances under $5K.
What Is Stash?
STASH is an Android/iOS app the lets you invest in more than 200 exchange-traded funds (ETF's) and single stocks for a low monthly fee of $1 for balances under $5,000 and 0.25% for balances of $5,000 or higher.
STASH differs from robo-advisors (apps that put your money in funds and regularly tinker with your portfolio to help you earn more) in that it encourages you to make your own choices and it educates you about where your money is going.
You select which ETF's and/or stocks you want to invest in and follow their performance through the app. Also, STASH lets you buy and sell ETF's, a feature some financial apps and robo-advisors won't let you do.
Consumers who are interested in the idea of using robo-advisors like Betterment, WealthFront or Acorns may be drawn to STASH because of the freedom they have to choose their own mix of ETF's rather than letting a robo-advisor do it for them.
The app also gives you multiple features for building up your savings, which we'll discuss in a few minutes.
Deciding which investing app is the best fit for you is a matter of understanding who the company is, what their app offers, what it charges and what other people are saying about it.
We'll cover each of those topics in the next few sections of our review.
Who is STASH?
Brandon Krieg and Ed Robinson, two veterans of Wall Street, left their corporate jobs to start STASH in Oct. 2015 in New York City.
According to an Oct. 2016 article from CNBC, the pair wanted to make investing available to everyone and not just the upper-income types we normally associate with investing.
"We started asking everyday people outside in Midtown, 'Do you invest,'" Krieg told reporter Kathleen Elkins. "And we kept hearing the same answers over and over again: 'No, but I really want to — I just find it confusing.' Or, 'No, but I'll do it later, when I'm rich.'"
As of May 2019, the app had more than 1 million downloads in the Google Play Store.
How Does STASH Work? Is STASH Safe?
To understand where your money goes when you use STASH, we have to walk you through the basics of investing.
When you download the app and start the sign-up process, STASH will ask you what type of investing you want to do: low-, medium- and high-risk are the typical options.
STASH will also want to know how old you are, how much money you make and how long you want to invest. These questions are common with robo-advisors and other financial apps, too.
Once you answer those questions, STASH will let you choose between more than 200 ETF's and stocks, which is a collection of different types of investments (stocks, bonds, currency, etc.) that are often the investment of choice for investment apps like STASH.
In addition to the investing features listed here, STASH also has a suite of three tools you can use to boost your savings: Round-Ups, Set Schedule and Smart-Stash. Also, you can sign up for a STASH debit card that you can use to earn stock rewards.
Round-Ups deposits money to your Stash debit account by rounding up every transaction and depositing the difference. For example, Stash will round up a $4.50 transaction to $5.00 and deposit the $0.50 into your Stash cash balance.
Set Schedule allows you to deposit money to your STASH debit account at certain times and certain amounts you choose.
Smart-Stash is the final option. It analyzes your recurring bills and spending, then deposits a certain amount of money based on their analysis. You can set the maximum transfer amount to $5, $10 or $25.
STASH also runs a stock-rewards program similar to cash-back programs on credit cards. Your purchases will earn 0.125% in rewards.
If the company you make the purchase at is included in STASH's list of ETF's and stocks, they'll automatically use the rewards amount to buy said stock or ETF. If the company isn't part of the STASH portfolio, they'll deposit it into a Vanguard ETF.
The Varying Levels of Risk
Low-risk ETF's are made up of a combination of factors that will, most likely, remain steady and bring you low returns. Experts say low-risk investments are good if you plan on investing for a long time. The returns are steady and there don't tend to be any wild fluctuations in prices.
From there, you can choose to take on moderate risk or high-risk ETF's, each presenting the prospect of higher returns.
"Risk is absolutely fundamental to investing," Investopedia wrote. "The trouble for new investors, though, is figuring out just where the risk really lies and what the differences are between low risk and high risk."
Check out their article on investment risk if you want to learn more. Now, let's get back to the STASH app.
You Make Deposits From Your Bank Account
In order to invest with STASH, you have to select a "funding account", which is the bank account from which you'll withdraw funds to deposit to your investment account.
STASH doesn't allow you to make deposits via a credit card, nor will they let you make automatic deposits from your bank account.
No Credit Check
Before you can open your account, you'll have to provide STASH with your social security number so they can confirm your identity. STASH won't do a hard check on your credit, which means opening an account won't affect your credit.
Investments Are Insured
Your money is insured under the provisions of the Securities Investor Protection Corporation (SIPC). This federal organization protects up to $500,000 of your investments should the holdings company behind STASH, Apex Clearing, go out of business.
Who is Apex Clearing?
Every time you make buy or sell ETFs through STASH, your money heads to Apex Clearing, a company that holds on to your money to make sure the transaction is safe and legitimate.
Once they "clear" the trade, your money is sent to STASH and you receive your investment. The process takes about a day, which means if you buy/sell on a Monday, the transaction won't post until the following day (in most cases).
We ran Apex Clearing's name through Broker Check, a tool provided by the Financial Industry Regulatory Authority. We found that Apex has had 50 different disclosures. Disclosures are times when FINRA fines a financial services company for breaking the rules.
We checked Apex's first 10 disclosures and found that FINRA hit them with more than $600,000 in fines.
The Fees STASH Charges You to Invest With Them
STASH charges you $1 a month for balances under $5,000 and 0.25% a month for balances of $5,000 and higher.
The company will also charge you something called an investment expense ratio, which is basically a service fee they take from your account to pay for the overall administration and cost of running their more than 200 ETF's. Those fees will range from 0.1% to 0.7% percent a year.
STASH Reviews: What Other People are Saying About STASH
One of the ways we like to verify the usefulness and overall excellence of a product or service is to read what experts and consumers are saying about it.
For STASH, we turned to a series of reviews by personal finance sites as well as the app's Google Play and iTunes pages.
What the Experts Say
Our basic impression from the experts is they like the app because it's easy to use and you can start investing right away. However, it doesn't offer enough features to attract more serious investors.
"STASH is a convenient app for helping less experienced investors get their money into investment funds quickly, while also providing simple tools to watch and manage funds," PCMag's Jill Duffy wrote. "More experienced investors will find the service light on features."
What the Users Say
The STASH app's Google Play page has plenty of feedback from users, who give it 4.3 stars from more than 21,900 reviews.
The most common phrases used to describe the app were "easy to use," "helpful," "informative," and "great tool." The app received an average of 3 stars from the 10 most recent reviews.
In the iTunes store, more than 100,000 users give the app 4.7 stars. An overwhelming number of the app's reviews were 5 stars.
Our Conclusions About STASH
Don't make the mistake of thinking that STASH is a robo-advisor like Betterment, WealthFront or Acorns. Those apps use mathematical equations to tinker with your investment portfolio so you continue to earn money (rebalancing) and avoid paying too much in taxes on your investment (tax-loss harvesting).
Think of STASH as a simple way to invest money in a variety of ETF's and stocks selected for you based on your age, income, investment goals, and risk tolerance.
This investing app might be a great fit for you if you're the kind of person who wants enough freedom to choose your own investments, but not the responsibility of choosing individual stocks.
Also, we like how the app includes three different ways to save as well as the ability to automatically obtain fractional shares of stocks and ETF's via their debit-card rewards program.
However, if you don't know much about stocks and just want an investment app that takes your money and does all the work, you might want to think about using Betterment, Wealthfront or Acorns.
They provide you with rebalancing and tax-loss harvesting, ensuring that you maximize your money without having to do anything.
While STASH's connection to Apex Clearing gives us pause because of the fines the clearing firm has received over the past few years, we think Apex's reputation does get a boost because they work with Betterment, Wealthfront and Acorns.
However, if you have any hesitations, speak with a STASH representative and ask them about Apex.
Can't get the funds they owe me

By Sandy A.

,

Woodbridge, VA

,

Jan 25, 2020
Verified Reviewer

On the 10th I put stock up for sale. As of today I still have not gotten my funds. This has caused a lot of problems with the bank account. And other things, which is the reason I sold the stock, because I needed the money.

Bottom Line: No, I would not recommend this to a friend

---

Impossible to link a new account or get your money back

By Lourdes W.

,

New Jersey

,

Aug 21, 2019
Verified Reviewer

Don't do it! Don't get Stash. First of all, Stash makes it too difficult to link another bank account if God forbid you closed your original bank account like I did. I closed my account and wanted to put my other bank account on file and it has been such a hassle to just do that! Then I tried to close it thinking that it will be easier to get my money and they wanted verification of my CLOSED bank account. Well, my account is closed so I can't provide statements unless I requested it and wait another 3 weeks! I even provided my license to have the check sent to my address on file and still I cannot have my money! How ridiculous is that?! You have my ID to verify my identity. I've never had gone through so much trouble to just link a checking account or get MY money back!

Stash is the worst business that I have ever dealt with! They don't make it easy for the customer. I am so irritated to see all the nonsense. NO don't open an account with them. You will regret it!

Bottom Line: No, I would not recommend this to a friend

---

Advertisement

---

This app is a scam

By Kim V.

,

New York, NY

,

Jul 14, 2018
Verified Reviewer

I invested in this app after I saw an add on the subway. After a few months and not really much movement, I closed the account. This is over a year ago in 2017 - I received an email which confirmed that the account was closed. Then, a year after I received an email with a link to check on my "still open" account! They never closed the account and kept my information on file after I stated that I wanted it closed and my information deleted.

I highly recommend avoiding this app, I don't feel like my information is safe at all and for a company that has access to bank account information that is EXTREMELY concerning.

Bottom Line: No, I would not recommend this to a friend

---

Stash is a scam

They make unauthorized transactions on your bank account. They don't tell you that when you commit to a payment they're going to take that committed amount again when you download that app. They steal from you. I signed up for a monthly payment, which they withdrew from my bank and then four days later took another payment out. I reported them to the BBB. Good luck if you choose to invest in this scam company. I'm forced to give a star, but they don't deserve that.

Bottom Line: No, I would not recommend this to a friend

---

Advertisement

---