StopIRSDebt Reviews
Claimed This company has claimed this profile, is getting alerted on any new customer reviews entering this page, and may engage in dialogue with its customers to address their matters.

Companies cannot pay money or provide goods in order to remove or alter customer reviews.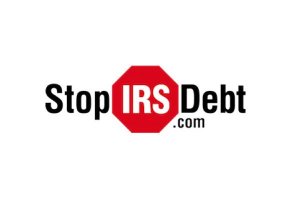 StopIRSDebt is a firm that provides services with tax relief, preparation, and audits. Learn more about this company from customer reviews.
---
If it's not a scam they behave like scammers!

By Kory H.

,

Fort Worth, TX

,

Aug 8, 2019
Verified Reviewer

Overall Experience:

First of all, there are so many businesses claiming to be tax help professionals it is difficult to know who is scammers and who is not. This is unfortunate because many that are already in bad situations are becoming victims of their operation. If they are not scammers, they definitely behave like fakes. I was contacted by a lady named Joan Jacobs who I could not verify on any search engine, it's like where in the heck did she find that name. In the email she left no letterhead explaining her role at the company nor did she leave an office number where she could be reached about the case. Who does that? Every other professionally constructed communication I've ever had had this important information in the email. The only people that leave phony looking titles and or no contact information are scammers or people that do not want to be contacted for obvious reasons.

After speaking with Optima reps that a least call you back from verifiable numbers and Optima is a vetted company I decided to cancel well within my window before they have done any so-called work. They kept putting me on hold, transferring me to people that kept transferring me to other people that kept putting me on hold, and then eventually getting hung up on. The VA doesn't even do that. They will call you back if you are not successfully placed with an operator. Stay far away from this, I am pretty sure it's a scam company.

Bottom Line: No, I would not recommend this to a friend

---

Overall Experience:

Stretched out my case with New York State for well over two years, displayed extreme ineptitude and shoddy communication. Their refusal to communicate properly cost me additional tax warrants. Finally refused to respond to my many attempts to communicate. They did nothing at all for me. They are scam artists. I would give them negative stars if I could.

Bottom Line: No, I would not recommend this to a friend

---

Advertisement

---

Vulture

By Ken H.

,

Illinois

,

Dec 16, 2018
Verified Reviewer

Overall Experience:

Please don't be a fool like me. They are as helpful as a person in a coma. This call to them cost me big. I will put this out everywhere for the public - they need to stop stealing from the poor. I thought that was the IRS job.

Bottom Line: No, I would not recommend this to a friend

---

Do NOT hire this company!

By Kimberly K.

,

Hastings, NE

,

Nov 1, 2018
Verified Reviewer

Overall Experience:

We paid $4200 for services, and nothing was done. They lied and said they stepped in and negotiated a settlement with the IRS attorney for our 2013 audit. I called the IRS attorney and she verified that she NEVER talked to them and that she would not have. We were told we would get a breakdown of services and that it would take 5-7 business days. We waited 3 months and nothing. I sent emails and have called and got no response from them unless I post a bad review and then when I asked for a response in regards to the refund options they wanted to discuss. NOTHING!

Ultimately we ended up paying the IRS $13,139.88. We were told they were going to handle our 2013 and 2014 audits and amend our 2015 and 2016 taxes. None of this was done. We will continue to post negative reviews until they do the right thing and give us a refund because they DID NOT do what they said they were going to do.

Bottom Line: No, I would not recommend this to a friend

---

Do not hire these people!

By Tony G.

,

Cumming, GA

,

Oct 4, 2018
Verified Reviewer

Overall Experience:

These people have a tendency to forget who the CUSTOMER is in their business dealings. If you call their offices, you will be put on hold indefinitely. Any correspondence sent to you via email is sent at an obscure time, so it may be a day or two before you will discover you have received an email from them.

They settled my case with IRS with no prior notification to me. I received a letter from IRS informing me of this settlement; at a monthly rate I cannot afford, after being told by their "salesman" that I would dictate the amount I would pay on a monthly basis back to IRS. The reason I cannot afford this monthly payment is because a few weeks prior to me receiving this letter from IRS, they contacted me via telecom and informed be the amount I owed IRS was more than they had initially figured, and that I owed them an additional $1500. Not knowing they had already settled my case, I agreed to the $1500 paid over a 6-month installment. They were very quick to get the contract for me to sign and return. My original contract payments totaling $2500.00 ended on 10/18. After contacting their "accounting dept," which after numerous attempts I never got through to them to work out an additional payment agreement I could afford, a very rude young lady named "Susan" got on the phone and informed me "you CAN afford to pay this, we have you financials and we know what your expenses are."

After this second installment, I will have paid these shysters over $4,000.00, not including the extra $300 I paid them to do my 2017 tax return. DO NOT contact these people to settle your IRS issues, hire a tax attorney or accountant at half the price and get REAL results.

Bottom Line: No, I would not recommend this to a friend

---

Paid $2500 to StopIRSDebt - $100 difference in payment to the IRS is the only change!

By Lois C.

,

Fort Valley, GA

,

Oct 2, 2018
Verified Reviewer

Overall Experience:

I don't recommend this company! They took my money and never called me in 3-4 years. I had to do all the communication and paperwork. I was already on a payment plan when I paid them to help lower my balance. All they did was lower my payment by $100 and did nothing in negotiating a lower balance. They promised to get penalties eradicated, but I have not heard anything from them. Communication is zero with this company. I called, and they would tell me I needed to send in my paperwork again, it was always something I needed to do, they would say. Each time I called them, they would have changed my case manager.

I never got a report of what was going on with my case. I started getting my check garnished when everything was supposed to be on hold while they negotiated my case with the IRS. I am due a refund for the length of time it took to do nothing (3-4 years). And I had to do all the work myself. They never contacted the companies that I reported to make my case to verify amounts owed. I had to email everything twice, and then they said I needed to fax it. What a stressor!

Bottom Line: No, I would not recommend this to a friend

---

I was very disappointed in StopIRSDebt. Do not use them.

By Rich L.

,

New York

,

Aug 20, 2018
Verified Reviewer

Overall Experience:

Stay away! I contracted with this company last September, and I was paying $250 a month for ten months. Nothing was accomplished, and after they deducted $2500 from my account, they told me that I needed another $4000 to continue. Total scam! I contacted the IRS and was able to do my own, very favorable installment plan, and I'm in the process of doing an abatement reduction. You do not need to hire this company, a complete rip-off!

Bottom Line: No, I would not recommend this to a friend

---

Advertisement

---

Stay away from this company

By Tina H.

,

Winter Garden, FL

,

Jun 23, 2018
Verified Reviewer

Overall Experience:

ALERT.

Please don't hire this company if you own the IRS tax.

I paid this company three times over $10,000 to have them help me with my tax issues. I ended up with a FINAL NOTICE. A Notice of Intent to Levy and Notice of Your Rights To A Hearing.

I got held up at the airport yesterday because of this. I will put in details of what happened to me with this company. I will also bring it up to BBB.

Please do your research and do read the reviews about this company before doing business with them.

Bottom Line: No, I would not recommend this to a friend

---

I feel so much better.

By Christy W.

,

Los Angels, CA

,

Jun 8, 2018
Verified Reviewer

Overall Experience:

I hadn't filed in three years and owed for two more. My mailbox was getting flooded with notices from the IRS demanding payment. I called StopIRSDebt and spoke with a really lovely woman from the legal team. She walked me through the process and assured me I would be protected. Once I hired them, they were hands on the whole time. Sending me updates via email and text. My case manager calmed me down every time I would have a panic attack. They filed my returns, and now I'm debt free. It was a great experience. Thank you!

Bottom Line: Yes, I would recommend this to a friend

---

Best results!

By Veronica

,

Los Angeles, CA

,

May 22, 2018
Verified Reviewer

Overall Experience:

I just want to start off by saying that this company is by far the BEST. I went with any other tax resolutions firm prior to StopIRSDebt and they totally screwed me over. They took my money and my time and never gave me any results. These guys helped clean the mess THEY MADE in less than half the time! My husband was anxious at first, but I'm happy we stuck through! I am so thankful for the team; they resolved my case. I called in and spoke to them weekly at a point even daily! I want to personally thank Christina Ariana and Jade! They really went above and beyond for me and my husband. I am extremely thankful for guys!

Bottom Line: Yes, I would recommend this to a friend

---

Overall Experience:

StopIRSDebt.com helped me resolve my back taxes by setting me up an affordable payment plan and even got some of my penalties removed. They guided me every step of the way and sent me text messages with updates. Extremely satisfied with their services!

Bottom Line: Yes, I would recommend this to a friend

---

Thankful for the help!

By Sandra C

,

Los Angeles, CA

,

May 14, 2018
Verified Reviewer

Overall Experience:

I tried another company before and they never returned any calls and they never explained what they needed from me. StopIRSDebt was exactly what I was hoping for and more, very helpful and understanding. I had no clue what I was doing and the debt kept me up at night. Thanks for helping me through this process.

Bottom Line: Yes, I would recommend this to a friend

---

Advertisement

---

Complete waste of time and money

By Kelly B

,

Washington

,

Apr 19, 2018
Verified Reviewer

Overall Experience:

This is a complete scam. I was on a payment plan prior to contacting StopIRSDebt.com. After five months, they were "successfully" able to negotiate a payment plan in the exact amount I had prior set up. So now, I am five months behind on payments to the IRS where I would have been on my own. And I'm out the amount of money I sent to these scam artists. They have terrible communication after the first initial contacts to get you signed up. It took three emails and four phone messages to finally hear back from someone. I DO NOT recommend this company. It is a waste of time and money only to set you back extra time and payments towards your actual debt.

Bottom Line: No, I would not recommend this to a friend

---