Sunrun Reviews
Claimed This company has claimed this profile, is getting alerted on any new customer reviews entering this page, and may engage in dialogue with its customers to address their matters.

Companies cannot pay money or provide goods in order to remove or alter customer reviews.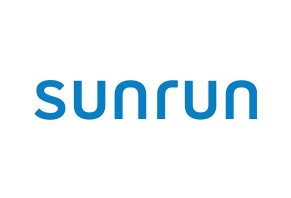 Sunrun is a company that sells and leases custom solar panels for your home claiming you will save money in electricity bills annually. Read customers' experiences below.
---
Poor service, non functioning solar panels

By Darryl H.

,

Littlerock, CA

,

Nov 26, 2020
Verified Reviewer

Overall Experience:

Wow. Where to start. I'll make this easy. Sunrun and their staff literally destroyed our home. They made us cut down several old trees, stating our roof was in fine shape to install panels, however, trees were blocking the sun, so, to install panels, we had to cut down all trees. We did. Then, after all trees were cut down, Sunrun stated our roof was too old and they could not install panels. I threatened a lawsuit. They, in turn, replaced 1/2 of our roof. I told Sunrun this would cause problems. It did. From walking around on the roof, their employees stepped through the plywood on the roof. We had no idea. The rains came, flooded our attic, and basically, the roof collapsed and flooded our bedroom. Sunrun replaced the roof 3 times. Replaced most of the carpet in our home, etc. Now, after a few years, our roof is still leaking and Sunrun is refusing to repair the roof they installed. Plus, 7 out of 39 panels have shorted out. It's been 3 months. I've had it and will take this company to small claims court. Plus, try contacting a human being, good luck!

Pros and Cons:

No "pros" were specified in this review
Unwillingness to complete repairs
Lessor than quality solar panels
Lack of knowledge in installation

Bottom Line: No, I would not recommend this to a friend

---

Bad service all around

By Joleen B.

,

Albuquerque, NM

,

Nov 21, 2020
Verified Reviewer

Overall Experience:

They installed the solar panels up on a roof they inspected saying that it had 10 more years of roof left. When actually it had hail damage. Then when that was discovered by the inspector when the house was being sold they caused the owner to lose the buyer. Then it took several months to get any response from Sunrun and the owner lost a 2nd buyer. Then when they finally responded, they were going to charge the owner full price for removal and reinstall of the solar panels. Then when the owner said, "No, your inspector lied to get the solar panels put up," ripping off the elderly owner, they lowered the price. But then it took another month to get them out to remove the panels so the roof could be redone. Once done and a new buyer was ready to close on the house, they would not reinstall the panels until after the closing on the house and forced the closing to be pushed back. And it's been over 3 months later now and we still have not received the invoice for the removal and reinstall. They are abusing an elderly person by not handling their business in a legitimate upfront way. They will lie to get their solar panels on your house. And if you sell they will on purposely cause you to lose sellers and they will still make you pay for it. They don't care about their customers and love to take advantage of the elderly. Be aware of their bad business practices.

Pros and Cons:

The ease of getting their panels
Their bad business practices
Their inspectors lying and falsifying reports to get what they want
Purposely not communicating

Bottom Line: No, I would not recommend this to a friend

---

Advertisement

---

Stay away!

By Christa B.

,

Albuquerque, NM

,

Nov 20, 2020
Verified Reviewer

Overall Experience:

I had a recent HORRIBLE experience with Sunrun. They took advantage of a 77-year-old veteran. Got him to sign the lease agreement, told him that his roof was just fine to put the solar panels on, and they guarantee the roof for 10 years. Unbeknownst to Sunrun, or my client for that matter, he was forced to sell his home 2 years later due to a family emergency. When we were under contract with a buyer the home inspection report came back saying that the roof was beyond its life expectancy. I then had 2 roofers evaluate the roof and they said the same thing. When my client called Sunrun and told them this they refused to pay any money towards a new roof, the roof that they guaranteed for 10 years! But they did tell my 77-year-old client that instead of charging him the $3,000 to remove the panels, they would discount the fee to $1,500! They had no business putting solar panels on a roof that was beyond its life expectancy. This company just wanted to make a quick sale and that's it. Businesses like this should not be operating in New Mexico at all! They are only here to make a quick buck and take advantage of unsuspecting homeowners that trust in their word when they say, "your roof is guaranteed for 10 years". Stay away from this solar company! Run away!

Bottom Line: No, I would not recommend this to a friend

---

Non-existent customer service

By William C.

,

Orlando, FL

,

Oct 24, 2020
Verified Reviewer

Overall Experience:

I've had Sunrun for a year. Everything worked fine for about a year. I got a bill for over $300 from the electric company on September 22nd. Previous bills were about $12 for the connection fee. I emailed the company and they said someone would contact by the next business day. No one did. On October 15th I got an email stating a technician would show up on November 13. So, I'm paying for solar panels that aren't functioning AND the electric company. So I'm paying twice for the same thing.

Bottom Line: No, I would not recommend this to a friend

---

If I could give zero stars I would

By Frank Z.

,

Monrovia, CA

,

Oct 8, 2020
Verified Reviewer

Overall Experience:

This is absolutely the worst company I have ever worked with. BAR NONE.

The system was installed by another company and it works, then when it is bankrupt and Sunrun was on its own, they completely reneged on the contract and its maintenance provisions.

I have written and called everyone from the rude grunts in customer service to the CEO. Nothing has ever been resolved.

I have sent written demands for arbitration on the matter and they have been ignored. I have written asking who their agent of service is and have been ignored.

Three attempts in the last two weeks over smoke and soot damage due to Bobcat Fire have been ignored.

Pros and Cons:

No "pros" were specified in this review
Customer service
Adherence to contract terms

Bottom Line: No, I would not recommend this to a friend

---

Run! Do not buy from Sunrun.

By Maggie A.

,

Kailua-Kona, HI

,

Sep 3, 2020
Verified Reviewer

Length of Use: Less than 3 months

Overall Experience:

LG batteries, inverters, installation. NOTHING WORKS.

They started in October 2019. It's now August of 2020 and they have not completed the system, but are asking for 100% of their monies.

The system is a lemon.

Pros and Cons:

No "pros" were specified in this review
Poor installations
Faulty batteries
Faulty inverters

Bottom Line: No, I would not recommend this to a friend

---

Self-monitoring NOT possible

By Jim F.

,

Davis, CA

,

Aug 12, 2020
Verified Reviewer

Length of Use: 6–12 months

Overall Experience:

Sunrun unresponsive to complaints. Does NOTHING for the customer.

Sunrun pulled a bait & switch on us late in 2019. They led us to believe that our system would have a digital LCD panel and that self-monitoring was possible. They even sent us an install guide with 6 different combiner boxes that ALL had digital LCD displays. Sunrun then installed a blue box that had 4 tiny LEDs that can only indicate whether the system is on or not. NO digital display! I am the owner of the system but cannot see the actual, real-time, output! Crazy. Sunrun has a worthless app that allows the user to log-in to it the day AFTER to get the preceding day's information. Can you say worthless? Enphase, the company that makes the Blue combiner box, has an app that will let you see production every 6 hours with their system. Again, worthless for real-time monitoring. IF you use your own internet, learn how to log into the Blue box, you can then receive updates every 15 minutes from Enphase!

What happens if Enphase goes out of business?

As the owner of the system, I should be able to monitor in real-time what the system is producing. It's truly pathetic that Costco is the company that Sunrun works for so one would expect a better product. I therefore highly recommend that you do NOT buy a Sunrun system!

Costco should be ashamed of itself!

A dishonest company, not interested in the customer.

Pros and Cons:

System produces energy as advertised
Dishonest
Incompetent support personnel
No interest in customer

Bottom Line: No, I would not recommend this to a friend

---

Advertisement

---

Inverter problem

By Alicia H.

,

Sun City, AZ

,

Jul 26, 2020
Verified Reviewer

Length of Use: Less than 3 months

Overall Experience:

I seem to be having the same problem as most. Inverter not working. I am on my third one and failed appointments. They never communicate or follow through with what they say they are going to do. I want this off of my roof. So far they have not fulfilled their contract. I have emailed 8 times as of today and still no results.

They also tripped my breaker and burned the motor on my refrigerator. I cannot get anyone to address that issue. That was the company Titan.

Pros and Cons:

Salesman Tyler
False promises
Rudeness from Kim
Solar not working

Bottom Line: No, I would not recommend this to a friend

---

Lousy maintenance - customer service

By D C.

,

Flushing, NY

,

Jul 1, 2020
Verified Reviewer

Overall Experience:

My system performs great when it is running, because Sunrun did not design or install my system. Unfortunately the company that installed my system went bankrupt and Sunrun obtained my lease. My lease was totally paid upfront. Now I'm the redheaded step child.

Sunrun maintains leased solar power systems. Now, my problem goes back to the end of March, my inverter has been shutting off with an Arc-fault error. Though it shows an error it if reset the system continues a brief time before it shuts down again. Sunrun sent a technician to repair system. The technician did nothing but report that the system was up and running. The technician had come at a time outside my scheduled appointment and did not announce his presence. He had come at a time that the system was running. Later that same day the system tripped again. I called Sunrun and asked why the technician had not come for the appointment and the Sunrun operator stated that there was a technician at my house but he showed up a couple of days earlier. I told the operator that the system had tripped again, the operator stated that the inverter would probably have to be changed and an appointment would have to set to come and replace it.

After a couple of weeks, I again called Sunrun in reference to my appointment, the operator stated that they were still waiting for a new inverter and they would call once one was received.

After another month I called inquiring as to the progress of the inverter, at that time I was told that due to COVID they would not send anyone out until the lockdown was lifted.

My city was entering phase 1 of reopening, and again I called Sunrun. This time they said that they were not sending anyone to repair my system because it was up and running. I told them the reason the system was up and running was because I was constantly watching the inverter and resetting it after it shut off.

I waited a couple of days until the inverter tripped again and called Sunrun. This time they stated that someone would get back to me to set up an appointment.

After about a week I again called Sunrun and had an appointment set for 8 days in the future. At the time of the setting of the appointment, I told the operator that I wanted the technician to call me when he/she was coming and that I did not want them to just reset the system which I had been doing all along. The appointment was set for 8 days between 12pm and 5pm. The system had been down for over a week at this time with no production.

The day of the appointment 12pm - 5pm had come and gone at 5:01pm, my system was still showing the error message. I attempted to contact Sunrun but had to wait for them to call me back. When Sunrun called me back they stated that the technician was at my residence and had repaired my system. I told the operator that I had requested a call when the technician was on his way and that I had never received a call. At this time another appointment was set, this time two weeks in the future.

After the call to Sunrun I received a voice message on my cellphone from the technician that he had been at my residence. I tried calling him back but his voicemail was not set up.

The next day looking at Sunrun's website the production records showed production from 9am - 11am, then nothing. The technician had come early and just reset the system, and after 3 hours the system went down again

Now I have wait two weeks now. Hopefully this time they'll do more than reset the system.

Pros and Cons:

No "pros" were specified in this review
Lousy maintenance service

Bottom Line: No, I would not recommend this to a friend

---

Installers and supervisor are no show, no call

By Raul H.

,

La Puente, CA

,

Jun 30, 2020
Verified Reviewer

Overall Experience:

I have been waiting for 2 months for you guys to make an installation date for me and now I've been waiting for six and a half hours without a no-show or no call from your supervisor or the installers. I have called three different times and waiting up to an hour to get through to somebody and all you guys can tell me is to leave my house and leave my door open so they can come and do other things while I have dogs in the backyard. I can't believe that my other alternative according to the installation supervisor via your associates is to get another install date.

Pros and Cons:

No "pros" were specified in this review
Installers no show, no call
Supervisor no show, no call

Bottom Line: No, I would not recommend this to a friend

---

Worse customer service ever

By Steve B.

,

California

,

Feb 25, 2020
Verified Reviewer

Overall Experience:

Six years after installation I determined one of my inverters failed. I called Sunrun support to report the issue and in 2 weeks a tech came out and determined that indeed the inverter is dead. The customer service and associated emails stated the inverted would take 1 to 2 weeks to source.

After several weeks, several emails and calls to Sunrun support, they keep telling me 1-2 weeks. Not sure where to go from here, I am getting ready to purchase from an alternated solar company which has the inverter in stock locally from a distributor. I am losing $100 a week.

Bottom line, don't buy from Sunrun, they're a bunch of crooks.

Thanks.

Bottom Line: No, I would not recommend this to a friend

---

Don't consider Sunrun at all!

By Mike M.

,

Valencia, CA

,

Feb 15, 2020
Verified Reviewer

Overall Experience:

Unfortunately, I bought a house where I mistakenly took on the previous owner's Sunrun lease. He duped me into thinking it would save me money. Now that I own the house, I realize it only covers 30% of my electric usage. So I am not saving anything, plus I have a roof leak and pigeon nesting problem. Sunrun doesn't want to help at all. Their interest is in making money. Stay away! Total ripoff. They want $40k to buy out their 6 kwp system. I can get a Tesla system with Powerwall for less than half that price. My house is cursed with these panels!

Bottom Line: No, I would not recommend this to a friend

---

Advertisement

---

Sunrun Denver did a great job, loved working with them

By Byron F.

,

Denver, CO

,

Jan 15, 2020
Verified Reviewer

Overall Experience:

Sunrun Denver was great, no problems, did a great job, highly recommend.

We had contacted a couple of other companies and canceled the contract with one. Then found Sunrun at Costco.

Their price was comparable to the other companies we contacted. I was very impressed with all their upfront information and no pressure.

Our system was installed last year in the late fall, the installation was completed quickly and the biggest delay was waiting for the power co to install the meters to allow the system to be enabled. Just as the system was designed to do. After the winter our electric bills have been basically zero. The design was for 4.5 KW, panels used were Solar-Edge Technologies. Cost was $17,750.00 plus taxes and received a $1000 rebate from Costco and realized a 30% tax credit. Our salesperson was Kayla Andis, she was very good.

Bottom Line: Yes, I would recommend this to a friend

---

Don't live up to contract

By Kenneth T.

,

South Easton, MA

,

Jan 7, 2020
Verified Reviewer

Overall Experience:

Have been having a problem getting the panels reinstalled after roof repair been since June 4th, 2019 and they still do not work right. Panels took until October 2019 before even being reinstalled, and even after many calls still do not work right. The employees did a hack job removing them and the installation has been nothing but a stall job. I would not recommend anybody dealing with Sunrun.

Bottom Line: No, I would not recommend this to a friend

---

Sunrun is horrible

By Clayton M.

,

Colorado

,

Dec 26, 2019
Verified Reviewer

Overall Experience:

I am beyond appalled at how terrible my experience with Sunrun has been, I would never recommend this company to anyone. My bad experience started with the deception from my salesman, Fred Martin. Fred advised that my electrical panel was old and would possibly need to be replaced to work with the system. If replacement was needed Fred stated that with a system as large as mine Sunrun would cover the cost of the new panel. Fred also said that because I was an Xfinity customer I would receive a $1000 gift card about 3-4 weeks after installation.

The first site surveyor advised my electrical panel would need to be replaced for "safety reasons" and that Sunrun would cover the cost to replace it. A second site survey had to be completed to address an issue with the first survey. Two surveyors came out this time, both advised that it was very likely Sunrun would replace my electrical panel due to safety concerns.

Final design came through and the electrical panel was not going to be replaced. I contacted Fred Martin and Project Coordinator Frederico Nunez regarding my concerns that I had now been told several times that my electrical panel was a safety issue, and it wasn't being replaced. Fred told me he would look into this and didn't get back to me in a timely manner. Frederico told me that Sunrun could install one and charge me $3000, but they would not cover the costs as Fred told me. Fred spoke to his boss, Eric Lovely, who agreed to provide an additional promotion due to the "incorrect" information that I was given and to avoid losing my sale. In addition to the $1000, Eric and Fred agreed to provide an additional promotion of $250 promotion to keep the sale.

Fred advised that I would receive $1250 of the promotion three weeks after the install. My solar install was November 1st, 5 weeks later I still had yet to receive the promised promotions. I emailed Fred about this with no response, I called him many times without an answer or a call back. Fred finally answered the phone one day, told me he was in the grocery store and that he would have Eric look into why I haven't received the promotions yet and have to call me back. Fred never called back. A week later, still not hearing from Fred, I called him many more times without an answer. Finally he answered, he called Eric on a conference call and asked what was going on with the promotions. Eric stated he didn't see any promotions on my account and none had been set up.

Eric sent me an email showing he just added the promised promotions, 5 weeks after install on December 3rd. He advised they could take 4-6 weeks to arrive. I responded with a complaint about my entire experience with Sunrun, I asked Eric to please look into another way to get my promotion to me before Christmas. My response went to Eric, Fred, and Frederico and was sent on Wednesday. I never received a response from any of them. I followed up the next Monday asking if any of them planned on responding to my email. Late Monday night Frederico responded that he would look into it but the promotion typically takes 6 weeks to arrive. Fred and Eric never responded to my emails.

I have since emailed who I was told is Eric's boss, Patrick Kent, who never emailed me back. Fred used lies, deception and lacks integrity, all to make a sale. Eric and Fred have horrible customer service skills and are extremely hard to get a response from, they don't return emails or calls appropriately.

We're now almost 7 weeks after install, I have still not received any of the promised promotions. Today I just learned Sunrun should have reached out to me on November 18th to have me sign a meter agreement to get my solar turned on, which they never did, so now we're behind on having the meter installed as well. Fred has called me saying he would see if the promotions could be expedited and never got back to me.

This is by far the worst purchase experience I have ever had, and I strongly encourage everyone to PLEASE NEVER consider Sunrun.

Bottom Line: No, I would not recommend this to a friend

---

Solar is great, Sunrun not so much

By Claudeth F.

,

New York

,

Nov 12, 2019
Verified Reviewer

Overall Experience:

We leased our panels from Sungevity in 2016. The panels have performed as expected. Here in NYC, we don't have an electric bill during the summer, generally starting in June. And, during the winter, the panels offset the electric used. Whoop Whoop. HOWEVER, April of 2019, we noticed that we were getting roof leaks, particularly in one room. We went on the roof and didn't see anything that would cause the issues. So we took down the ceiling in that room and discovered that the insulation was soaked and molded. The in-ceiling wires were rusted. When the panels were installed, we were told that the posts would go into the joists and not the deck. Every area where the post screws were in the deck leaked. We went back on the roof and saw that the pads around the post installs had lifted, the silicone sealant was only about an inch wide. The post screws had no sealant at all, so as the water went under the pads, it drained right into the post screws and into the insulation. We contacted Sunrun, after much back and forth, they sent out an insurance adjuster, this was in August. We were assured that the matter would be resolved quickly. kept reaching out to them to see what was the cause of the delay. Sunrun actually gave me the contact information of their insurance partner, because they didn't understand the delay. It is now November. NYC has experienced its first bomb cyclone and about 3 heavy rain events, and the temperature is dropping. Sunrun and its insurance partner have gone silent. Good, product is great. HOWEVER, even good product needs repair and Sunrun's lack of customer service shows that it does not stand by its Customer Service claims, its warranty or its promises.

Is solar good, ABSOLUTELY. Sunrun, not so much. I would absolutely recommend solar installation to a friend. But not Sunrun.

Bottom Line: No, I would not recommend this to a friend

---

They tell you anything to get their panels on your roof!

By David H.

,

Anaheim, CA

,

Oct 23, 2019
Verified Reviewer

Overall Experience:

Upon signing their contract, Sunrun's rep told us any piece of roof with a panel on it would be taken care of by Sunrun at no cost! Now it's time to put a new roof on, they tell me I must pay a $95 an hour removal, and a replacement fee. Had them for approx 4 years, haven't done any services, and are filthy. Not sure how often it needs servicing, but I was also told they would come out and cleaned. Never happened. Read contracts, and never trust their reps!

Bottom Line: No, I would not recommend this to a friend

---

Advertisement

---

STAY AWAY FROM SUNRUN!

By Rick S.

,

Las Vegas, NV

,

Oct 17, 2019
Verified Reviewer

Overall Experience:

Where to start...Let me say Sunrun intentionally took advantage of my desire to have solar offset my power bill and my lack of knowledge on kWh.

Sunrun intentionally set me up with a discontinued system that is too small to make a significant impact on my power bill after telling me it would offset my power bill by 97%. The power company verified it right after the system went live and I got a bill that was HIGHER than the previous year without solar. The power company told me that the system was too small to do what Sunrun claimed.

Sunrun installed a discontinued solar system on my house that by their own "Savings Analysis" is 114% Too SMALL to make a significant impact on my power bill. They said they would offset my power bill by 97% but when I only saved $86.00 my first year, I knew they lied to me and took advantage of me and they made me wait a whole year for that "savings analysis' just to tell me that they will not do anything for me.

They forged my signature and initials on their 20-year ever-increasing monthly lease agreement...and now they do not want to upgrade the system, add another solar system, add a battery system or reduce my monthly lease rate. I talked to a Customer Care Manager and many more over the phone. Not one of these people were willing to do anything for me and denied every request for consideration I made.

Sunrun and every person that works for them are deceitful underhanded lying predators that intentionally take advantage of their customers with a 20-year lease agreement.

WHATEVER YOU DO, DO NOT TRUST ANYONE AT SUNRUN, YOU WILL GET BURNED!

Bottom Line: No, I would not recommend this to a friend

---

Stay away from Sunrun

By Allon A.

,

Nevada

,

Oct 11, 2019
Verified Reviewer

Overall Experience:

Don't do business with Sunrun. The installation was lengthy and was done wrong, the power company had to come THREE times until they gave us the permit. Sunrun owes me $500 for fees I had to pay an electrician for their discrepancies, it has been months and they have not reimbursed me. They are an arrogant company with ZERO consideration. Monthly payment by credit card is assessed a $7.50 penalty. You can either send a check by US post (who does that anymore?) and not get penalized OR you can do an automatic bank draft. The problem is that you have no say when they withdraw the money, they are unwilling to change the date to meet their customer's financial timing. I say, screw them, go with Tesla or anybody else. DON'T DO BUSINESS WITH SUNRUN, I WARNED YOU. I found NO redeeming qualities in my dealing with them.

Bottom Line: No, I would not recommend this to a friend

---

Horrible experience!

By Brian C.

,

Houston, TX

,

Oct 10, 2019
Verified Reviewer

Overall Experience:

So far this has been one of the worst decisions I've made with a new home. The savings quoted were very inaccurate. Not to mention I am paying almost double what I would have normally paid without the panels. First you pay Sunrun, which is around $80/mo for our home. Then you also pay Think Energy for whatever you use on the grid if your panels don't produce. So you pay double the bill. I haven't saved anything, it cost me more now. I called in to ask why in the summertime, with no trees around my home and panels facing where the sun shines on them pretty much all day...I am still not producing over the amount needed. Conclusion, I may not have enough panels and will have to resign a contract to have more added! This wasn't stated on sale, I was told they would just add more after a year if needed. Not to mention Think Energy sucks as far as CS goes, and that's who Sunrun partners with. My balance with the previous electric company was supposed to be paid for switching over, and it never was. Now I'm hit with an unpaid balance that I didn't find out about until months later! STAY AWAY!

Bottom Line: No, I would not recommend this to a friend

---

Sunrun salesmen don't listen to their customers

By Mark J.

,

Tucson, AZ

,

Sep 28, 2019
Verified Reviewer

Overall Experience:

Look at the history since I signed up with Sunrun. I'm paying way too much to TEP and Justin who works for Sunrun said that if they have to install more panels that it would require another contract with Sunrun costing me more money every month. I told Nicolas Mendoza when I sighed the contract that I was installing A/C in the spring of 2019 and that the last year's TEP electric usage won't be accurate, talking to Tami Overhage with Sun Solar said he didn't mention it in his paperwork. I have a machine shop in my garage and now I am afraid to turn them on. I used them on a daily basis until Sunrun installed the system. My wife is totally handicap. Now that it is starting to cool down I hope to take my wife out with me while I play in my garage. But again how much will it cost me when I turn on my welders, air compressor, parts washer, etc. I am my wife's 24/7 caregiver and we are on a fixed income so I hope you can see why I'm so concerned.

Bottom Line: No, I would not recommend this to a friend

---

Sunrun - AWAY!

By John M.

,

Roselle, IL

,

Sep 21, 2019
Verified Reviewer

Overall Experience:

No one and no thing is perfect, my philosophy has always been that things break, people overlook something, no big deal. The real measure of a company, person, or service is how they deal with the problem. Sunrun has failed in this area beyond miserably. Everything was signed and ready to go on 2/14/19, the salesman touting how great it will be to be building credit during the long late spring and summer days in advance of our midwestern winters. System was finally installed on 7/10/19 and final inspection and turn-on of 8/6/19. Since that date, according to the information provided by their downloadable report the system has not produced watt number 1. I have called my "project coordinator" multiple times (8/16, 8/19,8/20,8/27.8/28,8/29, 9/2,9/9) and have gotten voice mail every time except on two occasions both times I was instructed to "reset" the system - to no avail. And only once was my voicemail returned but not to the number I requested. Also left one rather upset message to my salesman asking if he could intervene but no returned phone call or no courage. As of this date (9/14/19) still not working or a returned phone call.

Bottom Line: No, I would not recommend this to a friend

---

Advertisement

---

Run fast

By Robert K.

,

Lincoln, CA

,

Aug 15, 2019
Verified Reviewer

Overall Experience:

Run, don't walk away from these liars. Took 18 days after reporting systems failure for a service person to respond. Took an additional 15 days to get parts. In the meantime they expect you to still pay for non-existent service. The point of contact at Sunrun never returns calls or emails. Stay away from this company.

Bottom Line: No, I would not recommend this to a friend

---

We couldn't be happier

By Adam T.

,

Atco, NJ

,

Aug 12, 2019
Verified Reviewer

Overall Experience:

The Sunrun rep came to my home a few months ago. My wife and I sat down with him for a little over an hour. After discussing our options we decided to go with Sunrun.

My family and I couldn't be more happy to enjoy the benefits of having solar!

Bottom Line: Yes, I would recommend this to a friend

---

Broken promises

By Dennis J.

,

N. Las Vegas, NV

,

Jul 17, 2019
Verified Reviewer

Overall Experience:

We leased panels from Sunrun last year and were promised by the Sales Rep that we would pay Sunrun the $50 a month and the only cost we would have from NV Energy would be a small service fee to be on the grid, also any power not used that NV Energy would give us a rebate. Well, none of this transpired. Also, we were told our panels are not producing the energy we were promised and part of the problem was due to shading from our cypress trees.

The cypress trees were in place when Sunrun's so-called experts did the survey prior to the installation. Now we are being told we have to consider "human error". Sunrun is a scam.

Bottom Line: No, I would not recommend this to a friend

---

I have no choice but to use this company

By Jonny V.

,

Spring Valley, CA

,

Jul 10, 2019
Verified Reviewer

Overall Experience:

They are partnered with San Diego Gas & Electric and I have more negative feelings about them than I do Sunrun.

I am being offered this program because I am low income and I live in a mobile home park. They are installing six panels for me, and my monthly electric payments are going to be such that I won't have to worry about running my air conditioner during summer months - an activity which cost me anywhere from $200-$400 per month depending on how miserable the heat is. Not to mention about two years ago San Diego Gas & Electric increased rates from top to bottom so that even with a care discount I pay sometimes $200 a month on my level pay. I have to depend on air-conditioning in the summer, otherwise I can I live in my trailer.

The program that they signed me up for is one where I do not purchase the system, they will own it, and they will maintain it.

Some of their other programs, however, involve purchasing the solar panels and solar battery, and require the homeowner to maintain the system themselves.

I just had my roof inspected today, and all they are worried about is that it is nice and solid with no leaks, which qualifies me. So the next step is for their sales representative to speak to me. I don't know exactly what this program involves and how elaborate this system is going to be, but I qualify for this system because of my income and neighborhood, also by a new California law that is requiring all homes to have solar panels by 2025 or so.

About a year ago I contacted several companies about getting solar panels, there are several other programs, none of them offered solar panels for mobile homes, only mobile homes that were on land that you owned qualified for the subsidies. This new law and this new system allows me to get solar panels.

I have to remark here that some of the bad reviews for this company sound like they were written by the exact same person even though it appears that they were written by different people in different states. There are certain things, their bulleted list of complaints which are almost identical, and similarities in language. These are usually a giveaway when somebody is trying to pad public opinion with negativity. I will create my own opinion, thank you. If somebody has honest complaints then I want to hear those, but I have not seen any valid or honest complaints about this company. Also, I have read things like "seven years, nine years". Well no, this company was only started three years ago so how can they be reviewing on the basis of a system that they installed nine years ago when this company did not even exist? The program under which I am getting my solar panels is a brand new program, so there cannot be anybody complaining about this particular program since it is only a few months old.

I do not have an order number yet, I just went through all of the paperwork and they have not assigned me one yet, I will have to wait until they begin the work. If I am not satisfied with the system, I will come back in here and edit my review appropriately. But at this time I am not expecting to complain about it. And most of the people here who have these systems got them on the basis of some nice subsidies which practically paid for the entire system to be installed. Because every program like this involving green energy has state and federal incentives that work in favor of the buyer. If they truly have a problem with the system, there are federal and state avenues where you can lodge a valid complaint. Putting the complaint in this review section is not a valid form of complaint, it is just a negative opinion intended to bend the impression of this company in a negative direction. And every person that I have dealt with as far as this company is concerned has answered all of my questions in great detail so I know exactly what I am getting into.

Bottom Line: Yes, I would recommend this to a friend

---

Do not use this company!

By Michele L.

,

New York

,

Jun 20, 2019
Verified Reviewer

Overall Experience:

I couldn't be more unhappy with this company! The reason we decided to sign up with this solar company is because their salesman assured us that if there were any issues with our system, it would be fixed immediately. This couldn't be more further from the truth. Two days after my panels were turned on, an error message appeared. We called the company to let them know. We were told that someone would call us back in two days. Two days later we were given an appointment for two WEEKS later! I put in a complaint to speak to a supervisor to address the fact that my system will not be looked at for two weeks. Not only did no one call me back, no one came to look at my system on my appointment date! When I called to speak to a supervisor I was finally given an appointment a week later. The person who came did not call us with any information.

The next day the error light was on again. That was June 6th. Today is June 12th, still no word from Sunrun. When I complained about this to the supervisor I was told that he was unable to fix the problem and needed to come back with more people to help him. I asked when that appointment would be. I was then told that my expectations were too high for having the system fixed in a timely manner. I was told that they are a California-based company and have little manpower in New York. That is the complete opposite of what I was told when I signed up. I still have no appointment date for when someone is going to fix my machine. My husband has had to reset the system every day for the month that we had it. Stay away from this company!

Bottom Line: No, I would not recommend this to a friend

---