Tally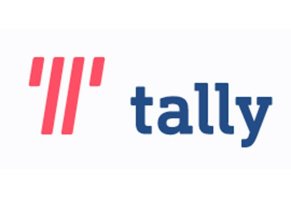 Summary
Tally promises to simplify your credit-card payoff strategy by offering to manage your balances. Our review examines how Tally works and why the service could help you.
Pros
Takes less than five minutes to consolidate your credit card debt
Combines multiple credit card payments into one payment
Cons
Charges interest to make your credit card minimum payments
Won't help you if your credit score is below 660
Does not provide services in 18 states
Tally Review - Can It Help Pay Off Your Credit Cards?
Tally works on your behalf to come up with a strategy to pay off your credit cards quickly to help you save money on interest payments.
The service gives you a line of credit they use to pay off credit cards with the highest interest rates. If they can't pay off all your cards, then they formulate a strategy to help pay off your high-interest credit cards first.
This strategy enables you to save money in the long run without you having to do any work.
Use our review of Tally to understand how the service works and why its approach to credit card payments could help cut down on interest payments and eliminate high-APR balances.
The Sign-Up Process
You can sign up for Tally via their website or their iOS and Android app. You will provide your name, full address, and your birthday.
Tally will run a quick check on your financial history based on the information you gave them. The financial review will not affect your credit score.
Once the check is complete, Tally will ask you to upload photos of the credit cards you want help with. You can enter the card information manually if you prefer.
The entire sign-up process takes place via secure, encrypted transmissions that do not put your personal information at risk.
Once your financial profile analysis is complete, Tally will present you with their plan to pay off your credit card debt. That plan includes:
Line of credit amount: Between $3,000 and $20,000
Line of credit APR: Between 7.90% and 24.90%
Cards Tally will pay off fully or partially with your credit line
Tally will not pay down any balances on cards with a lower APR than your Tally line of credit.
Requirements
Your credit scores must be at least 660 to apply for a Tally line of credit.
Also, their services are available in the following 32 states: AZ, AR, CA, CO, CT, FL, GA, IL, ID, IA, LA, MD, MA, MI, MN, MO, NM, NJ, NY, OH, OR, OK, PA, SC, SD, TN, TX, UT, WA, WI, and Washington DC.
Tally makes payments to major credit cards and some store credit cards but will not pay balances on charge cards. Credit cards they accept include:
American Express
Bank of America
Barclays
Capital One
Chase
Citibank
Discover
Fifth Third Bank
First Bank
U.S. Bank
Wells Fargo
How Tally Pays Your Credit Card Debt
Tally formulates their payoff plan using the "debt avalanche" philosophy. This approach focuses on paying off cards with the highest APR's first, thus saving you money on interest payments. Their approach happens in two steps: paying off balances, then making payments.
Paying Off Credit Card Balances
Tally will try to pay off the entire balance of your card with the highest APR. If two cards have the same APR, there's a good chance they'll pay off the one with the lowest balance relative to the credit limit.
For example, let's say you have three credit cards that have $15,000 credit limits:
Card #1: $10,000 balance, 22% APR
Card #2: $5,000 balance, 24% APR
Card #3: $5,000 balance, 22% APR
And say Tally approves you for a $12,000 line of credit. In most cases, they'll pay off cards #2 and #3 and apply the remaining $2,000 to Card #3's balance.
You are now responsible for paying back the $12,000 Tally used to pay your balances. Your first monthly payment is due approximately 30 days after you accept Tally's line-of-credit. In most cases, the amount due is 1% of what you borrowed plus interest.
Tally only gives you a line of credit if their APR is lower than what you're credit cards charge you. This lower rate means you'll pay less interest to Tally than you would if you paid off your cards on your own.
Also, if Tally can pay off multiple balances at once, your financial life becomes more straightforward. Instead of having to pay three credit card companies each month, you make one payment to Tally.
Finally, Tally only charges interest on the money you borrowed. Credit cards, on the other hand, will charge you interest on what you borrow plus any interest built up on your account.
Monthly Payments Through Tally Pay
Once Tally applies your line of credit to your balances, you can ask them to take over the payments on your remaining balances via "Tally Pay."
If you opt for Tally Pay, it works like this:
Tally uses money from your line of credit to make your credit card payments
They pay your credit card bills two days before the due date
Tally charges you interest for making payments on your behalf
Your monthly bill includes the payments Tally made plus interest
Tally determines how much they pay toward each card based on how much money you have left in your line of credit.
If you have no money left, Tally will make the minimum payments anyway. The money Tally uses to make your minimum payments is due at the next Tally billing date.
So, if Tally uses $500 to cover your minimum payments, you need to pay an extra $500 plus interest on your Tally due date.
If you have money left in your line of credit, Tally will add that extra money to the payments they make to your credit cards.
Tally will determine how much they'll pay based on their debt-avalanche algorithms.
If you don't want to participate in Tally Pay, you have to opt-out. Go into your account and select the "You Pay" option.
Tally Pay Advantages
Tally Pay is a great way to avoid paying late fees, especially if you are forgetful and can't keep track of when your credit card bills are due.
Also, Tally does all the calculations to find out which cards should be paid and how much you should pay. These calculations could be a relief for you if you have a hard time making that decision on your own.
Tally Pay Disadvantages
You pay interest on the money Tally uses to make your minimum payments because they're pulling the money from your line of credit. This results in double interest: you pay an APR on your credit card, and you pay an APR for using Tally Pay.
You can void Tally Pay's interest charges simply by going into your credit card accounts and setting up automatic payments equal to your minimum payment. Doing so means you'll avoid late fees from your credit card company and the interest Tally charges to make payments for you.
Analysis of Customer Reviews
We identified common trends among Tally reviews in the iTunes and Google Play stores. These trends help you see the common experiences of actual users who applied for Tally lines of credit.
Common Compliments
Low Rates: Reviews from customers who were pleased with the interest rate Tally offered. They said the APR Tally gave them helped them save money on interest.
Easier Credit Card Payments: Customers praised the way Tally paid off their credit cards and reduced multiple payments into one payment. This helped them avoid missed payments and eased the stress they felt trying to keep track of multiple due dates and minimum payment amounts.
Common Complaints
High Monthly Payments: Some customers complained their monthly payments were unsustainable. Some people said they had to pay $700 per month to Tally, though these customers were not clear if that amount included monthly payments to credit cards.
Application rejections: Customers whose credit scores fell below 660 complained about not getting Tally funding. They said they couldn't understand why Tally would reject them because of their low scores when they're trying to use Tally to pay off balances
Buggy Android app: Tally's average rating among Android users is significantly lower than iPhone users. Users reported issues with their application, linking credit cards, and linking checking accounts.
Review Takeaways
The trends indicate that if you're an iPhone user with credit scores above 660, you're going to have a positive experience with this service.
However, if you're using an Android phone, the chances for issues to arise increase. Also, if your credit scores are below 660, there's a good chance Tally isn't going to approve you because they seem to enforce their credit-score requirements strictly.
As for customers complaining about big bills, there's an easy way to avoid surprises. Take a few minutes to estimate your monthly payments before agreeing to a Tally line of credit.
Multiply the line-of-credit amount by 1%, then add to that number the following interest calculation:
Divide your Tally APR by 365
Multiply that by your balance
Multiply that by 30
This method will give you a relatively accurate idea of how much your monthly payment will be before you accept Tally's offer.
However, remember that your monthly bill will be higher if you use Tally Pay.
The Bottom Line
Tally is an efficient, simple way to consolidate your debt. Within minutes, you can accept a line-of-credit offer and pay off some or all of your credit cards.
You'll then make one payment for the money you borrowed. It's a tried-and-true approach to credit card consolidation. Also, Tally won't pay down cards with APRs that are lower than your Tally line of credit. This feature is an excellent safeguard.
However, the Tally Pay monthly payment service adds unnecessary fees. You can avoid these fees by setting up automatic payments through your credit card accounts. We suggest taking this route instead of having Tally do it on your behalf.
Customer Reviews