Tax Defense Network Reviews
Claimed This company has claimed this profile, is getting alerted on any new customer reviews entering this page, and may engage in dialogue with its customers to address their matters.

Companies cannot pay money or provide goods in order to remove or alter customer reviews.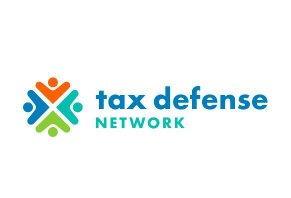 Tax Defense Network is a firm that provides you with tax services for relief, advice, audits, and preparation. Learn what customers are saying about this service.
---
Zero accountability!

By Dan J.

,

Orange County, CA

,

Jul 23, 2020
Verified Reviewer

Length of Use: 6–12 months

Overall Experience:

I reached out to this company hoping they could get a better deal on back tax payments than I could get on my own. The sales people did their jobs very well and I signed up. But not only did the process take a full 4 months longer than they told me it would, it was also never resolved when and how they said it would be. Shortly after I received their first "Congratulations, Tax Issues Resolved!" letter, I began receiving tax levy letters from IRS again, giving me little or no time to comply with their demands. After going back to the "tax professional" they blamed everyone from the IRS to Santa Clause for their complete lack of follow up on the matter and had to start over completely. By the time the smoke had cleared their next "Congratulations, Tax Issues Resolved!" letter claimed that I would now be paying $115 per month more than they told me in their first settlement and that it would be debited from my account two weeks earlier in the month and there was nothing they could do about it. This completely screwed up everything I had planned based on what they told me the first time.

I was also told to make a payment manually because the automated payments wouldn't start for 30 days. Right after I made the $815 payment, IRS debited my account for another $815! Furthermore, I just received new correspondence from IRS stating the auto payments will happen on the 5th of each month, not mid-month as the idiots from Money Saver claimed. When I reached out to them one last time to try and find out what the real date was, the response was basically that I would just have to wait to see what happens next and they couldn't do anything!

These idiots never even attempted to apologize for anything, let alone try to make it right financially. I had paid them an exorbitant amount of money to help resolve my tax issues and basically got absolutely NOTHING for it. I could've easily done everything they ended up doing, which was NOTHING like what they said they were going to do. This company is an incompetent joke filled with people that don't care if their clients live or die. Don't go anywhere near them!

Pros and Cons:

No "pros" were specified in this review
Dishonest
No follow-up
Complete lack of accountability

Bottom Line: No, I would not recommend this to a friend

---

Lies and bad performance

By Vickey B.

,

Hamilton, MT

,

Jul 8, 2020
Verified Reviewer

Overall Experience:

I got involved with this company a little over a year ago. I was made promises by Dave that were lies. He took advantage of a grieving woman and I got caught up in his lies and promises. I was promised it would only take 60 days and now a year later and much complaining they finally finished. It has been a nightmare. My case was passed on to at least four other caseworkers. It initially sat on someone's desk for four months until I started seriously complaining. It was not solved to my satisfaction and I never really knew what was going on. I'm still responsible for my past taxes instead of making an offer and compromise to the IRS. And now I have a $500 a month payment to the state. This past year has been a nerve-wracking experience. I trusted them and they lied. Do not use this company.

Pros and Cons:

No "pros" were specified in this review
The con man they initially connected me to that took advantage of a grieving woman
Passing my case around because they didn't want to deal with my complaints
Unsatisfactory resolution that took a year to come up with

Bottom Line: No, I would not recommend this to a friend

---

Advertisement

---

Fraud and very bad customer service

Overall Experience:

Folks STAY AWAY from this company, they are a definite fraud. I have initiated a tax case with these people in September 9, 2019. First they tried to get me to obtain a loan of $6K to pay for their services upfront at an interest rate of 14 percent through one of their 3rd party vendors. I set up a payment plan instead. Well, $2K invested and 8 months later, these people have accomplished absolutely nothing, multiple analysts (Siedah Lake, Ryan Godwin, Tracy Montero) rotated in and out, calls and emails provided no substantive information from the day the case was intimated. After about 4 months in calls and emails were not returned at all, no way to check the status of your case online through their website. This will not be the last review I post. I will also set up a case with BBB, I will do everything in my power to take down this fraudulent company to ensure no one else gets ripped off.

Bottom Line: No, I would not recommend this to a friend

---

Scam

By Lauren K.

,

Largo, FL

,

Jan 8, 2020
Verified Reviewer

Overall Experience:

Their behavior is fraudulent. I canceled service almost four months ago and they have recently taken $810 from my checking account. They admitted to the error with a lousy excuse - but does not make up for bank overdraft fees. Terrible customer service, beware!

Bottom Line: No, I would not recommend this to a friend

---

Very unsatisfied

By Paulo R.

,

Florida

,

Oct 10, 2019
Verified Reviewer

Overall Experience:

They promised to stop collection by the IRS. Four months later it has not stopped until I got a new attorney.

I did not agree with their calculation of ability to pay. If I did, I would be paying the same amount as what the IRS was collecting.

I got a new attorney and the collection stopped right away and we agreed with the ability to pay calculation.

Bottom Line: No, I would not recommend this to a friend

---

DO NOT USE THEM

By Tim G.

,

California

,

Aug 6, 2019
Verified Reviewer

Overall Experience:

I was just handed another tax collection from the state that was supposedly taken care of according to the Tax Defense Network.

You cannot trust them, use a local company who has an office you can walk into.

Bottom Line: No, I would not recommend this to a friend

---

Simply not satisfied

By Lois R.

,

Texas

,

Jun 24, 2019
Verified Reviewer

Overall Experience:

This was our second year dealing with this company. The first we used them, it was ok even though we felt like their price was very expensive. They talked nice/friendly so I signed up another year. That was a mistake. I called several times to follow up on what was going on and asked for my case worker to return my call. She never did. When I call and complained, they would just switch me over to another caseworker that didn't return calls either.

My main problem is they sure suck the bank draft out on time but they don't have time for the customer. In my opinion, they have been extremely poor.

I asked my caseworker if she can email me something to follow it up with a phone call. She never did. I was told they would contact me on a certain day but they wouldn't.

I'm writing this review in the hope no one will have to go thru this. I don't feel that I got my money's worth. Something needs to be done about this company. The rating you see online is not what you get. I don't see how they can maintain good standing with BBB.

Whoever reads this review, please don't be fooled like I was. To me, they are a scam.

Bottom Line: No, I would not recommend this to a friend

---

Advertisement

---

Ripped off, BEWARE.

By Laura H.

,

Jacksonville, FL

,

May 6, 2019
Verified Reviewer

Overall Experience:

I called the Tax Defense and they promised me they could get my back taxes lower, which they did the opposite - they put me in deeper debt. They charged me $3,000, which they pretended to be concerned about my situation but it was all lies. Then they did my 2017 taxes which they didn't use all my deductions, they cost me to owe another $3,000 to add to my $10,000, so now I owe over $13,000. I'm no longer working as self-employed and I got a lien on my property, IRS took my refund of federal and state I could have paid IRS $147.00 a month instead of this long and would have been much better off.

Bottom Line: No, I would not recommend this to a friend

---

Scam artists

By Jodell F.

,

Minnesota

,

Mar 20, 2019
Verified Reviewer

Overall Experience:

They take advantage of people in need and are all attentive and helpful until they get your money. Then you have to beg for information and paperwork showing what they've done! Which is a big fat zip zero nada! They then argue and lie and try to blame you for lack of action. Don't bother, do your own work with the IRS.

Bottom Line: No, I would not recommend this to a friend

---

Horrible

By Sherri K.

,

Vermont

,

Mar 14, 2019
Verified Reviewer

Overall Experience:

This has been the longest process and worse than dealing with the IRS, we owe more now than when we started. We never get return calls weeks and months go by with no answers to our emails. This place is a joke, charged us over $3k and have done absolutely nothing for us yet. They ask us for the same information over and over, we do all the work, and get absolutely ZERO resolution. We now have two very large payments - one to the IRS and one to this worthless company. DO NOT USE THEM. Go to a real tax attorney, this company will do nothing for you.

Bottom Line: No, I would not recommend this to a friend

---

Do not use this company

By Carrie L.

,

Jonesborough, TN

,

Jan 21, 2019
Verified Reviewer

Overall Experience:

I paid Tax Defense Network $3000 to settle my tax debt. They did not help me reduce the debt I owed as they stated they would. So I ended up paying the full debt plus $3000. They were not efficient in completing my file. I had to stay on them to complete it. Essentially, I could have settled my tax debt myself. The IRS will work with you and help you. They guide you through the appropriate forms to file. Also, they are willing to help you resolve the debt.

Bottom Line: No, I would not recommend this to a friend

---

RIP OFF!

By Tammy C.

,

Seattle, WA

,

Dec 13, 2018
Verified Reviewer

Overall Experience:

Customer service is great while they are collecting your money each month. Once they have your money ($6500) they do nothing but tell you what you owe the IRS, and then that amount is incorrect, and they are ticked off at you for challenging them on it, then they don't contact you again and just leave you hanging. Total thieves! How do I sue? I got NOTHING!

Bottom Line: No, I would not recommend this to a friend

---

Advertisement

---

Tax

By Hala H.

,

Dallas, TX

,

Oct 18, 2018
Verified Reviewer

Overall Experience:

They are thieves, they took from me, three thousand dollars. I have a problem with my taxes and they promised me to solve it for me and for 11 months now they didn't do anything. And they took my money.

Bottom Line: No, I would not recommend this to a friend

---

Never again!

By Clay L.

,

Sacramento, CA

,

Aug 20, 2018
Verified Reviewer

Overall Experience:

I contacted Tax Defense Network because I owe the IRS 20k from a 2014-2015 audit. The person I spoke with asked me a series of questions then asked if they could get my tax bill down to 7k-8k, would I be interested in their services? They wanted a 3k fee. That sounded reasonable, and I went with them.

What did I get? They reviewed my taxes and told me we could fight it but it would cost more money in fees. They also said they could put me on a payment plan with the IRS for my original amount of 20k. I told them to let me think about that, and a couple of days later I received an email from one of their people saying they set me up with a payment plan and their work was finished. In short, I paid 3k for something I could have done myself in 30 minutes with the IRS.

I feel I was taken advantage of since their whole sales pitch to me was that they could get my bill knocked down to 7k-8k. Total rip-off and I will make sure I tell anyone that will listen to me about my experience with Tax Defense Network.

Bottom Line: No, I would not recommend this to a friend

---

I would never recommend Tax Defense Network

By Michael S.

,

Pennsylvania

,

Jul 31, 2018
Verified Reviewer

Overall Experience:

I was charged over $6,000 to set up a repayment plan with the IRS. Tax Defense Network took nearly a year to do so. I would call to find out why it was taking so long and would generally get a form email back (at least seven times). I requested their services again after I was hospitalized to modify the agreement and was told I would need to pay another $6,000. When I called their Gold Star Client Care helpline, I got a message to leave my name and someone would call me. I am still waiting. Tax Defense Network was a waste of my money.

Bottom Line: No, I would not recommend this to a friend

---

Overall Experience:

I had a significant issue with the value of what I paid for with this company. After a manager's review and a lengthy process, they provided a refund of the remaining balance, and I am satisfied with the outcome.

Bottom Line: No, I would not recommend this to a friend

Previous review
Mar 8, 2018

Not happy, do NOT recommend

I was quoted and billed $4700.00 for work that should not have been that expensive. As stated in another review, you don't actually get to talk to your tax attorney, just levels of assistants. I wish dearly I had not fallen prey to my own fears of the IRS and done more homework and avoided this company entirely.

Beware...they do not break down the fee they decide to charge you, so it is whatever they say it is with no accounting. I would never ever, ever, ever use this company again. When asking them a basic question about an amended return, they regurgitated a line about the Safe Harbor rule. I actually got better, detailed, applicable advise FROM the IRS legal department then this company.

They are not on your side, they are on the side of the big money. Use at your own risk.

(

read more

read less

...)

---