Taxbot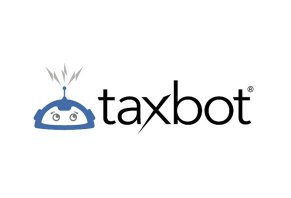 Summary
Taxbot provides mileage tracking, expense tracking, in-depth reports and income tracking, a suite of tools that is uncommon for popular mileage trackers but invaluable for business owners.
Taxbot Review: Is It the Right Mileage Tracker for You?
Taxbot is an app that combines a mileage tracker and expense tracker to serve as the go-to app for those who need to track business-related expenses, as well as an income tracker.
What makes the app an interesting choice in the mileage tracking industry is that it's more comprehensive than some of the competing apps we've reviewed.
The company's founder is Jake Randall, who served as the company's CEO at the time of publishing. Randall graduated from the University of Utah with a degree in finance. His resume includes various jobs at which he worked in development and personal finance.
In this review, we'll analyze how this app works, talk about its pricing, give you an overview of the reviews it's getting from iOS and Android users, then compare it to similar apps we've reviewed.
How Taxbot Works
As we mentioned in our introduction, Taxbot has three main functions: tracking your mileage, tracking your business expenses and tracking your business income.
If you're a rideshare or delivery driver, these three functionalities can be a huge help, especially when you're racking up expenses and income that may not be trackable through the apps you use for your driving-based jobs.
Now, before you actually take any trips or upload any business expenses, Taxbot will ask you if you want to connect to the following things:
Bank accounts from which you make business purchases
Your calendar (for business appointments)
Your email (for business receipts)
The app will track your business spending and match it with business receipts you upload via taking a photo of them. Also, the app will check your email for any receipts, which is why it benefits you to operate separate business email and bank accounts, too.
Now, once you've connected the accounts you feel are necessary to your expense tracking, you can set up your mileage tracking either by turning tracking on and off manually or have Taxbot automatically track your miles by running in the background at all times.
Like other popular mileage trackers—Everlance and Simple, for example—this app will track your driving and then, once your trip is over, it gathers data for the trip and saves it to the app.
You can then go into your trips and swipe each trip to the left (personal) or to the right (business). This is especially important if you're doing automatic mileage tracking, as the phone won't know if you're taking a personal or business trip.
After you swipe the trip, you have the option of pairing your business trip with calendar events that correspond to the day of the trip.
In addition to tracking miles, you can upload photos of receipts of business expenses. You have more than 50 different categories to which you can assign the various business expenses.
The app will add up the deductions you get from mileage and expenses and provide a running total of your deductions at the top of your app's home screen.
Another feature the app offers is the ability to generate reports that detail all of your business expenses. This is a key feature most mileage trackers have because it allows you to send your tax pro an IRS-compliant record of your deductions. So, if the IRS wants to see a record of your mileage deductions, instead of just giving them a total number of miles you drove, your report will detail every single trip you took.
What's interesting about Taxbot's reports is that you have multiple types of reports you can download. When you get your report email from Taxbot, they give you the ability to download an audit-compliant profit/loss sheet that takes into account your expenses and income, an expense spreadsheet, your receipt images and a spreadsheet of all your trips.
You also have a one-click option for downloading all the reports at once.
In our opinion, this type of reporting and the versatile expense tracking you get makes this a more extensive accounting tool than a mileage tracker like TripLog.
Taxbot Tutorials
One feature we think is very helpful in this app is its tutorial section, in which it has 15 different in-app video tutorials to help you understand how to use and maximize each function within the app. Some of the tutorial topics include:
Smartmatched expenses
Adding a bank
Keeping track of your mileage
Adding a manual expense
The videos include a voiceover along with footage of the app screen to help you understand what to tap and how to enter information.
The Cost of Using Taxbot
A monthly subscription to Taxbot costs $9.99, whereas buying an annual subscription is $99.99. We did not find any extra expenses or add-ons side form the monthly and annual fees.
As we'll point out in the comparison section, the app's fees are considerably higher than the competition.
Customer Reviews of the iOS and Android Taxbot Apps
To get a sense of the daily user experience, we went to the Google Play and iTunes stores to analyze reviews app users left.
Taxbot gets an average of 4.1 stars from more than 1,100 reviews in the Google Play store at the time of publishing. Recent reviews of the app were split between positive and negative reviews. A couple of customers complained that they were having a hard time accessing the app after they paid for an annual subscription.
The positive reviews were interesting, in that one person gave the app five stars and said "saves so much time" and the other person who gave the app five stars has been using it for three years despite a recent syncing issue. Syncing is a key feature if you're connecting your calendar, email and bank accounts. However, even though there were issues, the user still gave the app the highest rating.
In the iTunes store, Taxbot received an average of 4.7 stars from more than 4,800 reviews. Recent reviews for the app were positive.
In our opinion, we believe that a simple comparison between the iOS and Android apps reveals that iOS users will most likely have a better experience, as users rated it more than a half a star higher than Android users.
And, as we'll mention in the next section, the app's Android scores are the lowest among leading mileage-tracking apps.
Comparing Taxbot to Other Mileage Trackers
We've done a good bit of research about mileage tracking apps and have found that TripLog, MileIQ, Everlance, and SherpaShare are four of the most popular apps in this category. Therefore, we decided to compare them to Taxbot:
| | Taxbot | TripLog | MileIQ | Everlance | SherpaShare |
| --- | --- | --- | --- | --- | --- |
| Rides with Free Version | No limit | Unlimited | 40 | 30 | No free version |
| Monthly/ Yearly Cost of Paid Version | $9.99/ $99.99 | $2/ $20 or $4/ $40 | $5.99/ $59.99 | $8/ $60 | $5.99/ $59.99; Premium is $10/$120 |
| Manual Tracking | Yes | Yes | No | Yes | Yes |
| iTunes Average Rating | 4.7 | 4.4 | 4.5 | 4.9 | 4.3 |
| Google Play Average Rating | 4.1 | 4.5 | 4.5 | 4.8 | 4.5 |
What we notice right away is that Taxbot's annual fee is the highest among all trackers, save for SherpaShare's premium option. Keep in mind, though, that SherpaShare's Premium membership is designed for rideshare drivers, so many of their tools are focused on Uber and Lyft employees.
Also, it's important to point out that the app gets the second-best average rating among all five apps in the iTunes store but its Google Play score is nearly half a star lower than the competition.
Basically, Taxbot is charging you more per month because it serves as a comprehensive expense and income tracker, whereas none of the other apps listed in the table provide the full-scale approach to expenses and income.
The Final Word: Pros and Cons of Taxbot
Based on our analysis of this app, we believe there are some clear pros and cons depending on what you're looking for in a mileage and expense tracker.
First, we think this app is an excellent tool for providing a consistent daily expense tracker that includes your mileage and all your business receipts. If you're someone who has a hard time keeping all your expenses tied together and cohesive, we believe this app can help.
Also, we believe this is a great app if you want to get an overall sense of your business' profit and loss, as the simple addition of an income tracker not only can help you keep track of tips and other income, but it helps you see how much money you're making each week.
Now, the app's price could be a deal breaker if you're on a budget and need a cheap mileage tracker to keep records of how much you're driving. If that's you, then you'll want to try TripLog or Simple, a free mileage tracker.
If you want to study up a bit more before making your decision, read through our guide to the best mileage trackers of 2019. We provide an in-depth comparison of the four other mileage trackers we listed in the comparison chart.
Customer Reviews