The Zebra Reviews
Claimed This company has claimed this profile, is getting alerted on any new customer reviews entering this page, and may engage in dialogue with its customers to address their matters.

Companies cannot pay money or provide goods in order to remove or alter customer reviews.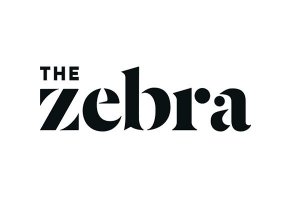 The Zebra is a service that allows you to compare auto, home, and life insurance rates from many carriers. Learn whether or not customers are pleased with the service.
---
Very impressed with how quick The Zebra was able to get a quote from numerous insurance companies you have to pick from

Length of Use: Less than 3 months

Overall Experience:

Was first put in touch with Scarlet to help us with our insurance needs. Then was put in touch with Dominique since I was having trouble with my computer to sign forms. Both Scarlet and Dominique were so patient trying to help me through my trying times with computer issues. They deserve medals for their going the second mile with us. Appreciate them very much!

Pros and Cons:

Quick response
Very patient and helpful
Didn't have to call a number of companies ourselves
No "cons" were specified in this review

Bottom Line: Yes, I would recommend this to a friend

---

Awesome

By Ashley E.

,

Hemet, CA

,

Sep 23, 2020
Verified Reviewer

Length of Use: Less than 3 months

Overall Experience:

Got us a great rate with a low down and very quick. Representative was very friendly as well. Will def recommend and use again if need be.

Pros and Cons:

Quick
Cheapest rate
Easy
No "cons" were specified in this review

Bottom Line: Yes, I would recommend this to a friend

---

Advertisement

---

Lowered my insurance

By Lidia M.

,

Phoenix, AZ

,

Sep 23, 2020
Verified Reviewer

Overall Experience:

I talked to the lady and she talked to me and we talked about insurance and she lowered my insurance about $50. It is great. The Zebra, thank you.

Pros and Cons:

Friendly
Save
Nice
No "cons" were specified in this review

Bottom Line: Yes, I would recommend this to a friend

---

My agent was amazing!

By Valentina E.

,

Sugar Hill, GA

,

Sep 17, 2020
Verified Reviewer

Length of Use: 6–12 months

Overall Experience:

She was so helpful and got me the best deal I could find! She made sure that she fulfilled all my needs for calling and made sure there was nothing else she could help me with. If she sees this, thank you!

Pros and Cons:

Very helpful
Courteous and patient
Used good manners
No "cons" were specified in this review

Bottom Line: Yes, I would recommend this to a friend

---

Chris was very good, he also had a pretty good attitude and was very kind and patient.

By Janet F.

,

DeSoto, TX

,

Sep 15, 2020
Verified Reviewer

Length of Use: Less than 3 months

Overall Experience:

My experience was very nice and I appreciate the kindness that was given to me. I would recommend friends and family to y'all, keep up the good work and say kind things to everyone.

Pros and Cons:

Fast
Nice
Able and ready
No "cons" were specified in this review

Bottom Line: Yes, I would recommend this to a friend

---

Happy

By Tristan A.

,

Pennsylvania

,

Sep 10, 2020
Verified Reviewer

Length of Use: Less than 3 months

Overall Experience:

Agent helped me get service. I would recommend to others. Will be a repeat customer. Compare quotes fast and easy. Got a good discount as well. Whoever uses The Zebra would be pleased with the service offered. Online or over the phone.

Pros and Cons:

Fast
Useful
Polite
No "cons" were specified in this review

Bottom Line: Yes, I would recommend this to a friend

---

Extremely satisfied customer

By Victor A.

,

Santa Fe, TX

,

Sep 10, 2020
Verified Reviewer

Length of Use: Less than 3 months

Overall Experience:

The young lady who helped me was very nice and courteous.

And she was able to get me the SAME insurance I had from Elephant for half the price and Elephant was cheaper than I was able to find until I tried The Zebra.

Pros and Cons:

Courteous service
Quick service
She laughed at my jokes
I wasn't aware of The Zebra services

Bottom Line: Yes, I would recommend this to a friend

---

Advertisement

---

Easiest to work with

By Kelly J.

,

Oklahoma City, OK

,

Sep 9, 2020
Verified Reviewer

Length of Use: Less than 3 months

Overall Experience:

Very easy to work with. Had insurance on the same day in about 30 minutes. Did not receive 100's of unwanted calls. Was provided a phone number and a reference number for the quote. Highly recommend to anyone wanting to save money on their insurance needs.

Pros and Cons:

Had insurance same day in less than 30 minutes
Very easy to work with
Highly recommend for saving money on vehicle insurance
My experience was very smooth, I had no issues or dislikes

Bottom Line: Yes, I would recommend this to a friend

---

Excellent

By Dena H.

,

Pueblo, CO

,

Sep 9, 2020
Verified Reviewer

Length of Use: Less than 3 months

Overall Experience:

When my other company kept raising my rates each year (I had no claims or tickets) I decided to try The Zebra to see if they could do better. They did much better and cut my rates by almost 2/3.

Pros and Cons:

Price
No BS
Great rep
No "cons" were specified in this review

Bottom Line: Yes, I would recommend this to a friend

---

Very reasonable price

By Violet A.

,

Windermere, FL

,

Sep 8, 2020
Verified Reviewer

Length of Use: 6–12 months

Overall Experience:

This is the second time I used The Zebra to find quotes and it has been very helpful. It was the first time I bought a car in the USA last January and I was at a loss, intimidated by the very high quotes I was finding by myself, and then I found The Zebra. The results were very satisfying and I chose insurance there. I have had it for 7 months when the quote went up so I turned to The Zebra again. I found another one that fits my budget and I am very grateful I did it this way again.

Pros and Cons:

Many choices
Faster to get to the point
Easy to talk to a representative without much hassle
No "cons" were specified in this review

Bottom Line: Yes, I would recommend this to a friend

---

Efficient

By Jacqueline K.

,

Oklahoma City, OK

,

Sep 5, 2020
Verified Reviewer

Length of Use: Less than 3 months

Overall Experience:

I had a policy with The General and was paying twice as much as the policy I ended up getting through The Zebra. Very impressive! Glad I changed to The Zebra.

Pros and Cons:

Efficient
Courteous
Professional
No "cons" were specified in this review

Bottom Line: Yes, I would recommend this to a friend

---

Love the fast, efficient time of quote with my trusting agent Betty

By Sarah F.

,

Surprise, AZ

,

Sep 4, 2020
Verified Reviewer

Length of Use: Less than 3 months

Overall Experience:

Love the fast and quick quote, and it was reasonably priced versus all the others! Thank you Betty. Very detail-oriented and super friendly, would recommend for anyone who wants to feel welcomed and empathetic for a super quick quote, guaranteed coverage, and no regret at all. Super fantastic and wow experience!

Pros and Cons:

Quick
Within my budget
Awesome customer service and made me feel secure with my decision
No "cons" were specified in this review

Bottom Line: Yes, I would recommend this to a friend

---

Advertisement

---

Thanks, Zebra!

By Skylar C.

,

Thibodaux, LA

,

Sep 3, 2020
Verified Reviewer

Length of Use: Less than 3 months

Overall Experience:

Everyone I've dealt with at The Zebra has been very helpful and pleasant to talk to. They did their best to find the insurance I needed and saved me money!

Thanks!

Pros and Cons:

Great service
Willingness to help and find the best deal
Saved me money
Wait times were a little long - 20 min hold

Bottom Line: Yes, I would recommend this to a friend

---

Awesome experience!

By James S.

,

Atlanta, GA

,

Sep 3, 2020
Verified Reviewer

Length of Use: Less than 3 months

Overall Experience:

Amazing! The representative that helped me, Beni R., was extremely kind, knowledgeable, and very helpful. I was able to get everything I wanted and more with the insurance company. Thank you guys!

Pros and Cons:

My customer service representative
The knowledge of the process
The willingness to help
No "cons" were specified in this review

Bottom Line: Yes, I would recommend this to a friend

---

Fantastic service

By Robert R.

,

Pasadena, CA

,

Sep 3, 2020
Verified Reviewer

Length of Use: 6–12 months

Overall Experience:

As soon as my call connected with Juanita, she did everything in her power to make this as pleasant of an experience as possible. Buying insurance can be boring/stressful but Juanita made sure the entire process was enjoyable.

Pros and Cons:

Great price, I'm saving money and that's what I'm here for
Enjoyable interaction
Quick and painless process
I'm still getting quote emails from other agencies

Bottom Line: Yes, I would recommend this to a friend

---

Great work from home

By Nolan T.

,

Bonneau, SC

,

Sep 3, 2020
Verified Reviewer

Length of Use: Less than 3 months

Overall Experience:

The Zebra rep was knowledgeable and informative with a wonderful demeanor and courteous affability.

She answered all my questions promptly and helped me work through my decision to find the best policy for me.

Pros and Cons:

The promptness
The demeanor of the agent
The knowledgeable staff
No "cons" were specified in this review

Bottom Line: Yes, I would recommend this to a friend

---

Awesome

By Timothy G.

,

Indianapolis, IN

,

Sep 2, 2020
Verified Reviewer

Length of Use: Less than 3 months

Overall Experience:

The agent that assisted me was awesome, he found me a ton of options that saved me money and got me insured! I'm extremely glad that I found this service!

Pros and Cons:

Helpful
Easy to talk to
Saved me money
No "cons" were specified in this review

Bottom Line: Yes, I would recommend this to a friend

---

Advertisement

---

Switching car insurance

By Shiloh B.

,

Portland, OR

,

Sep 2, 2020
Verified Reviewer

Length of Use: 6–12 months

Overall Experience:

My agent was super helpful and understanding. I really appreciate the time she took to care for my needs. She was friendly and a cool person overall.

Pros and Cons:

Finding lowest price
Friendly
Convincing
No "cons" were specified in this review

Bottom Line: Yes, I would recommend this to a friend

---

Five star!

By Shauna L.

,

Florida

,

Sep 1, 2020
Verified Reviewer

Length of Use: Less than 3 months

Overall Experience:

Super fast and easy. Twenty minutes tops and I was switched to a new car insurance company that saved me a lot of money. Thank you The Zebra!

Pros and Cons:

Fast
Easy
No "cons" were specified in this review

Bottom Line: Yes, I would recommend this to a friend

---

All the thumbs up

By Jessica Z.

,

Tampa, FL

,

Sep 1, 2020
Verified Reviewer

Overall Experience:

Great experience, completed the online questionnaire, called on rates the next day, they ran our info and confirmed the lowest rates. Saved more than half on our monthly premium.

Pros and Cons:

Convenience
Efficiency
Money savings
No "cons" were specified in this review

Bottom Line: Yes, I would recommend this to a friend

---

Excellent process with no spam

By Martin L.

,

Austin, TX

,

Sep 1, 2020
Verified Reviewer

Length of Use: Less than 3 months

Overall Experience:

An effective model for finding a better product. People were generally very helpful. Successfully identified a new auto insurance provider but did not identify a better home insurance option despite initially identifying a significantly cheaper product.

Pros and Cons:

Ease of use of app as a starting point
Ability to identify that there is a better solution before I need to engage directly
The fact you don't just send my data to twenty companies and have me get harassed on an hourly basis
I felt the home insurance options were strangely treated.
The app did not correctly identify the company I ended up using as it turned out not to be the cheapest
Did not easily seem to be able to pick up an earlier quote

Bottom Line: Yes, I would recommend this to a friend

---

World class service!

By Lauren P.

,

Hot Springs, AR

,

Aug 27, 2020
Verified Reviewer

Length of Use: Less than 3 months

Overall Experience:

From the moment the representative answered the phone, I knew I was dealing with a professional. He quoted me a few prices and gave me a really affordable deal, and then he put me on hold and two minutes later, found me a REALLY great deal! The cheapest I've ever been quoted. Thank you The Zebra!

Pros and Cons:

Friendly
Communication
Persistent
No print out insurance card

Bottom Line: Yes, I would recommend this to a friend

---

Advertisement

---

Great company

By Erika T.

,

Morrow, GA

,

Aug 25, 2020
Verified Reviewer

Length of Use: Less than 3 months

Overall Experience:

The company is as good as the local insurance agencies that offer insurance from different companies. I had the same experience that I have had when I have gone to those insurance buildings and The Zebra offered that experience online. I was able to do business professionally with the company from the comfort of my own home.

Pros and Cons:

Polite customer service
Understanding representative
Old fashioned kindness and professionalism
No "cons" were specified in this review

Bottom Line: Yes, I would recommend this to a friend

---

Excellent

By Megan M.

,

Jackson, AL

,

Aug 25, 2020
Verified Reviewer

Length of Use: Less than 3 months

Overall Experience:

I had a great experience with The Zebra! After shopping around all day for auto insurance, Brittany at The Zebra made my experience so easy. She was beyond helpful! I highly recommend The Zebra.

Pros and Cons:

Great customer service
The "extras" that came with my policy
Fast and easy
No "cons" were specified in this review

Bottom Line: Yes, I would recommend this to a friend

---

Best company for insurance EVER!

By Aisha K.

,

Midwest City, OK

,

Aug 22, 2020
Verified Reviewer

Overall Experience:

The Zebra gave me great quotes and just when I thought it couldn't get better, my agent was able to provide me an even lower quote and now I am paying HALF every month of what I was paying with my previous insurance. For full coverage! I couldn't believe it. You have to try The Zebra!

Pros and Cons:

Fast quotes
Not too many pages to go through when putting your info in
Best rates
No "cons" were specified in this review

Bottom Line: Yes, I would recommend this to a friend

---

Very helpful

By Latwan G.

,

Philadelphia, PA

,

Aug 22, 2020
Verified Reviewer

Length of Use: Less than 3 months

Overall Experience:

I was trying to get out of a high policy and Rebecca was more than helpful. She helped compare rates, asked for what I wanted, and guided me through the whole process. Ended up saving close to $200.

Pros and Cons:

Professional
Understanding
Support
No "cons" were specified in this review

Bottom Line: Yes, I would recommend this to a friend

---

Best ever had

By Gary F.

,

Greenville, SC

,

Aug 21, 2020
Verified Reviewer

Overall Experience:

I would like to thank the gentleman that helped me. He was the best representative I have ever had. His knowledge and know about how to get through the process were impeccable! He saved me $80 on my insurance and I'm truly thankful. I would recommend him to be a trainer for your program.

Pros and Cons:

Knowledge
Friendly
Saved me a good amount of money
No "cons" were specified in this review

Bottom Line: Yes, I would recommend this to a friend

---