Toco Auto Warranty Reviews
Claimed This company has claimed this profile, is getting alerted on any new customer reviews entering this page, and may engage in dialogue with its customers to address their matters.

Companies cannot pay money or provide goods in order to remove or alter customer reviews.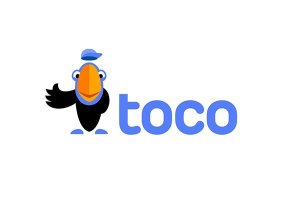 Toco Auto Warranty offers vehicle service contracts that are intended to help protect you against unexpected auto repair bills when your car breaks down. Learn what customers are saying.
---
Toco Auto Warranty takes care of no car problems

By G N.

,

Memphis, TN

,

Jul 13, 2020
Verified Reviewer

Overall Experience:

I had my contract with them for almost 2 years before using it. I paid over $64 a month. Three times I took my car in for service and they covered nothing. A contract is useless if you keep paying and you can't get them to cover everything. This is a "SORRY" company. They are taking your money and you can't get it back! I left as a very unhappy customer.

Pros and Cons:

No "pros" were specified in this review
They never do anything

Bottom Line: No, I would not recommend this to a friend

Jul 14, 2020

Toco stands behind their promise to cover what is agreed upon and would like to help. You do not appear in Toco's database using the credentials shown on this platform, so Toco will send you a direct message for more details. Toco's goal is to help.

---

Cancellation of policy

By Diana J.

,

Muskogee, OK

,

Jan 7, 2020
Verified Reviewer

Overall Experience:

Terrible experience. I called 3 times to cancel and was transferred to the "cancellation department" and no one got on the line. The excuse I got was they were short-handed and backed up and someone will call you back. Then on 1/2/20, I got an email stated the amount that will be debit out of my account. I had to call the bank, shut down my card that they had on file, call my other bills and let them know and wait for another card. How do they expect me to trust the fact that my car will be serviced right when they cannot even be staffed enough to handle a cancellation? They are quick to take your money but do not want to give you proper respect. I will not call them again and I have reported them to the Consumers Affairs, BBB, and also Attorney General for my state.

Bottom Line: No, I would not recommend this to a friend

Jan 8, 2020

Toco is sorry to hear that your experience could have been better and will investigate the situation if you would be so kind as to share your contract number. Toco has no interest in forcing someone to stay enrolled if they do not want to be. Respect is a core value at Toco and trust is key.

---

Advertisement

---

Total liars

By Wardell M.

,

Chicago, IL

,

Nov 19, 2019
Verified Reviewer

Overall Experience:

Believed Toco was for real only to discover that the whole thing was a huge scam. Had issues and called TO report issues and ask where to take the vehicle. That's when I discovered there were discrepancies in what I was told and what they allegedly stated I was told. The real deal is that the real repair shops won't be able to complete any work for they go to the position of "they are overcharging them, therefore, take what you can get from Toco". Not only this, they have your vehicle torn down, diagnosed, and Toco IS IN NO HURRY to validate claims. Was so angry I canceled immediately and Toco had the nerve 1.5 months later to ask me for payment. My out of pocket costs were $ 800.00. If it sounds too good to be true, it was.

Bottom Line: No, I would not recommend this to a friend

Nov 19, 2019

Mr. Mikell, Toco stands behind the product that we sell and our Core Values of Honesty and Transparency. Toco contracts cover listed parts (per the terms of the agreement), and covers posted labor rates and reasonable parts cost (New or Like-kind and QUALITY), regardless of where the vehicle is taken for repairs. Toco is interested in finding a resolution to the issue you described, pending your willingness. While Toco does not judge claims, Toco is committed to helping.

---

Horrible experience

By Enrique V.

,

Texas

,

Oct 24, 2019
Verified Reviewer

Overall Experience:

They denied the claim after having me wait for a response for 8 weeks! They based the denial on the personal opinion of the adjuster. My engine broke down, they said it was too much to pay for, so they passed the claim to their supervising dept which then took 5 weeks to deny. I can't get the reason in writing; they claim I have to go through extra depts and steps. Shady from the beginning. Now I'm out almost $1000 in payments to them. People save your money! Their customer service reps are polite, but their claims reps are rude and out to deny claims right from the beginning!

Bottom Line: No, I would not recommend this to a friend

Oct 25, 2019

Enrique, Toco is sorry to hear about your claims experience. Toco does not approve or deny claims, the claims administrator does.

Toco reviewed the initial sales call to find that the contract was sold based on the terms and conditions therein.

---

Bad customer service

By Brandi B.

,

Ohio

,

Jul 19, 2019
Verified Reviewer

Overall Experience:

This company continued to charge me even after my contract was expired. I requested a refund as they told me to show proof of my milage. I requested 3 of the payments back but was told I was lucky to get 1 as I had 2 many repairs to my vehicle. They replaced a radio and tire rod but it was covered under warranty, they approved the claims for both repairs over 1 year ago. The rep proceeds to tell me I made $1400 worth of payments but hade $2300 worth of work done on my vehicle. What type of warranty is this? I paid my deductibles as well as my monthly payments but they tell me I owe them.

Bottom Line: No, I would not recommend this to a friend

Jul 19, 2019

It is great that Toco was there to assist with the repair cost of $2,300, no one wants to have a vehicle breakdown and get hit with those types of charges! Toco is sorry to hear that your experience was one-star after receiving the help that was promised.

If you have questions about your account or would like a breakdown of the agreement, feel free to let Toco know.

---

Handling my claim

By Thomas R.

,

Florida

,

Jun 4, 2019
Verified Reviewer

Overall Experience:

My 2007 Chevy Impala had an overheating problem. And the team of people handling my car was very very professional and walked us through every step. Ivan, the person we spoke to, is the best. I just want to say thank you. And I will start recommending my friends and family to Toco.

Thank you.

Bottom Line: Yes, I would recommend this to a friend

Jun 5, 2019

Thank you for taking the time to review Toco. Our goal is to create memorable customer experiences and ensure customer success. Your review helps us know that we are on track. Thanks again!

---

Canceled warranty

By Debra C.

,

North Carolina

,

May 15, 2019
Verified Reviewer

Overall Experience:

When I first purchased this warranty I was told I could cancel at any time, less the fee for cancellation, but I was told I couldn't get any of my money back after I called to cancel. I would say to anyone that wants an honest auto warranty to not purchase Toco. They will rip you off without justification, and will not refund your money.

Bottom Line: No, I would not recommend this to a friend

May 15, 2019

Hi Debra, Toco sells plans with month-to-month financing. When you pay for a month, you get a month of coverage. When you stop paying, (cancel), then the coverage starts. Toco never charges for months in advance like others in the industry. Had you paid the whole contract, then Toco would pro-rate a refund, but you did not pay the entire contract price, rather had month-to-month payments. When you cancel (which you can do anytime), there is no refund because you are only paying for the contract during months that you have coverage. Simple and easy.

Toco is honest, and not looking to rip-off anyone. Toco offers simple, easy payment plans and contracts. Let Toco know if there is anything that can be done for further clarification.

---

Advertisement

---

Asked about my warranty

By Vanessa D.

,

Miami Gardens, FL

,

Apr 22, 2019
Verified Reviewer

Overall Experience:

Mr. Aaron was very polite and he answered all my questions that I asked him. Mr. Aaron was helpful at directing me to the department that I needed to contact. Also, he provided me with information that I did not know about if I recommend a friend or family member and how to file a claim if I need too in the future. At the end of our conversation, I was very satisfied.

Bottom Line: Yes, I would recommend this to a friend

May 15, 2019

Thank you for reviewing Toco and the service of the agents who dedicate themselves to customer success. Your business, review, and your loyalty are all appreciated.

---

Great coverage

By Gerald Y.

,

Florida

,

Mar 7, 2019
Verified Reviewer

Overall Experience:

Enrollment was easy. Previous experience with Toco nothing but excellent! $100 deductible covers all major repairs. Affordable monthly rates keep you covered. Roadside assistance and rental coverage are a big plus. Customer service representative, Jay, was outstanding!

Bottom Line: Yes, I would recommend this to a friend

Apr 3, 2019

Thank you for sharing your experience! Toco strives to make every interaction a great one. Simple. Affordable. Stress-free.

---

Rip off company

By Robert R.

,

Tennessee

,

Feb 20, 2019
Verified Reviewer

Overall Experience:

Rip off company. I signed up for an extended warranty on my personal pick up truck and was approved and made my monthly payments. Since I work for a corporation I put their name on the back of my truck, and my truck came with a ladder rack when I purchased it. When my vehicle broke down, the adjuster went out and took pictures of the breakdown and also took pictures of my ladder rack and the name on my truck, and then they turned around and said my vehicle was not covered because it was being used as a commercial vehicle. The vehicle is personally registered to me and I work for a corporation, just because I advertise their name on my vehicle does not mean it's a commercial vehicle. This company is a rip off company and I would not recommend them to anyone.

Bottom Line: No, I would not recommend this to a friend

Mar 20, 2019

Toco is committed to customer success. Toco relies on the customer's account of the facts at the time of enrollment (performed online or over the phone without a vehicle inspection). Toco asks every customer about vehicle usage in order to determine if the contract is a proper fit for the car. In this case, the investigation of this vehicle showed multiple signs of commercial usage in addition to those being described above.

Toco is committed to setting customers up for success with an easy, affordable product.

---

Outstanding

By David G.

,

Lincolnton, NC

,

Feb 14, 2019
Verified Reviewer

Overall Experience:

I have been a customer of Toco now for over two years. Used their services four times now and have zero complaints. Superior service every time. Can't say enough praises for these folks. They do a bang up job, and their customer service staff is always cheerful and goes the extra mile for you.

Bottom Line: Yes, I would recommend this to a friend

Feb 15, 2019

David, thank you so much for leaving a review and for your patronage. Toco strives to create this same experience for all customers and it is nice to hear that Toco's efforts are helping. Toco appreciates you. Toco hopes that your car never gives you problems, but if it does, Toco is here for you. Thanks again.

---

The excellent service

By Lorraine H.

,

Bronx, NY

,

Jan 15, 2019
Verified Reviewer

Overall Experience:

I have a warranty on my vehicle from Toco and the manual states the items which are not covered. I took my vehicle to the dealer for repairs and unfortunately they were not under the warranty. Toco did not want to leave me stranded but instead gave me money to help to pay for the services which are not covered under the warranty. I am so grateful and happy because I don't know of any warranty company that cares about the needs of their customers. Other companies would say sorry, you are on your own and that's it. They are very lenient, empathetic, resourceful, respectful, and professional.

Bottom Line: Yes, I would recommend this to a friend

Jan 15, 2019

Hi Lorraine,

Thank you for taking the time to leave Toco a positive review. Toco really strives to provide a positive customer experience. When things go wrong, it may not be Toco's fault, but it becomes Toco's problem. It is great to know that you were taken care of and that your experience was a positive one. Your business is appreciated as is the time that you took to review the services! Thank you.

---

Advertisement

---

Actually, very happy with this company

By Matthew M.

,

Ohio

,

Jan 12, 2019
Verified Reviewer

Overall Experience:

My name's Matt. My 2014 Nissan Sentra's transmission gave out at 77,000 miles. Kept up with all oil changes and fancy stuff like that. Luckily, I had purchased Toco's yellow plan. They paid for a $3,500-$4,000 transmission replacement. I think I paid around $2,000 for the plan as a whole. So, I'm already up. Very happy camper.

Bottom Line: Yes, I would recommend this to a friend

Jan 14, 2019

Hi Matthew,

Thank you for taking the time to leave Toco a review. With most things in life, it's more common to send feedback when things go wrong vs. when they go right, so Toco appreciates the time you took out of your day to leave positive feedback. It is unfortunate that you had an issue like this, transmissions are not small repairs! Hopefully (for all parties) you do not run into any more issues.

Thanks again for taking the time to leave a positive review. It's great to hear that your experience was a good one!

---

Two weeks, one inspector, and still no progress towards approval

By Chad D.

,

Oklahoma City, OK

,

Dec 17, 2018
Verified Reviewer

Overall Experience:

Toco is the slowest company I have ever dealt with. Their customer service reps are unknowledgeable about their own policies, clearly hate their jobs, and become annoyed just by answering the phone.

Too is fast and friendly to sign you up, but trying to make a claim is clearly a different department filled with despair.

My truck has been in the shop for two weeks needing a timing chain replaced. One rep says no, the manager says yes, the inspector comes out, and now they're saying they're waiting for photos.

This company is awful and a money black hole.

Avoid losing your money to a company that refuses to deliver on their policies.

Bottom Line: No, I would not recommend this to a friend

Dec 19, 2018

Hi Chad, we want to look into your situation and help. Toco does not administer the claims process, rather we sell the contracts. However, we are more than happy to intervene and see if we can get your situation resolved. Please call and ask for a manager so we can help. Unfortunately, this platform does not share your contact information or we would reach out to you proactively.

---

Failure to honor claim

By Herb B.

,

Temple Hills, TN

,

Aug 31, 2018
Verified Reviewer

Overall Experience:

Yesterday, I went to Ourisman Chevrolet for service on my 2010 Chevrolet Impala. I took my vehicle for service because I failed my states' emission test. My car was diagnosed with a large and small leak from the engine, issues with the accentuator (clicking sound), thermostat needs replacing (car states engine hot, turn off AC) and some other car related issues. The service department attempted to file a claim for authorization of service on the above issues, however, my claim for service was DENIED.

I contacted the claims department and was advised by one of their agents that the claim was denied because these parts needed to fix the issues were not covered. So I was not able to address the issues on my car. I was also told that I was responsible for paying the $172 for the diagnostic test because the claim was denied.

My concern with the Blue Plan or with this extended warranty is that you are not told that if you take your car in for service and your claim is denied you are responsible for coverage of the diagnostic test. I was concerned that if my vehicle breaks down due to circumstance beyond my control, will I be able to utilize this plan for service of my vehicle. Additionally, I feel the covered parts listed in this warranty is too general and not specific enough, thus leading the consumer to take a risk in getting the service that one pays for!

Bottom Line: No, I would not recommend this to a friend

Nov 26, 2018

Hi Herb,

We certainly strive to make sure that we accurately describe the coverage, limits, and maintenance requirements on each call. Unfortunately, the contract does not cover diagnostics costs on non-covered components, like you pointed out. Had it been covered, it would have been added into the total cost and paid for by the contract (minus the deductible). If we did cover those, there would be nothing keeping someone from taking the car in multiple times a month for each small noise they here and it would continually add up. Those costs would drive up the cost of the service contract, and no one would be able to afford them, defeating the point.

Again, we are sorry that you ran into this and we hope that we can be of service down the road.

-Toco

---

A total lie and scam company

By Archie B.

,

Four Oaks, NC

,

Jul 20, 2018
Verified Reviewer

Overall Experience:

The timing chain went out on my 2004 4x4 Ford truck and according to the policy it is covered. The rep came out, said the truck was clean as he has ever seen and recommended a new motor. It was shut down by the company because the truck has dual exhaust and larger tires than from the factory. I was told I "didn't know how to follow the rules" and modified the truck. Because of the age of the truck I had to send pictures of the truck that showed the tires and dual exhaust already modified before the policy was approved. They never intended to approve any repairs. This company lied to me in the beginning to get my money and scammed me. Do not believe anything they say!

Bottom Line: No, I would not recommend this to a friend

Nov 26, 2018

Archie,

Unfortunately, the contract does not cover repairs on modified vehicles. We make sure to ask on each enrollment if the vehicle has been modified or has oversized tires, as they can affect the true speedometer reading and add additional stress on components. We see that a full refund was offered, pending verifiable documents. If you still want to pursue that, we would be happy to help. Feel free to give us a call.

-Toco.

---

Bogus coverage

By Ira S.

,

Henderson, NV

,

Jun 3, 2018
Verified Reviewer

Overall Experience:

About a year after I started this insurance the AC compressor went out. They will not cover the compressor because it has seals in it and they don't cover seals they say! This is nothing more than a loophole that they create in order to not pay for any major repairs. This is a scam. Do not, I repeat, do not get this auto insurance.

Bottom Line: No, I would not recommend this to a friend

Nov 26, 2018

Ira,

Unfortunately, the contracts do not cover leaking seals/gaskets by themselves, as stated in the contract. We are sorry we were unable to assist. Should you need further assistance, feel free to give us a call.

-Toco

---

Advertisement

---

Horrible customer service

Overall Experience:

I initially signed up for Toco because I wanted to protect my investment in my car. I looked the plans over and decided I would sign up. Then when I called, I got even better. I was told that I should have no worries, that if I didn't use the service, I would get a full refund. So I signed, and for the first two months, everything was fine.

Then, unfortunately, my AC compressor went in the third month. That's when things went wrong. Not only did they tell me my car would have to leave my car at the mechanics until one of their inspectors could come out and look at it, they would not cover a rental until after the inspection. I told them that I traveled for my job and would need a rental today. I asked would they reimburse me the rental cost if the work need was covered. They said no.

The next problem was that they don't work on weekends. I'm off on the weekends. So now they are saying that not only are you not going to pay for a rental but now you want me to miss a day or two of work to wait for an inspector to come. That's just crazy and unreasonable.

So I called to cancel my subscription and GUESS what?! I was told I could get a refund. It was only for $30. Are you freaking kidding me? I've paid you guys $600, that's $200 a month. And you are telling me I'm getting back $30 for a service I've never used. That's crazy. I would never refer anyone to your company. Thanks for nothing.

Bottom Line: No, I would not recommend this to a friend

Nov 26, 2018

Trevon,

Major repairs must be diagnosed so that the cause of the issue can be determined and the repair resolved. It appears that the vehicle was moved and therefore the inspection could not be performed. We understand that customers are busy and car repairs are inconvenient, regardless of whether they are under coverage or not. We would have preferred to retain your business and cover the repairs, but it appears that the contract was canceled. We wish you the best moving forward and we are here if you want to call about it.

-Toco

---

This is a scam, due not purchase!

By Marvin Ball

,

Orlando, FL

,

Mar 29, 2018
Verified Reviewer

Overall Experience:

Do not purchase this warranty, it is a legalized scam. I had an engine go out and they asked for receipts showing the upkeep of the oil changes, etc. I sent that in and was completely lied to by a guy named Dave in Claims. Even after submitting the sufficient forms, this warranty is a waste of money and is more of a benefit to Toco rather than the customer. Please don't waste your number. And do not check the BBB, there are false good reviews there. Toco will fight you tooth and nail not to pay the claim, and the contract states that they can deny a claim for any reason, so in all reality, you can show proof that you kept the car up and they can still deny you!

DO NOT purchase this ever!

Bottom Line: No, I would not recommend this to a friend

Nov 26, 2018

Marvin, Toco does not produce false reviews on the BBB, those are real customers! Toco does not administer the claims process, so at no point does Toco approve or deny claims. Toco sells the contracts (based on what is written in them) and offers a convenient month to month financing.

We will, however, continue to look into your situation and see how the claims team can improve. Thank you for your feedback.

-Toco

---

Overall Experience:

On the rental, I was not told that the rental was based on the hours the mechanic takes to fix it. So it took six days for me to get my car back, and they paid one day for the rental and just $34.99, not anything else. I kept the car one day extra and paid over $200. That's what was left from what they did not pay the day before. And there was a part that was not on either list, Covered/Not covered, so they did not approve the work.

Bottom Line: No, I would not recommend this to a friend

Nov 30, 2018

Roland, we are sorry to hear about this experience and we are open to help assist if you are willing. Complimentary car rental is based upon approved claims, otherwise, someone could request a car rental every day without even having a claim in progress. If you would still like assistance, feel free to reach out. Have a nice day.

-Toco

---

Overall Experience:

Toco is a scam. My vehicle broke down, and I was told that I did not have my warranty, but four days past the grace period and my vehicle should not have broken down that soon.

Bottom Line: No, I would not recommend this to a friend

Nov 27, 2018

Charlie, when someone enrolls and has a transmission repair within 4-days of the end of the grace period, the claims administrator examines the evidence at hand to see if the repair was pre-existing. While it would be nice to pay in $127 and get a $2000 repair (roughly) by waiting 34 days, this is not how the contracts (or other insurance types) work.

By preventing pre-existing conditions, Toco is able to provide coverage to vehicles that enter into the contract without issues. If we let people do the above action, then everyone would wait to enroll until the car is broke and Toco would be a charity.

It is unfortunate that this issue occurred and if you would like to see if there is additional assistance that can be provided, we welcome a call to 855.298.8626.

---

Disingenuous practices

By R Collins

,

Orlando, FL

,

Feb 8, 2018
Verified Reviewer

Overall Experience:

I purchased the Orange plan. I had to wait 60 days to use it but paid starting on day one of the contract. Heating coil went bad and I turned the vehicle in for repairs before 90 days and was refused coverage because the damage was caused because of a clog from fluids and they said I hadn't had the required services done. I provided them with the documents they requested to show that I had the required services performed and they still denied me for something else. After canceling the policy I was denied a refund because it was after 60 days.

I remind you I had to wait 60 days to use my plan and was denied on my first try because of a part which depends on water to go through it and can only be fixed by the dealer. This is like being denied of getting your water pump fixed because a belt went bad. BEWARE.

Bottom Line: No, I would not recommend this to a friend

Nov 27, 2018

Toco does not administer (approve/deny) claims, rather this is done through the administrator of the contract. Toco markets the contract and sells, based on what is in the contract. Toco offers month to month payment options to our customers.

Toco is interested in hearing from you and assisting if you are still willing to allow us to. Feel free to call us at 855.298.8626.

---

Advertisement

---

Just perpetrated one me. War!

Scottsdale, AZ

,

Nov 21, 2017
Verified Reviewer

Overall Experience:

Toco Warranty company is a total scam! I was recently unjustly denied on a claim on my 2008 Honda Pilot. I am heading to war with a potential lawsuit against this company! I am an investor and owner of AJ Capital Partners based out of Scottsdale, Arizona. I am an aggressive Jew with a Spanish surname. I also have a JV Partnership and equity in a PR Media Firm here in Phoenix.

I have harshly spoken several times with Robert Kota, VP of Claims for Toco. He is simply a paper pusher and crony to deny claims. He forced me to have my mechanic to completely open up my transmission at "my cost" and set me up for a failure on a proxy fraudulent and misleading inspection by a flunky mechanic/adjuster to support their quest to deny responsibility.

I video recorded and probed this adjuster with pointed and interrogative lines of questioning during the entire inspection. He admitted that he is NOT specialized in transmissions. I also took pictures of his report. Bad move Toco! I have also recorded on my cell phone "recording app" all phone communications to support my pending lawsuit. Communications with Toco's so-called "world-class customer care people" and most importantly, every recorded call with Robert Kota are saved as evidence.

I have a TON of grounds to support my claim against this SCAM company. I still seek a quick resolution with you Bob Kota. We can avoid unnecessary motions, litigation and more public relations "negative" exposure. It may also avoid a class action.

Anyone that feels victimized by this company that is truly corrupt and is a subsidiary of AM Trust Financial Services call me for details. I will share my findings including all video and audio footage. Again, I phone video/audio taped the field adjuster pretending to be an authority in transmissions. He was a joke. I think I scared him because "Darrel" was afraid to give me his last name.

Google AM Trust Financial and see what type of company we are dealing with people. FBI and Securities Fraud Investigations should bring red flags! I definitely should have googled Toco and their parent company AM Trust Financial from the beginning.

Bottom Line: No, I would not recommend this to a friend

Jan 14, 2019

Toco is not in business to scam customers, rather the opposite. Toco is dedicated to providing vehicle service contracts in a pay-as-you-go financing plan, providing coverage to those who cannot afford a costly vehicle repair bill.

This Vehicle Service Contract (VSC) was 5 days/139 miles into active period upon the start of this claim. The claim was for a full transmission repair. The claims adjusters requested a teardown to verify that the breakdown was a sudden failure and not something that had broken prior to the contract going into effect (pre-existing condition). VSCs do not cover pre-existing conditions, as was the situation. If they did, someone would simply wait until the car broke down to sign up. This would be like signing up for car insurance AFTER getting into a wreck.

Toco is dedicated to assisting customers by providing vehicle service contracts on a simple, easy, pay-as-you-go finance plan. For a quote, call 855.298.8626.

---

Overall Experience:

In August 2017, I set up two warranties with Toco Warranty for a 2015 Ford F150 and a 2010 Ford Edge. Therefore, after the first payment on September 1st, I decided to cancel Toco Warranty on the 2010 Ford Edge. On or about September 5th, I call Toco Warranty and told the representative that I was canceling the warranty on the 2010 Ford Edge. The representative told me the warranty has been canceled and one debit will be made monthly for the warranty on the 2015 Ford F150. I never received anything about the cancellation.

On September 26, 2017, I receive an email from Toco Warranty that two debits were going to be made on my checking account on October 1, 2017. I call Toco Warranty and told the representative that I canceled one of the warranties I had with Toco Warranty. The representative told me the representative who sold me the warranty will call me back in 10 minutes. I call back after an hour and told representative I wanted to cancel warranties with Toco Warranty. The representative told me a cancellation form will be sent via email, and I should fill them out and send them back. The representative told me since the warranties have been cancel in system, the account will not be debited on October 1st.

It's September 27, 2017, I haven't received anything in an email from Toco Warranty even after calling four separate times inquiring about cancellation forms and that I didn't want funds debited out of my account on October 1st.

I reviewed complaints on Toco Warranty via BBB and other complaint based website, and this is Toco Warranty's method of operations. Toco Warranty doesn't cancel accounts nor sends cancellation forms, but rather they debit funds off individual's accounts. Toco Warranty is a scam company, and those good reviews on Toco Warranty via the BBB are composed by Toco Warranty employees.

Bottom Line: No, I would not recommend this to a friend

Nov 27, 2018

Michael, Toco does not intentionally keep people from canceling nor is the business model to sacrifice our reputation for small, monthly payments. Toco does not write their own reviews on the BBB, in fact, the majority of our customers are very pleased with the service and willing to let us know via that platform. These accusations are incorrect and unfounded. If there is something that we can do to clarify our business operations or assist you in any way, we encourage you to call us or email us at info@tocowarranty.com.

-Toco

---

No good

By David Free

,

Mississippi

,

Jul 7, 2017
Verified Reviewer

Overall Experience:

This is not a good company, I promise. I took my car to the shop, and if there is one drop of oil or any fluid under your car, they will turn you down. They send someone to whatever shop you take your car to and tell the mechanic the warranty is void. They won't even tow your car. When you call, they give you the runaround. I promise, this company is no good.

Bottom Line: No, I would not recommend this to a friend

Nov 27, 2018

David, Toco does not administer claims and makes no determination on the legitimacy of the repair. Toco is a marketing company that sells the contract based on the terms and conditions therein and offers affordable month to month payments to assist the customer. Should you have any questions or if we can be of assistance, please feel free to call us.

-Toco

---

Good Experience

By Roy Smith

,

Cambridge, MA

,

Dec 8, 2016
Verified Reviewer

Overall Experience:

My car warranty was ending so I purchased extended warranty from TOCO warranty. My buying experience was very good. Before purchasing from Toco warranty, I looked at five different warranty plans over a four weeks period and I was most impressed by them.

We are thinking about buying another one for another vehicle that we have. I would recommend them anyday.

Bottom Line: Yes, I would recommend this to a friend

Nov 27, 2018

Roy, thank you for providing a review of your experience. We appreciate you taking the time to do so and we appreciate your business. Please let us know if there is anything that we can further assist with.

-Toco

---

Overall Experience:

I am quite satisfied with Toco warranty services. They provide us simple and affordable services. You can pay a small amount each month, with no interest or down payment, you can keep your vehicle protected.

Bottom Line: Yes, I would recommend this to a friend

Nov 27, 2018

Perry, thank you for providing a review of your experience. We appreciate you taking the time to do so and we appreciate your business. Please let us know if there is anything that we can further assist with.

-Toco

---