Trivago Reviews
Claimed This company has claimed this profile, is getting alerted on any new customer reviews entering this page, and may engage in dialogue with its customers to address their matters.

Companies cannot pay money or provide goods in order to remove or alter customer reviews.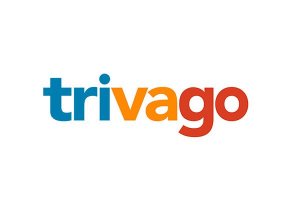 Trivago is a service that aggregates hotel prices and deals from more than 100 booking sites. Learn how customers are reviewing this service.
---
Trivago is a fraud

By Patsy K.

,

South Africa

,

Mar 10, 2020
Verified Reviewer

Overall Experience:

My teenage daughter and I got stranded over a long weekend in Durban and Trivago did nothing to help sort it out. They stole our money and a year later we are still trying to get it back. We had to pay double the cost for alternative accommodation. They are a scam.

Bottom Line: No, I would not recommend this to a friend

---

Never use Trivago

By Jane A.

,

Washington, DC

,

Jul 16, 2019
Verified Reviewer

Overall Experience:

Didn't know they went through third-party vendors. Booked a room for my daughter who was traveling through Miami. Never received a confirmation email, thank goodness I printed out the page after I hit confirm. But even with that, when her flight got changed I tried to call to cancel the reservation. The number on the printed page for confirmation was an individual's number, not the company's number, so there was no way I could cancel the reservation. I tried to call the hotel, they said I had to go back to the company. Totally ridiculous, will never use this website again.

Bottom Line: No, I would not recommend this to a friend

---

Advertisement

---

Turned up to no booking

By Susan C.

,

Scotland

,

Jul 14, 2019
Verified Reviewer

Overall Experience:

Booked a room for 1 night in Sarasota, Florida. When we arrived the hotel had no knowledge of our booking, the voucher we received didn't have a booking ref so the hotel said it was no good. It was 8 pm so we paid cash for the room. When we checked out we asked the manager to write on our invoice that they had received no booking from Trivago. When we returned home we had been charged for hotel and 2 months later they are still disputing payment as they claim we were a no-show although we have evidence to the contrary. This is the 2nd time this has happened, previously in Amsterdam although American Express claimed our money back then. AVOID TRIVAGO, it spoils your holiday.

Bottom Line: No, I would not recommend this to a friend

---

Deceptive business practice by CancelOn and Trivago

By Ben T.

,

Phoenix, AZ

,

Jul 12, 2019
Verified Reviewer

Overall Experience:

With a lot of Trivago TV commercials lately, I decided to try out the Trivago website. Wow, was that a thousand dollars mistake. I have no idea what kind of relationships they have with CancelOn, I felt like I was being scammed by both of them. Thru Trivago, CancelOn offered me the best price which took me to the CancelOn website to continue my reservation. Boy, the best price is no longer the best price once you get to the end of your reservation process. They have their breakdown of the final totals on the lower-left panel where the big and center page is left for you to enter your payment information. By the time you hit the button "submit" and see the final totals, it will be too late for you to cancel the transaction. I immediately called CancelOn and they have me wait for 10-15 minutes so I decided to chat with one of their chat supervisor named Chris. Guess what? It's no use. He kept denying me the opportunity to cancel a reservation that was booked a few minutes ago with misleading info. Instead, he offers me the opportunity to sell it. Wow, what a deceptive business concept. First, they make money off you by misleading you into booking. Then they want to make money off you again by giving you no choice but to sell it.

With this type of experience, I would never give Trivago and CancelOn any opportunity ever again.

Bottom Line: No, I would not recommend this to a friend

---

Fraudulent

By Stacey L.

,

Mississippi

,

May 16, 2019
Verified Reviewer

Overall Experience:

I used Trivago to find a hotel for a trip for my daughter and me in Fort Walton. They use fraudulent companies (Hotels For Everyone) who book your rooms and charges your credit card only to arrive to the hotel to find out that your reservations have been canceled but your card was still charged. Call customer service on to find out they are going out of business and instead of them putting the refund back on your card, the recording tells you to contact your credit card to see about getting a refund. Do NOT use Trivago if you don't want to get ripped off.

Bottom Line: No, I would not recommend this to a friend

---

Overall Experience:

Sooooooo angry!

Re: Hotel booking through Trivago and loveholidays, info@e-loveholidays.com.

I tried to book a hotel using Trivago. They booked it through lovevacations. I called the hotel to let them know I'd be arriving late and they did not have my reservation. I checked my bank account and the money was taken out for the booking. I then contacted lovevacations, they told me that the hotel did not have any rooms left. I cannot imagine why they would book the room and charge me if the hotel was already booked full. then they said they would refund my money but it would take 4 to 6 days to get it back, which of course is totally unacceptable, so now I don't have a hotel room and I'm out $241.41. Then they charged me another $241.41. Total taken from my bank account $482.82!

TOTAL SCAM! Trivago also does not have a telephone number for customer support or any type of contact. Share so nobody else gets their vacation messed up.

Bottom Line: No, I would not recommend this to a friend

---

No contact

By William F.

,

Columbia, MD

,

Jan 14, 2019
Verified Reviewer

Overall Experience:

This is the worst customer service on the web. I called 10 times to make a change - no answer on the phone or website. I called the hotel for help, they said this is a third party reservation and the hotel can't help you. I need to change for medical reasons, but with no call back I am stuck!

What terrible customer service, I feel this is a scam. I also found prices were not that much better for $3 a night more I could have avoided these hassles what a rip off.

Don't use!

Bottom Line: No, I would not recommend this to a friend

---

Advertisement

---

Tri_effff_you

By Ace V.

,

Los Angeles, CA

,

Jan 12, 2019
Verified Reviewer

Overall Experience:

This is definitely NOT a good service. Fortunately, we didn't give them our credit card number.

Other places we find deals and make reservations and pay is like Expedia. At least with them, you know your reservation is true.

With "Tri_effff_you," we didn't know until we checked in, that they didn't have our reservation.

Fortunately, we were blessed and was able to get a reservation, on the spot. But no thanks to "Tri_effff_you."

Do NOT use them, do NOT patronize them, do NOT think about them. We're BOYCOTTING them.

BOYCOTT "Tri_effff_you" (Trivago) and tell your friends. YOU can make a difference in the business by not using them.

Bottom Line: No, I would not recommend this to a friend

---

Do not give your credit card details to Trivago!

By Sonja B.

,

Eastern Cape, South Africa

,

Nov 1, 2018
Verified Reviewer

Overall Experience:

A year ago, October 2017, I signed my guesthouse up to be listed on the Trivago website. I paid the yearly subscription fee with my credit card. Now, October 2018, Trivago deducted the subscription fee from the credit card details provided to them a year ago. They used my credit card details without my permission. Please think twice before you give your credit card details to Trivago!

Bottom Line: No, I would not recommend this to a friend

---

Book direct and save the hotel 30%

By Peter H.

,

Sydney, Australia

,

Oct 6, 2018
Verified Reviewer

Overall Experience:

Trivago charges the hotels 30%, so do yourself a favor and phone the hotel directly and you will get a better deal. The pricing doesn't seem to always match what they offer each time I've booked.

Bottom Line: No, I would not recommend this to a friend

---

Terrible customer service

By Shawn H.

,

San Luis Obispo, CA

,

Aug 1, 2018
Verified Reviewer

Overall Experience:

I'm the General Manager for a hotel on the central coast of California. The Trivago sales team called non-stop for a month trying to speak to me. I finally took the call to get them off our backs. I ended up signing up for the service for one year. They did a good job on the "sell."

When I had questions two weeks later about our page etc., no one would return my call. I emailed asking for a call back. I got a very generic reply that did me no good at all. I continued to call and email for over a month, voicing my frustrations about not being able to speak to someone about my questions. I got one response with the explanation for not calling me back was the time zones in Europe different than states. Really? That did not stop the sales guy from calling our front desk four times a day for weeks during business hours. Eventually I gave up. Not worth my time.

A year later when I saw a charge for $550 on my credit card from Trivago, I called immediately and told them I did not want to renew my membership and was very dissatisfied with my first year's membership. Their response was basically "too bad." Subscriptions are on auto-renew, which I did not know. I disputed the charge but did not have proof that I didn't know of the auto-renew. I did speak to someone at Trivago about my complaints and was told that the company had grown so quickly that they were very short staffed and unable to return American client phone calls.

Bottom Line: No, I would not recommend this to a friend

---

Major Vegas screw up

By Leonard L.

,

Monterey, CA

,

Jul 31, 2018
Verified Reviewer

Overall Experience:

I booked a room on Trivago for Las Vegas at the MGM Hotel. I got as far as the check-in, then proceeded to wait two HOURS while MGM searched for my reservation. Finally, MGM found that my room had been booked at a hotel in BRAZIL! I had to pay for the room IN FULL and was told I'd have to wait for Trivago to reimburse me when I returned home.

What a complete JOKE Trivago is. Never ever again. Stay away from Trivago!

Footnote, this website made me do at least a one-star rating, but Trivago deserves a minus 10 stars!

Bottom Line: No, I would not recommend this to a friend

---

Advertisement

---

High prices

By TT O.

,

Victoria, Australia

,

Jul 25, 2018
Verified Reviewer

Overall Experience:

The prices are MUCH more expensive than directly at the hotel. After all, the aggressive advertising on how there was no way to beat their prices. I checked directly at the hotel first for a one-night stay on a particular night, then I checked Trivago for the exact same night at the same hotel, and it was 25% more expensive. Rip off, nothing more than a scam as far as I am concerned.

Bottom Line: No, I would not recommend this to a friend

---

Host for scammers

By Trevor G.

,

Cape Town, South Africa

,

Jul 22, 2018
Verified Reviewer

Overall Experience:

I booked a hotel through the HotelQuickly agent displayed on Trivago. When I arrived at the hotel, there was no paid booking despite HotelQuickly having taken payment on my credit card. They have been stringing me along about sorting out the problem for weeks.

They offer a big discount on the room compared to other agents but are just scam artists.

Bottom Line: No, I would not recommend this to a friend

---

Beware if you are a UK customer.

By Shaun H.

,

Tain, Scotland

,

Jul 17, 2018
Verified Reviewer

Overall Experience:

Don't use this company, you have no rights in the UK as they don't respect UK consumer laws and will only accept complaints made in German courts. This is before Brexit so you will have absolutely no chance of upholding your consumer rights after Brexit.

Another point worth noting is that if you want to make an internal complaint, you can't in the UK. Save yourself the stress don't use them.

Bottom Line: No, I would not recommend this to a friend

---

Booked a SINGLE room but had to share with 9 people

By Daniel M.

,

London, England

,

Jun 21, 2018
Verified Reviewer

Overall Experience:

I've booked one night "Economy single room" for £28.80 at "Camden - Hostel St Christopher's Inn" but it turned out that the room was shared with another 9 people. It was actually a mixed shared dormitory.

Trivago redirected the request to beta.hotel.de, so I had called them. They put the blame on a subsidiary and apologized for the mistake. I was offered a refund by 3:00 pm, but it was too late for finding a new hostel. So I had to stay there. The place was very noisy and music played on top volume during the night and early morning.

After several weeks I've now checked online and still see lots of "economy single rooms" at the same hostel. Are they actually "single?"

Bottom Line: No, I would not recommend this to a friend

---

Unethical and false advertising - shut down Trivago!

Overall Experience:

We were scammed by Trivago and Cancelon on two occasions. Great discount offered on Trivago's website and then booking was directed to Cancelon. After booking and paid with credit card, we received an email from Cancelon saying we were late by a few seconds and someone else got it. They then offered us a 10% discount if we book another accommodation on their website. SCAM! On two occasions I saw the same offer and both occasions we were late and did not secure them.

Unfortunately, we made flight bookings, and now we are asking for compensation from Trivago and Cancelon. Cancelon does not compensate us, and Trivago claimed that they are not responsible for what happened. Let me recap this. Trivago let Cancelon advertise on their website and later found scamming their customers, and Trivago says they are not responsible?

Shut down Trivago I say. Unethical, misleading, and false advertising is their main business!

Bottom Line: No, I would not recommend this to a friend

---

Advertisement

---

False Advertising with hotels in Colombia!

Overall Experience:

I booked a hotel in Colombia for two people and I made sure I selected two and this has happened to me before! Once I paid for the voucher, it said that it was for only one person. I called the hotel and www.BestDay.com and all they told me was it was my fault and they could not refund my money for several reasons.

My complaint is that this happened several times through Trivago.com and to me this is a scam. You book for two and then it comes up only for one person, then you get to the hotel and they want to charge you more money. I just want you to know if I don't get my money back or Trivago doesn't work something out with their client, I will make sure all this matter goes onto all the internet site on how this site works.

I have been flying for 17 years once a month to South America and all people do out there is steal from customers. I would like for someone to call me back with a result or I will move to the next step. I know I am not important to Trivago but "make no mistake".

Daniel Martinez

Bottom Line: No, I would not recommend this to a friend

---

Total rip off

By Dale Ramsey

,

Adelaide, South Australis

,

Mar 26, 2018
Verified Reviewer

Overall Experience:

I have booked a hotel in Sydney through Trivago, booked and paid for a deluxe suite for three nights, only to find I have been given a room smaller than a janitors closet.

What a crock of rubbish this place is. I have tried to contact them for two days to no avail.

I am disgusted that scammers like this can get away with these actions, and be untraceable. Disgusting.

Bottom Line: No, I would not recommend this to a friend

---

Scam alert!

By Wes Mitchell

,

Fort McMurray, Alberta, Canada

,

Dec 18, 2017
Verified Reviewer

Overall Experience:

Same suite, day and location. Trivago mobile, $195. Hotel site, $126. Trivago has different pricing on mobile website vs. the website through the desktop. Be very careful. Use the app to find hotels if you like, but only book through the hotel website. These apps or sites target people who are lazy or do not do their research.

Bottom Line: No, I would not recommend this to a friend

---

Overall Experience:

Big mistake making a reservation with them.

I received my email confirmation and $693.00 were charged to my credit card. I called the hotel to confirm my reservation and they gave me an intern confirmation number from the hotel. Everything was ok! Great rate also.

Pffff, it was a scam.

I arrived on November 29th at the hotel at 11:30 pm and I didn't have a reservation. Yes, the hotel received a call from Trivago to say that I was not traveling. Whyyyyyy? The bill was paid and my credit card was processed, so why did they cancel? Why didn't they send an email? Why, why, why?

Long story short, I was charged $693.00 by Trivago for 4 nights and I have to pay at the hotel $420 for one night.

Bottom Line: No, I would not recommend this to a friend

---

Overall Experience:

So, I saw their ad online and figured to try it two weeks ago when I was looking for a hotel. I compared the prices, and they are not giving the best prices; I got better rates on KAYAK and other travel sites.

Bottom Line: No, I would not recommend this to a friend

---

Advertisement

---

Trivago's ads are misleading

Overall Experience:

We booked flights several times and tried Trivago. Their "200" booking site thing is crap as the prices for 5 or 6 websites including theirs spit out to the PENNY the same prices for hotels and flights. These travel sites are ALL the same. I rate Trivago a 1-star because they are LYING trying to make us believe they are different or we have a choice with them when we don't. The travel industry spits out the same data to all the travel websites, and there is no advantage to using Trivago.

Bottom Line: No, I would not recommend this to a friend

---

Total lack of satisfaction with Trivago/AMOMA

Southport, NC

,

Aug 24, 2017
Verified Reviewer

Overall Experience:

I booked a hotel in Brazil recently, initially via Trivago, who said that I would only need to pay a £1 ($1.28) booking fee and would pay the remainder on arrival at the hotel. I was automatically transferred to AMOMA who, unknown to me, immediately credited the full amount of the booking to my credit card and emailed me all the booking details and confirmation. Not fully trusting AMOMA, I contacted the hotel to be informed that AMOMA had made the booking and had then immediately canceled it. I then had to contact AMOMA who, on my instructions, canceled the booking but charged a £40 ($51.20) cancellation fee, plus about £28 (%35.84) in credit charge costs.

A most unsatisfactory experience and I would never book again through AMOMA!

Bottom Line: No, I would not recommend this to a friend

---

Booking

By Lee Wallace

,

Auckland, New Zealand

,

Feb 24, 2017
Verified Reviewer

Overall Experience:

In the last week, I have turned up at three motels and have been told that the room for which I had a booking confirmation sent to me from Trivago was not available, and no such booking was ever received.

Today I rang the motel and was told that no room was available, although I had made a booking online. So I found alternative accommodations.

Tonight was the same. The motel rang and asked when I would be arriving, and after informing them what had occurred, they then charged me full price on my credit card for the cancellation fee.

I feel completely ripped off and very angry, but have no recourse as I cannot call anyone to complain.

Bottom Line: No, I would not recommend this to a friend

---

Overall Experience:

I just booked with Trivago for a hotel in Ft. Collins. I took the paid up "early" plan, and when I pressed CONFIRM, Trivago changed the date for one week later! I immediately saw that they pulled from my account nearly $600.00, so I tried to call their customer service at the USA number, and it was no longer available.

I have read their reviews, and it seems they have done this in the past. I will never work with this group again and will consider legal action!

Bottom Line: No, I would not recommend this to a friend

---

Never ever again

By Malcolm

,

Christchurch, New Zealand

,

Sep 8, 2016
Verified Reviewer

Overall Experience:

It is quite a shock to get to your hotel with your confirmation print-outs to be told that Trivago has canceled your booking. It would be nice if Trivago had told us.

When the hotel studied out paper work, then they told us that is we had booked with them directly we could have saved quite a bit of money, that's when I swore off Trivago forever. Given that saving money is what they claim to be about, I was pretty surprised.

I would recommend that, at the very least, travelers take a few moments to call their hotel before they book, just to be sure their good deal is actually that.

Sucked in by the advertising, I guess I only have myself to blame, but hopefully this review might encourage others to verify they're getting what they think they are.

Bottom Line: No, I would not recommend this to a friend

Sep 9, 2016

Dear Malcolm,

Thank you for your feedback, we are sorry to hear about your booking issue.

However, please note that trivago is a hotel search/comparison site, you cannot make a booking on or with trivago. We are not involved in the actual booking process between the user, the booking site and the hotel. trivago did not cancel your booking.

On trivago, users can search and compare different hotels and prices on our site. We pull information from multiple OTAs (online travel agencies such as Expedia or Booking.com) and display the prices together. However, once a user clicks through to 'view deal', they are directed to the appropriate booking site which provides that price to complete reservation and payment details. trivago doesn't actually have any involvement in the making of the booking.

If you remember the booking site, you made your reservation with, please contact them directly. Alternatively, you can look at your credit card statement to see if the company's name is displayed next to the charge.

Kind regards,

James Morrison

trivago user support.

---