TrueCar
Claimed This company has claimed this profile, is getting alerted on any new customer reviews entering this page, and may engage in dialogue with its customers to address their matters.

Companies cannot pay money or provide goods in order to remove or alter customer reviews.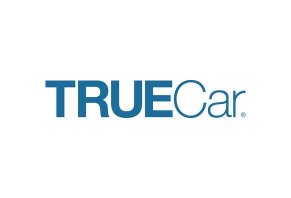 Buying a car at a fair price could be much easier with TrueCar, a company who uses existing car-sale data to create a price quote they believe accurately reflects how much you should pay for the car you want.
---
Anyone can do better on their own

By Liu Wyn

,

Midwest

,

Jul 7, 2015

Overall Experience:

TrueCar's boasts that they save you $3,000 off msrp. I checked their price before buying a new car. While their price was $3,000 less than msrp, by negotiating myself I saved an additional $3,300. The msrp is a car manufacturer worthless number. The point to start negotiating a car price is from the dealer cost, which can be obtained for any car from sources such as Consumer Reports, Kelly Blue Book and others.

Bottom Line: No, I would not recommend this to a friend

---

The way car buying should NOT be

Overall Experience:

I engaged and submitted the information that was required to obtain pricing for a new 2017 Honda CRV touring model in a specific color.

Once you submit your phone number and email address, you're "toast," as they say.

I had 4 local Honda dealers calling and asking me to come in, meet their manager, go for a ride eat donuts, drink coffee and just the usual waste of time. When I asked the question "do you have this make, model, and color in stock?" I got every answer from "we can get it, you can have whatever you would like, we love you, we want to earn your business" blah blah blah.

TrueCar sells your name to every vendor that will buy it. It is an advertising platform. It is not what it is pitched as.

Car dealers haven't changed, buying cars from them hasn't changed, it is the same prostitution ring that it was 25 years ago.

You could go to Carmax and buy a fleet return in white, black, or tan. I say that TrueCar is just another step in an already painful and torturous dance that we call car buying.

Bottom Line: No, I would not recommend this to a friend

---

Advertisement

---

Overall Experience:

I am a New Car salesman! My dealership does work with True Car. Why? Because TrueCar was "conveniently" able to obtain dealer CRM information years back which forced the dealership to compete with each other online to sell cars. TrueCar takes advantage of the fact the dealerships get cars on consignment and MUST meet a quota each month to maintain their inventory size. When you place your information in TrueCar's system and the dealerships bid, it will be the company behind in their quota that wins. That is how you pay below MSRP (when it works that way).

In other words, you're going to take advantage of a dealer that had a bad week or month and is willing to take a hit and lose money on a car to meet his quota. This also means that you are taking advantage of a salesman who will be forced to work a deal with you for free. He will get little to no commission for it and has no choice but to do it or be fired.

According to a recent national survey, the average commission for car salesmen is $250 per vehicle sold. The average selling price per vehicle is about $1,000 over the invoice cost. And the average number of cars sold is 8 to 10 vehicles per salesman per month. So when you get a deal that's $1000 or more under invoice, and the dealership has to pay an additional $450-$600 to TrueCar for referring you, how does the salesman get paid for helping you? The answer is obvious, there is nothing to pay him with. So if you do not have a soul and do not care if another human being can earn a fair living then please continue to use this service. However, if you believe that every human being is entitled to a fair living for his or her work (which car salesmen work 50-60 hours a week including the Saturdays that you enjoy with your family) and you are a decent human being, then I suggest you not use TrueCar so you can look in the mirror tomorrow morning.

Bottom Line: No, I would not recommend this to a friend

---

"Guaranteed savings" isn't guaranteed. Complete baloney.

By Shawn W

,

Oregon

,

Jan 29, 2017
Verified Reviewer

Overall Experience:

I received a TrueCar "Guaranteed Savings Certificate" that had a guaranteed savings amount of $2,033 off the MSRP of a new 2017 Honda CR-V. Local dealers refused to honor it. I called and emailed Truecar to get help, but they would not. Even after five calls and four detailed emails.

This "guarantee" isn't a guarantee at all. It's nothing but an "approximate savings."

Bottom Line: No, I would not recommend this to a friend

---

Advertisement

---

Tell everyone, do not use TrueCar

Overall Experience:

If you want to use TrueCar, just let me know and I will negotiate a better deal for you.

TrueCar RECEIVES money from dealers directly, which should throw up a red flag for anyone trying to buy a car. Remember when TrueCar first started they showed "dealer purchase price?" Now they only use MSRP, which is just more profit for the dealers.

Check around; you can normally find a better deal than the limited dealers who TrueCar sends you by email (their preferred dealers).

ALSO, I have been unable to delete my account! I've called their phone number (888-truecar) and been left on hold. I couldn't find anywhere on my account to delete it, and there is no link in their emails to unsubscribe.

Also, read their "privacy" notice. They clearly state that they cannot guarantee the safety of your personal information!

Buyers/users beware!

Bottom Line: No, I would not recommend this to a friend

---

Do not waste your time

By K

,

Santa Monica, CA

,

Jun 28, 2015

Overall Experience:

Do not waste your time. I got a certificate for a Toyota Tacoma from Toyota of Santa Monica. After I drove all the way, dealer told me they don't have such a car at this price. I contacted the customer service and received no answer yet. I think they have a contract with dealers to just make people walk in to dealers. Use your old buying skills.

Bottom Line: No, I would not recommend this to a friend

---

Worthless marketing ploy

By Anonymous

,

Jul 3, 2015

Overall Experience:

I went and negotiated my own deal. It's useless. That TrueCar wants to sell my info to dealers before I even know if the dealer has the color I want. This is a marketing ploy and nothing more. Do your research and make your own deal, forget this scam.

Bottom Line: No, I would not recommend this to a friend

---

Guarantee discount is worthless

By William

,

Birmingham, AL

,

Apr 27, 2017
Verified Reviewer

Overall Experience:

Serra Chevrolet of Birmingham, Alabama sent a TrueCar exclusive guaranteed discount offer to sell a 2017 Colorado, then refused to honor the discount. I guess Tony Serra's word matches the Serra history. Don't trust TrueCar (who wouldn't do anything) or Serra. I am speaking with an attorney on breach of written contract.

TrueCar appears to be a come on/lead generator with no power to enforce bad dealer conduct and refuses to get involved in resolving.

Bottom Line: No, I would not recommend this to a friend

---

Do not use TrueCar, ever!

By Chris H.

,

Colorado

,

May 26, 2018
Verified Reviewer

Overall Experience:

Do NOT, under any circumstances give your phone number to these liars!

They give your number to every dealership in your area. I was just trying to find out if TrueCar had any useful information. After I made an account with them, literally, every dealership in my town started calling me within five minutes, literally!

Do not use TrueCar unless you want your phone number handed to every car salesman within 100 miles.

Bottom Line: No, I would not recommend this to a friend

---

Fake Car and not a Truecar

By Ricardo Long

,

Florida

,

Jul 2, 2015

Overall Experience:

Don't waste your time with TrueCar, it is just a website that messes up your mind and gets paid for you to drive to the dealership.

Bottom Line: No, I would not recommend this to a friend

---

The true about TrueCar

By Manolo

,

Miami, FL

,

Jul 4, 2015

Overall Experience:

TrueCar is another marketing and advertising tool that is being implemented by dealers. The truth is that TrueCar allows dealerships to disclose hidden fees and other fees allowed by law as they say. Dealer post prices based on all type of incentives and they are for it. If you really want to make a great deal just call the internet department and have them to sell you the car at the invoice price with the dealer fee included minus whatever rebate you can qualify. Period.

Bottom Line: No, I would not recommend this to a friend

---