Trupanion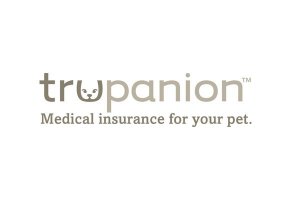 Summary
Trupanion offers insurance for dogs and cats to protect their owners from disastrous vet bills in unexpected situations.
Trupanion Review: Is It Really Worth It?
Trupanion is a pet insurance company that claims to offer "simple, fair, and affordable" insurance for both dog and cat owners.
CEO Darryl Rawlings, a lifelong animal lover, started Trupanion as a way to help pets live longer, happier lives.
This insurance is designed to make the unexpected easier to deal with by providing you with funding in case of health emergencies.
The standard Trupanion policies will reimburse 90% of your covered veterinary costs once you meet a pre-established deductible.
Is this a smart way to take care of your pet? In this review, we'll help you decide whether Trupanion pet insurance is worth considering.
What Does Trupanion Cover?
Trupanion offers coverage for cats and dogs that are enrolled before the age of 14. The company's policies cover veterinarian charges for a variety of treatments, including the following:
Diagnostic testing
Surgery
Medications/supplements (must be prescribed by and purchased through a vet)
Hospitalizations
Prescription pet food (1/2 cost covered for up to two months)
Orthotic or prosthetic devices/treatment
Treatment for hereditary and congenital conditions
Exam fees aren't included under this coverage, nor are applicable taxes, wellness and preventative care, or pre-existing conditions. Trupanion defines a pre-existing condition as an illness that first occurred before the start the coverage's effective date.
This means you likely won't qualify for reimbursement with a standard vet appointment where you pick up a prescription for tick medication. However, emergency surgery for your pup's broken leg should be covered.
Plans and Pricing
It's possible to enroll a pet for Trupanion at any time before their 14th birthday.
To get a quote from Trupanion, you'll need to share your pet's details. This includes their age, gender, age, breed, whether they are spayed or neutered, and whether they are an assistance animal.
This information is processed to give you a range of quotes. When I ran a quote for my two-year-old female Pomeranian mix, my insurance plan options included the following:
$120.48 per month, $0 deductible
$71.72 per month, $200 deductible
$41.45 per month, $700 deductible
The quotes were higher for my five-year-old male cattle dog:
$200.54 per month, $0 deductible
$117.39 per month, $200 deductible
$65.76 per month, $700 deductible
If you have an older pet, you can expect to spend hundreds each month. Here are the rates for a 13-year-old female Yorkie.
$290.41 per month, $0 deductible
$168.65 per month, $200 deductible
$93.06 per month, $700 deductible
Cat Insurance is set up similarly. Below are the prices for a few ages of cats:
| | $0 Deductible | $200 Deductible | $700 Deductible |
| --- | --- | --- | --- |
| 1-year-old female | $52.44 | $32.91 | $20.78 |
| 7-year-old male | $119.11 | $70.94 | $41.03 |
| 13-year-old female | $169.25 | $99.54 | $56.26 |
You also have the option to customize your total deductible from zero to $1,000, and your monthly cost will adjust accordingly.
Note that these deductibles are per condition, not per year. Once you meet them, you will receive 90% coverage for that condition for the rest of your pet's life.
It's also possible to build on this base package. One option is Recovery and Complementary Care.
For an additional cost per month (this varies based on age and breed), your pet qualifies for coverage of complementary, non-clinical procedures such as behavioral modification, chiropractic, homeopathy, physical therapy, and more.
Pet Owners Assistance is also available for $4.95 per month. This provides liability coverage for third-party property damage, the cost of cremation or burial in cases of accidental deaths, and holiday or vacation cancelation costs due to pet problems.
As your pet ages, your monthly premium prices will go up. This is standard for most pet insurance companies and is a reflection of the fact that older pets are more at risk of suffering unexpected health challenges.
How to File a Claim with Trupanion
All Trupanion policies come with a five-day waiting period for injuries and a 30-day waiting period for illnesses once you officially sign up.
From that point on, you can visit any licensed veterinarian in the U.S., Canada, or Puerto Rico. Specialists and emergency hospital visits also qualify.
Before you file your first claim, you'll need to make all medical records dating back 18 months or less available. A Claims Specialist will review your pet's medical history to assess whether the condition qualifies for coverage.
To file a claim, you first need to pay the vet as normal. Trupanion states that the fastest way to file a claim is through their online tool that provides a space for you to upload the invoice.
Those who prefer paper can download a claim form from the policyholder section of the website, manually fill it out, scan it, and email it to claims@trupanion.com.
It's important to file a claim even if you if It doesn't surpass the deductible because it will go towards the total amount for that specific condition. Once you exceed it, you will be reimbursed at 90% for the rest of your pet's lifetime.
If your claim is approved, you can choose to receive a check in the mail or to request a direct deposit into your bank accounts.
Analysis of Customer Reviews
Across the web, Trupanion earns fair reviews, which is consistent with the rest of the pet insurance industry.
Trupanion customers seemed to have polarizing experiences with the service. Some found it to be a lifesaver when their pets became sick because their benefits kicked in quickly and covered the majority of their medical costs.
Some of these positive reviewers suggested that you should ensure that your vet writes clearly in their records so that the Claims Specialists can understand the procedure and make better judgment calls about whether they qualify for coverage.
Others had a dour opinion of Trupanion. They wrote that they were denied service for reasons they didn't expect, including pre-existing conditions and illnesses that developed before the end of the waiting period.
These reviewers thought that the insurance company took advantage of policy loopholes to get out of paying them.
Many also believed that the company raised the monthly premiums to unfair levels as their pets aged, to the point that they would save money if they paid for all procedures out of pocket instead of owning insurance.
Finally, some members were frustrated that a wellness plan (preventative care, for example) didn't come included with Trupanion. Others didn't like that the deductibles were per condition, rather than per year.
We think these customer experiences are consistent with the experience of other pet insurance companies. Insurance feels like an expensive monthly cost until you need it, but once you do, it quickly pays for itself and then some.
Popular Alternatives to Trupanion
Trupanion is just one of many per insurance options available today. Two alternatives include Nationwide and Healthy Paws Pet Insurance. The following chart highlights the differences between these three options.
| | Trupanion | Nationwide Pet Insurance | Healthy Paws Pet Insurance |
| --- | --- | --- | --- |
| Max Annual Benefits | Unlimited | $10,000 for accident plans, $400–$500 for wellness plans | Unlimited |
| Reimbursement Rate | 90% | 90% | 50% to 90% |
| Average Premium Cost | $50 to $125/month, depending on deductible | $20 to $100/month | $15 to $50/month |
| Preventative Coverage | Only included with Recovery and Complementary Care add-on coverage | Included with all plans but Major Medical | N/A |
| Annual Deductibles | $0 to $700 | $250 | $100, $250, $500, $750, $1,000 |
| Deductible Limits | Per condition | Per year | Per year |
| Enrollment Waiting Period | Five days, 30 days | 24 hours, 14 days | 14 days |
| Preventive Care | No preventive care in standard options | Some plans accept holistic care, preventative care | No preventative care |
| Claim Submission Process | Submit an online form or download form to fill out manually and email | Must fill out an online claim form and mail it to the company | Can submit photos of vet invoice online or fill out an online claim form |
| Max Age of Pet Enrollment | 13 | 10 | 13 |
There are some critical differences between these three plans. Each offers 90% coverage once customers meet their deductibles, but Nationwide caps the total annual benefits at $10,000 while both Trupanion and Healthy Paws are unlimited.
Likewise, Nationwide and Healthy Paws' deductibles must be met annually for coverage, while Trupanion's deductibles are per condition, and, once reached, effectively cover your pet for life.
Both Nationwide and Trupanion offer options to upgrade your membership for preventative coverage.
Taking advantage of these options will make your monthly premium significantly more expensive than enrolling in Healthy Paws, but it eliminates any surprises on your vet bill.
Trupanion is also the only plan that covers the cost of medication and prescription pet food in their base package, though the coverage for food only extends two months.
Of these plans, we think that Healthy Paws is the best bet if you're looking for insurance only for extreme emergencies.
This plan offers the lowest monthly premiums and has unlimited annual benefits. Trupanion and Nationwide also will cover you in emergencies, but these plans include other benefits that bring up their monthly costs.
The Bottom Line
Trupanion offers a lot of benefits that are standard within the pet insurance industry, including monthly premiums that vary based on your deductible level, and a policy that covers 90% of your costs once you meet them.
One way it differs from other options is how deductibles are totaled. You'll need to meet your deductible rate for every condition that qualifies for coverage, rather than having each medical bill go towards an annual level.
Whether this is a benefit for you depends on the future medical needs of your pet, and that's difficult to predict.
Another thing worth noting about Trupanion is that the plan has the longest waiting periods before coverage kicks in. This means you're out of luck if your pet gets ill within 30 days of enrolling.
Overall, we think Trupanion is a reliable pet insurance option for protecting yourself from disastrous vet bills. This company is a smart choice for pet owners who want a transparent plan and an extra level of security.
Customer Reviews
Posted on Sep 8, 2018
Premium ripoff
I had a decent experience with this company handling claims until they started raising my premiums for no obvious reason. My fees increased 12 percent from $45 in May 2017 to $51.35 three months later in August 2017. If that wasn't enough Trupanion then raised it an enormous 38 percent from $51.35 to $82.73 a year later in August 2018!
I emailed them to cancel the policy. They have no way to cancel on their website or any other way except to call them by phone so instead I sent them an email. They would not immediately cancel and left me multiple messages to call them to ''talk about it.'' I was appalled and did not call them.
Finally they let me know the policy was canceled but they charged me a prorated fee at this exorbitant, inflated premium for one day because I didn't realize they had raised their rates until I saw it on my credit card a day after the first of the month. I contacted my credit card company and they said to contact the vendor again. I did and Trupanion refused to remove the charge, or charge me for the lower premium approved credit card rate.
This is dishonest, unscrupulous and underhanded business practice and they should know better than to treat their customers so poorly. I highly suggest you avoid enrolling your pet with their insurance because my guess is they will eventually do the same kind of thing to you.
Our Promise to You
In order to safeguard you and ensure helpfulness and relevance, our compliance team manually assess every customer review before it goes live.
We have a zero-tolerance policy for fake reviews, and companies cannot control or alter any reviews at any time.