TruthFinder
This company has claimed this profile, is getting alerted on any new customer reviews entering this page, and may engage in dialogue with its customers to address their matters.

Companies cannot pay money or provide goods in order to remove or alter customer reviews.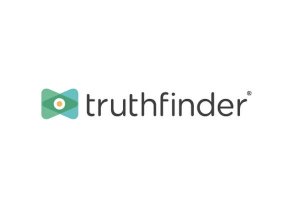 Summary
Truthfinder is a people search website that compiles public records for convenient background checks for a monthly subscription. However, inaccurate reports mean you might not get what you're paying for.
Pros
New subscribers can sign up for a $1 five-day trial
More comprehensive reports than many competitors
Simple interface, easy to perform multiple searches
You can adjust what information is shown on your account
Cons
Information might be inaccurate
The site uses "scare tactics" to encouraging subscribing
Easy to inadvertently sign up for added fees (like PDF downloads)
Some people were billed even after canceling their subscription
TruthFinder Review: Is It Worth It?
Truthfinder is a people search website that lets you search for anyone in the U.S. and gain instant access to their contact information, background checks, criminal records, and more.
All the information the site displays is technically a public record, meaning that it comes from documents or pieces of information not considered confidential.
The Freedom of Information Act (FOLA) mandates that these records must be made publicly available for those who request them.
In other words, Truthfinder isn't selling you information, but rather convenience.
The site uses algorithms to pull data from sources as varied as social media to personal blogs, arrest reports, birth records, court documents, and more.
All this information is publicly available, but you might struggle to find it on your own.
But can you trust what TruthFinder tells you? Will the information be accurate, and is it worth the subscription cost?
I've put the service to the test to help you decide if it's the right option for you.
How to Use the Truthfinder Website
Getting started with Truthfinder is simple. I began by searching a friend's full name and current location in the top search bar.
Seeing results takes a long time, so expect to spend about five to ten minutes watching various loading bars and confirming you want to continue.
Truthfinder may prompt you with questions to hone down their search, possibly pertaining to the person's approximate age, criminal record, social media accounts, and more.
Expect a few warnings about the 'shocking information' and 'potentially graphic content' you might find in the report.
You also need to verify that you won't use the report's information in discriminatory ways related to employment, insurance, tenant screening, or other purposes that go against FCRA guidelines.
Success! My friend's account was found. I could verify whether it was him by seeing whether the listed age, recent locations, and relatives were all correct, and could then click to open the report.
Note that you'll have to purchase a subscription to access the report (I'll disclose the full pricing information later).
After you subscribe, you can browse a background report that includes the following categories:
Personal: The person's full name, birth date, possible relatives, and closest associates.

Contact: A list of possible phone numbers and email addresses they are associated with.

Locations: All known living locations, complete with addresses and possible neighbors at each site.

Criminal: Any filed criminal records.

Sex Offenders: Locations of known sex offenders living close to the report subject.

Social: Links (if available) to the subject's Facebook, Instagram, Twitter, YouTube, and other social media accounts.

Licenses: Any professional licenses linked to the subject.

Finances: Financial information related to the subject, including bankruptcies, liens, judgments, foreclosures, and evictions.
Is Truthfinder Accurate?
While Truthfinder shares lots of information in its reports, its accuracy can be suspect.
I spoke with Liz Brock, founder, and owner of Root Investigations, a boutique private investigation agency in NYC for her perspective on services like this. She shared that she was skeptical.
"Sites that pull data from aggregated sources online and public data can have detailed data which is sometimes accurate," she told us.
"However because they are only pulling from particular sources, the data can often be filled with inconsistencies or errors and not up to date…[the information] may have clerical errors, or may just have blatant false information."
Even so, Brock believes sites like Truthfinder have their place for quick research.
"These sites are great for running a quick background check. However, all information needs to be taken with a grain of salt," she explained.
Brock pulled up her own report on Truthfinder and found many inaccuracies, including an incorrect middle initial and listed addresses for places she had never lived.
Overall, much of the "accurate" information was several years out of date.
Did my experience match hers? My friend's profile got the basics right, though it was wildly off with his job ('airline pilot' is not equivalent to 'high school teacher') and email addresses.
However, it did accurately pinpoint both his past and current addresses, as well as social media profiles.
The criminal, business, license, finance, and asset sections all came up blank. While this was expected, it resulted in a reasonably boring report, with little information that couldn't have been found through a basic Google search.
My own report seemed more comprehensive, likely because I share more personal information online.
Truthfinder pulled up my current Facebook profile picture, my full education and employment history (as reported on LinkedIn), and all my immediate family members.
Two-thirds of the people on this "close acquaintance" list, though, were strangers.
Truthfinder listed my childhood home phone number and email address but didn't have any more recent contact information.
Three out of five listed addresses were correct, and all my listed social media profiles were accurate, as was my asset information.
Next, I looked up my family members and was less than impressed with their report's accuracy.
In one instance, I found a criminal record for a traffic violation that was reported incorrectly.
Likewise, the platform mixed up my family relations, identified people as living in places they have never even visited, and presented seemingly random acquaintances as some of our closest associates.
It also listed totally incorrect employment information for numerous family members.
My experience summarizes why, in Brock's perspective, a site like Truthfinder works to find the basics about others, but shouldn't be counted on for more than that.
And even then, you might not be able to trust them. "Although [your search results] might be inaccurate," she told us, "they can help you in the beginning of a search for someone."
Pricing
The only way to access Truthfinder reports is to pay for a subscription.
This will cost $27.78 per month, or $23.02 per month if you purchase two months at once ($46.04 due at purchase).
Both packages will enroll you in an auto-renewing subscription program at the same price-point.
Here's an insider tip—if you stay on the Truthfinder payment page for several minutes without committing to a plan, the site may offer you a trial discount, such as a 5-day trial membership for $1.
At the end of five days, you will be automatically enrolled at the monthly rate unless you cancel beforehand.
Once you subscribe, you can perform an unlimited number of searches on different people and will have access to the full information for anyone you search for.
Signing up for a subscription also gives you access to a sex offender watch list and the ability to protect how your personal information is displayed on the site.
It's also possible to upgrade a base subscription to include the following:
Unlimited Phone Report ($4.99/month): Search any phone number for information about the number's owner.

Unlimited Email Report ($4.99/month): Search any email address for information about the owner.

Unlimited PDF Downloads ($3.99 one-time-fee): Download reports to view, share, and print at any time.
Analysis of Customer Reviews
On our website, Truthfinder averages 3.8-star and has a 73% recommendation rating based on over 1,300 customer reviews. Here're the main takeaways:
Common Compliments:
Reported information is usually accurate- sometimes helping users remember facts about themselves they had forgotten
The website has a simple to use interface
Common Complaints:
Lots of inaccuracies, especially regarding connections between relatives
Some people had inaccurate criminal records linked to them
Lots of issues with subscription billing (many were billed more months than expected)
Reports vary in scope and accuracy of the information, making it difficult to know what to trust
Popular Alternatives to Truthfinder
| | Truthfinder | Instant Checkmate | SpyFly | BeenVerified |
| --- | --- | --- | --- | --- |
| Monthly Subscription Cost | $27.78 | $34.78 | $29.97 | $26.89 |
| Trial Cost | $1 for five days | $1 for five days | $2 for seven days | NA |
| Average Rating (HighYa) | 3.8-stars, 73% recommend | 3.4-stars, 62% recommend | 2 stars, 31% recommend | 1.3-stars, 5% recommend |
| Sex Offender Information | Tells you if offenders are nearby | Detailed reports include photos and current location | Possible to search for offenders by address or zip code | Possible to search for offenders by address or zip code |
These four websites differ less than you might expect. They each have access to the same public information, and as such, offer similar pricing plans.
You can expect to pay between $19 to $30 per month subscription for each site, though both Instant Checkmate and Truthfinder offer a 5-day trial offer for $1.
Both SpyFly and BeenVerified ranked two stars or fewer among HighYa readers. Users complained that the information wasn't accurate, especially regarding their previous addresses and family members.
Others wrote that they continued to be billed for the service after canceling their account.
Instant Checkmate received an average rating of 3.4-stars and also offers the most affordable monthly package deal ($9.86 per month for a six-month membership).
Many people still complained that the site's information was inaccurate or too expensive for what they received, but others found the site provided quality background checks for the price.
One way that Truthfinder seems to differ from these other options is in user-friendliness.
Many customers shared the site made it simple to look up multiple people almost simultaneously, and that they appreciated how the information is displayed on a single screen.
I've used all four services and personally have found Truthfinder and Instant Checkmate to be near-identical from an accuracy standpoint.
Both provide the broadest depth of information, though you can typically expect a third or more of it to be inaccurate for each report.
Spyfly and BeenVerified may have a similar correctness ratio, but I've found these sites share less information in each report overall.
For me, this makes them less worth the subscription cost.
The Bottom Line
Truthfinder does a decent job of presenting publicly available information in an easily digestible way.
Using the platform, you can gain quick access to your subject's current and past residential locations, social media profiles, contact information, and criminal records.
However, this information's accuracy is highly suspect. When I looked up people I knew, I was shocked how off the reports often were—even in the cases of celebrities.
In one memorable instance, I looked up Kim Kardashian's report, only to find that her second-closest associate was listed as "Teen Choice Awards."
This lack of basic fact-checking for an A-list celebrity should make you question the validity of the rest of Truthfinder's data.
Another potential negative is that Truthfinder uses shock tactics to encourage you to subscribe.
The site will question whether you are comfortable seeing "potentially graphic" information about the person you are searching, and uses troubling language in their popups, including the following quote:
"We have millions of records that may expose [your subject] for who he really is. Please confirm once again that you are ready to learn the truth about [your subject]."
For the dozens of personal reports I looked at, there wasn't any information that could be classified as graphic or troubling, even during searches of celebrities with known criminal records.
So, while Truthfinder does provide you with pertinent details about your search subject, you can't be sure whether the facts are accurate, and most are likely easily accessible through basic online searching.
It's up to you whether the convenience of all this information at once is worth the subscription fee.
Frequently Asked Questions
Is Truthfinder Legit?
Yes. As with all public records search companies, Truthfinder will only display information that is in the public domain. The company makes no guarantee about the accuracy of the information it displays, so you may need to do some additional vetting.
Is Truthfinder Free?
No. Monthly subscriptions start at $23.02.
Is Truthfinder a Recurring Subscription?
Yes. The subscription can be canceled at any time.
How Do You Cancel Your Subscription?
Cancel your membership online through the Membership Settings page or by calling the company at (800) 699-8081 or through email at help@truthfinder.com.
Can You Remove Your Personal Information from Truthfinder?
Yes. Truthfinder allows all subscribers to remove information about themselves from their reports.
Start the process by searching your name and profile. You can then select the portion of your profile that you want to be removed.
The company will send you an email asking you to confirm this decision, and the information should be deleted within days.
Does Truthfinder Notify the Person You Are Searching For?
No, all searches are anonymous.
Customer Reviews
This company is actively collecting reviews from its customers. All reviews submitted are subject to moderation and approval to ensure they meet our
Review Guidelines
.
Our Promise to You
In order to safeguard you and ensure helpfulness and relevance, our compliance team manually assess every customer review before it goes live.
We have a zero-tolerance policy for fake reviews, and companies cannot control or alter any reviews at any time.