TruthFinder
Claimed This company has claimed this profile, is getting alerted on any new customer reviews entering this page, and may engage in dialogue with its customers to address their matters.

Companies cannot pay money or provide goods in order to remove or alter customer reviews.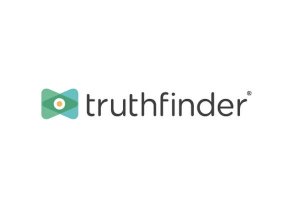 Truthfinder is a people search website that compiles public records for convenient background checks for a monthly subscription. However, inaccurate reports mean you might not get what you're paying for.
---
This company is actively collecting reviews from its customers. All reviews submitted are subject to moderation and approval to ensure they meet our

Review Guidelines

.

Service not worth one dollar

By Barbara Gory

,

Lake Worth, FL

,

Mar 20, 2018
Verified Reviewer

Overall Experience:

The charge was around $30. I gave them all the info I had, and I was given the list of neighbors on the street and the crime rate for the town and state. Absolutely nothing about the person I had inquired about and knew the information they gave to me by Google for free.

They are considered a scam/fake to me.

So where is the information about my long lost relative? Certainly not in their records!

I will contact Amazon in the morning with my complaint and request a refund since I used their service for less than 10 minutes.

Bottom Line: No, I would not recommend this to a friend

Apr 17, 2018

Hi Barbara,

We apologize for your frustrating experience with TruthFinder. Our information is gathered from numerous public sources. We're always working with our data providers to ensure that the information in our reports is as up-to-date and complete as possible, but occasionally some data just isn't available to us or may not be 100% accurate. Please feel free to contact us at any time if you have additional questions or comments. You can reach us 24/7 at (800) 699-8081.

---

Overall Experience:

I just wanted to take a look at what people see when they look my name up, works very well, people are very helpful, things pop up quickly. I recommend it to anyone. Definitely a tool that I would recommend to a friend who wanted to see what a job interview might see on their record.

Bottom Line: Yes, I would recommend this to a friend

---

Was interesting

By Jim Havelin

,

San Diego, CA

,

Mar 17, 2018
Verified Reviewer

Overall Experience:

As a former Trooper and later a criminal investigator, I have found that TruthFinder can provide a great base to begin searches. Through the information provided, in most cases. I can develop upward streams for further investigation.

Bottom Line: Yes, I would recommend this to a friend

---

Very thorough and patient troubleshooting

Florida

,

Mar 17, 2018
Verified Reviewer

Overall Experience:

I spoke with James about a billing issue that he resolved to my satisfaction. Additionally, I wanted an erroneous photo removed from the profile, and he showed me how to flag it. James was very courteous, amiable, and patient while resolving these two issues.

Bottom Line: Yes, I would recommend this to a friend

---

Advertisement

---

Outstanding experience with customer service

Utah

,

Mar 17, 2018
Verified Reviewer

Overall Experience:

I refer to confirmation number 03152947 and James.

James assisted me with a technical problem. His communications skills and knowledge of the product are outstanding. He was patient beyond my expectations. I am 80 years old and manage to create chaos with technology sometimes, and James straightened things out for me in short order.

I don't know about their product yet. That's why I'm evaluating it. However, if their product matches the service I received from James, I'll most likely subscribe.

Bottom Line: Yes, I would recommend this to a friend

---

Finding my mother and my son

Overall Experience:

TruthFinder,

Thank you so much for helping me locate my mother and my son. I have gone to many different sites through the years, and I have never been able to find them. Finally seventeen years later I went to your site and the second number I called was her. For years I would pay different sites to find them and never found an accurate number. I couldn't believe I was finally talking to them. Thank you, your site is the best.

Bottom Line: Yes, I would recommend this to a friend

---

Great customer service experience

Overall Experience:

I called today about a charge on my credit card that I did not remember. Naomi answered the phone and was very good to work with, explaining the charge, and helping me with my account. I have worked on Wholesale Phones almost 30 years, in Ford Parts here in Tucson, and I want to say that Naomi was as good to work with as anyone I have ever talked to. She was friendly, listened to my concerns, and then answered them one by one, so I really felt as though she cared about helping me. It is a nice experience, and I can honestly say that I will recommend these products based on my experience today. Great job!

Bottom Line: Yes, I would recommend this to a friend

---

Summary

Illinois

,

Mar 15, 2018
Verified Reviewer

Overall Experience:

She was very helpful and understanding of what I explained has happened, and she fixed it right away for me. I would recommend TruthFinder to my friends if you need to know about a person.

Bottom Line: Yes, I would recommend this to a friend

---

RIP OFF company, without question.

By Will Gorges

,

New Bern, NC

,

Mar 15, 2018
Verified Reviewer

Overall Experience:

This company was used to check backgrounds for one month, after that, I canceled. I was billed over and over despite canceling via email and never managed to get any assistance on their customer service line. It cost me over $200! The BBB gives them an A+ rating even with 99% NEGATIVE comments. Go figure. I guess they get paid by somebody.

Bottom Line: No, I would not recommend this to a friend

Mar 16, 2018

Hi Will,

I'm sorry to hear you had a negative experience with TruthFinder. Per our records, the only cancellation request we received from you was on March 13, 2018, and it looks like our member care team was able to assist you with your request. Please reach out to us if there's anything we can do to improve your experience. You can reach us 24/7 at (800) 699-8081.

---

Excellent site and accurate

Overall Experience:

This site revealed a lot of things I did not know about another person. Many things that were hidden surfaced to the top and exposed the truth. I recommend this site to anyone that has the slightest doubt as they will also find the truth. It has given me peace of mind and has answered many questions for me. You will be surprised how many things are revealed about the person you thought you knew.

Bottom Line: Yes, I would recommend this to a friend

---

TruthFinder customer service

Overall Experience:

Our credit card account was charged twice for our monthly TruthFinder. Caroline (who was the customer service representative) helped to reverse the double charge and correct the problem in billing. Caroline was very helpful and courteous. We appreciate that.

Bottom Line: Yes, I would recommend this to a friend

---