UNREAL Mobile Reviews
Claimed This company has claimed this profile, is getting alerted on any new customer reviews entering this page, and may engage in dialogue with its customers to address their matters.

Companies cannot pay money or provide goods in order to remove or alter customer reviews.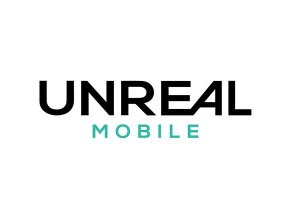 UNREAL Mobile offers 3GB, 8GB, and 12GB VOIP data plans—with unlimited overages—starting at $15 per month. Does this necessarily make them a good deal? Learn from customers' reviews.
---
TERRIBLE service

By Larryq E.

,

Atlanta, GA

,

Jul 26, 2019
Verified Reviewer

Overall Experience:

They take FOREVER to port numbers - no one knows anything, automated help call system is hellish.

The people are nice but cannot do ANYTHING.

They will also say ANYTHING.

Bottom Line: No, I would not recommend this to a friend

---

Complete crap

By Raymond P.

,

Texas

,

Jul 25, 2019
Verified Reviewer

Overall Experience:

UNREAL was very happy to take my money for a 1-year up-front payment, then I had to wait for them to send me a SIM card.Once received and installed, with my phone's APN updated, all I could get is errors. No calls in or out. When I went to their website, this is what I saw:


Alert: Your UNREAL Mobile service is inactive due to an unforeseen technical issue. Please Click here to contact customer service.

Of course, clicking where told did nothing but drop me at the list of problems and issues, so that I could try and figure out what the problem was. No matching problem found.

So then I tried to call them, and found out why they named the service "unreal." Nobody answered regardless of how many times I tried. Once, after a 15 wait on hold, they simply disconnected the call!

Now I have to fight to get my money back. I expect problems, like finding someone to talk to about it.

DO NOT USE UNREAL MOBILE.

Bottom Line: No, I would not recommend this to a friend

---

Advertisement

---

Satisfied in view of very low monthly price

By Craig H.

,

Wilmington, DE

,

Jul 23, 2019
Verified Reviewer

Overall Experience:

Even without previous experience with a smartphone, I had no difficulty getting UNREAL's ATT/GSM service working with UNREAL's SIM card and a new Nokia purchased through Amazon. UNREAL still advertising $10/month for 1 GB certainly seems inappropriate since the price was effectively increased to $12.99, but still this is about the least expensive available. I like that unused 4G can be indefinitely rolled over; I now have a bank of more than 5 GB, because I mostly use WiFi. Communication with UNREAL is available mostly through email. I don't like that UNREAL does not offer the ability to set caller ID (for example to my name) instead of a geographic location based on UNREAL-assigned phone number.

Bottom Line: Yes, I would recommend this to a friend

---

Extremely deceptive

By John U.

,

Dallas, TX

,

Jun 14, 2019
Verified Reviewer

Overall Experience:

UNREAL Mobile ZERO STARS, same as FreedomPop. Has been hyped up in many write-ups. Here is my experience:

The info provided on their website and elsewhere is incomplete and deceptive.

1. It is a VOIP service. Means phone calls, texts all go through your data and not phone network. Your data must be turned "ON" to do anything or you should be on WiFi. With this type of set up, 1GB or even 5GB will be gone in no time and then they will bill the "Overage" to your credit card.

2. I tried to set up service. It was impossible. I tried on two phones. It showed LTE or H signal but no function. No calls no internet, nothing.

3. Customer service: I was first not able to set up. When I wanted their help to set up the service, the first thing they asked for "credit card". I said "why do you need a credit card, the SIM and plan are already paid for". No straight answers. I had to dig it out of him, "I am going to charge this VIP Service to the card". I did not bother asking, how much. He did tell me, for free, try a different browser. Well, the different browser worked to at least get the set up going and signal but still did not work as mentioned above. It was not the fault of "bring my own phone" either because I used two different phones which had been used with their network carrier previously.

4. The customer service answered as above only before I signed up with them. Once the "SIM was activated" and you have to enter the phone number to get to the customer service, then you only get "interactive help", no more live person. If they did have a live person, he is going to charge you a "VIP FEE" anyway.

I don't know what they are going to say when I ask them to refund my money, the "14-day money back guarantee!"

Bottom Line: No, I would not recommend this to a friend

---

$12.99 - NOT $10

By Jeffrey S.

,

Redlands, CA

,

May 31, 2019
Verified Reviewer

Overall Experience:

They just ELIMINATED the included "services" and jacked up the price by $2.99 (30%) with a "service fee" that supposedly covers fraud and billing costs (on something you are paying for a month ahead of time - so where's the fraud coming in?). If you ask about it they just respond (by e-mail) that they "changed their terms of service" and you can cancel if you want. Here are the posted off to the side (ZERO e-mail communication about changes - and why would I be logging in regularly to check on messages off to the side of my account page?!). I haven't even been using up the 1GB of data, so what are they complaining about? If they try that again it will be off to using unlimited from Sprint...

3/13/19 12:23 PM

To continue to offer the lowest priced unlimited plans, encryption and privacy features are no longer included in your bundled plan. Both services can be added to your plan anytime for a nominal fee.

-----

4/25/19 3:40 PM

We've recently updated your subscription. Please review billing section for details

The billing page says this:

UNREAL MOBILE Administrative Fee Admin fee helps defray costs related fraud prevention, customer support and payment processing

Notice how there is NOTHING in the notice (which is just visible online and NOTHING like a notice about change of terms was sent by e-mail) about even the amount of the change. Just "go look at your bill now" and see what wonders we charged you with. A REAL bunch of LOSERS.

Bottom Line: No, I would not recommend this to a friend

---

Fraudulent scam...BEWARE!

By Suba S.

,

New York

,

Apr 27, 2019
Verified Reviewer

Overall Experience:

Horrible, fraudulent scammers. Once the number is ported, you cannot get it back! They will not release it and have no human customer service except sales who hang up on you. No incoming or outgoing calls. Opened multiple tickets with no response or solution. This is awful. Beware, do not fall for this scam!

Bottom Line: No, I would not recommend this to a friend

---

All around bad

By Hilliare W.

,

New Hampshire

,

Mar 21, 2019
Verified Reviewer

Overall Experience:

The ads and information look great. For me, nothing came about as advertised. They may have customer service, but effectively it is not there. The website circled me around. I was charged for something that I didn't ask for. I thought I had canceled. I canceled again, and it is no simple task, they make it a long process.

Bottom Line: No, I would not recommend this to a friend

---

Advertisement

---

Complete SCAM!

By Jon L.

,

Sleepy Eye, MN

,

Feb 6, 2019
Verified Reviewer

Overall Experience:

I ordered a mobile hotspot from FreedomPop/UNREAL Mobile a few months back. It arrived in a box on my front porch shortly after. I opened it up, and since there were no real instructions, installed the app on my phone and turned it on. I managed to get the hotspot activated.

I connected to it via my TV and sat down to watch a movie on Netflix, knowing that I only had 2GB of high-speed data before it slowed down to a low-speed connection. Halfway through the movie, the connection stopped entirely. No connection. Since I was led to believe that there was no limit to the throttled connection, I thought, "What a ripoff. I'll cancel in the morning."

In the morning, I couldn't locate a customer service number or website, so I turned on the device to see if I could find anything on it. Wi-Fi was working again! I blamed it on a tech malfunction and left the service active.

I used the hotspot sporadically to check emails and as a backup source of data while traveling at work. I figured I'd give it another chance when the billing cycle renewed.

When nothing improved over two billing cycles, I went through the app, to my account page and canceled. I got the typical confirmation email and moved on...or so I thought...

Here's where the real scam starts...

I received an overdraft notice from my bank account that I had been trying to close out. When I logged into my account, I discovered that UNREAL Mobile had charged me for two hotspots instead of the one. On top of that, they had been charging me for a second account all along. Not only that, but the second account was still active! And all of these unknown charges had caused me 100's of dollars in overdraft fees!

Since months had passed, I had no account info. There was no way I was going to turn on the hotspot for info. So I searched the internet until I found an email link for customer service. I explained everything and said I needed a refund for everything related to the second hotspot and connected account, which I had never ordered, received, or used.

A day (and more overdraft fees) later, I got a scripted nonsensical response from JOSE D., telling me that I was ineligible for a refund because I hadn't canceled my NONEXISTENT service within 14 days of not receiving it.

I'll summarize from here...

For the next week, I argued with this mindless pool of intellectual vomit, Jose D, demanding to speak with someone else. But only Jose D. replied, with his scripted, repetitious B.S. Until I finally stumbled across a phone number, on a review page, filled with people ready to lynch Jose D.

I called and spent hours on the phone with another genius, who tried the same thing, then tried to convince me that he was waiting for a decision from their headquarters, and would email me with their decision. At that time, I broke it down to legal terms, and informed him that I had been recording the entire conversation as well as keeping a record of all the e-mails between UNREAL and myself. I told him that the transaction was fraudulent, and constituted credit card fraud. If my money were not returned before the end of the week, charges would be filed which would include charges against him personally. It would be in his best interests to stay on the phone with me until the issue was resolved.

Miraculously, at that time, he received an email from his superiors, saying they would return $60 of my money within a week.

I was so angry, I didn't bother to fight for the rest of my money. I just wanted to be done with them. Thankfully my bank has agreed to waive the overdraft fees, since the situation was caused by UNREAL Mobile.

Bottom Line: No, I would not recommend this to a friend

---

Worst phone system ever

By K F.

,

St. Pete Beach, FL

,

Feb 5, 2019
Verified Reviewer

Overall Experience:

Absolutely the worst phone system ever. The phone/text system works off of an app which is one more step to make texts and was difficult to get around. There is a delay in phone conversations making them confusing, also, many incoming calls were dropped or never received, connectivity was sporadic even when the phone showed several bars and clarity was mostly poor. I would definitely not recommend the yearly discounted rate as you could lose it all while trying to switch.

Bottom Line: No, I would not recommend this to a friend

---

Scam and borderline consumer fraud

By Shane A.

,

Huntington Beach, CA

,

Dec 31, 2018
Verified Reviewer

Overall Experience:

I want to preface this review by stating that I work in the IT field providing technical support for many years now and am well versed in setting up and using new software/technology on computers and mobile devices.

This is one of the least user/consumer friendly apps and service I've attempted to use and highly do not recommend you attempt to do so either.

My experience:

I installed the UNREAL Mobile app on my phone and created an account on their website. Attempted to activate my UNREAL service by porting over my old number from Verizon and experienced issues with some of the information that I provided. I was not able to locate any technical support avenues on their website or app, and ended up losing my number of over 10 years that I also needed to access some accounts I use for working.

After doing a Google search for UNREAL's support, I came across their entirely separate support website. Created another account and contacted support about the issue to see if there was anything they could do to help me retain my number.

After waiting a few days for a response, "Jose D." finally replies with a copy paste with part of the FAQ page. Long story short here, we go back and forth for literally three weeks with him providing nothing but scripted or copy pasted answers to my questions one time a day. I asked for a supervisor multiple times throughout the ticket and was denied and instructed "the only way to speak to a supervisor is to call in to our support," I attempted to start multiple new support tickets, even one with the title "Anyone but Jose D. Please reply!" and he is still the only person to ever send me a response. He is truly one of the most useless and incompetent human beings I've ever had to interact with.

I still have not punched out the SIM card from UNREAL, so I had to install a WiFi-only calling app to call into their support line hoping to speak to someone with a higher IQ than they have fingers. This is where I get to talk to "Kervin L.," equally incompetent and useless, and also a liar.

Our first conversation I immediately asked to speak with a supervisor since "Jose D." insisted the only way to reach a supervisor was via phone. Kervin responds with that "It's late in the day, so all of the supervisors had gone home already. If you really want to talk to one you can call in tomorrow they will be here." Then proceeds to ask me why I'm calling, so I explain the situation I've been trying to resolve with Jose D. for the last three weeks and then told him that for some reason while I was dealing with my support ticket with Jose, UNREAL had activated my service and automatically assigned me a number, which didn't even have the same area code as my previous number. So he says "he's going to talk to his support team about what he can do to get my number changed and the service refunded." At this point, I've just requested a full refund of the $60 I spent on the service and I don't want to deal with it anymore.

The next day I call in early and get Kervin again (surprise surprise?) and ask to speak with a supervisor again. He informs me that "there are no supervisors on shift, and I've spoken with my support team and there's nothing we can do for you as far as a refund, but we can offer you an additional three months of service at 1 or 2gb of data per month." So despite almost 1/3 of the total service time gone, losing my longtime phone number, and literally never having a single answer when I asked "what I did to actually activate this service besides creating login info and attempting to port over my old phone number?" they can't, or at the very least are unwilling, to offer a refund. (Consumer fraud? Since when do you have to pay to contact customer service for a service you're not even utilizing? The unreal SIM card is still attached to the plastic it came in.)

After asking Kervin why he thought it was okay to treat a paying customer that way and flat out lie to them about when or if a supervisor would be available to speak to he just started to talk louder to try and overpower my voice on the phone. He then said "he would email me the address for the 'corporate office' if I wanted to make a complaint or request a refund." After three days I still had not received the email from Kervin, so I call in again. You may not be surprised, but it's Kervin again, I ask him where the email is, and he insists he sent it over already. After finally convincing him I did not receive it, he sends it over.

Now I'm left spending more time and money trying to use the speed of the post office to recover what should be a 5-minute refund.

If you're thinking about using this service please just take my advice and stay away from this flaming pile of worthless shit as you possibly can. I've opened up a support ticket with BestBuy to get this service removed from their shelves.

The borderline consumer fraud scam comes from the fact that I never fully activated this service despite my attempts for almost a month.

Bottom Line: No, I would not recommend this to a friend

---

UNREAL bad!

By Ludmila B.

,

Jacksonville, FL

,

Dec 21, 2018
Verified Reviewer

Overall Experience:

I was told that I will be able to use my new flip phone.

I got a SIM card from them for $11, then they told me my phone is NOT compatible. After that, I tried to cancel my account with them but they could not find my account.

But UNREAL charged me $33. For WHAT?

The customer rep will not listen to you, talking with you at the same time, like a robot.

I lost $44. Ha...

Good luck.

Bottom Line: No, I would not recommend this to a friend

---

It is "unreal" how bad this company is.

By Nellene S.

,

Declo, ID

,

Dec 19, 2018
Verified Reviewer

Overall Experience:

STAY AWAY! I ordered a refurbished phone from UNREAL. It didn't work. I tried to exchange, had no working phone or service for two months. I was still charged for service. After two months of trying to resolve the issue, I finally gave up and tried to cancel service and request a refund. That took another week and three hours waiting on the phone. Response time was over five days for each call or help ticket request. Terrible, terrible, terrible. There are other low-cost cell services. Avoid this one at all cost!

Bottom Line: No, I would not recommend this to a friend

---

Advertisement

---

OK service, they just won't port out

By Dave R.

,

Pennsylvania

,

Dec 14, 2018
Verified Reviewer

Overall Experience:

50 hours and they won't release my number to another provider. I liked their CDMA service, but we switched to GSM phones. Their GSM service is weak because of their required app for calls and texts. But CDMA is good and very inexpensive.

Bottom Line: No, I would not recommend this to a friend

---

Get the "Bring Your own Phone" CDMA option instead of the "3-in-1 GSM sim kit" option.

By Enrique R.

,

San Diego, CA

,

Dec 6, 2018
Verified Reviewer

Overall Experience:

Do not get the "3-in-1 GSM sim kit" option. It is a strict VOIP data only service through AT&T. It has lots of issues and quality of service is very bad. You have to call and text through the UNREAL app, which sucks. VPN does not work.

Get the "Bring Your Own Phone" CDMA option and the only issue I had with that was with MMS, minor issue. VPN and Rollover work great.

Bottom Line: Yes, I would recommend this to a friend

---

Same shabby service as FreedomPop, total lies!

By Jim C.

,

New York, NY

,

Dec 4, 2018
Verified Reviewer

Overall Experience:

I hate FreedomPop because it is unreliable VOIP service. Now UNREAL Mobile claims it uses carrier's cellular for the voice. That's why I would like to give it a try. IT IS STILL VOIP. In order to use the service, I have to download the app, the call quality is horrible, the phone doesn't ring when people call me. The calls always end unexpectedly in the middle of the conversation. There are problems with the text message, not able to receive non-English text messages. The data meter is inflated, I am a lighter user of the mobile data because most of the time I use WiFi in office and at home. So typically use less than 1 GB per month with my previous carrier. After I switch to UNREAL Mobile, the data usage approaches 1 GB just in the matter of few days, even though my usage pattern is not changed.

Now I decides to cancel the service and port the number out. It seems UNREAL Mobile sets blockage to make it harder to do so. It had been a few days and I still have no luck. UNREAL Mobile's customer service only opens Monday to Friday, not available in the evening or weekend.

UNREAL Mobile is a scam; it is not real service, stay away from UNREAL!

Bottom Line: No, I would not recommend this to a friend

---

Scam, impossible to get out

By Javier V.

,

Atlanta, GA

,

Nov 21, 2018
Verified Reviewer

Overall Experience:

The service goes through an application and it's terrible, a lot of noise, the calls end unexpectedly, etc. I decided to change right-away, and it is impossible to get the damn account number and PIN code to port out.

Bottom Line: No, I would not recommend this to a friend

---

Lying, unlimited text my butt!

By Joshua M.

,

Texas

,

Nov 12, 2018
Verified Reviewer

Overall Experience:

Text Message Fair Usage. Text messages are included in your Unlimited Monthly Plan subject to a usage limit of 5,000 text messages per month, per Unlimited Monthly Plan. Use of the Phone Service in excess of 5,000 text messages per month is excessive use and is a violation of UNREAL Mobile's FUP. Once the text messages included in your Monthly Plan have been used, your text usage will be suspended for the balance of the month.

On the website, it says unlimited call and text.

Unlimited meaning infinity, not 5000 limited, and if you exceed that, you're abusing the service! You liers, change the unlimited text on the plan page to 5000 max! Like their stupid info says, that took me forever to look up, to see why the heck they suspended my account that I pay for!

Bottom Line: No, I would not recommend this to a friend

---

Advertisement

---

Total disappointment

By Adrian B.

,

Tallahassee, FL

,

Nov 4, 2018
Verified Reviewer

Overall Experience:

I enrolled with UNREAL Mobile and could not make even a single phone call using their service. They sent me a phone with a defective WiFi and it wouldn't work until it updated itself, which it couldn't because of the defective WiFi.

I called and they said they will send me a replacement, which they never did. After calling a few more times and waiting for weeks for the replacement phone to arrive, they said they don't have any replacement phones of the same type in stock. Then I asked to cancel my service and get a refund, which they did after a few more phone calls.

The UNREAL Mobile people use many tricks to manipulate customers. Here are some that I encountered:

- They hide the option to "Bring your own phone" so that you buy a phone from them. I would have brought my own phone if I knew it was an option.

- They hide the customer service number so that you don't call them. It was very hard to find the customer service phone number, in a subpage of a subpage.

- Their customer service background music is the same song in an infinite loop so that you get annoyed and hang up.

Bottom Line: No, I would not recommend this to a friend

---

Not worth time, effort, and money

By Asif C.

,

California

,

Nov 3, 2018
Verified Reviewer

Overall Experience:

This company is really a B.S. They provide you with a SIM card for $0.01. But that SIM doesn't work, and then they bill you for no service/activation. Stay away from this scam.

I just spent 30 minutes with the customer service explaining that the SIME was never got activated or worked even after three different trials on three different unlocked phones.

Bottom Line: No, I would not recommend this to a friend

---

UNREAL rocks! Great.

By Bill K.

,

Texas

,

Nov 1, 2018
Verified Reviewer

Overall Experience:

UNREAL is outstanding.

When I ordered my SIM, I had a few problems which were *not* UNREAL's fault. I contacted Customer Service (many times - all my error) and they were just outstanding, just outstanding. Very helpful, courteous and informative.

They even contacted me to ensure I set up my data connection correctly. World class customer experience!

UNREAL rocks!

Bottom Line: Yes, I would recommend this to a friend

---

Still haven't gotten the phone I ordered

By Nicole J.

,

Atlanta, GA

,

Oct 19, 2018
Verified Reviewer

Overall Experience:

I ordered a phone from UNREAL Mobile on the 7th, it was supposed to arrive in 5-7 days. Today is the 17th, and it still hasn't shipped from their warehouse! I've tried (unsuccessfully) to call their customer (no) service. The line rings incessantly and is NEVER answered. I tried several days in a row to contact them. I finally just let it ring, I thought surely they would EVENTUALLY pick up. After 45 minutes(!), they hung up on ME! I did notice that they took my money the day I ordered it, but have yet to give me the phone or service. I plan to call my bank and have the charge reversed for fraud.

DO NOT use this company! If you have a problem, you will have no actual human being to contact, ever!

Bottom Line: No, I would not recommend this to a friend

---

Perfect for students mostly staying in Wi-Fi area.

Overall Experience:

I had two lines for my son and me with Sprint.

I found out that UNREAL Mobile seemed to offer the lowest rate. I canceled one line for my son with Sprint and opened two lines for my son and daughter with UNREAL Mobile. Even though I opened one more line, I was still able to save more than $120 per year.

Moreover, UNREAL now supports GSM phones.

My daughter was able to choose her favorite phone, which was not available on CDMA carriers.

Limited data in the plan is no problem at all to me since my children mostly stay in Wi-Fi available area (school or home).

Bottom Line: Yes, I would recommend this to a friend

---

Advertisement

---

Affordable, reliable service

By George L.

,

California

,

Sep 28, 2018
Verified Reviewer

Overall Experience:

I use Unreal Mobile on a second phone that I keep for emergency reasons and a backup phone. I liked the pricing of the service and the unlimited talk and text through cell service as opposed to VOIP over other services. One GB of LTE data and then unlimited 2G service for each month with LTE rollover is really wonderful.

I use the service through their Sprint service as opposed to their GSM service on an Essential Phone PH-1.

Compared to another service that I was considering, it will save me approximately $50 a year. The affordability of Unreal Mobile made it possible for me to have a backup service for cell coverage for my travels while also letting me have flexibility with a second phone.

Bottom Line: Yes, I would recommend this to a friend

---

Excellent service

By Snyder L.

,

Modesto, CA

,

Sep 18, 2018
Verified Reviewer

Overall Experience:

The plan is just what I need. Excellent service. I needed a low-cost mobile plan and Unreal offers the cheapest. I was able to active my own phone and the set up was super easy. I got the lowest plan ($10) per month, and it works as intended. I am saving over $200 a year.

Bottom Line: Yes, I would recommend this to a friend

---

Outstanding!

By Rob H.

,

Greenfield, WI

,

Sep 15, 2018
Verified Reviewer

Overall Experience:

This is a surprisingly great service. At first, I thought this was going to crummy but what a surprise. The phone worked just like any other phone service I've had before. I give this an Outstanding Thumbs Up. But the best part is the price. You can't beat the plan price. What savings!

Bottom Line: Yes, I would recommend this to a friend

---

My phone is finally affordable!

By Rachel H.

,

Florida

,

Sep 15, 2018
Verified Reviewer

Overall Experience:

I've been on Unreal Mobile for almost two months. I brought my LG V20 that was on Sprint. It felt risky, could $10, $15 a month really be good cell service? And it turns out it can!

I notice no difference from our Sprint service, which was $146 MORE per month! We switch, one at a time as a family, so on a whole, we will be saving over $1700 a year, and will be doing the most boring thing... paying off more of our mortgage each month! The $146 extra will save us four years on our mortgage. I am on the 2GB a month plan for $15, though if you're at work and home with Wi-Fi all day the 1GB for $10 is plenty.

I have some tips for signing up. If you're worried about making such a commitment, try this. We brought all our own phones over from Sprint, so we took an older phone that had some issues but still worked and put it on our Sprint account, that way the phone we wanted to use on Unreal was freed up and our Sprint account was safe, and my phone number was safe.

Then I set up the phone I wanted to use on Unreal. I had an issue when I first signed up, my phone wouldn't make calls, it would text, and data was fine, but no calls. I talked to Unreal's customer service, and they were great, resolved my issue in less than a day. And because I had an old phone on Sprint, I was never without my phone and my number. Once the phone was fully functional on Unreal, we could try it out! It only took us a few days to know we liked Unreal, once we knew, we transferred our number from Sprint. That part was very easy. Even if you had to go a whole month to see if you like Unreal, at $10 it's worth it!

One thing, Unreal is VoIP, what that means for you is that your calls and texts use data! I know it sounds scary, but it isn't. The 1GB, 2GB is how much 4G, high-speed data you get, once all your high speed is used up, you get unlimited 2G, lower speed data. The 2G still pulls up web pages and definitely makes calls. Texts use very very very little data. As far as calls, 1GB of data does roughly 1500 minutes, AND Unreal mobile's app makes Wi-Fi calling very easy, and that uses no data.

I hope you consider trying Unreal, we've been very happy, and it has been quite liberating to drop that expensive cell service!

Bottom Line: Yes, I would recommend this to a friend

---

Best MVNO hands down!

By Adam A.

,

Sep 15, 2018
Verified Reviewer

Overall Experience:

Unreal Mobile is the best Mobile Virtual Network Operator by far! After being an AT&T customer for over 15 years and going to Sprint for the "free year" plan last year, my time was up, so I decided to save and go with an MVNO. I did my research and since my iPhone 6 was purchased directly from Apple and I still had my Sprint SIM card, I was able to easily activate it by myself using Unreal's self-activation process. Since I have realized I no longer use the gigs of data I was used to in prior years, mostly because of great W-Fi almost everywhere I go, I signed up for the basic $10 1GB plan.

So far so good, I have not been able to notice ANY difference in coverage or quality in my area, which makes sense since I was happy with Sprint already for the past year in my area paying only tax.

Two hiccups that take away one star from my review are as follow. Initially, my iPhone would not use the phones native dialer to dial out, and I had to use the Unreal Mobile app, but after contacting customer service this was resolved in less than 24 hours. The second issue, which really got me worried, was my number, which I had for years, took almost four days to get ported in. Initially, I got the message saying the port was successful within 24 hours but it still took another 3-4 days to actually be active on my Unreal account. This obviously was a little scary since I have had my number for so long, but the main agent "Miguel" who helped me assured me along the way that my number was safe and would not be released to anyone else and that the tech team was working hard to finalize the porting process. Just make sure you DO NOT cancel your previous wireless account until you verify the port is successful or you can lose your number.

I will definitely stay with Unreal because of the fact that you can actually use a cell signal to call and text versus having to rely on having a data connection at all times like FreedomPop. I looked into FreedomPop as well, which is the parent company of Unreal, and Unreal has them beat in all aspects. They even now offer an AT&T SIM for those of you where Sprint might not have the best coverage. I plan on saving at least $700 this year on my wireless service with Unreal, which will put me right at being able to buy my next new iPhone.

Run, not walk, and sign up for Unreal as soon as you can because we all know deals like this don't last forever!

Bottom Line: Yes, I would recommend this to a friend

---