Upgrade Personal Loans Reviews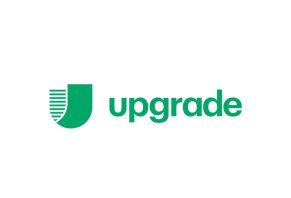 In business since 2016, Upgrade Personal Loans provides quick decisions for loans and lines of credit ranging between $1K and $50K, with reasonable interest rates.
About Upgrade Personal Loans
Upgrade Personal Loans offers an online marketplace lending platform where customers can check the company's affordable fixed rates, apply for loans and lines of credit up to $50K in seconds, and "build the future you want."
Inquiring about your specific rates and receiving preapproval won't affect your credit score. And if you're approved, you'll receive your funds directly in your bank account within one day of funding, have the opportunity to repay the loan over the course of between 36 and 60 months, and won't be subject to fees if you decide to pay it off early.
Are personal loans and lines of credit a good financial decision? If so, is Upgrade necessarily the right company for you? We'll help you decide whether or not their products will allow you to build the future you want—starting with the basics.
Which Financial Products Does Upgrade Offer?
There are three main products in the Upgrade lineup:
Upgrade Personal Loans
These unsecured installment loans (require no collateral) range between $1,000 and $50,000. All you have to do is enter the requested information into the one-page application, such as personal information, loan amount, and bank account details, and then receive a decision in seconds (more about this soon), with no impact to your credit score.
If approved, you can choose to repay the fixed rate loan over the course of 36 to 60 months.
While you'll submit your application through Upgrade, it's important to point out that they're only an online lending platform. This means your loan will be originated by WebBank, a Utah-based, "FDIC-insured, state-chartered industrial bank that provides customized consumer and commercial financing solutions on a nationwide basis."
Upgrade's Personal Credit Line
Upgrade's Personal Credit Lines offer many of the same features as their Personal Loans, including the ability to offer up to $50K in funds, fixed rates, and affordable payments over a specified length.
However, there are a couple of meaningful differences: You can use as much of the available balance in your personal line of credit as you need when you need it. And until you do, you won't pay any interest.
There are also no origination or advance fees. Just keep in mind that your interest rate could be adjusted based on "changes to your credit score, other risk factors, or market conditions."
Upon approval, to borrow from your Upgrade line of credit, you'll simply choose your advance amount, your loan length (12, 24, 36, 48, and 60-month options available, depending on your requested amount), the rate you'd like based on your preferred repayment schedule, and then verify your bank details. The funds will be sent directly to your account.
Upgrade's Credit Health Tools
As an Upgrade customer, you'll also have access to their free Credit Health tools to help you understand your score, obtain personalized recommendations, and stay in the know, including:
VantageScore® 3.0 – Helps you "understand the key factors influencing your score."
Credit Score Summary – Related to your latest credit report.
Credit Health Insights – Educational articles and resources to help you "unlock your full credit potential."
Credit Score Simulator – A tool that pulls information from your credit report and uses it to help you visualize "how different scenarios and actions may impact your credit."
Customized Recommendations – Based on your specific credit history.
Weekly Updates – An updated score every seven days.
Trending Charts – Show how your credit score is changing over time.
Email Alerts – Helps you quickly identify potential fraud, or other factors that could be impacting your credit score.
» Related: How to Get and Keep a Good Credit Score
How Does the Upgrade Application Process Work?
With these core details in mind, let's find out what you'll need in order to qualify for one of Upgrade's financial products.
Upgrade's Basic Eligibility Requirements
According to their site's FAQ, you must have a valid email address and an active checking account, be "a U.S. citizen or permanent resident, or living in the U.S. on a valid visa;" and "at least 18 years old (19 in Alabama and some select states)."
Upgrade's personal loans currently aren't available to residents of CT, CO, IA, MA, MD, VT, and WV. Even if you don't reside in one of these states, the company points out that, while they "take many other factors into account when determining loan eligibility, such as your loan amount, loan term, and credit usage, and history," they require that you have a minimum credit score of 620.
They only accept individual applications (no joint applications), although there is an area where you can enter additional income during the process, if necessary. Second concurrent loans are not offered.
According to a NerdWallet interview with co-founder and CEO Renaud Laplanche, Upgrade's underwriters are also looking for applicants with at least $1,000 of free cash flow after monthly expenses, as well as a debt-to-income ratio of less than 40 percent.
If approved for an Upgrade loan, you can use the funds for things like paying off credit cards, consolidating debt, building or improving your business, making a large purchase, or improving your home (to name just a few).
However, they emphasize it cannot be used for post-secondary education purposes, such as "tuition, room and board, transportation, or supplies." This is in addition to "investments, illegal activities, or gambling of any kind."
Applying for an Upgrade Personal Loan
First, you'll fill out basic information like the loan amount and what you'll use the money for, along with a consent to a Credit Profile Authorization, which will provide a general idea of how much you'll qualify for and the interest rate. This will not impact your credit score.
If you're preapproved and decide to continue the process, you'll choose the amount and repayment terms and submit a complete application, at which point Upgrade will run a 'hard' credit inquiry.
If necessary, they'll also create a To-Do List, which is always available via your online portal and outlines which items the company needs in order to complete your application. Examples they provide include (but are not limited to) a copy of government-issued identification, recent paystubs, and bank statements.
If you're self-employed, the process could be more involved and require additional documentation such as a full two years' worth of tax returns (all pages, including schedules), as well as the most recent statement for your personal or business account.
After the Application Process
According to Upgrade's FAQ:
"Your final approval is conditional upon our ability to verify all information in your application. Once the review is complete and a decision to approve has been made, funds should be available in your bank account [via ACH] within four business days. If denied, you can reapply at any time, but we suggest waiting 30 days from the date of your adverse action notification."
They point out that your first payment will be due one month after the funds have reached your bank account, with future payments due the same date each month.
Unlike some lenders, Upgrade's privacy policy emphasizes that the information they collect will not be used for joint marketing purposes or shared with other financial companies, or with affiliates or non-affiliates.
What Are Upgrade's Rates & Fees?
With amounts ranging between $1,000 and $50,000, all Upgrade loans are repayable over the course of 36 to 60 months, with APRs ranging between 5.96% and 35.97%, depending on your individual credit profile.
All loans come with a one-time origination fee between 1% and 6%, which will be deducted from the loan proceeds prior to depositing in your bank account.
Example: If you take out a $10,000 loan that has a 6% origination fee, Upgrade will take $600 as their fee, and deposit the remaining $9,400 into your account. However, you'll still pay interest on the original $10,000.
Upgrade's loans don't come with any prepayment fees or penalties, although returned payments and late payments (defined as more than 15 days past due) are subject to $10 fees, each.
If you have additional questions about Upgrade Personal Loans, rates, fees, or eligibility, a support representative can be reached at (855) 997-3100 or support@upgrade.com.
What Can We Learn from Customer Reviews for Upgrade Personal Loans?
Wherever we looked during our research, Upgrade seemed to come with an overwhelmingly positive online customer reputation.
Between more than 500 combined reviews on Credit Karma, LendingTree, and SuperMoney, the company held an average rating of about 4.8 stars, with common compliments citing ease of use, quick approvals and funding, and solid customer support. The relatively few complaints related to high fees and interest rates, along with difficult, drawn-out approval processes.
From a company perspective, Upgrade, Inc. is based out of San Francisco, CA and has been in business since 2016. It was co-founded by CEO Renaud Laplanche, also co-founder and CEO of Lending Club, and Senior Advisor Soul Htite, who's the founder of Dianrong.com and Senior Advisor to FinEx Asia.
Upgrade held an A rating with the Better Business Bureau, based on 220+ customer reviews (92 percent of which were positive) and four closed complaints, as of 4/25/18. No details were available.
Are There Other Personal Lenders Like Upgrade?
There are perhaps dozens of personal installment loan providers scattered across the consumer marketplace, many of which the HighYa team has written about previously. Some of the most popular options—and their core comparison criteria—include:
| Company | Loan Amounts | Interest Rates | Notes |
| --- | --- | --- | --- |
| Upgrade Personal Loans | $1K - $50K | 5.96% - 35.97% | Also offer lines of credit through WebBank, along with credit health tools |
| LendingClub | $1K - $40K | 5.31% - 26.77% | Loans are funded by investors, instead of banks. Also offers business loans and auto refinancing. |
| Prosper | $2K - $35K | 5.32% - 35.97% | Allows individuals to invest in personal loans |
| SoFi | $5K - $100K | 5.49% - 13.49% | Offers student loan refinancing, mortgage loans, and parent refinancing |
| MoneyLion | $1K - $35K | 7% - 29.99% | Free credit monitoring, rewards program. App provides financial insights and tips. |
| Fortiva Personal Loans | $2K - $10K | 15% - 35.99% | Lines of credit available |
| Earnest | $2K - $50K | 5.25% - 14.24% | Home loans and student loan refinancing available |
| Avant | $2K - $35K | 9.95% - 35.99% | Funds within 24 hours |
| CashNetUSA | $300 - $3.5K | 89% - 449% | Personal installment loans and lines of credit available |
Considering that most of these lenders offer fixed interest rates, 2-5 year repayment terms, no hidden fees (including no prepayment penalties), the ability to check rates without impacting credit score, direct deposit into your bank account, and a quick online application process, how can you choose which option is 'best'?
Let's discuss this as we wrap things up.
Our Final Thoughts About Upgrade Personal Loans
Unlike payday and cash advance loans, which typically carry ultra-high interest rates that often leave customers in debt cycles that can span years, personal loans and lines of credit almost always come with much more reasonable interest rates that can be repaid over the course of anywhere between two and five years.
In fact, personal loans and lines of credit can offer even lower interest rates than credit cards, in case you're debating between the two. Outside of this, it's largely going to come down to which lenders can accommodate your requested amount, offer the best interest rates, and provide the ideal repayment terms.
From this perspective, the interest rates for Upgrade's personal loans and lines of credit seem to fall with the same general ranges as their competitors, although their $50K ceiling is higher than most, if this is important to you.
They also come with an exceedingly high online customer reputation and offer free rate quotes that won't impact your credit score, so you might not have much more to lose than a few minutes of your time for giving them a try.
» Read Next: 7 Most Common Financial Mistakes and How to Avoid Them