UroLift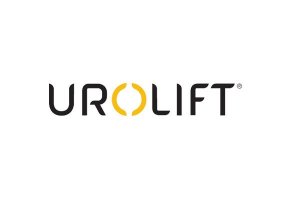 UroLoft is a safe and effective way of treating an enlarged prostate without putting you at risk for erectile dysfunction or serious side effects in the years following your procedure.
UroLift Review: A Detailed Overview
What Is UroLift?
UroLift is a minimally-invasive prostatic urethral lift procedure designed to counteract the effects of an enlarged prostate without affecting sexual performance.
The procedure is the brainchild of NeoTract, a California-based company that invented UroLift as a way to provide "rapid relief" and "improved quality of life" for men dealing with weak streams, frequent urination and the inability to empty their bladders.
The first UroLift procedure took place overseas in 2005 and since then has undergone multiple rounds of testing to ensure its safety and effectiveness. The procedure was FDA-cleared in 2013.
In our review of this procedure, we will tackle the issues that matter most to you: how the procedure works, its effectiveness, its safety and how much it costs.
We'll conclude with a section regarding the procedure's pros and cons. Along the way, we will feature the insight of a San Diego-based doctor who performs UroLift surgeries, as well as the insight from a variety of studies conducted by reputable medical research organizations.
Overview of the UroLift Procedure
The UroLift process takes place in two major steps: a cystoscope examination and the procedure itself.
The initial examination is what your doctor will use to determine if you're eligible for UroLift. Some of the preliminary qualifications include:
At least 45 years old
Prostate weight of up to 80 grams
The FDA approved the procedure for prostates up to 80 grams; if you're beyond that, you won't be eligible. If you're eligible, then your doctor will set up an appointment for the procedure.
Dr. Edward Cohen, a San Diego-based urologist who has performed numerous UroLifts and even had one done on himself, says he determines the type of anesthesia you'll get based on how comfortable you were with the cystoscope.
If the feeling of a camera in your urethra was bearable, you'll receive local anesthesia. Cohen said if the discomfort is unbearable, he uses nitrous oxide in addition to local anesthesia.
Each doctor differs, but expect to spend about 15 minutes allowing the local anesthesia to kick in.
Your doctor will then begin the procedure by inserting the UroLift delivery device and a very small camera into your urethra. The camera and device will travel down to your prostate.
The device delivers into your prostate a polyethylene suture with a nitinol (nickel and titanium mix) tab on one end and a stainless steel tab on the other.
The steel tips tabs are 8 millimeters long and sit perpendicular to the PET thread. The two steel tips cling to both sides of each side of your prostate, drawing them in like you would if you tied a rope around closed curtains to open them up.
In theory, the PET implants pull your prostate back far enough to open your urethral neck, allowing normal urination habits.
The implants are intended to be permanent. However, the stainless steel tab and the suture can be removed if need be.
According to Cohen, most patients of his require two to six implants; sometimes seven or eight. NeoTract says the average procedure requires four implants.
Furthermore, he noted that the goal of the procedure, in some part, is to help you get off urination medication like Flomax.
"UroLift doesn't turn you into an 18-year-old again but, without a doubt, things like urgency and frequency, flow strength and waking up at night will (most likely) get better," he said.
The procedure is meant to last at least five years but there are certain cases where patients have to go in for another procedure before that five-year limit.
UroLift Recovery: Is There Pain?
According to Cohen, patients will feel discomfort for up to seven days. "Ninety percent will go home after the procedure without a catheter," Cohen said.
"For the next day to five days—maybe seven at most—they will have discomfort when they start and end urination with some achiness. It's managed with ibuprofen. Occasionally they need pain pills, but that's not normal."
You may initially experience some blood in your urine but Cohen said that this is normal.
You will see your doctor within six weeks after the procedure to check in about your urination, prostate and well-being.
"I seem my patients back typically somewhere around three to six weeks," he said. "They are elated that they're peeing better and, second, that it was a relatively easy procedure."
A small percentage of patients will need a catheter for a few days following their UroLift.
UroLift's Scientific Efficacy
Cohen told us that 80% of his patients see an improvement in their prostate-related symptoms as a result of the UroLift procedure.
However, Cohen is one doctor among many. The better judge of how well the procedure works is the FDA, who approved a study of the procedure in 2013.
The initial study leading up to the procedure's approval revealed that the majority of men who received UroLift reported significantly better prostate-related and quality-of-life scores than those who didn't receive it.
Another study of the procedure was published in The Canadian Journal of Urology in June 2017. That study judged the effectiveness of the procedure five years after it was done.
Within three months of the procedure, participants had an 88% better international prostate symptom score (IPSS) than the patients who did not receive the treatment.
Furthermore, the participants who received UroLift had "significant" improvements in their quality of life and lower urinary tract symptoms within two weeks. These same patients were able to return to normal physical activity within nine days of the procedure.
In terms of re-treatment rates, a 2017 study from Cleveland Clinic's urology department noted that 7.5% of UroLift patients needed another procedure after two years.
Furthermore, the procedure had higher rates of incontinence than Rezum and Prostiva, two popular treatments we'll mention in the price comparison section.
UroLift vs. TURP
One of the common questions men have about UroLift is how it compares to TURP, or transurethral resection of the prostate.
In terms of recovery time and the effect it has on your sexual function, TURP is nearly the opposite of the UroLift experience.
A TURP procedure involves scraping out the tissue inside the prostate. As Cohen put it, it's like scraping out the inside of an orange and leaving the rind behind.
What results is a prostate that is much smaller but, because the procedure is far more invasive than UroLift, its consequences are far greater.
MayClinic lists some of TURP's side effects as:
Difficulty urinating in the days following the procedure
Urinary tract infections
Retrograde ejaculation (sperm travels into your bladder instead of your urethra)
Erectile dysfunction (probability is low)
Heavy bleeding (probability is low)
Incontinence
In addition to these side effects, you'll need to wear a catheter for a few days (in most cases). Catheters are not common for UroLift patients.
Furthermore, TURP requires a hospital stay, anesthesia, and an IV, according to Johns Hopkins Medicine.
Not only does UroLift have fewer side effects but it also doesn't require a hospital stay, making it a much more manageable event than going in for a TURP.
UroLift Cost Comparison
If there is one drawback to UroLift, it's the cost of the procedure. Each implant used in your procedure costs $700 to $1,000 according to Dr. Daniel Rukstalis, a professor of urology at Wake Forest University and one of the doctors who helped conduct the 2017 UroLift study we mentioned earlier.
Those fees are, however, limited to the equipment and don't include the cost your doctor will charge you to do the procedure. It also doesn't account for the effect your insurance coverage will have on the procedure's price.
According to medical billing metrics site MDsave, a UroLift procedure with one to three implants will cost you $5,603 to $8,232 with insurance coverage and doctor fees included. Your local urologist will be able to tell you what the procedure costs in your area.
In the 2017 study we referenced earlier, Cleveland Clinic provided average costs for the most popular BPH treatments:
Generic medication therapy: $394
Rezum (water vapor treatment): $2,489
Prostiva (heat treatment): $2,489
UroLift: $6,230
GreenLight (laser treatment): $4,661
TURP: $4,821
Laser prostatectomy: $2,127
Cleveland Clinic's study goes on to point out that the treatment provides the same level of symptom relief as the other treatments on the list.
Reminders for Medicare and Insurance Patients
Medicare routinely covers UroLift procedures, according to NeoTract. The procedure does not require prior authorization. The CPT (billing) code used for the procedure is 52441 for the first implant and the procedure, whereas 52442 is used for all subsequent implants.
If you have a "commercial" insurance plan (one you get through work or through the healthcare marketplace), NeoTract recommends obtaining prior authorization from your insurance company. Its reasoning is that most insurance companies aren't informed enough about the procedure since it's relatively new.
If your insurance company denies you, NeoTract says you have a right to an appeal. You can talk to your doctor about appealing the decision. Also, you can reach out to NeoTract to get advice on "how or when" to submit an appeal: (844) 516-5966.
The Bottom Line: Pros and Cons of UroLift
UroLift's greatest strength is that is widely acknowledged as a safe and effective procedure. It has FDA approval and is well-known in the urology community as a good option for men 50 or older.
The procedure is well-documented on numerous university medical websites as well as on websites for urology practices across the country.
The fact that the procedure doesn't require a hospital visit, has a low probability of damaging side effects and can be completed within an hour or two are clear benefits to this procedure, particularly to those who thought TURP or medication was their only option.
The downside to the procedure is two-fold: limitation and price. Only men who are older than 45, have prostate sizes up to 80 grams and past the initial exam can get the treatment.
Therefore, men with larger prostates will have to opt for more invasive procedures with more side effects.
Second, UroLift's price can be prohibitive for some. As we mentioned earlier, a procedure with three implants can cost you as much as $8,500 out of pocket after insurance.
Considering that price accounts for three implants, you could be looking at a bill of more than $10,000 if your prostate needs four to seven implants.
This price is significantly higher than the other procedures we mentioned earlier. However, if you're willing to pay more for the convenience and long-term minimization of the chances of erectile dysfunction and other side effects, you may want to try it.
In our opinion, the FDA and urologists across the country agree that UroLift is a safe, effective procedure for men who can qualify for it.