Varo Bank Reviews
Claimed This company has claimed this profile, is getting alerted on any new customer reviews entering this page, and may engage in dialogue with its customers to address their matters.

Companies cannot pay money or provide goods in order to remove or alter customer reviews.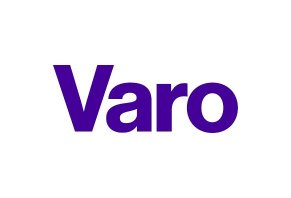 Varo is a full-service, app-based bank whose focus is on providing consumers with checking, savings, credit and loan accounts that challenge the way that traditional banks do business.
---
Great customer service

By Melissa M.

,

Uniontown, OH

,

Nov 4, 2020
Verified Reviewer

Overall Experience:

Willingness to help and get a resolution.

Very knowledgeable and great people skills. 100% available to you 365. Thanks Varo.

Pros and Cons:

Understanding
Knowledgeable
Pleasant
No "cons" were specified in this review

Bottom Line: Yes, I would recommend this to a friend

---

Simple use

By Jordan K.

,

Petoskey, MI

,

Nov 3, 2020
Verified Reviewer

Length of Use: 3–6 months

Overall Experience:

I have enjoyed using Varo. They even let me overdraft my account fee-free. No better online site. I would recommend this site to all my friends and family. They are extremely quick with their customer service as well. Any time I've called they have been quick, courteous, and helpful.

Pros and Cons:

Easy use
Well connected to other platforms
Everyone seems to have
No "cons" were specified in this review

Bottom Line: Yes, I would recommend this to a friend

---

Advertisement

---

No worries

By Antonia B.

,

Cheyenne, WY

,

Nov 3, 2020
Verified Reviewer

Length of Use: Less than 3 months

Overall Experience:

Varo has been a wonderful bank and a wonderful experience! I have not run into a single issue or a single problem. My daughter recommended Varo while I was using Chime and I am so thankful for the switch. I am thankful for the bank, I am thankful for the service, and I am thankful for the ease-of-use. You will not get a complaint out of me nor will you get a complaint out of my daughter. They cover overdraft with no issues, they answer questions that you have if you have any problems, you can set up direct deposit insanely easily, and it gets credited to your account so early. It has been wonderful and I think it would be a great product or a great thank for military veterans, active-duty, families with children, families with teenagers, or any of the above.

Pros and Cons:

Fast
Friendly
Easy
No "cons" were specified in this review

Bottom Line: Yes, I would recommend this to a friend

---

100% none better than bank

By Rose S.

,

Kirbyville, MO

,

Nov 3, 2020
Verified Reviewer

Length of Use: 6–12 months

Overall Experience:

I have had nothing but excellent service in any and all aspects of my account or just me as a person. Several times I have had to dispute certain charges, most min to minor amounts, however, several were of substantial amounts and each time I had my money retrieved and returned, as well as some refunds I received, each one without issue and swiftly. Also, my direct deposit with the no-fee overdraft deal is phenomenal!

Thank you Varo Bank, I give you a 100% 100 stars review, and I will always recommend your bank forever, just as I have already and continue to do with several others and anyone I meet or talk to.

Pros and Cons:

Efficiency
Guarantee
Personal phenomenal customer service
Hours of customer service availability
Small overdraft amount
Terms for qualifying for overdraft and/or no account fees

Bottom Line: Yes, I would recommend this to a friend

---

Nice job

By Chasity B.

,

Nashville, TN

,

Nov 3, 2020
Verified Reviewer

Length of Use: Less than 3 months

Overall Experience:

Very great job. I love this bank card. It is so easy to use. Every time I think about getting a bank account around the area I say no, this is free, convenient, and fast. I recommend anyone that's paying for an account to use it. It is just absolutely crazy when you could have Varo for free. Come on guys, get yourself a great amazing account.

Pros and Cons:

Easy to use
Fast
Convenient
No "cons" were specified in this review

Bottom Line: Yes, I would recommend this to a friend

---

Fantastic

By Blake S.

,

Jasper, IN

,

Nov 3, 2020
Verified Reviewer

Length of Use: 6–12 months

Overall Experience:

I have absolutely loved my experience banking through Varo. The app is simple to use and gives me the ability to control every aspect of my account and manage my money with ease.

Pros and Cons:

No fee overdraft
Early payday
Simple app
No "cons" were specified in this review

Bottom Line: Yes, I would recommend this to a friend

---

Length of Use: 6–12 months

Overall Experience:

They allowed someone across the state to steal my money. Somewhere I have never even made a purchase and while I was at work. I provided them with this information and they still denied my claim. They won't let me speak to the fraud department and said I haven't won my funds back, like this is a game. I will never bank with Varo again.

Pros and Cons:

Instant transfer
Can't speak to fraud department
Doesn't take you seriously
Won't give you stolen money back like promised

Bottom Line: No, I would not recommend this to a friend

---

Advertisement

---

All the above card

By Alina S.

,

Shreveport, LA

,

Nov 3, 2020
Verified Reviewer

Overall Experience:

I have great card usage access, update saving ability feature as in apps to earn real cash or save a penny, build your credit, customer support is very professional but chill, understanding, and effective problem fixer. No hidden fees, up to date feature, able to transfer funds without fees within Varo or external account, it's small 1-5% for instant (pennies). Ability to reload at Family Dollar, Dollar General, all CVS, or Walgreens.

Pros and Cons:

Reload card at CVS or family dollar
Customer support
Unnecessary hidden fees
Customer support not 24 hours
More earn move apps
Monthly refund ATM fees out of network
Reload ATM within network

Bottom Line: Yes, I would recommend this to a friend

---

Easy peasy

By Chris A.

,

Warm Mineral Springs, FL

,

Oct 31, 2020
Verified Reviewer

Length of Use: 6–12 months

Overall Experience:

Every time I use my Varo card, I'm not charged an ATM fee. Very convenient setup to put money on it as well. I'm in love.

Pros and Cons:

Did is past tense, I still love the service
It's easy enough for my wife to use, ope she don't see this, lol
Paying a fee to get money on it

Bottom Line: Yes, I would recommend this to a friend

---

Varo Prepaid Debit Card

By Connie F.

,

Marysville, CA

,

Oct 30, 2020
Verified Reviewer

Length of Use: 6–12 months

Overall Experience:

I love my experience with Varo. Easy load options. Always alerts me when I make a purchase. There are no monthly fees and no hidden fees. Makes transferring money easy and quickly.

Pros and Cons:

Easy load
No monthly or hidden fees
Easy transfers
No alerts when money is low

Bottom Line: Yes, I would recommend this to a friend

---

Best bank

By James F.

,

Kansas City, MO

,

Oct 30, 2020
Verified Reviewer

Overall Experience:

I can't put into words how great the bank is! Customer service is great too! Thanks, Varo, keep up the great work! Looking forward to being a customer for years to come and I'll keep telling my friends and family that they need to switch and give you a try because they won't regret it.

Pros and Cons:

No fee overdraft
No credit check
No fee ATMs
No cash back
Money transfers

Bottom Line: Yes, I would recommend this to a friend

---

Horrible fraud department

By Chris S.

,

Concord, CA

,

Oct 22, 2020
Verified Reviewer

Overall Experience:

So I used to think Varo was great, until I discover that Varo thinks it's a great idea to not allow anybody to be able to contact the fraud dept. So when they freeze your account, well, you're screwed for 24 hours at best. Regardless of whether you're stranded at a gas station and have no other means of buying anything because you put all your trust in Varo and they screwed you! Thanks Varo! Next time at least take me to dinner first!

Pros and Cons:

Easy access
No fees
Can't contact fraud department
Freezes your card for 24 hours
No loan options

Bottom Line: No, I would not recommend this to a friend

---

Advertisement

---

Awesome

By Adam B.

,

Louisville, KY

,

Oct 19, 2020
Verified Reviewer

Length of Use: 3–6 months

Overall Experience:

I found this to be a very easy app to use, and thank you, online. And I love the way that it saved your change for savings. I forgot all about it and noticed I had eight dollars, very surprising. User-friendly.

Pros and Cons:

Fast
Easy
Understand
No "cons" were specified in this review

Bottom Line: Yes, I would recommend this to a friend

---

Rating

By Ashley S.

,

Vale, NC

,

Oct 19, 2020
Verified Reviewer

Overall Experience:

All good things about Varo. No complaints at all! Have satisfied me throughout my whole experience with Varo. Thanks so much for your great services.

Pros and Cons:

Transfers
App
Online help
No "cons" were specified in this review

Bottom Line: Yes, I would recommend this to a friend

---

Great

By James H.

,

Kentucky

,

Oct 19, 2020
Verified Reviewer

Overall Experience:

I love the bank, I use it every day. The numbers wear off the card quickly. But that's about it. It's compatible with all the merchants I use regularly.

Bottom Line: Yes, I would recommend this to a friend

---

I love this bank

By Ryan G.

,

Loving, NM

,

Oct 16, 2020
Verified Reviewer

Length of Use: 3–6 months

Overall Experience:

Fantastic, no-hassle, friendly phone employee. Card got here fast, up to $50, no charge overdraft charges, it makes it so helpful.

Pros and Cons:

Quick
Friendly
No "cons" were specified in this review

Bottom Line: Yes, I would recommend this to a friend

---

Easy honest banking

By Samantha W.

,

Eugene, OR

,

Oct 16, 2020
Verified Reviewer

Overall Experience:

I've had nothing but good experiences with Varo Bank. The app is super easy and straightforward to use. I would recommend this bank to anyone. I also love how they offer a lot of things that other banks don't.

Pros and Cons:

App
Easy to find routing and accounting numbers
Fast costumer service
Can't deposit check unless enrolled in direct deposit
No free ATMs
Hard to speak to a real human over the phone

Bottom Line: Yes, I would recommend this to a friend

---

Advertisement

---

Can't be beat!

By Adrian B.

,

Louisville, KY

,

Oct 16, 2020
Verified Reviewer

Length of Use: 6–12 months

Overall Experience:

I've been using Varo for a little over a year as a bank account, however, I use it more and more. Varo customer service agents are always nice and helpful, never had a bad experience. Varo bank is truly the best banking experience I've ever had! The app is awesome, you are almost like your very own personal banker, you can do a lot within the app. You won't have any regrets keeping your dollars with Varo!

Pros and Cons:

Simplicity
Customer service
The app
Not 24/7 customer service

Bottom Line: Yes, I would recommend this to a friend

---

Perfect reliable service

By James B.

,

Greensboro, NC

,

Oct 16, 2020
Verified Reviewer

Length of Use: 3–6 months

Overall Experience:

I have been thrown every debit card in the world online, but chose to keep this one. They are reliable, and will never fail you! Thanks!

Pros and Cons:

Ease of app
Fast transfers for incoming deposits
No "cons" were specified in this review

Bottom Line: Yes, I would recommend this to a friend

---

Varo

By Adam S.

,

Duluth, MN

,

Sep 21, 2020
Verified Reviewer

Length of Use: 3–6 months

Overall Experience:

It's been really great working with Varo and I would always tell my friends and family about the Varo card, to have them get one.

Pros and Cons:

No fee overdraft
No ATM fees
Early deposits
It only takes away the overdraft after a month
They don't always give you the $75 promotion like it says it was going to
They email a lot

Bottom Line: Yes, I would recommend this to a friend

---

Great card

By Mowanna S.

,

Lancaster, PA

,

Sep 2, 2020
Verified Reviewer

Length of Use: 3–6 months

Overall Experience:

Whenever I have a charge that I need to dispute, they help me to do it. They have no fees and that's the best part because all the other cards I have used have a monthly fee.

Pros and Cons:

No fees
Easy to use
Fast direct deposit
No "cons" were specified in this review

Bottom Line: Yes, I would recommend this to a friend

---

Service

By Sherry M.

,

Battle Creek, MI

,

Aug 22, 2020
Verified Reviewer

Length of Use: Less than 3 months

Overall Experience:

Great card service and very beneficial. They offer many options with this card and always are kind if I needed any help with any issues! I highly suggest this card service. It's been great so far!

Pros and Cons:

Great customer service
Awesome card features
Beneficial services
No "cons" were specified in this review

Bottom Line: Yes, I would recommend this to a friend

---

Advertisement

---

Varo recommendations

By Miyadilah H.

,

Huntsville, AL

,

Aug 21, 2020
Verified Reviewer

Overall Experience:

I've been with Varo for some time now. Out of all online prepaid debit cards, Varo has no overdraft fees. Overall I give Varo an A+. Thanks Varo.

Pros and Cons:

No overdraft fees
Get paid 2 days early
Borrow money
No "cons" were specified in this review

Bottom Line: Yes, I would recommend this to a friend

---

Easy to use, no fees!

By Prezza D.

,

Chicago, IL

,

Aug 21, 2020
Verified Reviewer

Length of Use: 6–12 months

Overall Experience:

I love being able to access everything online/app. I can send money easily to friends and you can make Varo to Varo transfers.

Pros and Cons:

No fees
App
Savings account
No "cons" were specified in this review

Bottom Line: Yes, I would recommend this to a friend

---

Varo rocks!

By Melissa A.

,

Belvidere, NJ

,

Aug 21, 2020
Verified Reviewer

Length of Use: Less than 3 months

Overall Experience:

I love Varo! Makes life easier. App is simple to use. Highly recommend this company for your online banking. Download the app and it is easy to sign up.

Pros and Cons:

Simple
No hassle, excellent customer service
No fee to sign up
No "cons" were specified in this review

Bottom Line: Yes, I would recommend this to a friend

---

Perfect bank

By Charles T.

,

Cartersville, GA

,

Aug 20, 2020
Verified Reviewer

Length of Use: 3–6 months

Overall Experience:

Great service, I highly recommend this bank to any and everyone that I know. I have not had any problems what so ever with anything since I started using my Varo card.

Pros and Cons:

Very professional
Very precise
Great service
No "cons" were specified in this review

Bottom Line: Yes, I would recommend this to a friend

---

Messed up security measures

By Akenya S.

,

California

,

Aug 3, 2020
Verified Reviewer

Overall Experience:

I'm in Miami and my phone goes dead but I need to control my card because I've made reservations using this card and I attempt to download the app on my cousin's phone so I can transfer the money from savings to checkings and as I'm logging in it says the account is disabled. I give them a call and instead of them giving me some verification questions to answer they tell me the fraud department will be sending an email within 24 hours to verify my identity but the card will remain disabled until I receive the email. Like I'm in a whole other state and plans are now messed up because of the messed up security measures of Varo.

Pros and Cons:

No "pros" were specified in this review
Such an inconvenience
Dissatisfied

Bottom Line: No, I would not recommend this to a friend

---