VINCheckPro Reviews
Claimed This company has claimed this profile, is getting alerted on any new customer reviews entering this page, and may engage in dialogue with its customers to address their matters.

Companies cannot pay money or provide goods in order to remove or alter customer reviews.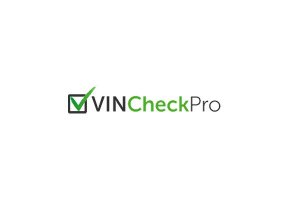 VINCheckPro is a website that allegedly provides you with essential historical data on vehicles based on its VIN number. Learn how customers are reviewing this service.
---
Scam!

By Chris L.

,

Palatine, IL

,

Aug 31, 2020
Verified Reviewer

Overall Experience:

Worse than that. I just don't get the report they were promising that was supposedly 1 single charge for 5 reports, they got to charge me monthly charges from SHAYLAS VIN SERVICE and VEHICLEREPORTSYSTEMS.COM. So it seems this page will take the card and put it in a scam system to it can be recurrent charges.

Yes, I should have made a review for weird pages offering you things where it is involved to disclose a credit card! I thought I learned that lesson before...it seems not. I will this time.

Pros and Cons:

No "pros" were specified in this review
Charges back monthly when they say it's just one single charge
Selling your card info to other scammers
They don't even retrieve the info for VIN numbers searched, not in my case at least

Bottom Line: No, I would not recommend this to a friend

---

Scam

By Jon J.

,

Baltimore, MD

,

Apr 22, 2020
Verified Reviewer

Overall Experience:

This company is using fake buyers who email as if they are looking to purchase, however, they INSIST you purchase this service. Not happening, this is a scam, this is racketeering and fraud, plain and simple.

Bottom Line: No, I would not recommend this to a friend

---

Advertisement

---

Worst ever

By Joe M.

,

Massachusetts

,

Jan 30, 2020
Verified Reviewer

Overall Experience:

I was interested in a classic 2003 Ford F150, King Ranch edition, 61,000 miles.

Almost no information on this vehicle. The last entry was from 2009, 11 years ago, reporting only a vehicle transfer with 26,000 miles. No sales records.

A complete waste of money.

Bottom Line: No, I would not recommend this to a friend

---

Definitely NOT worth it!

By Chris K.

,

Cleveland, OH

,

Dec 18, 2019
Verified Reviewer

Overall Experience:

I used VINCheckPro and LemonChecks.com to order a VIN check on a used car I wanted to buy in order to get the FULL history of the vehicle without having to go through Carfax or AutoChecks.com. As I wanted the Government supplied car history from NMVTIS and only VINCheckPro and LemonChecks offered this data - Carfax and AutoCheck use their own "private" database. It's unreliable!

However, the report I got back that was supposed to be free at first from VINCheckPro I had to pay for multiple reports to get the best deal and the entire full car history report I needed. Then they try to get me to sign up for a monthly program. No thanks!

Yes, their reports are very cheap and that's the ONLY good thing about VINCheckPro; but remember you get what you pay for!

Bottom Line: No, I would not recommend this to a friend

---

SCAM

By Darren L.

,

Victoria, British Columbia, Canada

,

Dec 16, 2019
Verified Reviewer

Overall Experience:

Save your money, this website should be shut down, a complete scam.

This system only provides information that is already available publicly and leads you to believe that they have additional information.

Bottom Line: No, I would not recommend this to a friend

---

Don't waste your time

By Jay Q.

,

Chicago, IL

,

Oct 2, 2019
Verified Reviewer

Overall Experience:

Definitely not a trustworthy or thorough report. Carfax pulled up an accident and VINCheckPro did not! Caution if you decide to use this "service".

This is your hard-earned money and you need to take every precaution to make sure you're buying a clean no-accident vehicle if that's what you're after!

Was very disappointed in the service, I will never use it again.

Bottom Line: No, I would not recommend this to a friend

---

Does not give complete info like Carfax

By Ron S.

,

Parma, OH

,

Sep 16, 2019
Verified Reviewer

Overall Experience:

Was expecting more info. Does not give everything in detail like Carfax.

Then when I went to email them with questions my email could not be sent. Tried two times. Had 3 records for junk and salvage but would not explain in detail what that meant. That's why I emailed them.

Not worth the money.

Bottom Line: No, I would not recommend this to a friend

---

Advertisement

---

Scam, never got to check even one VIN

By James S.

,

California

,

Sep 13, 2019
Verified Reviewer

Overall Experience:

The website vincheckpro.com does not deliver what it advertises. I paid my amount to check a VIN and was not able to even check one car. The BBB says they cannot enforce because they might be in Israel.

Bottom Line: No, I would not recommend this to a friend

---

Awful to deal with

By Derek C.

,

Arizona

,

Sep 11, 2019
Verified Reviewer

Overall Experience:

Awful to deal with, nothing but run around from their online support. Their VIN pulled up the car but there was no history on this car and no record attached. I asked for credit for this one search so I could use it for search on another vehicle but their online customer support lacks any competence to deal with customers. I recommend you do not use them.

Bottom Line: No, I would not recommend this to a friend

---

Scam

By Megan S.

,

Las Vegas, NV

,

Sep 2, 2019
Verified Reviewer

Overall Experience:

I've logged in multiple times and can't use my remaining reports points. It keeps telling me I need to purchase more. I was only able to use 2 of 5. Will be requesting a refund. Don't use this site.

Bottom Line: No, I would not recommend this to a friend

---

SCAM

By Tony R.

,

Nevada

,

Aug 23, 2019
Verified Reviewer

Overall Experience:

Do not waste your time or money scam. They did refund me but it's garbage.

Bottom Line: No, I would not recommend this to a friend

---

Very outdated

By Senovia R.

,

New Orleans, LA

,

Aug 12, 2019
Verified Reviewer

Overall Experience:

Very disappointed! Bought in hopes of getting info on the car I was thinking of buying. Their report on this car is over 1 year old...showed 63,000 miles when it has 109,000 and at minimum, it should show some updates as the care is a repo so that should have been reported but nope! Nothing. And I feel ripped off! This absolutely NO help! A waste of money and time. I asked for support so we will see what happens.

Bottom Line: No, I would not recommend this to a friend

---

Advertisement

---

Updated review

Update

By Ed G.

,

Alabama

,

Jul 9, 2019
Verified Reviewer

Overall Experience:

I opened a claim with PayPal, during which they provided me with contact info for the company (turned out to be called ClickBank - go figure); I called ClickBank and requested a refund. They tried to talk me into letting them work on the problem, but I persisted in asking for a refund and they agreed to issue a refund, which made it to my PayPal account. So at least I got my money back...

Bottom Line: No, I would not recommend this to a friend

Previous review
Jun 21, 2019

No report, no communication from company

I had a similar experience as another reviewer - in my case I signed up for five VIN reports, and when I completed payment through PayPal I was returned to a screen with an "oops" message and no other options (expected to return to my first report, or to a link to my first report) - other digital purchases (like sheet music) that I've made have always been immediately available after payment is made.

Looked for a way to create an account to get my reports; FAQ indicated that I should have been prompted to create a password on the payment screen (no such option available). Used the Contact screen to ask how to get my reports - received an automated response but nothing more after two days. Plan to open a dispute or claim with PayPal.

(

read more

read less

...)

---

Canadian got screwed!

By Nino A.

,

Toronto, Ontario, Canada

,

Jun 13, 2019
Verified Reviewer

Overall Experience:

I should have reviewed this site first to find out that VINCheck is useless.

As others had mentioned, you enter your VIN and are given signs that there are things you should be aware of. Click on the details and you are asked to pay for the report. Once you get the report, all the warnings are no longer there and any information regarding the sale or accidents is not there.

Oops, you're Canadian - sorry can't help you there, we don't have access to Canadian databases! Thank VINCheck - you could have warned me!

Bottom Line: No, I would not recommend this to a friend

---

SCAM in accurate data

By Calvin M.

,

Pennsylvania

,

May 1, 2019
Verified Reviewer

Overall Experience:

When you search the VIN, it says it has a lot of info only after you pay it is inaccurate not by a little.

Example: Just paid for a second opinion and I was not expecting to be off by a year and 12K miles.

Asked for a refund and they just threw the terms in my face that they were not responsible for the accuracy.

Bottom Line: No, I would not recommend this to a friend

---

Rip off

By Jason H.

,

Minnesota

,

May 1, 2019
Verified Reviewer

Overall Experience:

I needed to know as much information as I could quickly learn about a particular car. I entered the VIN and opted for the one time purchase option. Upon completion, I received an "oops" message with no other information or recourse. I confirmed that they charged my PayPal account and now I have nothing to show for it. I am super disappointed and feel scammed by this site.

Bottom Line: No, I would not recommend this to a friend

---

Total scam from guy named himself David Tay on Craigslist

By Sherry M.

,

Chesnee, SC

,

Feb 16, 2019
Verified Reviewer

Overall Experience:

Total scam to get you to purchase the report. I received an email from David Tay on Craigslist and he asked many questions about the car, we answered and said to come look at it, before a long travel and he said this:

"Thanks for your response. I really wanna see some information that the history report shows, and I don't wanna get it myself cause if it turns out bad it's useless to me, but you can use it either way. I would recommend the one from vincheckhub.com cause I've used them before and I trust them the most. If the report is good I have no problem repaying you for it and I'll come tomorrow with cash, and we can make a deal."

We never heard from him again even though we paid for the report, and the report is not up to date, miles were way off, lien info wrong, basically useless report for anyone to use, it has so many not available or found info. Also when you put your VIN number in, it comes up with exclamation marks leading you to believe there are questionable or negative items on the report, which under those titles there was no negative reported. Just a scam.

Bottom Line: No, I would not recommend this to a friend

---

Advertisement

---

Vehicle history report

By Ray P.

,

Seattle, WA

,

Feb 12, 2019
Verified Reviewer

Overall Experience:

I am very dissatisfied with this. The primary reason I paid for this was to find the current owner and title history. Nothing like this on the report.

The report shows "NO RECORDS FOUND" under Sale Records.

Waste of money.

Customer service does not respond..."not available."

I would not recommend this to a friend or an enemy.

Bottom Line: No, I would not recommend this to a friend

---

Brief report

By Thomas B.

,

Oregon

,

Jan 16, 2019
Verified Reviewer

Overall Experience:

I am dissatisfied with the result of the check - no information as to the number of vehicle owners, locations, service records. Waste of money.

Bottom Line: No, I would not recommend this to a friend

---

Scam

By Matt S.

,

Washington

,

Jan 9, 2019
Verified Reviewer

Overall Experience:

I paid for not only one VIN check but four additional checks. I get an oops error message and no report. That counts as one check from what I can see. Then when I put in another VIN, it tries to charge me again. Total scam. I file a dispute with PayPal and a complaint with the BBB. Warn people to stay away from this site.

Bottom Line: No, I would not recommend this to a friend

---

Waste of money

By Tibor S.

,

Cleveland, OH

,

Jan 9, 2019
Verified Reviewer

Overall Experience:

I ordered a VIN check and got a different VIN number report. Right away I contacted customer service, 13 days later, no answer. Nobody cares after you had paid for a service.

Bottom Line: No, I would not recommend this to a friend

---

Scam

By Mike B.

,

California

,

Dec 31, 2018
Verified Reviewer

Overall Experience:

The report provides information that can be found for free. Do not provide your credit card information as the website is not protected. I wish a had investigated this service before paying. I will have to submit a dispute on my credit card and request a new one.

Bottom Line: No, I would not recommend this to a friend

---

Advertisement

---

Lesson learned - read reviews

By Mike A.

,

Mount Airy, MD

,

Sep 27, 2018
Verified Reviewer

Overall Experience:

I used VINCheckPro to buy a car last year. No issues. I went to sell the car this year, and Carmax ran appraisal, showing two accidents and frame damage reported publicly - nothing on the VINCheck report. What a fraud.

Bottom Line: No, I would not recommend this to a friend

---

VINCheckPro, what a waste and scam

By Jay B.

,

Tacoma, WA

,

Sep 24, 2018
Verified Reviewer

Overall Experience:

I signed up ($13.00) to check a VIN and got zero information. When I tried to log in again on multiple computers. I just got a white page that said "Success," and I am unable to check other VINs as advertised. Don't waste your money.

Bottom Line: No, I would not recommend this to a friend

---

This is a total scam

By John R.

,

Mount Vernon, NY

,

Sep 4, 2018
Verified Reviewer

Overall Experience:

Please do not use this company. The sole purpose is to rope you into a monthly membership. The report showed everything in good condition. As the seller of the car, I knew some of the information was not captured accurately.

Bottom Line: No, I would not recommend this to a friend

---

Overall Experience:

After all, it is not too bad. I ordered this report and it gives you info about reported mileage, title condition, and so on. I needed full history about prior ownership yet it didn't give it to me.

Bottom Line: No, I would not recommend this to a friend

---

Looks suspicious

By Someone

,

Greater Toronto Area, Ontario, Canada

,

Mar 26, 2018
Verified Reviewer

Overall Experience:

I've searched VIN for a brand new car and preliminary search indicated Incident and Problem records exist. I've searched the same VIN through Carfax and Carproof, and zero records were found. Needless to say, I didn't pay for VINCheckPro's 'full' report.

Bottom Line: No, I would not recommend this to a friend

---