Viome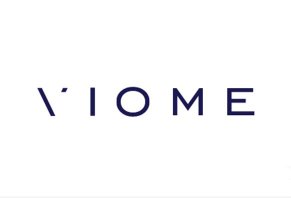 Summary
Viome is an at-home microbiome test that uses a stool sample to give you an analysis of the microbes in your gut so you can make dietary decisions to promote better health.
Viome Review - Is This Test Effective?
What Is Viome?
Viome is an at-home microbiome test purportedly designed to give you insight into the health of your digestive system.
The company website tells us that this simple test will "take the guesswork out of eating right" by identifying and quantifying the microorganisms in your gut to give you personalized nutrition recommendations.
According to the Viome website, scientists are beginning to appreciate the link between gut functioning and your overall health. By pinpointing and addressing problems with your gut, you can heal yourself from specific health problems or prevent them from manifesting in the first place.
Once you complete Viome's unique testing process by sending them a pea-sized stool sample, the company will provide you with personalized health information that includes a list of microbes detected in your gut and food and supplement recommendations for optimizing your digestive system.
This review examines the effectiveness of Viome and the importance of maintaining good gut health.
The Process
In many ways, taking a Viome test is a similar process as using an at-home DNA test. Once you order a kit from the company website, you can register it online and complete the online questionnaire.
The company claims that their AI software can run numerous data analysis across databases to identify patterns and determine which supplements and foods are best for your microbiome.
When your kit arrives, it includes all necessary information about the collection process. You'll need to send in a pea-sized stool sample that you collect by following the instructions in this video.
It's best to ship your sample back to Viome the next business using the provided pre-paid return postage. The sample will be stable in the mail for up to four weeks, but it's best to return it to the company as quickly as possible.
Your sample will be analyzed after it arrives at the lab, and you will be sent personalized recommendations through your online account that can be accessed by web or through the Viome app.
This analyzation process might take up to four weeks, and you'll receive an email notification when they are ready.
What Does Viome's Test Analysis Reveal?
This test determines both what microorganisms are in your gut and whether they are causing you physical problems.
Taking a Viome test will purportedly tell you important information about health and path forward. They suggest that taking these recommendations seriously can lead to the following changes:
Increased diversity of your microbiome
Minimized toxin production
Stimulated production of healthy nutrients
You can learn the optimal ratio of macronutrients for your health
Reduced overall inflammation, especially on the skin
You can learn whether your gut microbes are linked to weight control issues like obesity
Introduce missing beneficial bacteria into your digestive system
A better understanding of which foods will increase your energy and wellbeing
Increased numbers of bacteria in your system that contribute to melatonin production to control your sleep
Rebalanced gut microbes that eliminate digestive issues like gas and bloating
Your personalized Viome analysis will include a host of health information pertaining to your gut microbiome.
One key feature is the food recommendations. Several dozen types will be classified as Superfoods, Enjoy Foods, Minimize Foods, and Avoid Foods. The suggestions will be specific to you, and will also include food prep and portion guidelines.
These foods are chosen to help your microbiome maximize nutrient production and minimize toxins that trigger inflammation.
Viome suggests that it might take more than 90 days to see the effects of starting a new eating plan, so it's important to stay consistent throughout that time to experience the best results.
While everyone's experience will be unique, the company states many of their customers have experienced better digestion, weight loss, improved sleep, and overall mood improvements.
You'll also receive a comprehensive list of the microbes detected in your gut. Noteworthy microbes (for positive or negative reasons) might be highlighted with key facts about them. Sample results and recommendations analyses are available here.
Depending on your analysis, the Viome health team might also recommend you take supplements, which are often prebiotics, probiotics, or polyphenols.
However, the site makes it clear that the test doesn't claim to diagnose, treat, cure, or prevent disease, and that the information they provide is for informational purposes only. If you want more information about your results, it's best to take your questions directly to your doctor.
How Much Does Viome Cost?
Health Intelligence Service: $399
Gut Intelligence Service: $179
The Gut Intelligence kit focuses primarily on a nutrition plan and overall gut health, while the intelligence service kit additionally focuses on more areas of your health including cellular health, biological age, stress responses, and immune system.
As these tests are single-use, the company won't honor return or refund requests unless it is still in original packaging.
What Do Customer Reviews of Viome Say?
Online reviews from previous customers can tell us a lot about the value of a test like Viome, so we looked at the comments on at-home test-kit review site DNA Testing Choice to learn more. At the time of writing, Viome was ranked 2.2 stars out of 5 from 28 reviews.
One of the most common complaints we noticed was that people didn't think their results were personalized enough because they included too much generic health advice and seemed automated.
A few mentioned that it might be useful for people with undiagnosed health issues, but for generally healthy people, it offered little beneficial insight.
Another negative factor for many customers seems to be Viome's customer service. Some reviewers reported they struggled to get a response from the company through email and that they waited far longer than four weeks to receive their analysis. A few said that they never received their kit in the mail in the first place.
On the positive side, reviewers with known health problems seemed the happiest with this service. One customer with ulcerative colitis knew that butter and oil were trigger foods for them and was impressed to realize that the test identified that. It also suggested that they avoid spinach and apples, and the reviewer reported that doing so led to significant digestive improvements.
Expert View: Importance of Gut Health and Effectiveness of Viome
Lisa Richards, a nutritionist and gut health expert, backs up Viome's statements about the importance of maintaining good gut health.
"Gut health has important implications not just for gastrointestinal health, but overall wellness. A healthy gut microbiome is essential the health of the whole gut and understanding your personal microbiome will help you make necessary changes," she said.
"It's highly unlikely that these tests would work because of our embryonic knowledge of gut physiology as well as validated testing procedures," says Dr. Barry Sears, a leading authority on the anti-inflammatory diet and author of the Zone Diet book series. "What is known is that high-fiber diet rich in fermentable fiber and polyphenols is excellent for gut health. Rather than testing for microbial concentrations, I would suggest working on consuming ten servings of fruits and vegetables per day."
That's a view shared by Richards.
"Unfortunately, the science behind at-home tests are not advanced enough to detect general imbalances in gut microbiome," she said. "They would most likely detect only serious bacterial overgrowth that would be symptomatic well before an at-home test was attempted."
Bottom Line
Signs that your biome is off-kilter include difficulty sleeping, stomach problems, prolonged anxiety, and auto-immune issues.
Whether at-home microbiome tests are valuable for learning about your digestive system is an entirely different question, and it's one that's harder to answer.
That's partly because the science of gut health is still in the beginning stages, and there's not much consensus within the scientific community about which bacteria are helpful or harmful.
As their benefits are dependent on your genes, habits, and other microbes they interact with, bacteria that may be harmful to some people offer benefits for others, which makes it almost impossible to make broad statements about them.
The consensus we see from gut experts seems to be that at-home microbiome tests have potential, but that the science hasn't developed enough to the point where the results have significant meaning for the majority of people who take them.
Take this test if you're interested in learning more about your gut health, but keep in mind that the analysis you receive might be more generic than desired. This should not replace a consultation with your primary care provider.
Customer Reviews
Posted on Aug 11, 2020
Groupon
Don't order through Groupon, very hard to use. Don't reply to emails to help. Very frustrating.
I just lost my money. Can't get a reply from Viome or Groupon.
Bottom Line: No, I would not recommend this to a friend
Pros and Cons
No "pros" were specified in this review
No reply to my email
Our Promise to You
In order to safeguard you and ensure helpfulness and relevance, our compliance team manually assess every customer review before it goes live.
We have a zero-tolerance policy for fake reviews, and companies cannot control or alter any reviews at any time.