Washe Reviews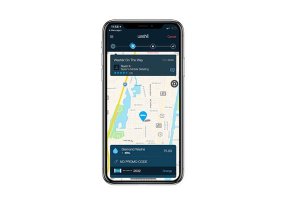 Washé provides on-demand car washers who will come to your house and wash your car at a level of detail corresponding to four different price points. The service is available in four states.
What Is Washe?
Washé is an on-demand car-washing service that sends mobile washers to your home to wash and detail your car. Their car-wash packages are sold in four tiers: $30, $45, $75 and $120.
The company is based in Boca Raton, Florida. It was founded in 2015 and then launched in 2016 by Stefan Joyal, an entrepreneur and recent college graduate.
As far as competition goes, a couple of services that are similar to Washé are Spiffy and Washos. We'll compare all three later in this review.
Because Washé is a relatively new company with some clear competitors on the market, knowing if it's the right choice for you can be tough.
In this review, we'll help you make your decision by doing an overview of what the app offers and then providing a comparative chart that pits Washé against Spiffy and Washos.
Then, we'll wrap up with a section on the service's general pros and cons.
The Basics of Washe
When we say that Washé is an on-demand service, what we mean is that you schedule a car wash just like you would an Uber or Lyft ride. Go into the app, tell it how many cars you want washed and then schedule the wash.
And just like Uber and Lyft, you pay for your wash every time one of Washé's washers comes to your car. If you choose the Gold package ($30 per wash) three times in a month, for example, you'll pay a total of $90.
When you set up your app, you'll be asked the year, make and model of your cards so that, when you schedule a wash, you can choose the cars in your profile.
As we mentioned earlier, you can choose from four different packages; each one is more extensive (and expensive) than the other:
| | Gold | Platinum | Diamond | Emerald |
| --- | --- | --- | --- | --- |
| Price | $30 | $45 | $75 | $120 |
| Time | 35 minutes | 50 minutes | 1 hour | 1.5 hours |
| Exterior wash | Yes | Yes | Yes | Yes |
| Interior vacuum/clean | Yes | Yes | Yes | Yes |
| Wheel/tire shine | Yes | Yes | Yes | Yes |
| Wax | No | Spray | Paste | Clay bar/paste |
| Shampoo carpet | No | No | No | Yes |
The main differences here in what you get for each package is the wax and shampoo. According to cleaning and detailing company Gold Eagle, there are significant differences between spray wax (Platinum) and paste wax (Diamond).
It's important to make that distinction because it's the only distinction between the Platinum and Diamond tiers.
Gold Eagle notes that spray wax requires spraying on the wax and then buffing. A coat of spray wax can last months, whereas a paste wax, while providing a car-show-level of shine, only lasts a few weeks.
The price difference between Platinum and Diamond is $30. So, you'll have to decide if you want to get a better shine on your car that won't last as long as the spray wax.
If the wax is more important, then paste is the way to go, but you'll have to pay more money more often in order to keep up the shine.
If you want your car clean and the shine isn't as important to you, the Diamond level wash is better suited for your needs and will save you $30 per wash.
The clay bar and paste wax combination you get in the $125 Emerald package is a the top wax package. Clay bars, according to Gold Eagle, pick up any remaining dirt and particles left on your car after the wash. The cleanliness provided by a clay bar is one that goes down to a microscopic level.
After the clay treatment, your detailer will apply paste wax. The combination of clay and paste wax provides a superior shine over spray wax and, of course, no wax at all.
Remember, too, that your car's carpets get a shampoo treatment with your Emerald package.
Based on what we found in our research of the various car-detailing options, we believe the Platinum and Diamond packages offer the best value because they provide a wax that, according to expert site Gold Eagle, is going make your car shine whether you go with a spray wax or a paste wax.
The Washe Fine Print
"Fine print" isn't necessarily a bad thing. Rather, we read through the fine print to pull out information that you might easily miss as you read through a service's website.
We went through Washé's FAQ section to make sure we weren't missing anything critical. Here are few things we discovered that we think are important for you to know:
Washers are licensed and insured, and they undergo background checks
Issues with washers have to be sent to Washe support
All payments are made through the app
You can contact your washer up to 24 past your wash
It's important to point out that the washers the company brings into their app are insured and licensed. These two facts meant that your washer is most likely professional and experienced, and also that, should something happen to your car, they've got the insurance to back up any claims and make sure your car is fixed.
A Look at Customer Reviews and Complaints of Washe
We read through user reviews of this service and found that the reviews were mixed. There were some 5-star praises but also some 1-star complaints, particularly about the washers doing a poor job of cleaning cards – missing the top of the cab and the bed of a customer's truck.
As for how the app functions, Washé gets rave reviews from iOS users and average reviews from Android users. Most of the positive reviews focused on the novelty and simplicity of the app, while complaints centered on car damage and that washer requests went unfulfilled because nobody in the area was available.
Washe Compared to Spiffy and Washos
| | Washe | Spiffy | Washos |
| --- | --- | --- | --- |
| Cheapest plan | $30 | $19 | $33 |
| Expensive plan | $45 | $299 | $169 |
| Add-ons | No | Yes | Yes |
| Size upcharges | No | Yes | Yes |
| # of states | 4 | 4 | 1 |
Based on our research, the biggest differences between these three services are what their premium packages offer and the ability to add on services like paint protection, spot removal and car-seat cleaning.
Washé definitely offers the simplest options. You get four packages from which to choose, with the main differentiator being whether or not you want a wax job and shampooed carpets.
Spiffy and Washos, on the other hand, provide multiple add-on services. Washos lists 12 on their site, while Spiffy lists nine different add-ons including two types of oil changes.
Another thing we'd like to point out is that Spiffy and Washos will charge you more for bigger vehicles. For example, Spiffy has two prices for the washing/detailing packages: one for a sedan and one for cars bigger than sedans (SUV's, minivans, station wagons, etc.). Their basic wash package is $19 for sedans and $29 for bigger cars.
Washos, on the other hand, adds $7 for large vehicles and $12 for extra-large vehicles.
Washé is by far the most available service. While it offers its services in four states just like Spiffy, the service is available in dozens of cities in California and Florida while Spiffy is only available in single cities in three states.
The Final Word: Pros and Cons of Washe
Based on our research, we believe that Washé's strengths are that its pricing model is simple and affordable as compared to the competition. Their access is pretty substantial in Florida and California, which is a huge plus considering Spiffy and Washos have very limited coverage areas.
It's also a positive, in our opinion, that they don't charge you extra for larger cars like their competition does.
As for the downsides, we think that their simple plans also work against them in the sense that you can add on extra services you might need. Families who have young children have car seats that most likely need to be washed but, unlike Spiffy and Washos, Washé's packages don't include car seat cleaning.
Also, while Washé has the biggest coverage area, you still run the risk of ordering a wash and finding out that a washer isn't available.
After thinking about what Washé offers and how it ranks against the competition, we believe this service is a great fit for someone who doesn't have the time to give their car a deep cleaning and wants a simple way to order a wash.
It's also a good service if you want a quick car wash but, remember, even though its cheap, you could spend $30 on supplies and do the job yourself in around an hour. Now, while that method doesn't save you any time, it does save you cash since your supplies can last you at least six months if you wash your car every month.
» See Also: Is Top-Tier Gas Worth It? Four Experts Say Top-Tier Gas Cleans the Engine and Saves You Money
Don't waste your time.

By Nick H.

,

Gilbert, AZ

,

May 27, 2019
Verified Reviewer

I was given a promo code for a free wash to try the service. I scheduled my first wash at 0800, with an appointment time running until 0925. No one was ever assigned to my appointment. 0925 came and went, I canceled my wash and rescheduled.

Reached out to customer service, and all you'll get from them is pre-typed statements offering zero assistance. They even went as far as to claim there were no washers in my area, when their app says otherwise. Then they tried the "it isn't always convenient for washers to go out to your area for a wash" line, I'm sorry, isn't that the point of the app? To pay for a service to have a washer come OUT TO YOU to wash your vehicle? Not like I live out in the sticks either. After 2 unsuccessful attempts to get my truck washed, I'm taking it to an actual car wash.

I wouldn't use this app, you're better off saving your $30 for a basic hand wash and going to a full-service car wash and spending that $30 on a wash, wax, and vacuum since that's what it'll cost at Francis and Sons.

Bottom Line: No, I would not recommend this to a friend

---

Advertisement

---