Xome.com Reviews
Claimed This company has claimed this profile, is getting alerted on any new customer reviews entering this page, and may engage in dialogue with its customers to address their matters.

Companies cannot pay money or provide goods in order to remove or alter customer reviews.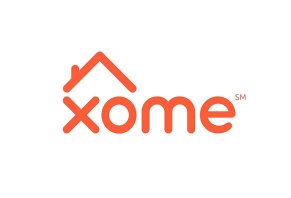 Xome is a new online-only company that helps buyers, sellers, and agents come together in an efficient manner, and to keep the process completely transparent.
---
Leary of shenanigans

By Harry T.

,

Hawaii

,

Jan 20, 2020
Verified Reviewer

Overall Experience:

We're looking to bid on a house in Hawaii - listed on Xome.com at $174K. Put a pre-auction bid at $295K, was rejected, then $300K - also rejected. So I'm not sure why this happened. Now going to wait for the auction. Also - whenever I read "reviews" and one half is condemning the company, and other half is effusive in praise, my shenanigans alert goes to red.

Bottom Line: No, I would not recommend this to a friend

---

The whole auction is a scam

By Corinne C.

,

Greenlawn, NY

,

Mar 12, 2019
Verified Reviewer

Overall Experience:

I recently bid on an auction and lost in the last 30 seconds (I could have bid more, but I was at my limit). The house was listed as financeable. Two weeks later after I put the house behind me, I get a call that the person who won backed out and if I want the house then it's mine. I had 24 hours to make a decision. I had to run around, go see the house again, get all my paperwork together, all with two small kids and a job to get this all in for them. I find out 3 days later the bank didn't accept my offer and they are looking for a cash offer. I have a feeling one of their insiders bumped up my price by outbidding me to drive their price up. I was way over the reserve price which is the minimum they wanted. Why list something as financeable if it's not? If I really won the auction fair and square then why didn't I get the house? Bunch of crap for nothing. I'll never recommend Xome. They're a bunch of crooks.

Bottom Line: No, I would not recommend this to a friend

---

Advertisement

---

Bunch of crap

By Jessica G.

,

Mesa, AZ

,

Feb 27, 2019
Verified Reviewer

Overall Experience:

They have held my Florida house hostage for the past month. They NEVER answer their phones. My realtor and I have spent 2 hours on hold to talk to someone about a lockbox issue. We ended up giving up and hanging up. My mortgage company can't even get them to respond. No, my house was not in foreclosure or close to it. I gave them 1 star as it made me put something.

Bottom Line: No, I would not recommend this to a friend

---

I think it's a scam

By M G.

,

New Jersey

,

Feb 15, 2019
Verified Reviewer

Overall Experience:

I don't think they are legit because I bid on a house and with 4 hours left on the auction it just disappeared. And I think it's really odd that they used to have really terrible reviews but the newer ones are all stellar.

Bottom Line: No, I would not recommend this to a friend

---

Beware: pricing is fixed.

By Gary H.

,

Statesville, NC

,

Jan 6, 2019
Verified Reviewer

Overall Experience:

As an agent doing price opinions for this company, I have seen this repeat, they don't want a true value of the property, they have a QC department that continually sends reports back and request changes to a honest report to value property lower than the original report would show. I have a license and integrity and will no longer do reports for them. This false value may benefit a buyer but does not treat sellers with a fair and beneficial service.

Bottom Line: No, I would not recommend this to a friend

---

Great customer service!

By Austin H.

,

Bakersfield, CA

,

Dec 4, 2018
Verified Reviewer

Overall Experience:

Xome has been excellent to work with! They are very responsive and are always there to help. I've been pleased with everyone who I have had the pleasure of dealing with, and the customer service has been terrific! People should check out Xome and use the platform. It is a great opportunity for buyers and sellers!

Bottom Line: Yes, I would recommend this to a friend

---

Realtor

By Kevin O.

,

Florida

,

Nov 17, 2018
Verified Reviewer

Overall Experience:

Xome had been a nice opportunity to gain exposure and market share (and make a few dollars at the same time). Following their specific guidelines and working hard for my clients has done me well.

Bottom Line: Yes, I would recommend this to a friend

---

Advertisement

---

Exceptional platform with unmatched service

By Tony D.

,

Chicago, IL

,

Nov 5, 2018
Verified Reviewer

Overall Experience:

Xome.com had provided exceptional opportunities for my clients to easily buy and sell property, and the people behind the scenes who make this possible are high-class professionals who deeply care about the clients and broker network. I am proud to be broker partner of this great organization!

Bottom Line: Yes, I would recommend this to a friend

---

Great professional solution

By Tim M.

,

Texas

,

Oct 25, 2018
Verified Reviewer

Overall Experience:

Xome provides a great service for sellers. We're constantly looking for ways to stand out in a competitive market and Xome offers a professional, yet different approach to home selling. There are a lot of different companies trying to do different things, but Xome is a real solution for our clients. Their staff has always been quick with communication, and their platform has always worked well.

Bottom Line: Yes, I would recommend this to a friend

---

Amazing company and business partner!

By Derek G.

,

Clearwater, FL

,

Oct 25, 2018
Verified Reviewer

Overall Experience:

A fantastic team here at Xome! Everyone has an amazing attitude and their dedicated team is always ready to help meet your goals. Partnering with Xome has contributed to my continued success as a trusted real estate professional, and I welcome any and all opportunities to work with them. Powerful cutting-edge tools, tremendous growth, dedication to customer service and an amazing mission statement are just a few of the reasons why Xome will be a business partner for life. Thanks so much Xome and your fantastic team for complimenting my business so perfectly!

Bottom Line: Yes, I would recommend this to a friend

---

Informative

By J S.

,

San Diego, CA

,

Oct 25, 2018
Verified Reviewer

Overall Experience:

Frequent informative articles to make a sound decision, regardless of what side of the transaction you may be on. A partner to have in real estate transactions. Please consider putting out free templates, either in Word or Excel. Thank you Xome!

Bottom Line: Yes, I would recommend this to a friend

---

I love working with Xome

By Kelly B.

,

Oct 23, 2018
Verified Reviewer

Overall Experience:

I am a realtor in the DFW area and have worked with Xome for many years. They are amazing innovators and are great to work with. They have allowed me to grow my business through a steady stream of referrals. Their platforms are ahead of the curve and offer buyers and sellers unique opportunities to pay less to purchase or sell a home. My base of happy Xome buyers and sellers is growing constantly.

Bottom Line: Yes, I would recommend this to a friend

---

Advertisement

---

I owe it all to Xome

By Kevin A.

,

Fort Myers, FL

,

Oct 20, 2018
Verified Reviewer

Overall Experience:

I began with Xome as an agent in April of 2016 and since then my business has grown over 5000%. Through the REO program and the for sale by owner program, I am in constant connection with buyers and sellers. I owe everything I do now to XOME; the company has helped my real estate business to grow beyond my imagination. Amazing.

Bottom Line: Yes, I would recommend this to a friend

---

Xome adds value to my clients and business!

By Veronica C.

,

Miami, FL

,

Oct 20, 2018
Verified Reviewer

Overall Experience:

I've worked with Xome for over 7 years. They are innovators and constantly working on providing the best marketing tools to get my clients' homes sold quickly at top dollar. Their super seller program allows our sellers to reduce the cost of selling their home while marketing it on their offer marketplace that reaches millions worldwide.

Bottom Line: Yes, I would recommend this to a friend

---

Great company and products

By Ivan S.

,

Miami, FL

,

Oct 19, 2018
Verified Reviewer

Overall Experience:

We have been working with Xome for a few years and it has been great, from their staff support, the different programs available to help buyer and sellers and many leads generated and converted. I highly recommended being part of the Xome network.

Bottom Line: Yes, I would recommend this to a friend

---

Amazing experience

By Jason T.

,

Yorba Linda, CA

,

Oct 15, 2018
Verified Reviewer

Overall Experience:

I have sold numerous standard listings through the auction platform at Xome.com. Each listing achieved a high net sales price for my sellers. My aggressive marketing combined with Xome's platform created a bidding frenzy which drove the price through the roof. Not only did we get record-breaking sales prices, we also sold the homes in less time than our competition. I highly recommend Xome for anyone looking to sell their home quickly and for top value.

Bottom Line: Yes, I would recommend this to a friend

---

Great company to work

By Ali Y.

,

Orlando, FL

,

Oct 14, 2018
Verified Reviewer

Overall Experience:

I am a real estate broker, located in Orlando, Florida and I have been working with Xome for the last 5 months, listing their REO properties in Orlando and Central Florida area. I was introduced to Xome a couple of years back thru NRBA and stayed in touch with them and attended every event they held in Orlando and Central Florida area the last couple of years. I have had the pleasure of meeting and conversing with Jen Pramac, Larry White, and other Xome staff members and whom I find to be very professional, knowledgeable and pleasant to work with. I have recently started listing their REOs thanks to Jen Premac and Larry White since June, and I enjoyed meeting and working with every staff member I communicated with via email or phone. The asset managers are also pleasant to work with and are very responsive and helpful to emails, calls, and concerns, and they answer emails and calls promptly.

I am very impressed and pleased with the services they provide, and I greatly appreciate the opportunity I have been given to work with them, and I hope to continue for many more years to come. I will highly recommend them to my peers who want to grow their business, and I also share the different selling programs they offer to our clients, be it buyers and/or sellers.

Aside from Auction, Xome has great programs for both sellers and buyers, and I highly recommend them. For more information, please contact their customer service and speak to an associate located in your area directly to get you more information.

Thank you Xome for the opportunity to be of your service and look forward to continuing to work with you and building together a long-lasting business relationship.

Bottom Line: Yes, I would recommend this to a friend

---

Advertisement

---

Xome is awesome!

By Suneet A.

,

Sacramento, CA

,

Oct 14, 2018
Verified Reviewer

Overall Experience:

I've partnered up wit Xome for about 1.5 years. Their product and service are awesome. Xome has helped me get quite a bit more business at the bottom of the sales funnel, which is typically the hardest to get!

Bottom Line: Yes, I would recommend this to a friend

---

Awesome business partner

By Sharon B.

,

McKinney, TX

,

Oct 10, 2018
Verified Reviewer

Overall Experience:

I recently closed on my first two transactions with Xome. They referred a seller to me and after selling their home, I helped them buy a new home. That's two transactions I would not have had last month.

Xome was a great business partner as they provided the necessary tools and documents up front, assisted when needed, always took my phone calls and answered emails. Oh yeah, their staff is not only helpful, they're friendly. Of course I had to share my commission with Xome, but I do that with anyone that refers clients to me.

Overall, it was a painless transaction. My clients loved the ability to save on the commission when selling and receiving help with closing cost on their purchase. Sign me up for the next one!

Bottom Line: Yes, I would recommend this to a friend

---

Awesome company to work with

Overall Experience:

I have been working with Xome for a few years now, and it has been an amazing experience. They managed to successfully incorporate and work with agents on REO, Short Sales, Super Seller, and the Purchase Program. Looking ahead of the wave always. Great people and staff, always helping you succeed.

Keep it up and LET'S KEEP ROCKING TOGETHER!

Bottom Line: Yes, I would recommend this to a friend

---

Partner for life!

By Amber C.

,

Houston, TX

,

Oct 6, 2018
Verified Reviewer

Overall Experience:

I have been a Xome Broker partner for years now. Began working with them helping to sell distressed assets. The innovative and forward thinking team at Xome are constantly creating programs and products to enhance the selling and buying experience for consumers and to provide a steady stream of business to their real estate partners. Through their programs such as the Super Seller Package, we have turned the way commissions are traditionally paid on its head, saving sellers thousands! In fact, I just closed a property with them last week where we were the highest sales price per square foot ever sold in that neighborhood!

Bottom Line: Yes, I would recommend this to a friend

---

Amazing

By Hilary M.

,

Chino, CA

,

Sep 26, 2018
Verified Reviewer

Overall Experience:

Working with Larry and Xome is amazing. It has allowed me to be creative in my business and offer options and new ideas to my clients. I am grateful to have a partnership with them and would definitely recommend their products.

Bottom Line: Yes, I would recommend this to a friend

---

Advertisement

---

I love Xome!

By Sebastian S.

,

Los Angeles, CA

,

Sep 25, 2018
Verified Reviewer

Overall Experience:

I love the Xome team. They are one of the few companies out there that actually care us about us brokers/agents. I am getting countless opportunities to grow my business. They are creating new options for how to list, market and sell real estate. On top of that, they are all a great group of people.

Bottom Line: Yes, I would recommend this to a friend

---

Vision of the future!

By William R.

,

Florida

,

Sep 25, 2018
Verified Reviewer

Overall Experience:

As we already know, real estate is an ever-changing industry, and if you don't adapt to those changes soon, you will become obsolete. Xome is at the leading edge of this industry changes, always innovating in adapting to the ups and downs of this market.

With Xome, I have the opportunity to work all sides of the transaction - buyer, regular seller, FSBOS, short sale, REO.

And yes, you have to work. Yes, you have to sharpen your skills! But that's the best part! Only the best agents in the industry will stay with Xome and rise to the top!

Now I look forward to changes because I know with Xome we will be ahead of the curve. I can honestly say we will be partners for life.

Put your "Xome Glasses" on and see the future!

Bottom Line: Yes, I would recommend this to a friend

---

How to increase your gross commission income

By Noah H.

,

Las Vegas, NV

,

Sep 25, 2018
Verified Reviewer

Overall Experience:

Xome.com has been a great tool for our team. It has helped us increase our business and our gross commission income. I highly recommend working with Larry and his team if you're looking to increase your bottom line.

Bottom Line: Yes, I would recommend this to a friend

---

A joke auction website

By Gary C.

,

Columbus, OH

,

Sep 19, 2018
Verified Reviewer

Overall Experience:

The Xome is not a real auction site. They allow the lister to set a reserve price AND have the power to reject a winning bid. I have been following a list that has been auctioned more than three times. Each time after the winner won the bid, on the second day, the property was listed again. Apparently, the lister won the bid every time! Don't waste your time; it is just a trap.

Bottom Line: No, I would not recommend this to a friend

---

Seller Beware!

By Willem S.

,

Springfield, MO

,

Sep 12, 2018
Verified Reviewer

Overall Experience:

Unless your house is a total dump, stay clear of these Xome people. I listed with them because I fell for their lies of no commission. Rather than paying the standard 3% to a listing realtor, I ended up paying not only the full 5%, but even the buyer's closing costs. Perhaps in an auction, someone would be willing to pay the 5% commission, but that would only be because they would buy the place at a greatly discounted price in the first place.

I give them a one-star rating only because I cannot give them a zero. I cannot say it enough - SELLER BEWARE! Even if the sales price seems reasonable, the closing costs you'll end up paying for both yourself and the buyer will bring your proceeds far below that which you would get through a standard realtor. Stay clear of Xome! You'll be glad you did!

Bottom Line: No, I would not recommend this to a friend

---