YieldStreet Reviews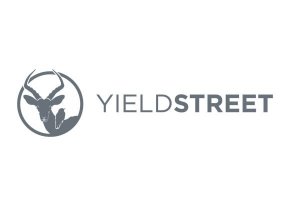 YieldStreet provides high net-worth individuals the opportunity to invest in "alternative" assets like litigation loans, real estate, and commercial lending, focusing on loans with collateral.
What Is YieldStreet?
YieldStreet is an investment company offering a variety of non-stock market "alternative investments" that, according to their website, are intended to produce 8% - 20% returns on your money.
According to Crunchbase, the company operates in New York City and started in January 2015. The company's three founders are Dennis Shields, Michael Weisz, and Milind Mehere.
The trio founded the company, according to their website, because they wanted a way to invest in various opportunities that were a little more secure than the stock market.
However, as we'll explain later, many of those opportunities were gobbled up by huge firms that shut out the little guy.
So, the trio launched YieldStreet as a way for the little guy to win via investors pooling their money together and putting it toward three main types of "alternative" investments: real estate, commercial lending, and litigation finance.
In this review, we'll talk about these two different types of asset classes, how YieldStreet structures them, the risks of investing with YieldStreet and the opinions of investors who've used the company in the past.
Along the way, we'll provide various observations and insights about the company.
Who Can Invest With YieldStreet?
Only "accredited investors" are able to use YieldStreet. According to the site's FAQ section, accredited investors have to meet one of the following criteria:
Net worth of at least $1 million
Yearly income of at least $200,000 in the past two years
Are an entity with more than $5 million in assets
All members of entity are accredited investors
Once you're cleared as an accredited investor, you're good to go. Just remember, though, that once your money is invested in a particular opportunity, you can't pull it out until the term of the investment is over.
How Investing with YieldStreet Works
The minimum investment you'll make is $5,000 and that amount depends on which opportunities you invest in. When you're ready to put forth at least the minimum, you have three main choices of asset classes in which you can invest: real estate, commercial lending, and litigation finance.
Basically, a company looks to borrow money for operations or maybe to buy a new property. They go to a loan originator who promises them to get the funding the company needs. The originator turns to YieldStreet, who gathers up money from investors like you to fund the loan.
They make sure, however, that the borrower puts up collateral just in case the borrower flakes out and doesn't pay. The collateral is usually assets; other buildings the company owns, offices, vehicles and the like.
Should they fail to pay back their loan, YieldStreet has rights to the collateral and can sell it off and try to break even from the deal gone bad.
In a perfect world, though, it would never come to that. The borrower would make their payments on time, with interest, and those payments would be given back to the investors.
The same thing works for litigation financing. In this situation, a borrower would find themselves needing extra money to pay for a lawsuit they have a good chance of winning but can't since they don't have the funds to fight through the months of litigation.
YieldStreet works with the loan originator to provide the money needed. Whenever the borrower makes their monthly payment to the originator, the originator sends the money to YieldStreet and the investors get paid.
Again, the money that's lent to the borrower comes form investors like you.
Once an opportunity like the ones we mentioned above are available (they call them "offerings"), YieldStreet posts it on their website. At the time of publishing, there were no investment opportunities. However, the company's website featured an upcoming investment opportunity that we'll explain in the next section.
How YieldStreet Structures Their Offerings
Whenever YieldStreet posts an investment offering on their website, they include the following information:
Annual interest: The interest rate the borrower is paying
Term: How long the loan is
Originator: Company setting up the loan
% Remaining: How much of the loan needs to be funded
Minimum investment: In this case, $40,000
The asset page also includes a summary of the details of the loan, including who else is partnering in the investment, what the investment is and what YieldStreet's role in the deal is.
Each upcoming offering also notes the date and time at which the offering launches.
They also include a helpful section titled, "Why We Like This Opportunity." In this particular situation, YieldStreet liked the deal because it was asset-backed (collateral), the loan amount was relatively small compared to the value of the property in question and the borrower had enough cash flow on the books to cover payments.
The "Why" section also noted that the loan originator had a sterling record when it came to the type of loans involved in this particular deal.
You'll find the complete investment memorandum via a link provided at the bottom of the page.
Basically, YieldStreet provides you all the basic information you'd need to know if, initially, an investment opportunity is right for you.
Once you're involved in an investment, you'll be paid according to pre-determined time periods or events. You could be paid every two weeks or you might only get paid when a settlement is reached in the lawsuit in which you invested.
Pro tip: The minimum investment amount is $5,000, but that doesn't mean that every investment opportunity will have a $5,000 minimum. In the example above, the minimum was $40,000.
YieldStreet's Risks
The company works hard to find collateralized loans because they reduce the risk of you losing all your investment. However, that doesn't mean that YieldStreet offerings are void of risk.
Here's what they say about this on their site:
"Like any investments, loans listed on YieldStreet carry investment risk, which should be evaluated on a case-by-case basis. We strive to list investments on YieldStreet that are backed by strong collateral and provide attractive returns. Usually, the investments are uncorrelated to the overall market."
When you're dealing with loans, there's always the possibility that the borrower will go into default and not pay what he, she or they promised to pay. In that case, there's a chance that, even with the collateral, you won't earn back your original investment amount.
YieldStreet's Fees
According to YieldStreet, there are two fees you'll most likely pay when investing with them: listing fee and management fee.
The listing fee is what's charged to the loan originator and management fees are what's charged to you, the investor, to compensate for YieldStreet's work to bring you the investment, process payments and other aspects of running an investment.
According to their website, management fees are 1% - 4% depending on the offering.
Any projected returns for a particular offering represent the net return after fees are charged.
What Customers Are Saying About YieldStreet
There are very few customer reviews of YieldStreet.
However, the company does have a Better Business Bureau page. According to the BBB, the company has an A+ rating, although there were no customer reviews at the time of publishing.
The Final Word on YieldStreet: Pros and Cons
Based on what we've researched, we believe that YieldStreet's investment platform's strength is that it brings to the individual investor an investment opportunity that wouldn't normally be available.
As we mentioned earlier, big firms tend to score the big real estate and litigation deals. However, by pooling together money from accredited investors, YieldStreet can make these investments available to the "average" person.
Another plus is that their website includes a "University" section designed to educate you about the company, alternative investments and other facets of investment.
The downside to the company is that they're very selective about who can invest with them. Based on what we saw, you have to either have a high net worth or high monthly income to be able to participate as an individual investor.
According to CNBC, there were 10.8 million millionaires in the United States in 2017. DQYDJ reports that less than 5% of Americans earn more than $145,000, which means that a very small slice of the population can use YieldStreet.
Who would be the best fit for this company's offerings? Based on our research, we think it's someone with a high net worth who is looking for an investment opportunity that doesn't follow the stock market and has built-in security in the form of collateral.
YieldStreet is very possibly a fraud

By Firdaus J.

,

New Jersey

,

Mar 11, 2020
Verified Reviewer

YieldStreet is possibly a fraud.

I work in the financial services/investment management industry - and have been an investor in YieldStreet (YS) since May 2018. Based on my professional experience in investment management and personal experience as an investor in YS - I believe YS shows many signs of being a fraud - of a few different kinds.

First kind - funky accounting.

I have invested $40k in 2 deals - which according to them have returned 10% annually. Except when I crunch the math based on the balances credited to the account to date - they have paid more like 4%.

But that's not the worst part.

Second kind - unreliable terms.

Namely the investments do not mature as described. The first investment that I made in May 2018 had a stated term of 24 months. In March 2020 - almost 22 months later - that same investment has an "estimated term remaining" of 14 months. So somewhere in the interim - this investment went from 24 to 36 months. Now - when they made this change - they sent out reams of fine-print about this to cover their butts. But, to an investor in an illiquid and nonredeemable product where you have no choice but to accept these shenanigans...that is not a real choice.

But even this is not the worst part!

Third kind - straight-up good ol' fashion scam.

The second investment I made was in their Louisiana Oil and Gas Financing deal. On paper this is what they show me:

Current investment value: $21,413.35.

Principal Outstanding: $19,211.92.

Investment Interest Accrued: $2,201.43.

Target Interest Rate: 11.00%.

Estimated Term Remaining: 3 Months.

Except that this company is bankrupt and has not been making any payments what so ever and possibly will never pay back any portion of the principal. All these returns that they show on the website are pure fantasy. And what about this bit: "Estimated Term Remaining: 3 Mo" - that's high comedy right there!

More importantly - there has been no communication from YieldStreet on this. At all. Total silence. I've tried getting in touch with their support on multiple occasions - but have never heard back.

Again - as I said - I'm in the investment management industry and am no stranger to investments turned sour. But just be upfront about it and communicate to your investors what is going on. Showing these paper gains - while the money has disappeared - that is just straight up Madoff-category fraud.

I'm planning on filing a complaint against them with FINRA and maybe even filing a lawsuit. I was wondering if other people have had the same experience and if anyone would be interested in joining the complaint/lawsuit.

Bottom Line: No, I would not recommend this to a friend

---

Advertisement

---