YogaWorks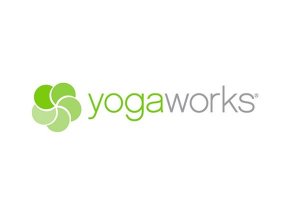 YogaWorks is a national yoga company with more than 60 studios across the United States as well as options for workshops, retreats, and a subscription streaming service (MyYogWorks) for home practices.
YogaWorks Review: Is It Worth It?
Founded in 1987, YogaWorks is a national yoga company that offers studio classes in more than 60 locations, as well as online classes, international yoga retreats, and technique-building workshops.
The company website states that YogaWorks relies on highly trained instructors that infuse their teaching with "quality, integrity and a sense of humor." It's their goal to make yoga accessible to everyone, regardless of their previous experience.
They offer a diverse range of yoga classes taught by world-class instructors, most of whom have completed at least 500 hours of YogaAlliance-approved curriculum.
YogaWorks claims to provide a range of yoga classes that are suitable for everyone from athletes to those in need of rehabilitation. Their signature YogaWorks course emphasizes thoughtful sequencing with options for modification to adjust the difficulty level throughout each class.
But should you commit to the YogaWorks studio experience, and does the brand's online platform add enough value for you to justify the cost? We've looked at the facts to help you make a choice.
What Options Are Available with YogaWorks?
At the time of writing, YogaWorks offered a variety of ways to enjoy their fitness content. We've highlighted some of the critical details for each option below.
Studio Classes
YogaWorks manages studios located in Atlanta, Baltimore, Boston, Houston, Los Angeles, New York, Orange County, the San Francisco Bay area, and Washington D.C. While each studio offers different classes, the options we noticed on the calendars most often included the following.
Vinyasa Flow: Move continuously through sequences to build strength, endurance, balance, and flexibility.
YogaWorks 1-2: You will blend precision of movement with attention to your breath with this deliberate practice.
SculptWorks: These moves incorporate resistance bands to up the intensity for your muscles.
CoreWorks: This conditioning class focuses on cardio intervals designed to raise your heart rate and help you burn calories.
Power flow: You will focus on weight-bearing standing poses so you build up flexibility and stamina.
Iyengar Yoga: These slow-paced classes focus on posture and use props to improve your alignment.
DanceWorks: High energy, conscious movements in these classes help you build strength and flexibility.
TRX: You will boost muscular endurance and cardiovascular fitness by completing circuit workouts with suspension trainers.
Pilates: Total body conditioning classes designed to increase strength and flexibility, especially in your back and core.
CoreBootyWorks: This class gives you total body workouts with a focus on the core and glutes.
The cost of YogaWorks studio classes varies based on the studio location and the option you choose. In general, we noticed that the price for a single session ranged from $22-$28 and a package of ten classes cost between $185-$235. These packages are non-refundable and expire six months after your purchase date.
If you prefer to pay for a monthly membership, these cost between $109–$120 for access to a single studio and require a three-month commitment before you can cancel without penalty. For slightly more per month, you can upgrade your membership so you can access all the studios within your region or even all YogaWorks studios.
The company advertised at the time of writing that all new members will get the first two weeks of their first month free. Monthly members also gain access to an unlimited number of classes each month as well as 10% off all YogaWorks merchandise, and two guest passes each month.
MyYogaWorks
For those who prefer to work out from home, YogaWorks offers an online streaming platform. These videos range from five to 60 minutes in length, and they are streamable on any device with internet capabilities.
Digital subscribers gain unlimited access to all on-demand classes, which they can search for by teacher, length, and style. These classes range in length and difficulty so that both beginners and advanced yogis can feel challenged.
Studio members can subscribe to online access for $5 per month. The non-member rate is $15/month. All new subscribers will receive a free two-week trial when they first sign up and you won't be charged if you cancel during this time.
Yoga Workshops
For those who want to take their yoga practice further, YogaWorks offers a variety of workshops designed to immerse you in a style, technique, or yoga approach for a day or weekend. These workshops take place in studios across the country, and over 250 workshops were scheduled for 2019 at the time of writing.
Yoga Retreats
If you want a break from routine for a few days, YogaWorks offers yoga retreats around the world. Locations include Arizona, Bali, Thailand, Colombia, Guatemala, Mexico, Peru, Joshua Tree, Mexico, and more. Most of the retreat pricing includes food and lodging with the package deal.
Pilates Reformer
Based on the principles taught by Joseph Pilates, YogaWorks' Pilates Reformer series is designed to use specialty equipment to help you develop strong abdominal muscles and achieve your fitness goals more efficiently.
Private Yoga Sessions
If you want personalized attention to improve your practice, YogaWorks offers private yoga lessons that are crafted based on your health goals, body type, and current lifestyle. The company states that you'll work one-on-one with an instructor to learn ways to expand your routine and gain the confidence to join group classes.
Analysis of Customer Reviews
There's a lot of competition between yoga studios these days, so deciding which company to commit to can be a challenge. We looked at reviews for both MyYogaWorks and the YogaWorks studio to see what the consensus seems to be.
SoMuchYoga.com provides a comprehensive review of the MyYogaWorks experience. The writer reported that she turned to the online membership after moving away from a YogaWorks studio and found it to be a convenient way to keep up her routine at home without the hassle of fighting traffic to make it to a real class.
In her opinion, the positives of the program included the flexibility of being able to squeeze in a class at any time, quality instructors that walk you through each move, and the relatively low cost of $15 per month. Saying that, the writer reported that there wasn't as much variety in digital classes as there was in the studio and that a large number of the videos were just a few minutes long.
A review on Unsipped expanded on the positives of MyYogaWorks by reporting how much they loved the series options that were tailored for different goals and skill levels. For instance, some focused on flexibility for runners, while others were geared towards weight loss.
Between Yelp and Classpass reviews, the studios rank highly online and average more than four stars out of five. Many reviews went into detail about how relaxing the classes were and how well the instructors guided each session.
The most common negative comments we saw were about overcrowded classes, dirty facilities, and workouts that weren't as challenging as desired. The class music choices also seem to be a polarizing feature, as we read reviews from people who both loved and hated them.
Alternatives to MyYogaWorks
If you're looking for the right home yoga program for you, there's a good reason to shop around.
| | MyYogaWorks | Glo | Daily Burn | Aaptiv | Pelton Digital |
| --- | --- | --- | --- | --- | --- |
| Price | $5/month for studio members, $15/month for nonmembers | $18/month, | $14.95/month or $26.95/month for premium subscription | $14.99/month or $99/year | $19.49/month |
| Ways to View Content | On-demand | On-demand, plus free access to classes in the Santa Monica Studio | On-demand and live stream workouts (available at 9 a.m. EST) | On-demand (audio content only) | On-demand and live-stream workouts (3–4 new classes offered each day) |
| Class Length | 5–60 minutes | 5–120 minutes | 10–60 minutes | 10–60 minutes | 5–60 minutes |
| Approx. Number of Videos | 1,200+ | 2,500+, two classes added per week | 1000+ total videos in 20+ workout programs | 2,500+ total workouts, including treadmill, outdoor running, elliptical, walking, rowing, strength training, stretching, indoor cycling, meditation, stair climbing, and boxing workouts | 300+ yoga videos, subscribers get access to cycling, running, strength, meditation, boot camp, stretching and cardio workouts |
As this chart shows, there are several streamable yoga class options for those willing to pay $15–$20 per month. Daily Burn, Aaptiv and Peloton App offer a broad variety of workout content, while MyYogaWorks and Glo both focus on yoga. This might be a deciding factor for you, as you may prefer paying for one monthly fitness subscription service that meets all of your workout needs rather than one that specializes in yoga.
Saying that, both MyYogaWorks and Glo offer a wider range of instructors and yoga class styles than the other options we looked at, which may better replicate a studio experience. These programs also incentivize going to live classes. A MyYogaWork subscription is cheaper for studio members and Glo offers their studio classes for free, which means that those who live near their studios can take advantage of both formats.
One thing that many people might find appealing about Peloton Digital classes compared to the other options is that they offer the greatest number of live classes each day. Peloton instructors often give shout-outs to members in real time, which adds to the sense of community and might be a better replicate for the in-studio experience.
The Bottom Line
Pulling everything together, we believe that YogaWorks offers an impressive package for people who want an in-studio yoga experience, quality streamable classes, or both.
Though YogaWorks studios are limited to a few locations across the country, we've read positive reviews from people who live close to them. Their flexible membership plans also make it possible to choose options that let you take classes at multiple studios.
YogaWorks' $5-per-month digital subscription option for studio members is the best streaming deal we looked at, though Glo essentially offers subscribers the opposite perk by giving them free access to their physical studio. However, there is just one studio which means that those who live far from Santa Monica can't take advantage of the offer.
We think it makes sense to give a YogaWorks membership a try if you are interested in developing a yoga practice. Regardless of whether you choose to sign up for studio classes or the streaming service, you will get your first two weeks of access for free.
Withdrew $270 for one class and never returned

By Kim H.

,

Pasadena, CA

,

Apr 23, 2020
Verified Reviewer

Overall Experience:

I have complained, emailed, and called!

I purchased a class but was charged for packages without signing a contract.

I was told it's coming - ha! Going on 5 months and not one dime!

Nice being on unemployment, quarantined, with an empty bank account!

Bottom Line: No, I would not recommend this to a friend

---

Advertisement

---