Daily Burn
Claimed This company has claimed this profile, is getting alerted on any new customer reviews entering this page, and may engage in dialogue with its customers to address their matters.

Companies cannot pay money or provide goods in order to remove or alter customer reviews.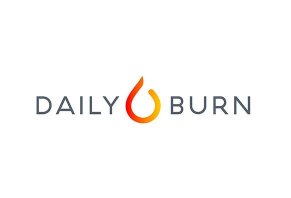 Daily Burn offers a range of fitness classes and programs you can follow anywhere—minimal equipment required. It's one of many great options for getting in shape at home, but there are some drawbacks.
---
Very usable, very efficient

By Lois

,

Georgia

,

Jun 26, 2015

Overall Experience:

I am only in my third week of Daily Burn, but I really like it so far. It is very convenient, and I am able to fit the 30 minute or so workouts into my schedule well. I hated going to the gym, but now I get to workout in the privacy of my home. The videos are like having your own personal trainers. I lost 5 pounds in 16 days, and that is without changing my diet in any significant way. I like that they do short, intense bursts of cardio, combined with weights and core exercises. You get a great workout in the short period of time. I am still on the 30 day free trial, but I definitely think the $10 per month will be worth it.

Bottom Line: Yes, I would recommend this to a friend

---

Love Daily Burn

By Joanna

,

Milford, CT

,

Aug 10, 2015

Overall Experience:

This is a great online exercise program. I don't know why some people had trouble canceling or getting charged extra after canceling. I did the 30 days free and decided to stick with it. I did the program for four months. After I held my account in the summer and fall, and just started back up again in January. It's now $12.00 a month, but so worth it.. Anja and Cody are my favorite instructors. They are great at giving direction to how to do the exercise, and very positive. I definitely have gotten stronger and better at endurance. I gained weight from not working out over the summer and fall, so this is my first week back, but hopefully I will lose some weight/inches. Last year around this time I was way more svelte looking. So I guess I did lose inches, my weight seems to stay put, even after doing varied exercise. So back on the wagon.

Bottom Line: Yes, I would recommend this to a friend

---

Advertisement

---

Good but can't track my completed exercises

By Dee

,

South of Houston, TX

,

Feb 20, 2015

Overall Experience:

I need exercise to get stronger. I have been using this for about 1.5 months. Although they have several exercises, I actually expected more. My only problem with this is I can't find out which exercises I completed. Since it is self motivated, I wanted to challenge myself and ended up doing the same exercises again. I'd like to see that.

There is a 15 minute mobility exercise and it is fabulous. Do it before you sleep and you will enjoy your rest.

Bottom Line: Yes, I would recommend this to a friend

---

Love the Workouts, Skip the Supplements

By D Reagan

,

Houston, TX

,

Jul 16, 2015

Overall Experience:

I love the Daily Burn Workouts. I started at the Total Beginner Program because it had been a long time since I exercised regularly. I've never been a fan of the gym scene and do not feel social when I'm exercising, so I love doing the workouts on my schedule without the extra wasted time of getting to and from the gym.

The nutrition program looks balanced and there are a wide variety of recipes to choose from. If you like to track every last bit that goes into your mouth, their tracker app is pretty good, but I like SparkPeople's tracker a bit better.

Now I have to make a point about the supplements. The Trim and Pre-Workout supplements are loaded with caffeine (138 mg and 200 mg, respectively). They bury this info in the supplement facts tab while showing you pretty pictures of all the plant based-components. A cup of green tea is 25mg. A Monster Energy drink is 160-240 mg. The Fuel-6 protein powder looks ok and is fine if you really want to go vegan or have issues with whey and soy protein.

Bottom Line: Yes, I would recommend this to a friend

---

Advertisement

---

Daily Burn is the best

By Shanell

,

Milwaukee, Wi

,

May 3, 2015
Verified Reviewer

Overall Experience:

I do the daily burn cardio sculpt and within few weeks I could see the results. As long as you eat healthy, do your exercise it'll work for you. I see my abs forming, my butt doesn't jiggle when I walk and I went down a pant size, so am so sticking with it.

Bottom Line: Yes, I would recommend this to a friend

---

Overall Experience:

The program itself I'd give 5 stars. My one point of annoyance is neither the website or app seem to track my completed workouts reliably. If I could make one change, it would be to add a template page to track everything, with the option to import your workouts, intake, and other stats easily. Having to use an external tracker, where I input all my info, is an extra nuisance I'd rather be able to avoid.

The workouts themselves have exceeded my expectations, my local gym went downhill and my condition with it. Going to a more distant one in the high heat of a Phoenix summer is completely unappealing as well as inconvenient. And I find I skip the gym those days I'd be driving longer than working out.

Without that excuse, my conscience keeps me motivated. It is definitely self starter oriented, as you can always opt to not turn on the program. But if you're good at sticking to a program and committing yourself, it's a damn good and a good value.

Bottom Line: Yes, I would recommend this to a friend

---

I like it

By Shelby

,

Fort Collins, CO

,

Sep 3, 2015

Overall Experience:

There's no guarantee with any weight loss or workout program. It always depends on how dedicated you are towards your goals. This one's pretty cool, though. There's a really broad span of the types of workouts available (for example, I'm not a fitness junkie, but DailyBurn has yoga and I'm all about that. Getting bendy over here :)

Bottom Line: Yes, I would recommend this to a friend

---

Overall Experience:

I'm not sure if the Canadian vs American experience may differ but I have nothing but good things to say about this app. I have cancelled and re-activated my membership multiple times, with a simple click of my mouse and have never had any billing issues or concerns. I enjoy the mixture of workouts available based on my goal or the day though I do wish they would introduce more programs. Overall DB has helped me move towards achieving my fitness goals; I've lost weight, inches and gained muscle, strength and confidence from the convenience of my basement. Reading this review, it sounds fake lol, but I assure you it's not. If you're motivated to workout at home and enjoy challenging yourself, then I highly recommend DB.

Bottom Line: Yes, I would recommend this to a friend

---

Love it!

By Carson

,

SC

,

Sep 15, 2015

Overall Experience:

Tried the 30 day free trial and LOVED the variety of workouts. Always used the treadmill or spin classes at the gym but wanted to go for something different. I love the kickboxing and interval training and feel like I actually burned a lot of calories at the end of my workout. It also is good for me because I am a nurse working 36-48 hours a week and I'm a mom of 2 so I don't have to be away from my kids to work out. I did accidentally opt into the 1:1 training which I don't really need and was charged $53. I emailed the support team about my mistake and received an email an hour later stating that they would be happy to refund me the overage and switch to the standard plan. Even though it was odd not speaking to an actual person, I felt like the customer service was great.

Bottom Line: Yes, I would recommend this to a friend

Sep 15, 2015

Hi Carson! I am glad we were able to help. We'd love to have a phone line, but we're a small (but growing company). We're available via email only at this time, but as you know, we're efficient.

---

It works for me

By Retta

,

Denver, CO

,

Oct 23, 2015

Overall Experience:

Right now I'm on my third month using DailyBurn and I've seen a big difference. I love that they have shorter workout outs for people who may not have a lot of time. The workouts are both fun and challenging, with personal trainers that were upbeat.

I did however have a concern with the billing as I was billed more than the website said the standard prescription fee was. However, after sending them a email saying I was angry about change in price, it didn't take them long to refund the difference and keep me on the plan I wanted.

Bottom Line: Yes, I would recommend this to a friend

---

Loved DailyBurn but...

By Anna

,

San Jose, CA

,

Jan 24, 2016

Overall Experience:

I loved the DailyBurn videos. I only liked Black Fire, Inferno, Inferno HR and LTF, as those were the most challenging videos (which is what I was looking for). DailyBurn was great in the beginning, but then there were no more new videos after I had used it for three months!

I canceled my service and hadn't had any problems at all with cancelation, unlike others who have issues.

DailyBurn -- word of advice, get more new challenging videos and I'll return.

Bottom Line: Yes, I would recommend this to a friend

---