Roman ED Meds
Claimed This company has claimed this profile, is getting alerted on any new customer reviews entering this page, and may engage in dialogue with its customers to address their matters.

Companies cannot pay money or provide goods in order to remove or alter customer reviews.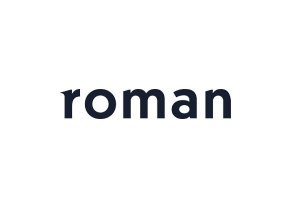 Roman is a telemedicine company that offers name brand and generic erectile dysfunction medications, shipped directly to your door. Learn more about how Roman works, as well as the safety and efficacy of their products.
---
Heck yeah!

By Jason W.

,

Colorado

,

Sep 25, 2018
Verified Reviewer

Overall Experience:

I was/am very impressed with this service. The entire process was seamless and I received the product at my door in less than a week. And wow, it worked amazingly, for this guy anyway. Awesome feeling when you know you rocked somebody's world beyond a shadow of a doubt.

Bottom Line: Yes, I would recommend this to a friend

May 15, 2019

Thanks so much, J! You know where to find us if you need us :)

---

Fast service, real meds!

By Dave J.

,

Norfolk, VA

,

Oct 27, 2018
Verified Reviewer

Overall Experience:

I started the process around 6 pm on Tuesday and got my meds (generic Viagra) around noon on Friday! I ordered the 6/60mg, but received 18/20mg! Which was better because I was going to try to cut the 60mg in 1/4 with a pill splitter anyway! I try one 20mg around 4 and then proceed to give my wife 45 minutes of the best sex in years! She wanted to call off from work for more fun! So meds are definitely real! I am writing this at 6 am Saturday morning and I'm still getting extremely hard erections like I was 16 years old (I'll be 50 in February)! I am waiting for my wife to get home from work now.

Bottom Line: Yes, I would recommend this to a friend

---

Couldn't be easier

By Dave J.

,

Miami, FL

,

Dec 7, 2018
Verified Reviewer

Overall Experience:

So I read the reviews for Roman after I went through the process. After seeing so many negative reviews, I was a little worried about my decision. So here was my experience.

On Friday I filled out the online questionnaire. It took about 6 minutes. There was a special for a free order up to $50. I paid the $15 for the online evaluation and waited. In about 20 minutes I qualified to proceed. I was notified that my order was being processed and that it would ship in 2 days. I waited for the weekend and Monday morning I received a notification via email saying that my order has shipped along with a tracking number. My order was delivered today exactly as I ordered it. So far no complaints and Roman delivered exactly what they promised.

Bottom Line: Yes, I would recommend this to a friend

Jul 16, 2019

We love it! Thanks so much for sharing, we're happy that you're happy. Don't hesitate to reach out if we can be of further service.

---

Excellent and fast

By Joe R.

,

Florida

,

Dec 13, 2018
Verified Reviewer

Overall Experience:

I read all the reviews here and made a calculated risk. I'm glad I did. I was contemplating buying ED meds from India or Pakistan. I hated the thought of going to my PCP and explaining my "problem." I suspect people here did not meet the health requirements for getting the meds and are sour on paying the $15 check-up fee. I found it online for free. So do a little research before jumping in. This site does not promise to give everyone ED meds regardless of health, and I feel a little better knowing they actually screen the applicants. 10/10 would use again.

Bottom Line: Yes, I would recommend this to a friend

Jul 16, 2019

We appreciate you sharing, J! Don't hesitate to reach out if we can be of further service.

---

Advertisement

---

Customer service

By Michael G.

,

Wyoming

,

Dec 21, 2018
Verified Reviewer

Overall Experience:

I have worked in retail and customer service for 35 years. I can tell you this company has gone ABOVE and BEYOND with my order and getting my account set up. They have told me everything to expect and what will happen next.

BRAVO to Roman.

Bottom Line: Yes, I would recommend this to a friend

Jul 16, 2019

Thank you so much for sharing, we're incredibly grateful to be of service. Don't hesitate to get in touch if we can be helpful now or in the future.

---

Legit

By T D.

,

Florida

,

Jan 3, 2019
Verified Reviewer

Overall Experience:

I'm now 30 and have been dealing with ED for a few years. My primary doctor didn't want to help me with it after I had been on antidepressants for a while.

Getroman.com has boosted my confidence, self-esteem and has made a drastic improvement in my sexual function and sex life.

Very legit and easy to use. I question if it is on the more expensive side though.

Bottom Line: Yes, I would recommend this to a friend

Jul 16, 2019

Thanks for sharing, TD! Don't hesitate to reach out if we can be fo service down the line.

---

Totally recommend - not a scam

By Steven F.

,

Middletown, MD

,

Jan 18, 2019
Verified Reviewer

Overall Experience:

I received a box containing paper packets with 20 mg sildenafil citrate tablets from Roman within just a few days of getting my purchase approved. I've taken a 40 mg dose (two times 20 mg tablets) on separate days over the past week and found the pills to be very effective on both occasions. If anything, my erections seemed even harder and more satisfying than when I used either the original Viagra or another generic sildenafil citrate purchased thru my healthcare insurer. This past year my insurer discontinued subsidizing the generic, so I turned to Roman as an alternative. So far the experience has been very positive. I really don't understand the negative reviews.

Bottom Line: Yes, I would recommend this to a friend

May 15, 2019

Hi Steven - thanks so much for your positive words about Roman. We are happy to help, and thankful that you allow us to do so. If you should ever need anything, please don't hesitate to email us at care@ro.co - we are here when you need us.

---

Beyond my expectations

By AVL

,

Mississippi Gulf Coast

,

Feb 12, 2019
Verified Reviewer

Overall Experience:

First off, I am one of those people who DO NOT give out personal information online. However, after extensive research on ROMAN, I truly believe this company is legit and safe to give personal information. I signed in and answered around 34 questions honestly, and to the best of my knowledge. I uploaded my driver's license, and a photo of my face. It took about 10-15 minutes in total.

I got an email from a doctor about an hour later, explaining that Mississippi requires a video appointment. The email explained in detail how to make an appointment, and how to use the video conference website. I picked a date and time from a list for the video appointment. I logged into my doctor's video appointment web camera. It was easy to log in, and I waited 3-4 minutes in the "waiting room" before my doctor came online.

In the meeting, we could see and hear each other. He reviewed my medical information and made sure I had no questions or concerns. He explained what he was going to prescribe and if I had any questions or concerns to please contact him.

Shortly after I got an email explaining what was prescribed, and a detailed explanation of charges for the Dr appointment and Rx prescribed. The next morning I got an email saying my Rx was shipped, and a tracking number. Two days later UPS delivered.

I did the 3 months at a time plan. So I was shipped 3 months of my Rx, and it had 3 refills. I just couldn't believe how easy and efficient ROMAN made this process. It really did exceed my expectations.

And on top of all this, they charged me less than I expected, for they gave me my first month of Rx for free. Bottom line 5 STARS. I really can not think of anything else they could do to make this process better.

Bottom Line: Yes, I would recommend this to a friend

Apr 2, 2019

AVL, thank you for sharing all of this. Your thorough, thoughtful review will help future Roman members find the treatment they deserve. PLEASE shoot us an email at care@ro.co - we'd love to send you some Roman swag!

---

Great experience

By Gil S.

,

Los Angeles, CA

,

Feb 15, 2019
Verified Reviewer

Overall Experience:

I am 60 years old and noticed that I was not waking up with erections on a regular basis. I also noticed that my erections were not as firm as in years past during sex. I was reluctant to accept this was happening and was too embarrassed to talk to my doctor. I also did not want to get a regular prescription from my local pharmacy. I saw the ad on TV and decided to do some research and give it a try. The entire process only took a few minutes. I was approved and was prescribed 40mg of Sildenafil. The prescription was shipped promptly. All I can say is the medication worked great. My erections are now as firm as they have ever been and sex has definitely been more satisfying. This has been a great experience for me and my wife.

Bottom Line: Yes, I would recommend this to a friend

May 15, 2019

Hi Gil, thanks for sharing your thoughts! We're so happy you're happy. Your words and shared experience will undoubtedly help others in their search for safe and effective treatment. If we can help at all down the line, don't hesitate to email us at care@ro.co - to a healthy manhood!

---

Excellent experience

By David L.

,

Portland, OR

,

Mar 13, 2019
Verified Reviewer

Overall Experience:

Found Roman online last Thursday, decided to try it. I am an old guy and my insurance doesn't cover generic sildenafil. Followed the instructions online and got a call from the doctor at the company about 2 hours later as they said on the website.

Everything on track for the prescription process as far as I knew. Today, Tuesday, 3 business days later, UPS delivered my prescription as ordered to my front door in a plain package as promised. Everything done as represented. Am happy with this company. Looking forward to using the product this next week.

Bottom Line: Yes, I would recommend this to a friend

Apr 2, 2019

Hi D - Thanks so much for the note, we're grateful to provide treatment that helps. Please don't hesitate to reach out as we can be of further service.

---

Great service, fast shipping!

By Bryan G.

,

New York, NY

,

Mar 15, 2019
Verified Reviewer

Overall Experience:

Like many with this problem, it's embarrassing to talk about it with anyone. I saw a TV commercial for these guys one night and decided to log on and see what it was all about. After answering about 35 questions, uploading a picture of myself, my ID and paying $15.00, I received an email letting me know that my prescription request was approved. I received $24 off my initial order of $72 first time promo. The process could not have been simpler and more discrete. Thank you Roman!

It's worth noting that while insurance may not cover this drug, you may choose to transfer to a local pharmacy of your choosing. It's worth calling around to your local pharmacies to check if this drug is available at a discounted cash price (hint many do!). Whatever you decide to do, this company is 100000% what they say they are. Anyone that has had negative comments or reviews is probably unwilling to work with Roman to get to a solution, they have been helpful every step of the way and even worked to iron out a hiccup when the pharmacy on my end made an error that had nothing to do with Roman.

Bottom Line: Yes, I would recommend this to a friend

May 15, 2019

Thanks so much for sharing about your experience! We're happy to be able to help. Please don't hesitate to get in touch at care@ro.co if we can be of service with anything, any time. Take care, B!

- Mike from Roman

---