AngelLift Reviews
Claimed This company has claimed this profile, is getting alerted on any new customer reviews entering this page, and may engage in dialogue with its customers to address their matters.

Companies cannot pay money or provide goods in order to remove or alter customer reviews.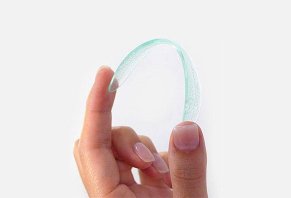 AngelLift is a set of over the counter facial lifting strips that claims to be clinically proven to reduce the signs of facial aging.
---
Surprising results

By Suzie Barbush

,

Philadelphia, PA

,

Apr 26, 2017
Verified Reviewer

Overall Experience:

You have to stick with the routine for them to work. I realized they were working when I went to apply my lip liner and the one crack that I normally had to stretch out to apply the liner was gone. Now the liner glides on smoothly, and my lips don't look so pursued. Although, I do use both strips in one area, and not just one strip for the top and one for the bottom.

Bottom Line: Yes, I would recommend this to a friend

---

Love the results

By Ann

,

California

,

May 22, 2017
Verified Reviewer

Overall Experience:

I saw an ad for AngelLift in my Facebook feed; the ad was pretty timely since I usually get fillers once or twice a year, and my filler was pretty much gone and I was dreading spending $1,500 once again (I'm 46). I figured why not try AngelLift; it's way cheaper than fillers, and if it doesn't work, I can get a refund. I went all out and got the pro kit with the Dermasome serum and the Derma Lips gloss.

The devices are made with some kind of surgical material (not plastic) and have no taste at all in the mouth. It's easy to insert (you can only do upper or lower at a time, not both) but I discovered the device slides around if I'm active and once I actually gagged (scary) so now I use it while sitting quietly reading or watching TV. I do 30-45 minutes for upper lip, and then I move the device to my lower lip. Daily.

The Dermasome moisturizer is oil-free but deeply moisturizing. I wasn't sure at first, but when I figured it you have to mix a white ball with the blue goo first, I finally got the full effect. That stuff is amazing and worth every penny.

Ok now for the results. The first thing I noticed was the fine lines I was getting on my lower cheeks (lines from smiling, not the nasolabial folds) were completely gone, and my lower cheeks are now smooth. I thought, "oh, well, maybe the Dermasome is very effective?" Then, I noticed my lips. I usually get a syringe of Restylane Silk to even them out because the left side of my upper lip kind of rolls inward and makes my lips look uneven. Well, the AngelLift has 'unrolled' that part, and my lips are almost perfectly even now. I NEVER expected this to happen, but it has. I also have some lip lines from biting my lips, they're slowly fading, but it's going to take more time I think.

Right now I'm happy with my face and am not planning on getting more filler, just some Botox around eyes and for a mini eyebrow lift. The AngelLift system has saved me a pile of money in that respect. In the Facebook ad comments, AngelLift also said they are launching on QVC this summer 2017, so I guess they ended up striking a deal with Lori Greiner after all. I'm hoping I can buy up extra sets at a good price.

Bottom Line: Yes, I would recommend this to a friend

---

Advertisement

---

I like these!

By Casey

,

Scottsdale, AZ

,

Jun 13, 2017
Verified Reviewer

Overall Experience:

I have worn these on the top and bottom for about two months now. I am seeing great results, but I do like to wear them more than recommended. I misplaced them a couple of days ago and am back on the site to buy another pair. I don't want to be without them as I travel a lot in my job as a flight attendant for a major airline.

They are puffing up my thin lips making them slightly poofier. I can tell a difference in the way my CoverGirl 24-hour lipstick spreads and looks a lot smoother. I'm not going to get lip filler now. I don't think I need it. Little tiny lip lines are gone also. I don't know if this will work for you, but I am able to put off the facelift a little longer. I like the way this makes my face look.

Bottom Line: Yes, I would recommend this to a friend

---

Excited they work!

By Natalia B

,

Manhattan Beach, CA

,

Jul 4, 2017
Verified Reviewer

Overall Experience:

I have used these strips for only four days and can see a difference already. My husband could see it too. I have dentures and I think the hard surface actually makes it work better than on someone without dentures. I love them. I've already recommended them to many of my friends.

Bottom Line: Yes, I would recommend this to a friend

---

Advertisement

---

Great service and product

By Brenda G.

,

Phoenix, AZ

,

Jul 21, 2017
Verified Reviewer

Overall Experience:

I don't normally write reviews for things, but I really wanted to share the positive experience I've had with this product and the company's service.

Initially, I wasn't sure if this was going to be the right product for me, so I emailed their customer service. I got an email response shortly after addressing all of my concerns and questions answered. The lady that helped was so sweet and very honest with me, and for that, I felt confident in ordering.

I've been using the strips consistently for the last month now and couldn't be happier. Not only do I love the strips, but the lip gloss and wipe tablets are amazing. Any time I've had a question about using the product, they've helped me out. Not many companies are so helpful and willing to answer all the questions I threw at them. Thanks guys!

Bottom Line: Yes, I would recommend this to a friend

---

AngelLift is working

By Starlena M.

,

Hollywood, FL

,

Oct 29, 2018
Verified Reviewer

Overall Experience:

I'm on day 7 of using AngelLift. I'm 56 and have hereditary wrinkles as well as sun damage and deep smoker lines. I'm scared of chemicals and surgery. I accidentally stumbled upon AngelLift. I was impressed with the research, scientific background and most importantly no chemicals of any kind. The price is extremely reasonable and they do not force you into auto pay. Everything was definitely meeting my standards so far. I purchased and started using it 7 days ago. Within 3 days I thought I could see improvement but was not sure, so I started taking daily photos and recording. As of today, there is definitely an improvement. I'm so excited I can't wait for the 30-day mark to finally be free of these embarrassing, horrible wrinkles around my mouth. I'll give another review in 30 days. I'm sure it will be outstanding results.

Bottom Line: Yes, I would recommend this to a friend

---

Life-changing - I can smile again

By Lois A.

,

Pennsylvania

,

Nov 2, 2018
Verified Reviewer

Overall Experience:

I was devastated to find out that my teeth could not be saved due to years of medicine and I would have to get dentures. At first, it was okay, but later my whole face changed. As everything shrunk, so did my confidence. I wouldn't even smile and my lips looked so thin.

I ordered AngelLift after seeing it on Shark Tank. They did not bother me at all, in fact, I found out that I had gone to work wearing one and never realized it. A week later I noticed that the lines that had formed around my lips softened. I couldn't believe the difference. I got in the habit of changing top or bottom every day and then found that I only had to wear them maybe once a week. I don't know how long I can go without wearing them, but I won't take the chance. When I look in the mirror now, I see Me. Like I remember myself and I can smile again when someone takes a picture without being told to. I love my AngelLifts.

Bottom Line: Yes, I would recommend this to a friend

---

Excellent customer service

By Terri U.

,

Nov 11, 2018
Verified Reviewer

Overall Experience:

Initially, I had a disappointing incident. When my kit arrived damaged during shipping, only a partial kit was actually delivered. I left a negative review regarding this occurrence.

Once customer service reviewed my complaint supported with photos, they were VERY SUPPORTIVE! They sent another kit which arrived today in perfect condition.

I am excited to put this product to use. I will post any noticeable improvements.

Bottom Line: Yes, I would recommend this to a friend

---

Great product - it works

By Fern T.

,

Toronto, Ontario, Canada

,

Feb 21, 2019
Verified Reviewer

Overall Experience:

I started noticing a loss of significant volume in the lower half of my face. It almost appeared as though the width of my face was narrowing. This was extremely distressing. I tried fillers but it seemed very unnatural and I still had the same narrowing face, except with defined cheeks. I came across this product on television. I bought it and I have been absolutely thrilled with the results! I actually put it under my lips for longer than what they suggest. I have noticed visible results and the lower half of my face has lifted. The cheeks appear lifted and plump. You do need patience though to see results as this is not an overnight miracle. I wish I could post before and after pics on this website, but that option is not available.

The customer service with this company is also excellent. They respond immediately to your concerns and prioritize your satisfaction. Great job guys!

Bottom Line: Yes, I would recommend this to a friend

---

Great product

By Janet C.

,

Camas, WA

,

Feb 28, 2019
Verified Reviewer

Overall Experience:

I've been a smoker for 45 years and decided to give these a try. They are very comfortable and easy to use.

I sometimes use them during the day (at home, haha).

I'd recommend you giving them a try for lines above and below your lips.

They have helped with some of my deep lines.

Bottom Line: Yes, I would recommend this to a friend

---

Delighted

By Dirothy M.

,

Sandwich, MA

,

Mar 1, 2019
Verified Reviewer

Overall Experience:

I have been using AngelLift for approximately 6 weeks. Honestly, I was not expecting much. Much to my surprise, the lines above my lip have improved by 50%. I insert once a day for 30 minutes while watching TV. I find moisturizing the area well prior is a good idea. The lip balm that comes with the kit is wonderful. I will definitely repurchase.

Bottom Line: Yes, I would recommend this to a friend

---