How to Cut the Cord and Get Rid of Cable: Step-By-Step Cord-Cutting Guide
Cutting the cord, and your expensive cable contract, doesn't have to be difficult. Learn about the basic concepts and essential gear in this guide, in easy-to-understand language.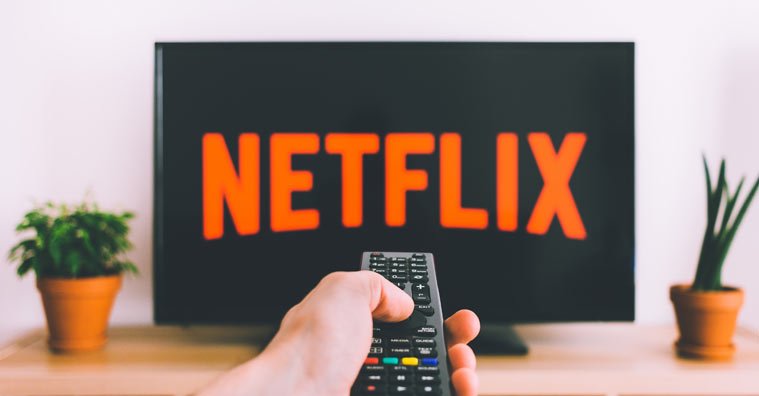 Photo by freestocks.org on Unsplash
In 2013, only about seven percent of households canceled their cable subscription and decided to start streaming their favorite media online.
By 2017, however, this number skyrocketed to between 29 and 38 percent of the population, depending on generation. More than 81 million will be cable-free by 2021.
If you're looking to become a member of the cord-cutting community before then, where should you start? How do you go about it? And perhaps most importantly, how can you make sure you still have access to your favorite programming?
This step-by-step cord-cutting guide will briefly outline everything you need to know about the basic components required.
Your 3 Must-Haves When Cutting the Cord
After canceling your cable subscription, you'll need three things to regain access to your favorite content:
Internet Connection
Streaming Hardware
Streaming Services
Let's zoom in, take a closer look at why they're so important and discuss some actionable tips:
1. Maximizing Your Internet Connection
As you might imagine, streaming content over an Internet connection requires a lot of bandwidth (i.e., how much information can be transmitted at one time), which is measured in megabits per second (Mbps).
Streaming content providers generally recommend a connection speed of at least 5 Mbps for their services, but in many instances, this bandwidth could be insufficient. Why?
This is the minimum recommended speed, not the ideal speed. In other words, if you have a 5 Mbps connection and want to watch anything other than HD content (Super HD, 4K, 3D, etc.), you could experience frequent lag and buffering, which can ruin your viewing experience. So, what's the right speed for you?
Most professionals advise purchasing the fastest package you can afford. But in addition to the resolution of your content, here are two more big factors to consider:
Download Speed Fluctuation – This commonly occurs during peak times (7 pm to 11 pm) as other users in your area log on to relax for the evening. Not sure if this happens? You can check speed throughout the day using software provided by your Internet provider, or you can use a third-party site like SpeedTest.

The Number of Household Users – If you're not the only one streaming content in your household at the same time, you might find that your connection suffers. The bottom line is the more users there are, the more bandwidth is used, and therefore the faster speed you'll need to accommodate everyone.
Perhaps the easiest way to figure out if you have enough for your situation, while also ensuring you're getting the most value possible, is to call your Internet provider, discuss your needs, and see if any discounts or specials are available.
Pro tip: Depending on the location of your router, if you're looking to maximize your existing bandwidth, you could purchase a signal booster or Wi-Fi extender, which can often be found for less than $40.
Now that your bandwidth is optimized for cutting the cord, the next step is to choose the right hardware.
2. Choosing Your Streaming Hardware
Unlike traditional cable boxes, which require a physical connection to receive signals, process them, and turn them into a picture on your TV, media streamers use your home's Wi-Fi to provide access to different apps, which will allow you to enjoy different content.
There are dozens of media streamers available today, including set-top boxes like Roku TV and Ultra, Apple TV 4K, Amazon Fire TV, and Nvidia Shield; 'stick' devices that plug directly into the back of your TV like Roku Streaming Stick Plus, Amazon Fire Stick w/Alexa Voice Remote, and Chromecast; and even standalone smart TVs from brands like Sony, Samsung, and Sharp (to name just a few).
Given all of these options, how can you decide which way to go? In today's marketplace, most of these devices operate similarly and provide access to much of the same content, so it's often difficult to go wrong. The main differences, though, are:
Their interfaces (e.g., menu design)
Their speed (boxes tend to be faster than stick devices)
Additional apps/content they offer, outside of must-haves
Writing for Popular Science, David Nield points out, "Perhaps the most important choice you need to make is your preferred software: Just like phones and laptops, streaming devices have their own operating systems. So you should choose a platform that fits two criteria: It must play your favorite content and work well with the devices you already own."
In other words, if you own an iPhone, work with an Apple computer, and tend to download content from iTunes, an Apple TV might integrate best with your existing setup. On the other hand, Android users who frequently download from Google Play might lean more toward an Android OS streaming device.
On the other hand, if you're looking for something more 'neutral' (i.e., no operating system preference), a Roku device might be a solid middle-of-the-road option.
Smart TVs can offer the convenience of an all-in-one device that can stream content via many of the most popular apps (except for some basic models), but there's no standard operating system or menu design between them, so functionality and ease of use can vary greatly. They're also considerably more expensive than aftermarket streaming devices.
Own a late model Blu-ray or DVD player? Or, a newer gaming system (e.g., PlayStation 3 or 4, Xbox 360 or One)? You almost certainly have the capability to stream content through different apps. If not, you can still access it on your iPad, Amazon Kindle Fire, or other tablet devices, as well as your smartphone.
Finally, don't overlook digital antennas like the Mohu Leaf. Due to the Digital Transition and Public Safety Act of 2005, these devices pick up signals transmitted by broadcast TV stations (e.g., NBC, ABC, CBS, FOX, PBS, etc.), convert them into a picture, and send this picture to your television.
And perhaps best of all, other than the cost of purchasing the antenna, picking up these signals is completely free.
Still struggling to make a choice? We'd recommend visiting your local electronics store and asking an associate about any concerns you might have.
3. Choosing Your Streaming Services
While the right Internet connection and device are crucial to an enjoyable experience, choosing a streaming service is the biggest factor that determines precisely which content you'll have access to. And each service comes with its own set of pros and cons.
The main options (what we call the "Big 3") are Netflix, Hulu, and Amazon Prime Video. Here's a brief rundown of each:
Netflix
Perhaps more than any other, Netflix offers a vast amount of original content, which only continues to increase. They also offer everything from classic and recent TV shows to a variety of popular movies and documentaries.
But if you're looking for the most recent network or cable TV episodes, they might not be your first choice, since there can be a fair amount of time between when a show airs and when it's made available.
Hulu (Including with Live TV)
If you plan on continuing your avid TV watching after cutting the cord, Hulu is probably your best bet, especially if you enjoy programming from major networks. In most instances, Hulu makes their TV shows available within three days of airing, and much of their original programming is a must-see.
Amazon Prime Video
Whereas Netflix and Amazon cover much of the same territory, including classic and modern TV shows and movies, Amazon seems to have a greater overall selection of content—especially when you factor in their inexpensive rentals and that the service is free for Prime members. However, we've learned there can be lengthy lapses between content refreshes.
Additional Content Streaming Options
Outside of these, there are other options that provide access to specific or niche content. Some of the most popular (there are dozens) include:
YouTube TV and Sling TV – Access to premium network and cable programming, such as sports (ESPN, Big 10 Network, etc., FOX Sports, etc.), TNT, HGTV, FX, etc.
Acorn TV – British programming
HBO Now – HBO's programming
Redbox On Demand – Hit movies
Twitch.TV – Streaming content geared toward gamers
Whichever option(s) you go with, every streaming service is an independent company who sign agreements with other networks and production studios for each piece of content they stream.
The result is that—if we're completely truthful—it's likely that no single streaming subscription service will be perfect for all of your needs. None offer the breadth of content available through a cable subscription, or all of it in the same place.
For example, Hulu might have a contract with FOX for their 10 most popular TV shows, but nothing more (we're not saying this is the case; we're only making a point). So if your favorite FOX show isn't among them, you'll be out of luck.
Another example: Netflix might have only the last four seasons of your favorite sitcom, but nothing prior to that. Or, they might offer all available seasons, but only the first five episodes of each one.
Bottom line: If you frequently enjoy content from a variety of premium cable networks, you'll probably have to sign up for more than one streaming service to regain access after cutting the cord.
How to Stream Sports Without a Cable Subscription
One of the most frequent questions we receive is how readers can maintain access to sports programming once they've canceled their cable subscriptions, and until fairly recently, there weren't a whole lot of options. This has often presented one of the biggest roadblocks for sports enthusiasts who want to find freedom from their cable bills.
Pro tip: Did you know that Almost $20 of each person's cable bill goes toward ESPN? Despite this, they're the 19th most popular cable channel.
Today, however, an increasing number of standalone streaming services offer access to major sports networks in the ESPN lineup, as well as others like the Big 10 Network, NBC Sports, MLB/NBA/NHL/NFL TV, Golf Channel, FOX Sports, and so forth. These include Sling Television, YouTube TV, FuboTV, and Hulu with Live TV.
How Much Money Will You Save by Cutting the Cord?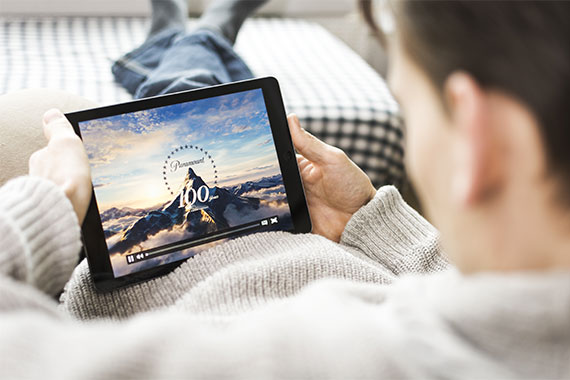 Two of the biggest reasons readers often cite for cutting the cord are to stop paying expensive monthly subscriptions and to 'de-clutter' their lives from a lot of unwatched, impersonal content.
But before you get too excited about cost savings and your pick of on-demand content, and start signing up for every service possible, briefly step back, take a deep breath, and run a few simple numbers. Otherwise, you might find that you're quickly in over your head and paying more each month than you were with cable.
Here are a couple of admittedly simplistic examples:
Example A
Your monthly cable bill is exactly the national average of $101.
You already have the fastest Internet connection through someone other than your cable company, so canceling your subscription won't impact these costs: $0.
You watch a lot of network TV and are a big sports fan, so you choose Hulu with Live TV at a total cost: $39.99 per month. HBO is also a must-have, so you add it to your plan for an additional $14.99 per month.
Since you order most of your arts and crafts supplies through Amazon, you already have a Prime membership, which includes access to their streaming service.
In this scenario, you'd pay a total of $54.98 per month, thereby saving you $45.02 per month compared to your cable bill, or more than $540 per year. And you'll still be able to access much of the same content.
Example B
You've already whittled your cable subscription down to the bare minimum of $50 per month.
You also have a mid-range Internet connection of 20 Mbps, for which you pay $20 per month (based on a package bundle). But, with four other people in your household, you know you'll need to max this out after cutting the cord, so you choose a 50 Mbps plan at $65 per month. Added cost: $45/mo.
With your basic cable subscription, you didn't have access to HBO or any other premium channels, so these aren't important to you. But, you do enjoy many of the other channels, like HGTV, TNT, etc., so you chose Sling TV's Orange plan. Total cost: $20/mo.
In this scenario, you'd pay $65 per month after cutting the cord, which is $15 more than your previous cable subscription. Over the course of a year, this would increase your overall expenses by $180.
Other Easily Overlooked Expenses When Cutting the Cord
While these typically represent the lion's share of your ongoing costs after cutting the cord, remember that you might have one-time upfront costs for hardware like set-top boxes, stick devices, or digital antennas.
To help you save money right out of the gate, you might try accessing different streaming services on devices you already own, like smartphones, tablets, or desktop computers. Then, if you decide that watching content on your full-size TV is important, you can upgrade.
Also, we can't know several intangibles that might affect how much you save, such as if you'll be canceling your cable contract mid-term (and paying the associated fees), how much your internet subscription will go up if you're part of a bundled plan, etc.
Finally, keep in mind that some subscriptions might help you save more money in the long run. For example, Amazon Prime Video subscription also includes a Prime membership (and vice versa), which offers free Ground shipping on all orders. So, if you're a frequent Amazon shopper, this might have a big impact on your decision.
How to Decide If Cutting the Cord Is Right for You
As you can see, not everyone will save money by cutting the cord, if this is your most important factor.
But the good news is that most streaming services offer free trials, which can be a great way to try them out without making an upfront financial commitment. Just make sure to cancel them on time, or they'll roll over to paid monthly subscriptions.
And as we talked about previously, watching these services on devices you already own can reduce your initial expenses even more.
Together, you'll be able to test which services you like beforehand. Then, only if you find them useful, you can cancel your cable subscription and purchase any additional hardware.