BuildZoom Reviews
Claimed This company has claimed this profile, is getting alerted on any new customer reviews entering this page, and may engage in dialogue with its customers to address their matters.

Companies cannot pay money or provide goods in order to remove or alter customer reviews.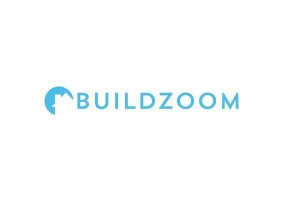 Using data from permits and license records, along with information from agents, building departments, and consumers, BuildZoom promises to help you find the perfect contractor. Learn what customers are saying about this service.
---
Staten Island Bathroom Remodel

By Miriam R.

,

Staten Island, NY

,

Oct 19, 2020
Verified Reviewer

Length of Use: Less than 3 months

Overall Experience:

I hired Egnatia Construction Company to do my bathroom remodel and my bathroom is so beautiful now. I am happy with results. Jimmy's team is very polite and considerate. They clean up after each day and that helped a lot with the dust. Jimmy will work hard to see your vision complete. I am an anxious person and he did as much as he could to calm my nerves. Thank you Jimmy to you and your team.

Pros and Cons:

Rich from BuildZoom was helpful in finding contractors
Several contractors were given to me
One of the contractors did not show at appointed time

Bottom Line: Yes, I would recommend this to a friend

---

Helpful and transparent

By Andrea D.

,

San Diego, CA

,

Aug 17, 2020
Verified Reviewer

Length of Use: Less than 3 months

Overall Experience:

I tried BuildZoom after some horrific experience with contractors.

BuildZoom helped me select the right contractor, get the right bid, and through the whole process.

Pros and Cons:

Knowledge of contractors
Transparency
Support
No "cons" were specified in this review

Bottom Line: Yes, I would recommend this to a friend

---

Advertisement

---

Negative, annoying, dishonest, and unhelpful

By John L.

,

California

,

Jul 21, 2020
Verified Reviewer

Overall Experience:

Last month I googled my company's name, instead of my website popping up like it has for the last ten years, the top of the search was dominated by the text of a fraudulent, negative generic one-star review of my company. This was a window for BuildZoom.

Negative, annoying, dishonest, and unhelpful. They are in total denial about the problems they have caused and are completely unwilling to help fix it.

Pros and Cons:

No "pros" were specified in this review
Dishonesty
Incompetence

Bottom Line: No, I would not recommend this to a friend

---

Highly recommended

By Chris R.

,

Tucson, AZ

,

May 30, 2020
Verified Reviewer

Length of Use: 3–6 months

Overall Experience:

Casey was a pleasure to work with, very professional and responsive. I was able to get four more referrals in addition to the three I researched on my own, and I ended up choosing one of the BuildZoom referrals, as their material costs were the lowest, they were more responsive than the others, and they had the best portfolio/references that matched my new single-family residential project. I highly recommend BuildZoom, and Casey specifically, if you are contemplating a new build or a remodel.

Pros and Cons:

Time spent upfront understanding my project
Responsiveness
Winning bid
No "cons" were specified in this review

Bottom Line: Yes, I would recommend this to a friend

---

Great resource

By Mrinal I.

,

Menlo Park, CA

,

May 20, 2020
Verified Reviewer

Overall Experience:

I used BuildZoom to get referrals for general contractors to work on remodeling my house. In parallel, I also contacted contractors and architects on my own. BuildZoom's referrals were far better than the ones I contacted on my own. BuildZoom has a good reputation with contractors too and their advice through the process was invaluable. I strongly recommend leveraging their expertise.

Bottom Line: Yes, I would recommend this to a friend

---

Fraudulent reviews

By Steve C.

,

Bellmawr, NJ

,

May 13, 2020
Verified Reviewer

Overall Experience:

Contractors beware of this company. They attach reviews to your profile that don't belong to your company. They did it to me twice. They claim to have verified the documentation but never submitted it to me. I showed them supporting documentation. They say I need to dispute it via their website but there is no tab to remove it. This causes libel and financial damages to possibly losing jobs. They claim the consumer has a right to submit a review even if it's not through their website. This is dangerous to any company. Furthermore, the leads they give are horrible and dead ends. They rather put an unfounded negative review against a company that is false and damaging then protect their own clients. This company took over for Renovation Experts who would never do this to its clients. BuildZoom are frauds and unprofessional and very unethical. Stay away.

Bottom Line: No, I would not recommend this to a friend

---

Good service, professional contractors

By Alex W.

,

California

,

Mar 4, 2020
Verified Reviewer

Overall Experience:

BuildZoom helped me locate multiple contractors for a job in San Diego, CA. They really took the time to understand my needs and connect with folks that had relevant experience. The bidding process was smooth, and I'm pleased with the contractor I ended up using.

Bottom Line: Yes, I would recommend this to a friend

---

Advertisement

---

Excellent professional service!

By Rudy O.

,

Davie, FL

,

Feb 29, 2020
Verified Reviewer

Overall Experience:

As a busy professional, it is extremely difficult for me to dedicate the time that is needed to find and select an architect to build our dream custom home. That's where BuildZoom came in and saved the day for me. Their professional and knowledgeable staff, led by Rory O'Driscoll and Peter Banos, were there for me every step of the way to identify potential architects, review their proposal and help me negotiate a fair fee for the design.

In addition to saving me the time it would have required for me to do the research, analyze bids and negotiate a price with an architect, their expertise and willingness to go the extra mile resulted in a much lower design fee than what I expected.

I highly recommend BuildZoom and many thanks to Rory and Pete for a job well done!

Bottom Line: Yes, I would recommend this to a friend

---

Kitchen demo

By Paul S.

,

Whitestone, NY

,

Dec 30, 2019
Verified Reviewer

Overall Experience:

You will not find a more reliable, professional, and caring contractor. His price is very reasonable. His workmanship is precise and spot-on. All aspects of my kitchen demo were perfect...plumbing, electrical, painting, flooring, and overall work. He is not happy if you are not. He goes above and beyond to help out in the house while in the job...attic stairs, doors throughout and lighting...all done to perfection.

You won't find a contractor more reliable.

Bottom Line: Yes, I would recommend this to a friend

---

A terrible unhelpful site.

By Robert T.

,

Boca Raton, FL

,

Nov 22, 2019
Verified Reviewer

Overall Experience:

I contacted BuildZoom as a small business owner to have a false review removed, they wanted me to make a profile and I did, they didn't remove it. I asked again, sure they removed the false review, along with my other review. Now I show up as a 3-star company, I can't change anything, nor will they. And then they have the nerve to ask if I want to use them for referrals. If you can't simply remove an obviously false review meant to exploit your rating system without causing reputational damage to my company, why would I want to be involved with you?

Bottom Line: No, I would not recommend this to a friend

---

NEVER CALLED ME BACK!

By Russell C.

,

Washington

,

Nov 21, 2019
Verified Reviewer

Overall Experience:

I contacted BuildZoom to start my search for companies to build our new home. Right away I received an email and a text message from Brooke asking me when a good time to call me back would be. I responded, that the next day at 2:00 pm would work great for me, and she sent me a text back re-confirming that day and time. As I waited for her call, two o'clock came and went, so at 2:10 I sent her a text asking if she was still planning on calling me. When 3:00 came around, I sent her a blistering text telling her that my time is very important to me, and to NEVER contact me in the future! If this is a professional company, then I want NOTHING to do with it!

Bottom Line: No, I would not recommend this to a friend

---

Fair and honest contractor

By Ina F.

,

New York

,

Nov 19, 2019
Verified Reviewer

Overall Experience:

After getting several estimates on a leaky heating pipe in my basement, I chose Forgione Plumbing. I found Chris to be courteous, knowledgeable, efficient and thorough. His work was completed in a timely manner with very little disruption to my heat. His price was very fair. On a second occasion, he was quick to respond to my phone call and came promptly to assess the problem. I would highly recommend this company for fast, fair, excellent service.

Bottom Line: Yes, I would recommend this to a friend

---

Advertisement

---

BuildZoom review

By Joseph F.

,

Boston, MA

,

Nov 18, 2019
Verified Reviewer

Overall Experience:

I utilized BuildZoom to find adequate reviews of contractors for a small job that I needed done. The contractor reviews were instrumental in me selecting an appropriate contractor based on price, performance, and the reviews from past projects.

I would recommend them.

Bottom Line: Yes, I would recommend this to a friend

---

Walk-in closet and bathroom expansion

By Lucy C.

,

Levittown, PA

,

Nov 18, 2019
Verified Reviewer

Overall Experience:

I was getting ready to give up on obtaining bids for my project to install a dormer. The purpose of the dormer was to expand my bathroom and build a walk-in closet. The representative was knowledgeable and aggressive in helping me obtain my goal. My dream closet and bathroom expansion probably would not have happened without their help.

Bottom Line: Yes, I would recommend this to a friend

---

Pure Energy Company

By Joyce D.

,

Michigan

,

Nov 15, 2019
Verified Reviewer

Overall Experience:

Pure Energy Window Company replaced an egress window and 6-foot patio door for me in 2018. The installation crew were efficient, respectful, and left my house unblemished by the construction. Impressed with the quality of the window, patio door, and the significant drop noted on my energy bill over the past year, I replaced the remaining 7 windows in my Ccondo today (November 12, 2019) with Pure Energy. Again, the installation crew were remarkable, kind, and clean. The accessibility of the company's owners, the efficient customer service representatives, and competitive prices made choosing Pure Energy a second time a no-brainer. The company (owners) stands by their products no questions asked, the screen of my egress was damaged by something/someone and Pure Energy repaired it.

Bottom Line: Yes, I would recommend this to a friend

---

Referral for bathroom remodeling and garage conversion to ADU

By Livia W.

,

Burbank, CA

,

Nov 15, 2019
Verified Reviewer

Overall Experience:

After finding a few contractors, I reached out to BuildZoon for additional referrals on contractors who specialize in bathroom remodeling and ADU. Rory O'Driscoll from BuildZoom was very attentive and professional. He listened to my needs and was able to make recommendations based on my needs. He helped me set up appointments with each and provided background histories to each contractor to help me with my decision. Ultimately I went with one of his recommendations (Better Together Builders) and have been so happy with it.

Bottom Line: Yes, I would recommend this to a friend

---

Excellent service

By Teal C.

,

Banning, CA

,

Nov 14, 2019
Verified Reviewer

Overall Experience:

You can't go wrong with this contractor. He works harder than any contractor I've ever hired. He is a perfectionist and wants things done right. His pricing is very competitive and he is dependable and flexible working weekends, too. You can't go wrong hiring Adrian for Plumbing, HVAC or Electrical work.

Bottom Line: Yes, I would recommend this to a friend

---

Advertisement

---

Thorough, easy process and great customer service

By Tina V.

,

Brier, WA

,

Nov 13, 2019
Verified Reviewer

Overall Experience:

Using BuildZoom made me feel like I had someone in my corner during our repair and remodel contractor search and selection. When we needed some water damage repaired, I was overwhelmed with the mess and trying to sort out the results of a general internet search. I came across BuildZoom, and they quickly were able to send contractors to review our project, then helped us through the bid process, and followed through to make sure we got a contract, and allowed us to review the contractor. Our Project Consultant was responsive to questions and proactive to ensure the project moved along the process. As a customer, I am happy with their service and would use it again if the need arises. I can also see from the Q&A section on their site that contractors are happy with the service as well.

Bottom Line: Yes, I would recommend this to a friend

---

Great electrician

By Scott E.

,

North Carolina

,

Nov 13, 2019
Verified Reviewer

Overall Experience:

Leaving a review was simple on this site.

The only problem is this survey. I shouldn't have to go through all this just to commend a great contractor.

Bottom Line: Yes, I would recommend this to a friend

---

Great to work with

By Bonny W.

,

California

,

Nov 12, 2019
Verified Reviewer

Overall Experience:

They took time to understand my needs, were easy to work with, offered great suggestions, showed up on time, and did great work. I can't say enough good things about them. My kitchen and bathroom now have great function and they look fantastic.

Bottom Line: Yes, I would recommend this to a friend

---

S&B Roofing, look no further

By Jeremy H.

,

Texas

,

Nov 9, 2019
Verified Reviewer

Overall Experience:

I used S&B Roofing because my sister referred them to me. I should note that she is the Catastrophic Roofing Claims Mgr. for the largest home insurance provider in the USA. This is the contractor SHE used to have her OWN roof replaced. Terry Fletcher who owns and operates S&B is an honest man who sincerely cares about his customers and makes EVERY attempt to perform accordingly as do his 2 sons who operate the company with him. They are kind, diligent, professional men who know their business inside and out and whom you can have great confidence in how they will work WITH and FOR you in every way! They use only the best materials and best crew, take NO shortcuts and STILL charge fair and honest prices that are competitive with any roofer out there. Can't ask for more or get any better. My roofing claim dragged out for 2 months but Terry Fletcher was with me EVERY step of the way and always available. I am SO grateful for his service, honesty, loyalty, and commitment to my complete roofing experience! TOP NOTCH choice for anyone shopping roofers, you cannot go wrong in any way here.

Bottom Line: Yes, I would recommend this to a friend

---

Excellent contractor!

By Davita G.

,

Storrs, CT

,

Nov 7, 2019
Verified Reviewer

Overall Experience:

Leo and his crew were highly professional, reliant, reasonable, communicated well with me throughout the project, made sure my kitchen was as usable as possible while the flooring project progressed, fully discussed options with me as issues arose (as they always do...no project is ever without them!), made sure to pay attention to all details when the job was done (so I didn't have to go back and do these), cleaned up thoroughly when the job was done, and were very pleasant throughout. I have already recommending EFresh to my daughter for work, and I intend to use them again on another project in the Spring.

Bottom Line: Yes, I would recommend this to a friend

---

Advertisement

---

Working with BuildZoom

By Paul B.

,

California

,

Nov 4, 2019
Verified Reviewer

Overall Experience:

My experience with BuildZoom has been very positive. They have been there with me every step of the way. I will recommend them in the future. They were quick to add more contractors as needed.

Bottom Line: Yes, I would recommend this to a friend

---

Great service

By John W.

,

Felton, DE

,

Nov 1, 2019
Verified Reviewer

Overall Experience:

I wanted a site to review my builder that had all the information to help others make the same choices I've made by choosing the right person/company. Your site allowed me to see what other sites didn't have like even a link to my builder's website.

Bottom Line: Yes, I would recommend this to a friend

---

Great landscaper

By Suzanne L.

,

San Francisco, CA

,

Oct 31, 2019
Verified Reviewer

Overall Experience:

I could tell the contractor was experienced by the way he asked questions about the project. The contractor did as requested and more like trimming the bushes even more so the painters would have an easier time painting the outside of the house. The contractor went out of his way to look for a specific look and to tell me later that the style was discontinued.

Bottom Line: Yes, I would recommend this to a friend

---

Great site

By Amanda B.

,

Dallas, TX

,

Oct 31, 2019
Verified Reviewer

Overall Experience:

Fast, efficient, and easy interface. Email was sent from a contractor that I used and all I had to do was click the quick link to complete the review. Review process was fast and efficient for the company that requested my review.

Bottom Line: Yes, I would recommend this to a friend

---

Good overall crew workers

By Wise T.

,

Mayfair, PA

,

Oct 31, 2019
Verified Reviewer

Overall Experience:

East Coast Basement Solutions is a very good working company. They're willing to travel a different distance to help you in the city, they are really helpful. In addition, they do not have dirty people work for them around their place that don't pay good attention to what they want to be accomplished and done.

Bottom Line: Yes, I would recommend this to a friend

---