Cellunlocker.net Reviews
Claimed This company has claimed this profile, is getting alerted on any new customer reviews entering this page, and may engage in dialogue with its customers to address their matters.

Companies cannot pay money or provide goods in order to remove or alter customer reviews.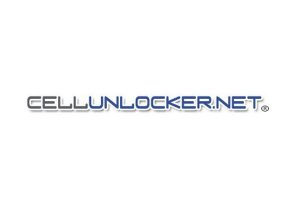 CellUnlocker.net is a website that allows customers to unlock their mobile phones via email, using the company's fully automated online system. Learn what customers are saying about this service.
---
Couldn't been any easier

By Vernette B.

,

Michigan

,

Nov 20, 2020
Verified Reviewer

Length of Use: Less than 3 months

Overall Experience:

Was getting taken advantage of by Spectrum so I decided to change providers, not realizing that I wouldn't be able to use my phone and once I ported my number to the new carrier I couldn't even get phone calls as Spectrum canceled my account basically and wouldn't give me the code to unlock. In steps with Cellunlocker.net, after doing my due diligence of research, I figured what do I have to lose for a small amount of money and a money-back guarantee. A couple of days later, as promised, wha-lah! I received my email with codes and instructions on what to use depending on what my specific model was asking for. Literally, 30 seconds later, I'm back in business! Thank you Cellunlocker.net team for doing just what your service said.

Pros and Cons:

Ease of use
Worth the money
Quick response time
No "cons" were specified in this review

Bottom Line: Yes, I would recommend this to a friend

---

Friendly

By Lora D.

,

Rockford, IL

,

Nov 19, 2020
Verified Reviewer

Length of Use: Less than 3 months

Overall Experience:

The service was fast, simple, and reliable. The company responded quickly with very clear directions. I was able to unlock my phone on my first try. I am now able to utilize all functions on my phone. I highly recommend this company!

Pros and Cons:

Fast
Simple
Price
No "cons" were specified in this review

Bottom Line: Yes, I would recommend this to a friend

---

Advertisement

---

Legitimate every time!

By Ashley L.

,

Monticello, GA

,

Nov 15, 2020
Verified Reviewer

Length of Use: Less than 3 months

Overall Experience:

They've unlocked three devices (two Samsung Galaxy S20+ and an S10e) for me so far with no problem! I was so worried that we would not be able to use our new phones but Cellunlocker.com was the solution.

Pros and Cons:

Reliable
Awesome customer service
No "cons" were specified in this review

Bottom Line: Yes, I would recommend this to a friend

---

Best unlock ever

By Edgar F.

,

Arizona

,

Nov 10, 2020
Verified Reviewer

Length of Use: Less than 3 months

Overall Experience:

My experience was great. I've gone to many places to try and unlock my device and most would just say we can't, and some websites didn't give you much info or didn't have my device. I had seen this site and gave it a shot and got my device unlocked in a few days, and it was well worth it. It was fast and easy, no issues at all what's so ever, and the best thing was the price, when others try and charge you an arm and a leg these guys beat everyone. I was surprised. If you are looking for a place to get the job done at a great price and a fast response, I recommend them. Thank you.

Pros and Cons:

Fast
Price
Response
No "cons" were specified in this review

Bottom Line: Yes, I would recommend this to a friend

---

Worked like a charm

By David H.

,

Fort Worth, TX

,

Nov 4, 2020
Verified Reviewer

Overall Experience:

As soon as I receive the code I installed a different SIM card and when it prompted for the unlock code I input what I was given and it unlocked immediately. The process says it takes about 24 to 72 hours to get a code but in my case, it took over 7 days which is a first compared to other times I've used cellunlocker.net, or if they literally don't it within 24 hours but I will still use cellunlocker.net every time.

Pros and Cons:

The unlock process was easy
Decent pricing
It took over 7 days to get the code

Bottom Line: Yes, I would recommend this to a friend

---

Cellunlocker is the way to go

By Thomas A.

,

Johannesburg, South Africa

,

Nov 2, 2020
Verified Reviewer

Length of Use: Less than 3 months

Overall Experience:

Thank you Cellunlocker. I was just taking a chance, and you guys did not disappoint. My device was unlocked and it working perfectly with no issues. Thank you. Cellunlocker works. I highly recommend them to anyone.

Pros and Cons:

It works
I could get updates all the way
Was kept in the know
No "cons" were specified in this review

Bottom Line: Yes, I would recommend this to a friend

---

Highly recommend

By Molly M.

,

Des Moines, IA

,

Oct 22, 2020
Verified Reviewer

Length of Use: Less than 3 months

Overall Experience:

Great price, great service, quick and simple!

Did all that it promised and friendly service as well!

My Galaxy Note 8 was falsely blacklisted and had been locked to a network that I no longer use. Now I am using my favorite device again with no issues on my newest cell phone network.

Thanks again!

Pros and Cons:

Friendly
Timely
Great price
No "cons" were specified in this review

Bottom Line: Yes, I would recommend this to a friend

---

Advertisement

---

Very competitive vendor

By Kuang H.

,

San Jose, CA

,

Oct 22, 2020
Verified Reviewer

Length of Use: Less than 3 months

Overall Experience:

Excellent vendor. Def met expectations. Very fast, keeps customers updated. Very competitive price, will do business with again!

Pros and Cons:

Price
Speed
Communications
No "cons" were specified in this review

Bottom Line: Yes, I would recommend this to a friend

---

Exceeded my expectations

By Rodrigo C.

,

Brazil

,

Oct 21, 2020
Verified Reviewer

Length of Use: Less than 3 months

Overall Experience:

At first, I didn't know the Cellunlocker site but when I accessed the site it showed confidence when I saw the message "Money Back Guarantee", I decided to take a chance. Unlocked my iPhone in 3 business days, faster than the normal 5 days. I recommend!

Pros and Cons:

Speed
Effective
No "cons" were specified in this review

Bottom Line: Yes, I would recommend this to a friend

---

Very fast, reliable, and affordable

By Jenny H.

,

Portugal

,

Oct 21, 2020
Verified Reviewer

Length of Use: Less than 3 months

Overall Experience:

Found the recommendation on Reddit, trusting it was a legit company. Received my code in a couple of hours and it worked like a charm. The process was very easy and I received a follow-up email too. The price is unbeatable!

My relatively new Samsung Galaxy Note 10+ is working perfectly in Europe (using a Vodafone SIM card) while still paying off the phone with AT&T in the US.

Pros and Cons:

Fast
Very affordable
Reliable
No "cons" were specified in this review

Bottom Line: Yes, I would recommend this to a friend

---

Didn't trust but my friend did

By Ali A.

,

Syracuse, NY

,

Oct 8, 2020
Verified Reviewer

Length of Use: Less than 3 months

Overall Experience:

So glad my friend had the balls to try this service because I didn't think it was real, but it really unlocked my iPhone off of my AT&T plan. And I was on an installment plan. Not to mention the unlock was completed overnight...unreal! Five stars, and I will definitely be purchasing again!

Pros and Cons:

Speed
Service
Completion
No "cons" were specified in this review

Bottom Line: Yes, I would recommend this to a friend

---

Afraid to do, glad I did!

Length of Use: Less than 3 months

Overall Experience:

So, I was needing my Note 10 unlocked so I could use it on another carrier. After Google searching, I came across Cellunlocker. I'm very thankful I did! You never know what you're getting when you pay on some of these sites. But they were terrific. They communicated with me every step of the way. I received emails explaining the procedure and I was able to talk live with them using WhatsApp. I'm very glad I used them as they had my phone unlocked after 20 minutes of work and it's working great! Thank you guys!

Pros and Cons:

Great communication
Friendly
Worked without an issue
Had to schedule the service, took some time

Bottom Line: Yes, I would recommend this to a friend

---

Advertisement

---

Cannot believe the result

By Jun-Hyung L.

,

Seoul, South Korea

,

Sep 25, 2020
Verified Reviewer

Length of Use: Less than 3 months

Overall Experience:

I have an iPhone SE, Verizon network locked phone, and am currently living outside the states.

Since the phone was network locked, I've tried to unlock it using other services and even had a phone call with Verizon services to have it unlocked. The Verizon personnel said they cannot unlock it if it's outside the states, and it is only unlock-able inside the states.

So I just gave up, saw the service, and had a go with it, and what the heck, it worked. Now it's fully unlocked.

The only downside is it's a bit pricey, but hey, now I have an unlocked phone.

Pros and Cons:

Quick
It works
It was really quick, I could not believe it
Price

Bottom Line: Yes, I would recommend this to a friend

---

So awesome!

By April W.

,

Las Vegas, NV

,

Sep 9, 2020
Verified Reviewer

Length of Use: Less than 3 months

Overall Experience:

This was a great company to work with. It all went so smooth and easy. My phone was unlocked in two days and I could finally use my old iPhone. Thank you!

Pros and Cons:

Easy
Quick
Painless
No "cons" were specified in this review

Bottom Line: Yes, I would recommend this to a friend

---

Very fast response

By Gary F.

,

Calgary, Alberta, Canada

,

Sep 5, 2020
Verified Reviewer

Length of Use: Less than 3 months

Overall Experience:

I have a Samsung S7 and a Canadian mobile service provider. I recently switched providers but, due to the age of my phone, it was locked to the previous network and needed to be unlocked by them. After spending several days trying, in vain, to contact a real person to get the unlock code (in Canada, this must be done, at no charge, when a customer requests it), I searched the web for an online unlocking service. Cellunlocker.net came up again, and again, as a reliable and trustworthy provider. So I submitted the necessary info about my Samsung S7 and, within 24 hours, I had a return email with the unlock code. It worked on the first try. My phone works perfectly on the new network. Cellunlocker is a great service and I would certainly use it again, if needed, and would recommend it highly to anyone who needs their phone unlocked.

Pros and Cons:

Fast service
Provided code worked with no glitches
Easy to deal with
No "cons" were specified in this review

Bottom Line: Yes, I would recommend this to a friend

---

Great price and quick

By Angel S.

,

California

,

Sep 2, 2020
Verified Reviewer

Length of Use: Less than 3 months

Overall Experience:

I recently bought an S20 Ultra from AT&T and travel out of the country a lot. Since the phone is financed, AT&T requires that you have the phone at least 60 days and also paid off before they will unlock it. I searched Google and found this website and immediately investigated the reviews to see if it was legit. After a few hours of research, I decided to give it a try and tbh, I did not think it would work considering how new the phone is and that I am a brand new AT&T customer. Well to my surprise, less than 48 hours later, I received an email with the unlock code. Again, I thought it was not going to work but gave it a try. I changed the SIM in the phone to a SIM from Mexico and entered the code when I was prompted...it worked! I now have a carrier-unlocked phone.

Pros and Cons:

They have unlock codes for newer phones
They are responsive via email and chat
Decent turn around time
Can take longer than the time-frame they give
There may be cheaper options

Bottom Line: Yes, I would recommend this to a friend

---

Got phone unlocked in 24 hours

By Ian H.

,

earth

,

Sep 1, 2020
Verified Reviewer

Length of Use: Less than 3 months

Overall Experience:

I had a Galaxy S8 that I had not used in over a year because the screen smashed. I had it with Cricket. I got the screen repaired and took it to another carrier but Cricket had it locked. I called them but they kept giving me the runaround. I found Cellunlocker online and they sent me the code in 24 hours. Now the phone works perfectly with a new carrier.

Pros and Cons:

Fast
Efficient
Got it right the first time
No "cons" were specified in this review

Bottom Line: Yes, I would recommend this to a friend

---

Advertisement

---

Fine for the old, great for the new

By Pablo N.

,

Santiago, Chile

,

Aug 29, 2020
Verified Reviewer

Length of Use: Less than 3 months

Overall Experience:

Unlocked a Galaxy S5 in less than two days, they delivered the code very fast and the price is way better than the other phone-unlocking services, totally recommend it.

Pros and Cons:

Fast delivery
Good price
Works for almost (if not) every phone
No "cons" were specified in this review

Bottom Line: Yes, I would recommend this to a friend

---

I was able to unlock

By Titus S.

,

Atlanta, GA

,

Aug 27, 2020
Verified Reviewer

Length of Use: Less than 3 months

Overall Experience:

Honestly, I was doubtful about whether or not the service would actually work. However, I sent over my phone information, and received my code back in an email, just like they stated. It didn't take long at all. Definitely will be using them in the future, if I ever need another phone unlock.

Pros and Cons:

It work exactly as advertised
Instructions were easy to follow
Cheaper than what I have seen other people advertise for unlocking
No "cons" were specified in this review

Bottom Line: Yes, I would recommend this to a friend

---

Best place to get your device unlock

By Danny R.

,

Puerto Rico

,

Aug 23, 2020
Verified Reviewer

Length of Use: Less than 3 months

Overall Experience:

The best place, very easy fast and trusted. They unlock my devices with easy-to-use instructions on how to unlock your device. They make you feel relaxed with on-time communicating.

Pros and Cons:

The speed
The confront
The communication
No "cons" were specified in this review

Bottom Line: Yes, I would recommend this to a friend

---

Successfully unlocked Note 9 Sprint

By Maurice H.

,

Nationwide

,

Aug 21, 2020
Verified Reviewer

Length of Use: Less than 3 months

Overall Experience:

Amazing phone unlock service.

These people are genius, I couldn't find anyone to unlock my Note 9 factory unlock from Sprint. Until I stumbled on Cellunlocker.

They coached me through each step, discussed all my questions and successfully factory unlocked my Note 9 from Sprint. Less than 1 hour and it was finished. I would rate 10/10 and refer to anyone that needs unlocking.

Pros and Cons:

Honest
Very responsive toward customer needs
Will go beyond for their customers with amazing service
I didn't find them sooner

Bottom Line: Yes, I would recommend this to a friend

---

I was able to unlock

By A H.

,

Tokyo, Japan

,

Aug 19, 2020
Verified Reviewer

Length of Use: Less than 3 months

Overall Experience:

I received the unlock code in the second email and was able to unlock it successfully. For my mobile phone, the method to display the input field on the screen was different from the video described, so I also referenced the videos of other sites. The release code was fine.

Bottom Line: Yes, I would recommend this to a friend

---

Advertisement

---

It really works

By Kurshiana C.

,

Castries, Saint Lucia

,

Aug 13, 2020
Verified Reviewer

Length of Use: Less than 3 months

Overall Experience:

I received my order on time. Customer representatives were really helpful and replied right away. I will definitely be using Cellunlocker.net again.

Pros and Cons:

Customer representatives were helpful and replied on time
Received my order within the time frame I was told
No "cons" were specified in this review

Bottom Line: Yes, I would recommend this to a friend

---

I tried elsewhere and was told it would cost a lot more

By Ken M.

,

New York

,

Aug 12, 2020
Verified Reviewer

Length of Use: Less than 3 months

Overall Experience:

I had paid another "company" to unlock my phone ($39.00), and I got an email from them that this particular phone was different, and I would need to pay $55.00 more to unlock it. After declining, I found Cellunlocker.net. They unlocked it for $39.00, no problems.

Pros and Cons:

Inexpensive
Super easy
Fast
No "cons" were specified in this review

Bottom Line: Yes, I would recommend this to a friend

---

Great

By Rachelle S.

,

Manhattan, KS

,

Aug 12, 2020
Verified Reviewer

Length of Use: Less than 3 months

Overall Experience:

I had purchased a used phone online and was unable to get it unlocked from the previous network provider. Cellunlocker.net provided my code quickly and it was effective.

Bottom Line: Yes, I would recommend this to a friend

---

The best unlock service that is professional and quick

By Meekah M.

,

Phoenix, AZ

,

Aug 12, 2020
Verified Reviewer

Length of Use: Less than 3 months

Overall Experience:

If you are looking to get any cell service done from Cellunlocker I would highly recommend you go for it! They had a quick response time, they communicated with me before the stated time and had my phone was unlocked and ready to go in less than an hour. The tech was very patient with my lack of knowledge and guided me every step and answered my questions when I was stuck. It does require a bit of help from you, but they walk you through with very thorough directions. Not to mention the price was better than competitor's prices! Looking for another phone to unlock.

Pros and Cons:

Communication
Fast
Accurate
No "cons" were specified in this review

Bottom Line: Yes, I would recommend this to a friend

---

Bogus codes, no refund

By Bill S.

,

Calgary, Alberta, Canada

,

Aug 11, 2020
Verified Reviewer

Length of Use: Less than 3 months

Overall Experience:

Be sure to read the BBB report on this company (https://www.bbb.org/us/wa/bellevue/profile/tablet-equipment/cellunlockernet-1296-22717217). I wish I had before I sent them my money. I sent them my IMEI code and they took my money (more than the receipt showed they would). They provided unlock codes for my phone which proved to be bogus. I have not heard from them since. The service they allege to furnish is available to you for free.

First determine the IMEI number for the phone. On an iPhone Settings>General>About and scroll down to you see it. Dialing *#06# on the phone will also frequently give you the number.

Next determine the carrier. If you know the carrier, good, otherwise, look at the SIM card and it will tell you the carry. If the SIM card is gone, call the manufacturer and they will tell you who the phone was delivered to.

Next call the carrier and request the 16-digit unlock code. You will need to give them your IMEI number. They should give it to you. If they do not, file a complaint with the CCTS. https://www.ccts-cprst.ca/. It took a couple of weeks, but they compelled my old carrier to provide the number when they originally failed to do so.

Pros and Cons:

Quick
Easy-to-use website
Glitzy
Did not provide refund
Codes provided were bogus
Will no longer communicate

Bottom Line: No, I would not recommend this to a friend

Aug 11, 2020

Hi Bill,

That's terrible to hear but these are some serious accusations against our company, Cellunlocker.net.

We will do my best address all your claims:

1) We don't charge more than what you see at checkout.

2) We don't sell free services, all our services are paid to sources. Our customers come to us when their network providers don't unlock their phones.

3) We answer our emails within a business day, please so kind as to provide us with your details to investigate.

4) You had hugely contradicted yourself referring to an iPhone and later saying to get the "16 digit unlock code". iPhones do NOT use unlock codes to unlock, they are unlocked remotely through Apple servers.

5) In general, carriers do NOT unlock phones unless you fulfill their strict requirements ie. Existing contract/fully paying the balance of the phone/owner of the account/not bad ESN/blacklist etc...

The post you have described does not add up, we will have to investigate this.

Support Cellunlocker.net

---