City Lash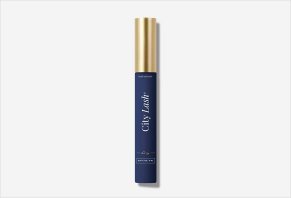 Summary
City Lash promises to improve your eyelash growth, improve their texture, and minimize lash fallout for naturally enhanced eyelashes.
Pros
Increase keratin production, resulting in longer eyelashes and a thicker lash bed
A+ Better Business Bureau rating
60-day money-back guarantee
City Cosmetics products are not tested on animals
Cons
Most common complaints include failure to work and eye irritation
Some reviewers thought the price was too high for the subtle results
City Lash Review: Is It Worth It?
What Is City Lash?
City Lash is an eyelash growth enhancer that is purportedly designed to support the natural lash growth process.
It also works to minimize lash fall-out, improve their texture, and prevent breakage. This product is branded as a solution for those dealing with brittle or thinning lashes who want a more natural solution to extensions.
City Lash is manufactured by City Beauty based out of Salt Lake City, UT, which holds an A- rating with the Better Business Bureau, based on just one closed complaint over the past three years.
Online reviews regarding City Lash appear to be mixed, with the most common complaints citing failure to work and eye irritation.
How City Lash Works
The primary active ingredient in the exclusive City Lash formula is Myristoyl Pentapeptide-17, which "has been proven through many clinical trials to get results."
The company claims that City Lash is one of the few products that offers this ingredient, and in the right formulation, to work like you need it to. Unfortunately, no citations for these clinical trials are provided.
By stimulating "keratin production at a cellular level," City Lash is claimed to help you achieve longer, fuller lashes by promoting growth, and allowing your eyelashes to remain in place longer, giving you "a much fuller lash bed," in addition to visible results.
The company claims that City Lash is safe to use on even the most sensitive skin, with no negative side effects. In fact, it can even be applied to your eyebrows to increase thickness.
According to the City Lash product page, you can use the product by applying it twice a day with a fine-tip brush to your clean eyelids.
You'll want to apply it along the upper lash line, taking care to spread a small amount across the lashes so that the active ingredients can work directly with your hair follicles without too much product entering the eye.
What Are the City Lash Active Ingredients?
We learned from a City Beauty representative that City Lash has four key active ingredients:
X10: This is the term used for a powerful extract in City Lash that helps increase cell production at the base of the eyelash follicle. After two months of regular use, they claim it can boost lash length up to 45% and increase lash density by 13.7%.

Biotinyl-GHK: This vitamin-infused tripeptide comes from France and works to support keratin production at the base of your eyelash follicles. It strengthens the roots to reduce lash fall-out so you achieve a fuller lash line. 30-day clinical trials showed that participants achieved an average of a 40% increase in lash thickness and 43% increase in lash length.

Capixyl: As a blend of peptides and red clover extract, capixyl contains a "signal molecule" that both stimulates hair growth and prevents hair loss. An eight-week study with the compound showed that it improved lash length five times as much as a placebo did and increased lash density by 27%.

Peptide Complex: City Lash's plant-based peptide blend includes hexapeptides, oligopeptides, and polypeptides to revitalize hair roots. A 45-day clinical trial in Spain showed that this unique blend could increase lash density by 23%.
Other ingredients contained in City Lash include fillers, emollients, and plant extracts like jojoba oil, coconut oil, olive oil, aloe vera, grade seed extract, ginseng root, sea kelp, comfrey, and echinacea.
City Lash Pricing and Refund Policy
If purchased directly through the manufacturer, City Lash will cost $90 per tube, with free shipping offered on all orders over $50.
According to the product's website, each tube of City Lash should last approximately 2 ½ months with regular use. All US orders include free shipping.
All City Cosmetics come with a 60-day, money-back guarantee. Simply call customer service at 800-347-1558 or customersupport@CityLips.com to begin the refund process.
Customer Reviews of City Lash
Both Amazon and Makeupally have reviews that have an average rating of just under three stars out of five.
Just 33% of MakeupAlly reviewers reported they would repurchase the product, though many reviewers on both websites stated that they experienced a noticeable improvement in their eyelashes after a month of twice-daily use.
Others stated that while they did see growth, it wasn't enough to justify the cost. In some cases, the reviewers said that the product irritated the skin along their lash line and stung as they applied it.
Overall, we found a mix of opinions from users about whether this lash serum works as described. Most seem to agree that the product does something, though whether those results are worth the purchase price seems to be something there is less consensus about.
The Bottom Line
When comparing City Lash to many other eyelash growth enhancers, City Lash appears to be a less expensive alternative, but will still come to at least $70 for a three-month supply.
While customer reviews seem to show that City Lash will work to boost your lashes in regards to growth rate and fullness, it's less clear whether the difference is enough of an improvement to be worth the cost.
Many people reported that the results were subtle and that it irritated their skin as they applied it.
Keep in mind that the most common complaints include failure to work and eye irritation.
Customer Reviews