Elite Singles
Claimed This company has claimed this profile, is getting alerted on any new customer reviews entering this page, and may engage in dialogue with its customers to address their matters.

Companies cannot pay money or provide goods in order to remove or alter customer reviews.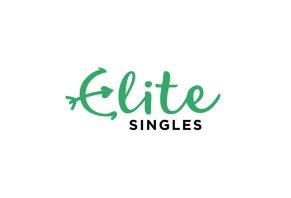 Elite Singles is a dating site that caters to highly educated people seeking to make a longterm love connection. While the concept is promising, there are some drawbacks.
---
Terrible experience

By Javier

,

Ohio

,

Feb 3, 2017
Verified Reviewer

Overall Experience:

After bumping into this EliteSingles.com on Facebook, I decided to give it a try. I ended paying for a subscription which forced me to sign up for three months as a minimum. After three months I end up with nothing. "Matches" were never within my area. I actually question the legitimacy of the profiles since I never received a single reply. Completely disappointed!

To make matters worse, after four months of canceling my subscription I received a letter from a collecting agency for $135.99. What the heck?

The best advice I can give you is, stay away!

Bottom Line: No, I would not recommend this to a friend

---

Elite Singles only cares about your money

By Jade

,

California

,

Jan 26, 2017
Verified Reviewer

Overall Experience:

I wish I had checked this page earlier.

I decided to try a three-month premium trial without noticing the auto-renewal condition listed in the Terms and Conditions. So they auto-renewed my account without even a notice or confirmation. This is funny because they can spam one's inbox with hundreds of unimportant emails and notices, but when it came to the important consent on this, they failed to do so. It's fine if it was me who did not read the terms and conditions when signing and paying for the very first time.

So on the second day into the auto-renewed three months package, I noticed the pending charge from my bank account and canceled the membership. I received a confirmation email from them saying that my membership will be canceled after the three months, so basically sit tight, relax, and enjoy the ride from now until the next three months.

It came to me as a shock to see how a professional company chooses to deal with these issues in that manner. I contacted them and refused to use the service for the next three months (again, this was on the second day of an auto-renewed three-month package cycle). They replied saying "sorry," yet there was nothing they could do, except ask if I have a family member or someone that I could pass the rest of the time (practically three whole months) on to.

What kind of professionals would do that? Really, they would rather get one member's money (approximately $90) than avoiding a huge dent in their reputation and reliability. If there was a negative star, I would have come with that. Please be aware that their incentives are just one; the customer's money.

Bottom Line: No, I would not recommend this to a friend

---

Scam, lots of fake profiles, F from the BBB.

By Julie

,

Vancouver, WA

,

Jan 20, 2017
Verified Reviewer

Overall Experience:

Many profiles are exactly the same, and I mean word for word! The only thing that's different is the name and occupation. Scam.

Bottom Line: No, I would not recommend this to a friend

---

Non-existent customer service team

By Keith

,

Florida

,

Jan 13, 2017
Verified Reviewer

Overall Experience:

This may make you chuckle, but when I signed up for this site I did not see where it said to check "I'm a man" or "I am seeking a man". The default is a man looking for a man. Nothing against that, but if one overlooks something this simple one would think you could change this without Congressional approval. No chance.

Once I spent the hour or so filling out the forms (which I think is a good thing) and they got my credit card info, Customer Service rode off into the sunset. I have written those people three times. In the meantime, I have men from all over the planet looking to secure a date with me. Okay, you should be laughing by now. Imagine how flattered I am.

But seriously, these guys will not return an email or an online contact form. Their robot tells me they are on my case but nothing but crickets. If they would flip one little setting from "man" to "woman" I would have given them a chance. But if their Customer Service is this lousy then I cannot maintain confidence in their search and delivery capability.

Okay, I am still chuckling, but have requested they cancel my membership and refund my money.

Bottom Line: No, I would not recommend this to a friend

---

Advertisement

---

Horrible Rip Off

By Al Smith

,

USA

,

Sep 25, 2016
Verified Reviewer

Overall Experience:

They charged me three full days before the 90 day auto renew period was up. When I notified them of my desire to cancel at day 87, they did not let me cancel but charged my credit card anyway. I did a chargeback with my credit card company and now Elite Singles has taken me to a COLLECTIONS AGENCY. They are attempting to ruin my credit when they are violating their own terms and conditions.

Bottom Line: No, I would not recommend this to a friend

---

Regret

By Anonymous

,

Minneapolis, MN

,

Sep 5, 2016
Verified Reviewer

Overall Experience:

I regret not reading about Elite Singles before I paid $89.00 to join! I do believe this is a scam site. I'm concerned they will continue using my credit card after I cancel. I'm sure someone is laying on the beach after taking all of our money. Please don't let this happen to you too.

Bottom Line: No, I would not recommend this to a friend

---

Elite Singles – Sham Operation

By Cal

,

Chicago, IL

,

Aug 30, 2016
Verified Reviewer

Overall Experience:

Elite Singles is a sham operation, falsely advertising the number of matches provided and allowing NO free searches of members profiles even with a premium membership.

For example, they promise up to 20 matches a day—I got less than 20 in two weeks. This is false advertising. Match.com, by comparison promises and delivers about 10 or so every day or two.

You are not free to search members profiles, even with premium membership. If you want to date either older or younger partners, forget it. You better put your preferred partner age as your own, or you won't get matched.

Finally, they have virtually no way to contact them in an efficient manner. Apparently, they are run out of Germany with no staff to handle anyone's complain in a timely manner. They just take your money and run.

You are at the whim of their matching program, which is crude and will not select members according to something as simple as an age preference. Their profile if far less useful and detailed than Match.com, for example, where you can search through 1000's of profiles, find the newest, find age or even a particular search word. Nothing like this in Elite Singles, which tries to say they have more degree bearing profiles. Nonsense. There are more in Match.com, because Elite Singles is filled with retirees in their 50's and 60's.

All in all, I lasted about a week before figuring it out. Of course, by then, I had lost all of my investment, because they force you to sign up for months of service paid up front.

Bottom Line: No, I would not recommend this to a friend

---

Ugh!

By Beth

,

Canada

,

Aug 19, 2016
Verified Reviewer

Overall Experience:

I am glad to have read your article. I signed up for a basic membership and am really disappointed. This is all new to me so I will start by saying that it was overwhelming to fill in the forms on Elite Singles. Then when a match was made I was extremely disappointed to find that I couldn't even read the message from the guy who sent it unless I paid for a membership. Ridiculous! How do I even know the match was legit? Anyways, I will take the advice of this article and try a more mainstream approach, or just wait and see if Mr. Right shows up at my local grocery store.

Bottom Line: No, I would not recommend this to a friend

---

No Solution for Being Alone

By Chuck

,

Lakeview, OR

,

Jun 11, 2016
Verified Reviewer

Overall Experience:

While having been on another dating site for a month with very minimal success, the Elite Singles ad appeared on Facebook and I thought to give it a try. I was concerned that many of the approaches of Elite appeared to be the same as the miserable service of which I was already a member, but the tedious profile questions presented by Elite I thought might lead to a better success. My unequaled contempt came about an hour after joining when I found half of my answers to my profile questions had been rejected for "security" concerns, and may be for spelling.

Both my career and my hobby is writing. Largely, mine is often emotional writing to influence public opinion in select controversial subjects. And all spell checked. I had given the same amount of thought and craft to my answers for Elite as I do when writing for my avocation. Answers that were designed to highlight me in a competitive marketing environment. All failing to meet Elite's "hand reviewed" standards. It is now early morning. I am annoyed. I have sent Elite Singles my complaint, asked for the contract to be canceled, and asked for my money back. Elite Singles quickly demonstrated to me that it is nothing more than another predatory hand in the pocket of people like me looking for a solution to a period of loneliness.

Bottom Line: No, I would not recommend this to a friend

---

Waste of money

By Diana

,

Tampa, FL

,

Mar 30, 2016
Verified Reviewer

Overall Experience:

Current customer, but have already canceled. Everything is literally canned. If your occupation isn't on their very limited list, you simply have to choose one they have, too bad for you. They send you a small handful of matches pretty infrequently I might add, mostly without pictures and with limited information. I agree with other reviews that if they do send you one that seems almost too good to be true, you will receive a 'smile' from said match. And it is funny how this perfect match's profile is so similar to your own; which likely is a fake profile only sent to you to lead you on. Try sending more than two messages to this fake profile and you'll find that your message never gets sent, it stops at two, another red flag stating that it was a non-person you were a fake profile that you were responding to. Paying for 3 months up front is really a waste of money. I would put the site in the category of a major rip-off and surely will not be recommending it to anyone now nor in the future.

Bottom Line: No, I would not recommend this to a friend

---