HomeLight
This company has claimed this profile, is getting alerted on any new customer reviews entering this page, and may engage in dialogue with its customers to address their matters.

Companies cannot pay money or provide goods in order to remove or alter customer reviews.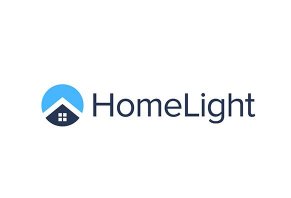 Summary
HomeLight is a service that uses a data-based approach to find the best real estate agents for both home buyers and sellers.
HomeLight Review: Details, How It Works, Pros and Cons
Trying to sell or buy a home without the help of a real estate agent is like trying to climb Mt. Everest without the help of a Sherpa. Sure, you can try – and you might even succeed – but there's a stronger chance you'll end up getting lost along the way.
Unless you have previous experience in the real estate industry, it's just easier to let an agent guide you through the process. They can handle the paperwork, make sure you're on track to meet important deadlines, facilitate the communication between yourself and the buyer or seller, walk you through the closing process and much more.
But how do you find the right agent? Traditional wisdom says to ask around your social circle for a quality recommendation, but some companies are trying to simplify that process. By compiling a database of available agents, these services play matchmaker between buyers, sellers, and real estate professionals.
Homelight is one such service, pairing buyers and sellers with agents since 2012. Here's a rundown of how it works, how Homelight can help and whether or not the service is worth trying out.
What Is HomeLight?
HomeLight is a San Francisco-based startup that uses a data-based approach to find the best real estate agents for both home buyers and sellers.
HomeLight connects consumers to real estate agents the way Zillow connects consumers to homes. Prospective buyers and sellers go on the site, enter their information and are matched with agents who best fit their needs.
The site claims that the overall list of agents is unbiased and based on an algorithm. In other words, agents can't pay money to show up in a search.
However, if you receive an email from HomeLight with a list of two or three agents, those agents have likely agreed to pay HomeLight a 25% referral fee.
HomeLight provides a lot of data about their agents, which is great for anyone who wants to take a scientific approach to the homebuying process. For instance, home sellers can view how much over asking the seller got and how long the houses were on the market before they sold.
Other stats include how many transactions they've facilitated in previous years, which specific homes they bought or sold and the average transaction value. You can also read reviews from past customers.
There's no fee to use HomeLight for buyers or sellers. The company makes money by charging a 25% referral fee from real estate agents, which is fairly standard for real estate brokers.
HomeLight includes independent agents, local firms and agents from national companies like Coldwell Banker, Century 21, Sotheby's, Keller Williams, Berkshire Hathaway Home Services and Re/Max.
They also include agents who are members of the National Association of Realtors, a trade association obligated to uphold a certain ethical code.
It's still a good idea to vet any agents yourself by searching on Facebook, Google, and Yelp. One of the real estate agents selected for me had all five-star reviews on HomeLight, but a 4.7 rating on Google. This isn't a huge difference, but it still shows a slight discrepancy between HomeLight and more objective third-party sites.
How the Home Buying and Selling Process Works
The process is similar whether you're buying or selling a home. If you're buying a house, input the zip code or city you're interested in. HomeLight lets you choose between the following property types:
Single-family
Condominium
Townhouse
Mobile home
Commercial
Vacant lot
After that, you'll pick the price range that best fits your budget. This ranges from $140,000 or less to $665,000 or more. Finally, you'll decide how quickly you want to buy, starting from ASAP to more than a year out.
To sell a house, enter the home's address and answer some questions, like what you think the home is worth and how quickly you want to sell.
For both home buyers and sellers, you have to enter your email address and phone number to get a list of agents.
HomeLight's Simple Sale service connects sellers to cash buyers. This eliminates the need for staging, showing or any of the other tedious chores that typically come with selling a home. This process is much faster, and sellers can choose their own closing date. The Simple Sale option works best for those who need to sell quickly and have already moved away from the area.
The price range for Simple Sale is much lower because it excludes buyers who will need a mortgage to buy the property. Again, this is only viable if you need to move immediately.
HomeLight Loans
HomeLight also provides home loans for new purchases in the following states:
Arizona
California
Colorado
Florida
Oregon
Pennsylvania
Texas
Washington
You can enter your email address to be notified when HomeLight loans are available in your area.
HomeLight says they have a 21-day closing guarantee and claim to have never missed a closing date. They also don't charge any lending fees and can complete the underwriting process within 24 hours. They're supposedly working on offering refinance loans in the future.
Currently, HomeLight's rates are very competitive with the national market. A $250,000 home in Denver, Colorado with 5% down would have a 3.625% interest rate on a 30-year fixed-rate loan. The APR was 3.936%, which includes all final fees.
Rates from NerdWallet for the same amount and length ranged from 4.147% APR to 4.922% APR. The average rate for a 30-year loan was 3.84%.
Looking at HomeLight for a mortgage can be a good start, but you should still contact other banks and lenders to get their rates. You never know who can offer the best interest rate or lowest closing fees. For example, HomeLight doesn't seem to offer 15-year loans, so if that's what you're interested in, you should look at another lender.
Home Estimates
Like Zillow and Trulia, HomeLight provides a free estimate of your home's current value. They ask for the address, when it was built, its current condition and more. Unlike Zillow or Trulia, you have to give out your email address and phone number to get a result.
When I input the information about my house, HomeLight said my home is worth between $192,028 to $237,734. Zillow approximates the home's worth at $196,770, while Trulia gives a quote of $196,064. Our home was recently appraised for $180,000, which is how much we bought it for in 2018.
The range from HomeLight seems incredibly high, especially since few homes in our neighborhood have sold for more than $200,000.
Positives
Using HomeLight can speed up the process of researching and picking an agent. This is especially useful if you're moving to a new city quickly and don't have time to scour different forums and lists to find an agent.
HomeLight is also a reputable service. They have an A+ rating from the Better Business Bureau with more than 600 reviews.
The company also has a social mission aspect. They donate between $500 to $800 every time someone buys a home through HomeLight. The money goes to an organization that helps mothers in India fix or build a home for their family.
Negatives
Some of the complaints about Homelight on the BBB website are from customers who say they were flooded with phone calls. This is similar to other services that take your number and distribute it to third parties. So far this is the only major downside I've found.
HomeLight compiles a list of most agents in your area, but it's not clear how comprehensive that list is. Also, you may only be matched with real estate agents who have agreed to split a commission with HomeLight. In this sense, it's not a complete listing of all qualified local agents.
The Bottom Line
It can be extremely annoying to be pestered with calls, and Homelight is definitely guilty of this. Since testing out the service, I've received daily phone calls, emails and text messages both from HomeLight and their recommended agents. Most people are already inundated with robocalls and other forms of spam these days, so any extra solicitation is likely unwelcome.
However, I've heard from other people that this is how most real estate agents act, following up relentlessly until they get your business. That professional tenacity is pretty annoying when you're trying to decide which agent to choose, but it will be a blessing once you've made your choice.
HomeLight can be helpful if you're new to the area, don't know any real estate agents and don't have the time or desire to find them yourself. Any agent you find through Homelight is likely to be competent, so it's probably a safe enough bet for just about anyone.
If you have friends and family with strong recommendations, you might be better off taking their advice. This is especially true if they live in the area you're moving to or away from, as many agents tend to specialize in a select number of neighborhoods.
Customer Reviews
This company is actively collecting reviews from its customers. All reviews submitted are subject to moderation and approval to ensure they meet our
Review Guidelines
.
Posted on Sep 11, 2016
Works as advertised
Got introduced to 2 agents, both were very high quality. The one we selected conducted 3 open houses and had our home sold in under a month. Very happy with the result and definitely recommend the service.
Bottom Line: Yes, I would recommend this to a friend
Company Response from HomeLight, Inc.
Apr 10, 2017
Hello Michael,
Thank you for sharing your experience with HomeLight! We're ecstatic that we were able to provide you with great agents that suited your needs while selling your home.
Best
HomeLight Support
Posted on Feb 21, 2017
They deliver
First things first; I work for a competitor, so it's actually not in my best interest to help my competitor. But, I have to because HomeLight is a solid system.
They do exactly what they say they will, which is use a smart algorithm to match homeowners based on property, needs, and situation with an agent who best matches those needs. Most agents will not favor this since only 5% (give or take) are qualified to help niche specific clients.
Many clients will not get this unless you understand your position, and value what you truly need. Refrain from bashing a company like HomeLight who works for free to help homeowners and agent alike.
Bottom Line: Yes, I would recommend this to a friend
Company Response from HomeLight, Inc.
Apr 10, 2017
Hello Darren,
Thank you for sharing your great experience with HomeLight! We're so glad we were able to satisfy your home buying and/or selling needs. Have a great day.
Best,
HomeLight Support
Posted on Apr 8, 2017
Great service, grateful for my agent
My wife and I just moved to Austin from Brooklyn. We had no idea who to contact to help us find and buy a house. I saw a HomeLight TV ad and thought I'd give the service a try. It was free, so couldn't hurt, right? We interviewed the agents they suggested and ended up picking the first person we spoke to. We just moved into a house in the Old West Austin neighborhood and couldn't be more grateful to HomeLight for the experience.
Bottom Line: Yes, I would recommend this to a friend
Company Response from HomeLight, Inc.
Apr 10, 2017
Hello Winston,
This is the HomeLight Support team! Thank you for using our service- we are beyond thrilled to learn that you had a great experience. Congratulations on your move! We hope you're enjoying your new home in the beautiful Austin weather!
Best,
HomeLight Support
Posted on Apr 10, 2017
Thank you HomeLight!
After accepting a new job in Boston, I had to put my first ever home on the market. I was nervous about moving to a new city and selling the home I fell in love with. After two months of meeting with real estate agents, only to leave feeling even more unsure and confused, a Google search brought me to HomeLight.
I filled out the information about my home and was provided a list of agents that were experienced in my area. I met with a few of the agents already but noticed some good prospects. My phone rang, and it happened to be a rep from HomeLight on the other end. I was a bit taken aback, but they did an amazing job of walking me through each agent's experience and how they could be a great fit for my home. I admit I was a bit suspicious and even a little rude in the beginning (sorry!), but I couldn't argue with the stats. They even worked with me a few weeks later when it was time to find a buyer's agent in Boston!
I ended up speaking with two agents they recommended, and during my meeting with #2, it took five whole minutes to know she was the one!
Just a month and a half later my home was sold above list price and in time for my start date at the new job. I am now working with the most amazing agent in Boston and hope to place an offer on the most beautiful space tomorrow!
Thank you HomeLight for introducing me to the best in the industry. You made this confusing time a life-changing adventure!
Bottom Line: Yes, I would recommend this to a friend
Posted on Apr 13, 2017
We are homeowners!
My wife and I just bought our first home! Now that we are settled, I truly believe if not for HomeLight, this would have been a disaster.
HomeLight had three real estate agents give us a call. We recognized the first agent from a for sale sign in the neighborhood (we have been stalking for homes) and felt comfortable meeting with him for a showing.
During our first meeting, our agent introduced us to a lender who assisted us in some rather creative financing, and finally, we were pre-approved.
40+ showings later we found the home because thankfully our agent pulled a not yet listed home out of his pocket. There was already an offer on the house, but our agent game up with a game plan and expert strategy. A few painless days of negotiating later and the offer was accepted.
Our agent went above and beyond every step of the way. Bringing extra water bottles to every showing, talking us through a few emotional moments and being patient while learning our extremely picky tastes. Move in day arrived and our agent was there with Edible Arrangements and a much-needed bottle of wine in hand. He even helped me move a couch.
After this experience, I understand why your decision in choosing a real estate agent is so important. Without his lender recommendation, knowledge of the neighborhood, speed of communication and patience with my wife and I, this all would have not been possible.
Bottom Line: Yes, I would recommend this to a friend
Posted on Apr 17, 2017
Great service
I had a great experience with HomeLight! I was at my wit's end because the real estate agent that my friend recommended had our home on the market for over a YEAR and the house didn't move. In desperation, I googled "home selling" and came across HomeLight. Right after I filled out the form, a rep called me immediately and explained to me that they have a network of top performing agents. She connected me to an agent in Abilene who has done a fantastic job marketing my home, so much so that it sold in less than two months and over listing!
Thank you so much HomeLight!
Bottom Line: Yes, I would recommend this to a friend
Posted on Apr 20, 2017
Good place to find a real estate agent
HomeLight made it easy to find a good real estate agent.
Bottom Line: Yes, I would recommend this to a friend
Posted on Jul 7, 2017
Easy process with a knowledgeable agent
I moved to Connecticut for my work and was staying with a friend while I tried to sort out my own living situation. It was stressful, to say the least! I really wanted to turn things over to someone who knew the area well. I called HomeLight and ended up choosing the second agent who they introduced to me. She was nothing but helpful, and she went above and beyond through the whole process of helping me find my new home.
Bottom Line: Yes, I would recommend this to a friend
Posted on Sep 27, 2017
Asking for a friend (parent)
I had contacted HomeLight as a way to obtain names of suitable, knowledgeable, local realtors for my parents to contact regarding the sale of their home of 42 years. I knew that it was going to be difficult, as this was essentially the first time that they were to go through this process, and with a property that was very near and dear to their hearts. I wanted the opportunity to pre-screen the realtors that were recommended to take some of the burdens off of my parents.
HomeLight was able to provide several names and numbers, and all of the suggested realtors reached out to me, and then later to my parents once they were ready to embark on the sale of their home. All of the realtors recommended through the service were quite good (knowledgeable about the area, market, etc.). They even provided very specific details that proved they REALLY knew the details about the town, that they were local and speaking from personal experience. They respected my request to not contact my parents until my parents reached out to them, as they were still waffling on the whole idea of moving.
I was afraid sales pressure would really send them over the edge, ensuring that they'd never want to move.
Ultimately, their selected realtor was able to assist them through one very difficult negotiation with a tentative buyer, and later with a smooth sale with another. She listened to their concerns, and stood strong, allowing a potential sale to pass at the cost to her so that the "right" buyer could come along. In addition, she assisted them with the purchase of their new home, with which they are very happy.
Bottom Line: Yes, I would recommend this to a friend
Posted on Sep 27, 2017
Great experience with HomeLight
I am thrilled to tell you about my recent great experience with HomeLight. I was needing to sell my late mother's home, and HomeLight pointed me to a very hard-working, top-notch local realtor, who helped us to sell and close on the home quickly and for top dollar! Everything went off without a hitch, the realtor even negotiated a lower sales fee, and I am very pleased. HomeLight checked up with me via email a few times to see how things were going, but nothing excessive. They offer a great, much-needed service to the public, and I strongly recommend HomeLight to you. They're the best!
Bottom Line: Yes, I would recommend this to a friend
Posted on Oct 5, 2017
Loved working with HomeLight
My husband and I were looking to purchase our first home, but we were currently living out of the area. We were looking for a buyer's agent in the Dallas area and turned to HomeLight for some help. The realtor that HomeLight connected is with was exactly what we were looking for!
Kim with the Christie Cannon Team was great to work with and made it feel as though we were local every step of the way. Thank you Homelight for the great recommendation and for helping us find the perfect first home for our family!
Bottom Line: Yes, I would recommend this to a friend
Our Promise to You
In order to safeguard you and ensure helpfulness and relevance, our compliance team manually assess every customer review before it goes live.
We have a zero-tolerance policy for fake reviews, and companies cannot control or alter any reviews at any time.