Opendoor Reviews
Claimed This company has claimed this profile, is getting alerted on any new customer reviews entering this page, and may engage in dialogue with its customers to address their matters.

Companies cannot pay money or provide goods in order to remove or alter customer reviews.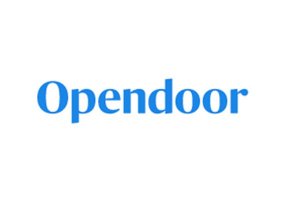 Opendoor is service that buys and sells homes, saving homeowners the time and trouble of having to find a real estate agent and put your home on the market.
About Opendoor
With more than 40,000 satisfied customers, Opendoor helps you buy, sell or trade-in your home without the hassle of putting it on the market.
By purchasing your home from you, Opendoor aims to eliminate the uncertainty of a traditional home sale and provide you with complete control over your moving timeline. Their selling process can be summed up in three steps:
Enter your home's details to get an offer.
Schedule a free home assessment.
Close and get paid.
It certainly seems like Opendoor has dramatically simplified the home selling and buying process, as claimed on their website. But does that mean they're the right option for you? We'll help you come to an informed conclusion, starting with how it works.
How Does the Opendoor Selling Process Work?
As we mentioned a few seconds ago, Opendoor features a three-step process.
1. Requesting an Offer
To request an offer on your home, you'll start by entering your address on Opendoor's home page. The company currently buys and sells homes in 20 major cities in the United States, including Atlanta, Las Vegas, Orlando, San Antonio, Portland and Los Angeles.
From there, you'll input different details about your home (e.g., number of beds/baths, square footage, the condition of kitchen/baths/backyard, renovations, etc.), which shouldn't take more than a few minutes.
Opendoor's team of real estate experts will then review comparable home sales in your area, market data, and the unique information you provided to send you a no-obligation offer within 24 hours.
The company isn't a house-flipper, and they don't buy distressed homes. In fact, they're fairly particular about what types of homes they buy. Here's what we learned about their criteria from their website (note that criteria differ based on location):
Single-family homes
Townhomes
Duplexes (certain markets)
Condos (certain markets)
Homes in age-restricted and gated communities (certain markets)
Homes that are site-built (not pre-fabricated or mobile)
Homes located in our service areas
Homes in which the seller has clear ownership of the property (no double escrow)
Homes built after 1960
Generally, homes where their valuation is between $100K and $500K (range differs by market)
Homes that sit on a maximum of a half an acre of land (in some markets, limit is 1 or 1.5 acres)
Homes that are not in or near flood zones
Homes that are owner-occupied or vacant, not leased, at the time of closing
Homes that don't have any un-permitted additions or significant foundation issues
Homes that have a solar lease that was pre-paid prior at or prior to closing
Homes that do not have polybutylene plumbing
Homes that do not have Masonite woodruff roofs
2. Accepting the Offer
If, after reviewing your offer and associated fees, you decide to accept, Opendoor will schedule a free home assessment. The company will send out a team of its own employees and independent contractors to "verify the condition of your home and identify any repairs that need to be addressed before closing," including structural, exterior, roofing, plumbing, electrical, insulation and ventilation, and HVAC systems.
If any repair needs are identified during this step, you'll have the option to complete them yourself, or the company can handle the work and deduct the costs from your net proceeds at closing.
3. Closing Process
After everything has been finalized with the offer and the assessment, Opendoor tells us that they're ready to sign your contract when you are.
During this process, you'll be able to choose your closing date (within 10 and 60 days) and Opendoor will handle the rest. You'll need to have one final walk-through the day before closing in order to verify everything's in the same condition, and all your belongings have been moved out.
In the meantime, Opendoor will open an escrow account with a national title company, and you'll need to sign your closing documents. If necessary, a mobile notary can meet you where it's most convenient.
From there, you'll be able to get paid in a matter of days. After moving out, Opendoor handles any repairs and gets the home listed and ready for the buyer.
How Does Opendoor's App Make the Home Buying Process Different?
If you're looking to buy instead of sell (or perhaps even both, which we'll talk more about next), Opendoor owns hundreds of homes for sale in the markets where they operate, including those that have yet to hit the market, which can be browsed 24 hours a day on their website and companion iOS and Android app.
Like the site, the app allows home shoppers to view for-sale homes and filter their search by the number of bedrooms and bathrooms, along with the price. App users can also view photos of the homes, save their favorite properties, and receive instant updates.
Most importantly, the app provides buyers with instant access to any of the company's listings between 6 a.m. and 9 p.m., seven days a week, without requiring an appointment. Basically, it acts as a key to your very own open house.
Using a map-based approach, the Opendoor iOS and Android app allows users to search for residential real estate in different markets, view property details, and remotely schedule in-person visitsю
If you find a home you're interested in, you can get directions through the app, and even speak with an Opendoor Home Advisor for additional information. Once you've decided to move forward, a dedicated team member will "work with you from offer to move-in."
Opendoor's Trade-In Offer and Mortgage Services
If you'd like to sell your existing home to Opendoor and also purchase any listing on the market in a single transaction, you can opt for their Trade-In service. Here, they align the closing dates of your sale and purchase, allowing you to move only once and carry only one mortgage at a time.
Trade-Ins customers can finance with one of Opendoor's preferred lending partners, or work with Opendoor Mortgage, an affiliated mortgage brokerage available in certain markets. According to Opendoor Mortgage, customers can get pre-qualified in less than 30 minutes, and can also save one percent off their closing costs.
To learn more about trading in a home with Opendoor, a representative can be reached at tradein@opendoor.com or (888)856-2243.
How Much Does Opendoor Cost?
Requesting an offer from Opendoor is completely free. Even after your home is assessed, you can walk away without penalty or charge.
According to Opendoor's pricing comparison page, the average seller will pay a 6.7% fee for the transaction. That said, Opendoor's service charge could fall anywhere between six and 12 percent, which could cancel out some, or all, of these potential savings.
The company offers a 30-day satisfaction guarantee, which stipulates, "If you don't love your home for any reason, [they'll] buy it back."
What Can We Learn From Online Customer Feedback for Opendoor?
On their website, more than 50 Opendoor customers had given the company an average rating of 4.8 stars at the time of our research, with many referencing ease of use, speed, fair pricing, and strong customer support.
We found similar ratings and feedback on sites like Google My Business for their Dallas and Phoenix offices.
More than 120 HighYa readers had given Opendoor an average rating of 3.5 stars, and the company had responded directly to complaints.
Between iTunes and Google Play, we encountered well over 100 reviews for Opendoor's apps, with an average rating of about four stars. Many seemed to appreciate how it allows instant access to any of the company' listings, as well as its ease of use.
On the other hand, frequent complaints referenced glitches, along with limited market availability. Again, in many instances, a company representative responded to these in an effort to find a resolution.
The company held an A+ rating with the Better Business Bureau, based on more than 125 customer reviews and two closed complaints at the time of publishing.
Our Final Thoughts About Opendoor
It's clear that Opendoor has a lot to offer customers, including unique buying and selling services, a mobile app that provides customers with personal open houses, lending partnerships and financing options, competitive pricing, and a 30-day buy-back guarantee on every home they sell.
If you're on the fence about using their services, obtaining an offer online and/or downloading the Opendoor app are both completely free. So, whether you're thinking about selling your home or purchasing a new one, you might not have more to lose than a few minutes of your time for giving them a try.
Just keep in mind that Opendoor's services are currently only available in 20 metropolitan regions. And, even if you live in one of these areas, remember the company has some fairly stringent eligibility criteria, so not every home will qualify.
Excellent selling experience

By

Jesus D.

,

Florida

,

Nov 21, 2019
Verified Reviewer

I was very skeptical at first but Opendoor made me feel at ease during the entire process. I did not feel pressured to make a decision. They provided the assistance I needed and made a good decision. I was assured that I could back out at any time, even up to the closing process. They helped me avoid the fixing, listing, and showing hassle. It was a smooth transaction and I am very pleased I decided to use OPENDOOR. I would recommend them again and am using them a second time. They were professional and always available to answer any questions at any time of the day. Great experience!

Bottom Line: Yes, I would recommend this to a friend

---

Simply the BEST!

By

Kimberly P.

,

Apopka, FL

,

Nov 18, 2019
Verified Reviewer

We were leery of Opendoor at first as it sounded too good to be true. We decided to see what their offer was and it almost exactly MLS listing from a few weeks before. Next came the inspection, we worried they would nitpick everything but in the end, they overlooked minor issues and only dinged us on our sinking driveway (related to culvert, city issue). We worried that if we got it fixed they wouldn't credit us, wrong! The city came out and fixed the driveway, I sent a picture and we were right back to full asking price! We were buying new construction with Lennar and ran into SEVERAL issues with Lennar and our closing dates but every step of the way Opendoor worked with us. Now to mention the MOST important thing, Michael McGee was my main contact at Opendoor and he is THE reason I remained sane"ish" during all the hassles that Lennar created for us. Every step of the way he was professional, helpful, and sympathetic. He tolerated my million phone calls and always answered every question with a "smile". There are literally not enough accolades to project how I feel about Michael and the service he provided. The inspector was also very professional and friendly. The title company was easy to work with and the actual closing was so simple it was actually shocking. Funds were dispersed the DAY they promised without any issue. I wholeheartedly recommend Opendoor!

Bottom Line: Yes, I would recommend this to a friend

---

Advertisement

---

I strongly recommend Opendoor to friends and family

By

Dornell E.

,

San Antonio, TX

,

Nov 9, 2019
Verified Reviewer

Opendoor offered me a fair price and that got my attention. I was impressed by their professionalism. A map was placed online which guided me through each step and kept me informed about what was next and who I should contact when I had questions. Inspections were scheduled at my convenience and the Opendoor team was always prompt. The team members were always friendly, patient and professional. They gave me the option of making repairs or allow them. At signing, they sent a notary public to my home to guide us. After signing they paid off everything and made distributions the same day. The even switched the utilities out of my name.

Bottom Line: Yes, I would recommend this to a friend

Nov 10, 2019

Hi Dornell, great to hear you've had a good experience with us! We appreciate you choosing Opendoor for such an important transaction.

---

Very pleased

By

Arlene W.

,

Georgia

,

Nov 6, 2019
Verified Reviewer

I needed to sell and close on my home quickly because I wanted to use some of the proceeds towards my new home that I was purchasing. Opendoor was able to do so. I received my proceeds the same day by wire.

I had to reschedule my walk thru and this was accommodated. Overall I give this company 5 stars, they were very professional. If you want to sell your home, I would recommend giving them a chance.

Bottom Line: Yes, I would recommend this to a friend

Nov 7, 2019

That's amazing to hear! We strive to provide a great customer experience with Opendoor and your feedback is incredibly valuable to us. Thanks for taking the time to share this, Arlene.

---

Advertisement

---

No stress

By

Philip C.

,

Keller, TX

,

Oct 30, 2019
Verified Reviewer

I am a senior citizen. I sold a rental house. I was dreading going through the real estate process which I had done 3 times in the past over a period of 40 years. This time I used opendoor.com. It took only 25 days and no stress. Really! I got a good offer, I let Opendoor be responsible for repairs. They did two extra assessments: roof and foundation. The final walkthrough was 15 minutes. The closing was less than 30 minutes. The trip from Keller to Plano took only 39 minutes. Not sure how Opendoor arranged that. Ha! The team was professional and everyone was so courteous. The communication was thorough. I especially want to thank OS National, the title company. They were extraordinary. Like I said - no stress.

Bottom Line: Yes, I would recommend this to a friend

Oct 31, 2019

That's wonderful feedback to hear, Phillip! We always strive to provide a great customer experience with Opendoor and your feedback is incredibly valuable to us. Thanks for taking the time to share!

---

0 out 1 people found this review helpful

WOW

By

Tanisha M.

,

Rock Hill, SC

,

Oct 29, 2019
Verified Reviewer

I received a referral from a coworker but was still skeptical...no way was it as easy as she said it would be. Well, she was CORRECT! This process was so streamlined and not stressful at all. I didn't have to go through the drawn-out tasks of showings, contracts, etc. etc. The Opendoor staff was very informative and answered all of my questions in a timely manner. I would recommend this process to anyone who wants to sell their home without the stress.

Bottom Line: Yes, I would recommend this to a friend

Oct 31, 2019

So glad to hear this Tanisha. Thanks for letting us know! We're so glad you were able to benefit from the ease and certainty the Opendoor experience provides!

---

0 out 1 people found this review helpful

Opendoor is amazing!

By

Arlene D.

,

Powder Springs, GA

,

Oct 23, 2019
Verified Reviewer

This is an honest review and I can tell you this experience could not have been any better! We actually got a bit more than if we would have gone with a traditional realtor. And without the hassle and headache of having people coming in and out your house daily. Thanks Opendoor!

Bottom Line: Yes, I would recommend this to a friend

Oct 23, 2019

That's amazing to hear! We strive to provide a great customer experience with Opendoor and your feedback is incredibly valuable to us. Thanks for taking the time to share this, Arlene.

---

Process made easy

By

Mary C.

,

Deland, FL

,

Oct 19, 2019
Verified Reviewer

My husband and I were looking to sell our home without the aggravation of listings and showings. The entire process was made so seamless and easy to go through. The company offered a competitive market value and we were closed in less than a month. I would highly recommend Opendoor as a selling option.

Bottom Line: Yes, I would recommend this to a friend

Oct 23, 2019

Mary, great to hear you've had a positive experience with Opendoor! Thank you for choosing Opendoor for such an important transaction.

---

1 out 1 people found this review helpful

Smooth from start to finish

By

Robert B.

,

Arizona

,

Oct 12, 2019
Verified Reviewer

The communication was timely. The evaluation was fair. The inspection was painless. The closing was professional. The walkthrough was punctual. The funding was fast. I have zero complaints from start to finish. After reading other reviews of those that had problems, I have to say that our transaction was flawless.

Bottom Line: Yes, I would recommend this to a friend

Oct 14, 2019

So glad to hear this Robert. Thanks for letting us know! We're so glad you were able to benefit from the ease and certainty the Opendoor experience provides!

---

1 out 1 people found this review helpful

Extremely dishonest marketing

By

Emrie O.

,

Atlanta, GA

,

Oct 10, 2019
Verified Reviewer

Opendoor came back with an offer $62k below fair market value for our home. Within 24 hours of listing our house, we had an above-asking price offer in hand.

They lowball offers, despite saying they're competitive. Not renovated, half the size, half the lot sized homes in our neighborhood sold for more than they offered...even our county tax assessment is $27k more than they offered.

Huge waste of time. I do not suggest using them.

Bottom Line: No, I would not recommend this to a friend

Oct 11, 2019

Emrie, We always want our customers to have a great experience with Opendoor, and we're sorry if this hasn't been the case for you. We'd like to learn more - please email us at community@opendoor.com. Your feedback matters to us and we will take this into consideration.

---

Great experience

Jacksonville, FL

,

Oct 9, 2019
Verified Reviewer

We had an amazing experience with Opendoor. We had found our dream home and wanted to put our current home on the market. It was in great condition needing only a few repairs which we already had quotes for.

We were skeptical of an offer by Opendoor but had actually viewed a couple of the homes they had on the market and liked the concept. So we decided to go online and see what they would offer us for our home. We had done our research and knew what we wanted to list it for and what would be the least we would take.

We were pleasantly surprised with the offer - it was very close to our anticipated list price. Next, we decided to move forward. I CLEARLY made sure we could back out at any time and was assured that (at no cost to us) we could back out of the deal if we felt uncomfortable. The next step was the assessment.

We figured this is where the loophole would be. That they would come in and hit us up with tons of repairs. Again, we were pleasantly surprised. We had already gotten repair costs for the things we knew would need replacing or repaired. There were two big repairs that we were worried about. Their pricing for the repairs were below what we had gotten quoted and several of the things that we thought we would have to fix they did not charge us for because they were standard costs in selling a house like painting, cleaning, replacing a door our kids had put a hole in. These are extra expenses we WOULD have had to incur if we were selling it through an agency or by owner

We were amazed with how easy it was to sell our home to Opendoor. They worked with us through the whole process and answered all my crazy questions. We were able to buy our new home and Opendoor worked with us on our closing date so we never had to make two mortgages.

We felt like the fees were a little high but when we figured all the fees associated with a realtor plus the extra repairs, staging and time it would take to sell the house the fees were worth it. Plus the fact that we didn't have to make two mortgages was also a deciding factor.

Bottom Line: Yes, I would recommend this to a friend

Oct 9, 2019

That's amazing to hear! We strive to provide a great customer experience with Opendoor and your feedback is incredibly valuable to us. Thanks for taking the time to share this, Tom and Chrissy.

---