HomeLight
This company has claimed this profile, is getting alerted on any new customer reviews entering this page, and may engage in dialogue with its customers to address their matters.

Companies cannot pay money or provide goods in order to remove or alter customer reviews.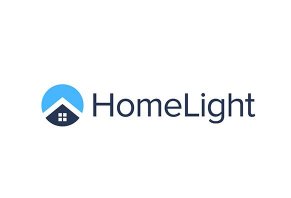 Summary
HomeLight is a service that uses a data-based approach to find the best real estate agents for both home buyers and sellers.
HomeLight Review: Details, How It Works, Pros and Cons
Trying to sell or buy a home without the help of a real estate agent is like trying to climb Mt. Everest without the help of a Sherpa. Sure, you can try – and you might even succeed – but there's a stronger chance you'll end up getting lost along the way.
Unless you have previous experience in the real estate industry, it's just easier to let an agent guide you through the process. They can handle the paperwork, make sure you're on track to meet important deadlines, facilitate the communication between yourself and the buyer or seller, walk you through the closing process and much more.
But how do you find the right agent? Traditional wisdom says to ask around your social circle for a quality recommendation, but some companies are trying to simplify that process. By compiling a database of available agents, these services play matchmaker between buyers, sellers, and real estate professionals.
Homelight is one such service, pairing buyers and sellers with agents since 2012. Here's a rundown of how it works, how Homelight can help and whether or not the service is worth trying out.
What Is HomeLight?
HomeLight is a San Francisco-based startup that uses a data-based approach to find the best real estate agents for both home buyers and sellers.
HomeLight connects consumers to real estate agents the way Zillow connects consumers to homes. Prospective buyers and sellers go on the site, enter their information and are matched with agents who best fit their needs.
The site claims that the overall list of agents is unbiased and based on an algorithm. In other words, agents can't pay money to show up in a search.
However, if you receive an email from HomeLight with a list of two or three agents, those agents have likely agreed to pay HomeLight a 25% referral fee.
HomeLight provides a lot of data about their agents, which is great for anyone who wants to take a scientific approach to the homebuying process. For instance, home sellers can view how much over asking the seller got and how long the houses were on the market before they sold.
Other stats include how many transactions they've facilitated in previous years, which specific homes they bought or sold and the average transaction value. You can also read reviews from past customers.
There's no fee to use HomeLight for buyers or sellers. The company makes money by charging a 25% referral fee from real estate agents, which is fairly standard for real estate brokers.
HomeLight includes independent agents, local firms and agents from national companies like Coldwell Banker, Century 21, Sotheby's, Keller Williams, Berkshire Hathaway Home Services and Re/Max.
They also include agents who are members of the National Association of Realtors, a trade association obligated to uphold a certain ethical code.
It's still a good idea to vet any agents yourself by searching on Facebook, Google, and Yelp. One of the real estate agents selected for me had all five-star reviews on HomeLight, but a 4.7 rating on Google. This isn't a huge difference, but it still shows a slight discrepancy between HomeLight and more objective third-party sites.
How the Home Buying and Selling Process Works
The process is similar whether you're buying or selling a home. If you're buying a house, input the zip code or city you're interested in. HomeLight lets you choose between the following property types:
Single-family
Condominium
Townhouse
Mobile home
Commercial
Vacant lot
After that, you'll pick the price range that best fits your budget. This ranges from $140,000 or less to $665,000 or more. Finally, you'll decide how quickly you want to buy, starting from ASAP to more than a year out.
To sell a house, enter the home's address and answer some questions, like what you think the home is worth and how quickly you want to sell.
For both home buyers and sellers, you have to enter your email address and phone number to get a list of agents.
HomeLight's Simple Sale service connects sellers to cash buyers. This eliminates the need for staging, showing or any of the other tedious chores that typically come with selling a home. This process is much faster, and sellers can choose their own closing date. The Simple Sale option works best for those who need to sell quickly and have already moved away from the area.
The price range for Simple Sale is much lower because it excludes buyers who will need a mortgage to buy the property. Again, this is only viable if you need to move immediately.
HomeLight Loans
HomeLight also provides home loans for new purchases in the following states:
Arizona
California
Colorado
Florida
Oregon
Pennsylvania
Texas
Washington
You can enter your email address to be notified when HomeLight loans are available in your area.
HomeLight says they have a 21-day closing guarantee and claim to have never missed a closing date. They also don't charge any lending fees and can complete the underwriting process within 24 hours. They're supposedly working on offering refinance loans in the future.
Currently, HomeLight's rates are very competitive with the national market. A $250,000 home in Denver, Colorado with 5% down would have a 3.625% interest rate on a 30-year fixed-rate loan. The APR was 3.936%, which includes all final fees.
Rates from NerdWallet for the same amount and length ranged from 4.147% APR to 4.922% APR. The average rate for a 30-year loan was 3.84%.
Looking at HomeLight for a mortgage can be a good start, but you should still contact other banks and lenders to get their rates. You never know who can offer the best interest rate or lowest closing fees. For example, HomeLight doesn't seem to offer 15-year loans, so if that's what you're interested in, you should look at another lender.
Home Estimates
Like Zillow and Trulia, HomeLight provides a free estimate of your home's current value. They ask for the address, when it was built, its current condition and more. Unlike Zillow or Trulia, you have to give out your email address and phone number to get a result.
When I input the information about my house, HomeLight said my home is worth between $192,028 to $237,734. Zillow approximates the home's worth at $196,770, while Trulia gives a quote of $196,064. Our home was recently appraised for $180,000, which is how much we bought it for in 2018.
The range from HomeLight seems incredibly high, especially since few homes in our neighborhood have sold for more than $200,000.
Positives
Using HomeLight can speed up the process of researching and picking an agent. This is especially useful if you're moving to a new city quickly and don't have time to scour different forums and lists to find an agent.
HomeLight is also a reputable service. They have an A+ rating from the Better Business Bureau with more than 600 reviews.
The company also has a social mission aspect. They donate between $500 to $800 every time someone buys a home through HomeLight. The money goes to an organization that helps mothers in India fix or build a home for their family.
Negatives
Some of the complaints about Homelight on the BBB website are from customers who say they were flooded with phone calls. This is similar to other services that take your number and distribute it to third parties. So far this is the only major downside I've found.
HomeLight compiles a list of most agents in your area, but it's not clear how comprehensive that list is. Also, you may only be matched with real estate agents who have agreed to split a commission with HomeLight. In this sense, it's not a complete listing of all qualified local agents.
The Bottom Line
It can be extremely annoying to be pestered with calls, and Homelight is definitely guilty of this. Since testing out the service, I've received daily phone calls, emails and text messages both from HomeLight and their recommended agents. Most people are already inundated with robocalls and other forms of spam these days, so any extra solicitation is likely unwelcome.
However, I've heard from other people that this is how most real estate agents act, following up relentlessly until they get your business. That professional tenacity is pretty annoying when you're trying to decide which agent to choose, but it will be a blessing once you've made your choice.
HomeLight can be helpful if you're new to the area, don't know any real estate agents and don't have the time or desire to find them yourself. Any agent you find through Homelight is likely to be competent, so it's probably a safe enough bet for just about anyone.
If you have friends and family with strong recommendations, you might be better off taking their advice. This is especially true if they live in the area you're moving to or away from, as many agents tend to specialize in a select number of neighborhoods.
Customer Reviews
This company is actively collecting reviews from its customers. All reviews submitted are subject to moderation and approval to ensure they meet our
Review Guidelines
.
Our Promise to You
In order to safeguard you and ensure helpfulness and relevance, our compliance team manually assess every customer review before it goes live.
We have a zero-tolerance policy for fake reviews, and companies cannot control or alter any reviews at any time.