HomeLight
Claimed This company has claimed this profile, is getting alerted on any new customer reviews entering this page, and may engage in dialogue with its customers to address their matters.

Companies cannot pay money or provide goods in order to remove or alter customer reviews.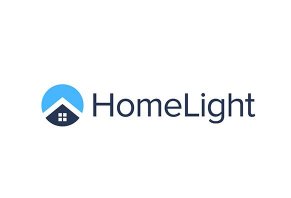 HomeLight is a service that uses a data-based approach to find the best real estate agents for both home buyers and sellers.
---
This company is actively collecting reviews from its customers. All reviews submitted are subject to moderation and approval to ensure they meet our

Review Guidelines

.

Excellent realtor

By Karen R.

,

Jefferson Township, NJ

,

Jan 16, 2020
Verified Reviewer

Overall Experience:

I am so glad to have found HomeLight services. Their recommendations of a realtor narrowed down the long list of competent realtors in my home's area. I was contacted by a realtor and had a very nice conversation with him. He was knowledgeable and friendly. I made an appointment to meet with him, but subsequently was given Lauren Volpe's name. Since Lauren's office was in close proximity to my home, I chose her. I am happy to say that with HomeLight's recommendation we received the best service from a dedicated realtor. Our house is sold and we recommend using HomeLight to all who are looking for a realtor.

Bottom Line: Yes, I would recommend this to a friend

---

Excellent service on everything

By Loretta H.

,

Michigan

,

Jan 15, 2020
Verified Reviewer

Overall Experience:

Keith and his crew were very good and on point and very honest. It was a pleasure finding The Degnan Key Realty Group, I would highly suggest them to anyone. Very fast at responding back, they make you feel like they knew you for a long time, and what counts the most is the hundred percent honesty they give you. And the system they use called HomeLight is excellent - you get notifications very fast and they check up on everything and confirm showings so you basically know what is going on at all times and see how many showings there were and how many inspections and so on. Keith and his team have everything that is convenient for you with fast service.

Bottom Line: Yes, I would recommend this to a friend

---

Advertisement

---

Great experience finding a realtor

By Ralph H.

,

Jacksonville, FL

,

Jan 15, 2020
Verified Reviewer

Overall Experience:

HomeLight made it easy to search for and find our realtor. Overall, the experience was great. Good communication before and after the sale. Highly recommend HomeLight for a realtor search.

Bottom Line: Yes, I would recommend this to a friend

---

HomeLight really helped us sell our home!

By Joan P.

,

Lenexa, KS

,

Jan 15, 2020
Verified Reviewer

Overall Experience:

We found our great realtor through HomeLight and both of us realized that we never would have met if we hadn't used this service. I was able to quickly review and narrow down to a few great realtors, and not only allowed us to get good background information about a realtor but also get to meet him and others before making a decision without feeling bad about the process. We made sure we were comfortable with the realtor and that their personality fit with ours. We got a top-notch realtor who sold our home quickly and gave us value added in the process. I would recommend the HomeLight advantage to everyone. It's the best way to go!

Bottom Line: Yes, I would recommend this to a friend

---

Advertisement

---

HomeLight guides the way

By Joel R.

,

Gray, ME

,

Jan 14, 2020
Verified Reviewer

Overall Experience:

HomeLight made the process of evaluating and selecting a great realtor for us painless. Although both realtors they put us in contact with were helpful, the one we eventually went with really tried to understand our needs and matched up with us very well. I'm not sure I would have been able to select a better realtor had it not been for HomeLight guiding the way.

Bottom Line: Yes, I would recommend this to a friend

---

Highly recommend HomeLight for finding real estate agent

By Stuart M.

,

Boca Raton, FL

,

Jan 14, 2020
Verified Reviewer

Overall Experience:

Yes, we are very happy we were able to sell our family condo recently. HomeLight helped us quickly identify a few highly qualified real estate agents with experience in our type of condo HOA community in our area specializing in condos on the beach. Your service really helped us in making our selection of our listings agent. We had immediate follow-ups from interested agents we spoke with and met. We were able to select one of yours after meeting with 2 that came from you. I would highly recommend your service.

Regards.

Bottom Line: Yes, I would recommend this to a friend

---

House sold quickly, the best realtor

By Jeff U.

,

Lousiana

,

Jan 14, 2020
Verified Reviewer

Overall Experience:

I wanted to let you know how wonderful April is. She is what I call a "real go-getter."

She marketed our home with great enthusiasm and I knew after our first conversation she would sell it.

Her customer service was amazing. No matter how many times we called she would answer or return it as soon as possible.

I called HomeLight because of an ad on TV, I was ready for a change in a realtor, and your company certainly provided the best!

Bottom Line: Yes, I would recommend this to a friend

---

Life savers!

By Hayley J.

,

Algonquin, IL

,

Jan 14, 2020
Verified Reviewer

Overall Experience:

I was skeptical at first because it seemed too good to be true, but HomeLight made the process of finding my awesome realtor so easy! They did all the heavy research work and had the best selection of realtors ready for me. The team was incredibly fast, I thought it would take at least a week and they were following up and reaching on within minutes. They had excellent customer service and my house would still be on the market without their excellent realtor help! Thank you so much!

Bottom Line: Yes, I would recommend this to a friend

---

Great resource!

By Courtney D.

,

Montana

,

Jan 14, 2020
Verified Reviewer

Overall Experience:

HomeLight provided us with the top realtors in our area. And we live in a larger city, so choosing a realtor is difficult and we have made the wrong decision in the past. The realtors they recommended were all great and we were able to select one that we were so happy with! I would recommend HomeLight to anyone struggling in looking for a realtor! You won't be disappointed!

Bottom Line: Yes, I would recommend this to a friend

---

Owner

By Kris S.

,

720 n Albion st

,

Jan 14, 2020
Verified Reviewer

Overall Experience:

I was having trouble selling my duplex. I tried many local realtors that I thought had great advertisement. I trusted these realtors had my best interest in mind but in the end, they did not. I saw a commercial on TV for HomeLight and decided to give it a try.

They gave me a list of highly recommended realtors in my area and matched me with Doug. He worked diligently and fulfilled my needs as a seller. He sold my property when others could not.

Bottom Line: Yes, I would recommend this to a friend

---

HomeLight found us the perfect realtor!

By Michele K.

,

Chester County, PA

,

Jan 13, 2020
Verified Reviewer

Overall Experience:

Extremely pleased that HomeLight gave us outstanding recommendations on realtors! We were very concerned that selling our house would be difficult due to timing and high taxes on the property. However, we interviewed several great candidates at the recommendation of HomeLight and it was a tough call since many were well qualified. When we made our decision, we couldn't have been happier! Our realtor, Lori Rogers from the David Batty Group, was amazing! She truly cared every step of the way, provided many great resources. It may have been impossible to find Lori without the help of HomeLight. Highly recommend this service to ANYONE who is thinking of either buying or selling!

Bottom Line: Yes, I would recommend this to a friend

---