MUD\WTR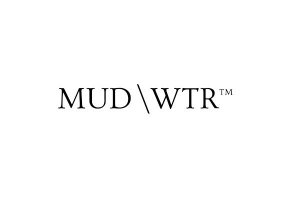 MUD\WTR is a coffee alternative made with mushroom powder that promises to give you energy and better focus even though it contains 1/7th the caffeine of coffee.
MUD\WTR Reviews - Safety, Effectiveness, Pros & Cons
What Is MUD\WTR?
MUD\WTR ™ is an alternative to coffee that is alleged to offer organic ingredients to optimize health and performance with only 1/7th of the caffeine in coffee.
Caffeine is a well-known ingredient and stimulant to boost energy, improve focus, and increase performance.
In this article, we will review the available literature to determine if science backs the ingredients used in MUD\WTR.
Ingredients and Usage
According to MUD\WTR's product label provided on its website, one tablespoon of MUD\WTR contains about 6g of the following organic ingredients:
Organic mushroom blend (Chaga, reishi, lion's mane, cordyceps)
Organic cacao
Organic Spice Blend (organic cinnamon, organic turmeric, organic ginger, organic cardamom, organic black pepper, organic nutmeg, organic cloves)
Organic black tea powder,
Himalayan pink salt.
To take MUD\WTR, add one tablespoon to hot water with creamer or honey and stir until it is fully dissolved.
Proposed Benefits of MUD\WTR
MUD\WTR contains a blend of organic ingredients without providing the available dosing of each. The lack of dosage amounts makes the task of determining effectiveness nearly impossible.
In the following sections, we have broken down the proposed benefits below.
Enhanced Memory & Improve Immune Support
MUD\WTR contains the organic mushroom blend, which is comprised of Chaga, reishi, lion's mane, and cordyceps.
This blend allegedly offers benefits to improving your memory and the immune system.
Lion's mane (also known as Hericium Erinaceus) has been shown to have potential benefits in combating many diseases in the brain.
A review of three randomized studies suggests that dietary supplementation with lion's mane, reishi, and cordyceps mushrooms can positively affect cognition.
However, these benefits have not been studied in humans.
Lion's mane overall efficacy is improved with the addition of reishi and cordyceps mushrooms, which are ingredients available in MUD\WTR.
Ganoderma lucidum (Reishi mushroom) is a natural medicine used and recommended by Asian physicians to support immune system support.
There is evidence from a review of clinical trials that suggest that G. lucidum could be administered to stimulate the immune system.
The ingredient, Chaga mushroom (Inonotus obliquus), is alleged to benefit human health and antioxidant activities.
A study was able to find that a Chaga mushroom treatment was able to provide antioxidant protection against damage occurring inside the body.
However, the benefits have not been conducted in large-scale human clinical trials.
Improves Energy
Organic cacao is also in MUD\WTR which contains high amounts of theobromine and is responsible for the addictive properties of food and beverage.
Theobromine is an antioxidant that acts very similar to caffeine and has less of a stimulating effect on the central nervous system.
While cacao offers a less addictive form of the stimulant caffeine, there are limited studies available to compare efficacy for improved energy.
Further, there are no available studies that indicate the role of masala chai plays in supporting the proposed benefits that are alleged by MUD\WTR of increasing energy and digestion in humans or animals.
Anti-inflammatory
MUD\WTR also relies on turmeric, which has been used as an anti-inflammatory in traditional Chinese medicine.
However, the evidence is lacking regarding the efficacy of turmeric's role as an anti-inflammatory.
A review of randomized clinical trials testing the effects of oral turmeric on inflammation was found not to decrease inflammation in patients with chronic inflammatory diseases.
Likely, the turmeric provided in MUD\WTR may not lead to anti-inflammatory benefits.
Safety and Side Effects
While it is alleged to contain 1/7th amount of caffeine, the ingredients available in MUD\WTR are generally safe when used as directed.
Further, MUD\WTR does not contain a large number of stimulants, which, in theory, lowers the risk of unwanted side effects.
The dosage amount for each available ingredient is not disclosed, therefore determining the safety of MUD\WTR is impossible.
However, the FDA suggests limiting consumption to 400 mg daily (3 or 4 cups of coffee) daily to limit the risk of harm.
A randomized study of 49-weeks of 350 mg Hericium Erinaceus Mycelia capsules per day leads to four subjects dropping out due to abdominal discomfort, nausea, and skin rash.
However, there were no other adverse events reported.
Reishi was generally well tolerated in human participants with only minor adverse events such as upset stomach and skin rashes.
However, this incident was found in only one study.
Theobromine provides fewer unwanted effects than caffeine and is safe in humans.
A review of studies found that theobromine in cocoa products was highly tolerable, with adverse effects of 1% being reported in participants, including gastrointestinal complaints and nausea.
Turmeric dosages not exceeding 1200 mg per day for up to four months were considered safe based on a review of studies.
MUD\WTR is generally safe as the content of caffeine is significantly less than what is available in a standard cup of coffee.
However, MUD\WTR does not disclose the dose amount available for each ingredient.
The Cost
MUD\WTR is available for purchase on their website. One container of MUD\WTR contains 30 servings.
A MUD\WTR purchase includes a ritual kit containing a free sample of their creamer and a free electronic frother.
The cost of the Ritual Kit is $40.00 with free shipping.
What Are the Alternatives To MUD\WTR?
Performing a general search on Google or Amazon will provide you with alternative products to MUD\WTR.
Four Sigmatic offers a Mushroom ground coffee with Lion's Mane, Chaga, and mushroom powder at nearly half the MUD\WTR cost of $18.83 on Amazon.com.
Unlike MUD\WTR, this product offers a dosage amount of its blend of mushroom ingredients.
It is also worth mentioning that the Four Sigmatic blend also contains organic coffee beans, which is most likely to be more than what is proposed by MUD\WTR.
Pros and Cons
Good alternative source to coffee as the ingredients stimulate the central nervous system less than caffeine
Research for the organic mushroom blend of ingredients is supported by science.
Dosage amount of ingredients not disclosed
Pricey compared to alternative products
The Bottom Line: Is MUD\WTR For Me?
As an alternative to coffee, MUD\WTR could be a viable beverage with a less stimulating effect on your central nervous system than coffee.
There is research supporting the organic mushroom blend of ingredients.
However, without the available dosage amount disclosed by MUD\WTR, it isn't easy to compare the available studies and the purported claims.
Further, the evidence lacks support for the proposed claims of anti-inflammatory and improved levels of energy, as claimed by the makers of MUD\WTR.
MUD\WTR is generally safe to drink, with only minor adverse reactions being reported. The most common symptoms included were abdominal discomfort and nausea.
Considering the low possibility of adverse effects of caffeine ingestion, MUD\WTR could be worth trying.