MUD\WTR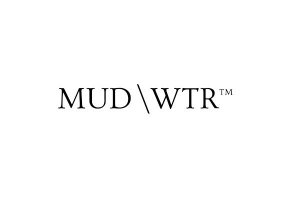 MUD/WTR is a coffee alternative made with mushroom powder that promises to give you energy and better focus even though it contains 1/7th the caffeine of coffee.
MUD\WTR Review: Ingredients, Cost, and More
MUD/WTR is a low-caffeine coffee alternative made from a mix of organic ingredients.
This mushroom-infused drink contains one-seventh the caffeine of coffee, and it is sold as a dry powder that you dissolve in water. MUD/WTR promises to enhance your focus, boost your energy levels, and improve your immunity and overall health.
According to the product website, the MUD/WTR brand began when founder Shane Heath became tired of feeling jittery and sleeping poorly after drinking coffee all day long.
After he dropped it from his life, he looked for an alternative that fostered alertness and productivity without creating dependency. After years of experimentation, he formulated a mushroom-based beverage that became the inspiration for MUD/WTR.
Should you also make the switch from coffee beans to MUD/WTR? Here, we'll dissect the mushroom coffee trend to help you decide whether it's one worth following.
Ingredients
MUD/WTR is sold as a powdered beverage you can blend with hot milk or water for a restorative drink.
The company website states that you can drink it dissolved in water as you would instant coffee or use it as the base ingredient for drinks like Mud Lattes, BLLT PRF, Mud Shakes, and more. You can check out the company recipe page for inspiration.
The MUD/WTR website states that all its ingredients are sourced from 100% organic suppliers and packaged in Venice, CA.
Below is a list of the full ingredients it contains. Unless otherwise specified, the health information comes from the product website or independent research site ConsumerLabs.com:
Organic Cacao: Used for both flavor and its health benefits, cacao is the name for the bean that chocolate is made from. It contains high concentrations of calcium, iron, magnesium, and antioxidants and is naturally unsweetened.
Organic Chai Blend: Founder Shane Heath was inspired by his travels to India to add Masala Chai to MUD/WTR. The brew contains a blend of black tea leaves, ginger, cardamom, nutmeg, black pepper, cinnamon and cloves for a complex flavor profile. The black tea leaves in this blend add caffeine, about one-seventh the amount in coffee per equivalent serving size.
Organic Mushrooms (chaga, reishi, lion's mane, cordyceps): Mushrooms are the primary active ingredient in MUD/WTR, and the drink contains four varieties.
Lion's mane has long been part of Asian medicine and is considered a nootropic, which is a compound that purportedly improves mental performance.

Healthline states that chaga mushrooms contain high antioxidant levels and can be used to lower your risk of diabetes, certain types of cancers, and heart disease.

Reishi mushrooms, traditionally known as the "king of mushrooms" have long been used to support total health and immune system functioning.

Cordyceps mushrooms originated in Tibet and are used today by athletes to improve their energy, stamina, and performance. The company states that they source their mushroom powders from the brand Om Mushrooms.
Organic Ceylon Cinnamon: Used both medicinally and as a flavor additive, cinnamon contains phenolic compounds, antioxidants, and flavonoids, and MUD/WTR claims it adds a hint of sweetness to the drink without adding sugar.
Organic Turmeric: Thanks to its high levels of curcumin, this bright orange spice has potent antioxidant and anti-inflammatory properties. Studies show that it can improve indigestion and combat the symptoms of arthritis.
Organic Sea Salt: MUD/WTR contains traces of sea salt to support hydration, balance your pH levels, and help your body utilize essential minerals.
Here are our thoughts on this ingredients list: While there's nothing problematic in MUD/WTR, nothing necessarily stands out to us either.
This beverage seems to contain just enough caffeine to give you an energy boost, but there's less evidence that the other ingredients will make much difference in our day to day life.
While preliminary research shows potential athletic benefits from taking certain types of mushrooms, especially cordyceps, these studies used concentrated doses that likely don't match what you'll get from a cup or two of MUD/WTR a day.
If you're looking for MUD/WTR to give you more energy throughout the day, you'll probably get more noticeable improvements from standard coffee.
Likewise, drinking it for other listed health benefits might not be worthwhile either because it's not apparent how much of each ingredient is contained in a serving.
Saying all this, MUD/WTR wins points from us for being sugar and sweetener free. That makes it stand out from mushroom coffee competitor Four Sigmatic, which uses flavor mixes that contain stevia or coconut sugar.
Pricing
MUD/WTR was only sold through the company website at the time of writing, though you can drink it at their Los Angeles café on Tuesdays, Wednesdays, and Thursdays.
Below were the available products and their prices at the time of publication:
30-serving trial kit with a milk frother ($40)
15-serving tin ($30)
30-serving refill bag ($40)
90-serving bag ($100)
Prepaid annual subscription with 90 servings delivered quarterly ($360)
Case of 36 tins containing 15 servings each—540 servings: ($684)
Shipping is included with all orders. You can contact the company directly at drink@mudwtr.com for answers to your refund or wholesale ordering questions.
Customer Feedback
Customer reviews of MUD/WTR on the product Facebook page and other review websites are primarily favorable.
The product earns four stars out of five after almost 50 reviews on Facebook. Many people wrote in that coffee made them too jittery, so they made the switch to MUD/WTR and found themselves feeling calmer and more easily falling asleep at night.
Others noted that they loved the flavor and versatility of the blend, indicating that it tasted especially delicious when mixed with milk.
A few people pointed out that the brew was expensive considering the serving size.
Others didn't like that they had to continuously stir the powder while drinking it so that it didn't leave a sludge on the bottom of their mug. Some users wrote that they drank it with a straw to counteract this problem.
Overall, we noticed that many people who left reviews said they were surprised how much they liked MUD/WTR because they were skeptical when they first heard about it.
In a lot of cases, they indicated that they would switch over to the beverage from coffee permanently if it weren't so pricey.
The Bottom Line
MUD/WTR has a lot going for it. The brand has built up a fervent fan base on social media.
That's not saying the beverage is right for everyone. One critique we noticed of MUD/WTR is that this beverage would be simple to blend at home, and that seems accurate.
The company discloses their mushroom supplier, meaning that you could conceivably purchase the powders yourself and combine them with your preferred flavor mixes. Om mushroom powder retails for about $18 per 100-gram bag, so this could conceivably save you money.
Saying that, MUD/WTR doesn't disclose how much of each ingredient is in this drink, which makes it difficult for us to comment on whether there is enough of the active ingredients per serving to achieve the health benefits it promises.
In summary, we think that those who are looking for a coffee alternative who don't mind spending money for a premium drink will find a lot to like about MUD/WTR.
Customer reviews show that most people love the spiced-tea taste, and you'll likely get a rush of energy without the crash that comes from drinking caffeine.
So long as you stay realistic about its health benefits, MUD/WTR can make for an excellent substitute for your morning coffee. But if you're drinking it for the flavor more than the mushroom content, you can save money by switching over to traditional chai tea instead.