My Patriot Supply
Claimed This company has claimed this profile, is getting alerted on any new customer reviews entering this page, and may engage in dialogue with its customers to address their matters.

Companies cannot pay money or provide goods in order to remove or alter customer reviews.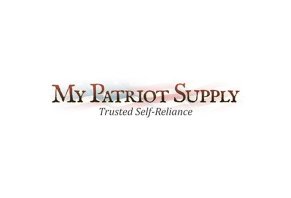 My Patriot Supply is a web-based storefront that specializes in self-sufficiency and disaster preparedness supplies. Learn how customers are rating this company.
---
Chemicals in their product that harms humans

By Craig S.

,

Salem, WI

,

Sep 10, 2020
Verified Reviewer

Length of Use: Less than 3 months

Overall Experience:

Recently I ordered food from them and I just became aware that some of the chemicals they use for the food they sell are hazardous to my health. Specifically one of the chemicals is "Maltodextrin" which is linked to Blood Sugar Disorders and Diabetes. This is supposedly a common filler ingredient in low-grade storable food. If this is the case, I feel their product is actually dangerous and should not be consumed by me or my family. I have requested that they contact me to admit or deny they use this chemical. So far they have it got back to me and it has been over a week and a half.

Pros and Cons:

Storable
Handy
Easy to prepare
Very expensive for beans and rice etc.
No meat at all
Chemicals that cause blood disorder and diabetes

Bottom Line: No, I would not recommend this to a friend

---

Great experience!

By Jason M.

,

Texas

,

Sep 2, 2020
Verified Reviewer

Overall Experience:

We ordered a few months' worth of survival supplies and it all arrived before the pandemic. I am so thankful companies like this exist.

Pros and Cons:

Quick delivery
Variety
Customer service
No "cons" were specified in this review

Bottom Line: Yes, I would recommend this to a friend

---

Advertisement

---

Made us sick

By Trisha M.

,

Florida

,

Aug 8, 2020
Verified Reviewer

Length of Use: Less than 3 months

Overall Experience:

Testing out the stroganoff gave us all diarrhea. I feek so sick. Not going to purchase again. Opening the case, you can smell some of the food that is supposed to be sealed. That tells me it is not.

Bottom Line: No, I would not recommend this to a friend

---

This is no good

By Jeremiah J.

,

Port Charlotte, FL

,

Jun 17, 2020
Verified Reviewer

Overall Experience:

I placed my order on March 20th of 2020. Now 3 months later and I have gotten no updates on the status of my order, no emails. They're supposed to email you every 7 days if your order is delayed (that's what their website says). The last update I got was a MONTH ago saying it was delayed. Nothing else since. And good luck trying to reach them on the phone. I am starting to think this was a big scam.

Bottom Line: No, I would not recommend this to a friend

Aug 17, 2020

We did have a period of time that went from the end of January to recently where orders were shipped in the order they were received due to a very high volume of orders. We apologize this has happened to you, and understand that you received your order a couple of weeks ago. A member of our customer service team is going to reach out to you shortly to see if there is any way we can make this right.

---

STILL waiting for order

By Danny M.

,

Timberlake, NC

,

May 24, 2020
Verified Reviewer

Overall Experience:

I placed a $495.31 food order from My Patriot Supply in February 2020. I received their order confirmation email on 2/29/20. They billed my credit card on March 2, 2020. I STILL have not received my order. I did receive a couple of emails in March stating they wanted to keep me informed that they were experiencing delays due to a high amount of orders. I've heard nothing since March. Today is May 22, 2020. Good thing I had other food available during the pandemic or I would have starved to death waiting on this company.

Bottom Line: No, I would not recommend this to a friend

Aug 17, 2020

We apologize we had this shipping delay. We had a huge influx of orders at the end of January that led to a backlog of orders, and yours was in the midst of that.

On the date of this review, you asked for, and received a refund of your order and later filed a complaint with BBB which we've also addressed.

Please note that we have addressed everywhere that you've placed your complaint with the same answer, we apologize, and you've received your refund of the order.

---

Horrible company

By Charles C.

,

Florida

,

May 19, 2020
Verified Reviewer

Overall Experience:

I ordered an item that was in stock according to their website and 2 months later I still have not received my product. They give me emails that they are extremely busy in trying to get orders processed. They sent me a link to check my order status queue. The link started off where I was 65,000 people behind others. Now 2 weeks later I'm 130,000 behind. Each time I refresh that link the number goes up or down and is all over the place. Seems to be a bogus link with JavaScript that just embed some random number into the slot for your queue. After reading the negative reviews here and seeing that others are having similar issues I decided to cancel my $700 order. I would avoid these people like the plague.

Bottom Line: No, I would not recommend this to a friend

Aug 17, 2020

We apologize you've had this situation with our company. We always strive to do what is right for the customer at all costs, and in this case we didn't do well. We had a huge influx of orders and yours was unfortunately in the midst of that. Along with that, we had an earthquake, riots, and even had an emergency event at our facility that led to a brief closure.

The day before you placed this review, your refund was processed and refunded in full.

While we do not enjoy losing customers, we understand the frustration that came along with waiting the length of time it would have taken to get your order.

---

Where's my order?

By Colin S.

,

Whitefish, MT

,

Apr 22, 2020
Verified Reviewer

Overall Experience:

I placed a $300 order with My Patriot Supply on February 27th. I quickly received an emailed confirmation, which also stated that orders were much heavier than usual, but that - because I'd ordered early in the COVID-19 problem - my order would be shipped soon. On April 3rd, I received another email telling me that my order had been completed, and that it "had been sent to your distribution facility." It's now April 20th and I've not heard anything more, despite the fact that I've emailed again and also left a voice mail. It has been almost two months since I placed my order (and my credit card was immediately debited) and I'm beginning to wonder whether I've been scammed?

Bottom Line: No, I would not recommend this to a friend

Aug 17, 2020

We understand that you received your order on April 30th, and also received a gift card from us regarding the delay in shipping your order.

Unfortunately, the company went through a lot during the pandemic and while we understand not all customers were happy with the way shipping was handled, we did try our best to keep in contact and fulfill orders as quickly as possible.

During the time you were waiting for your order, we had the pandemic, earthquake, riots, and even an event that closed our facility for a short period of time. Making sure our staff was safe is our main priority, as well as taking care of the customer. We've implemented many improvements to assure this doesn't happen again, and are shipping close to normal at this point.

We do hope that you use the gift card we've sent, and continue being a valued customer of My Patriot Supply.

---

Advertisement

---

Company will not respond to phone or emails

By Roberta H.

,

San Diego, CA

,

Apr 20, 2020
Verified Reviewer

Overall Experience:

This company is not answering the phone or emails. How do I get my money back? Order has not shipped. How can they not answer their phone? I have to use up 180 characters of space before they will post a review.

Bottom Line: No, I would not recommend this to a friend

---

Can't be trusted

By Jeff B.

,

Colorado

,

Apr 17, 2020
Verified Reviewer

Overall Experience:

Lousy customer service. I waited nearly 2 months for my order (that never arrived) before I finally canceled. All the while being told it would be on the way soon. They missed 3 separate deadlines that they themselves set! I finally gave up.

Bottom Line: No, I would not recommend this to a friend

Aug 17, 2020

We apologize you've had this situation with our company. It is true that on February 26th, we posted that orders could be delayed over 4 weeks in some cases, and you canceled your order after nearly 2 months.

The day after you posted this review, your refund was submitted and went through back to your original method of payment.

We are always concerned when we lose a customer, but understand the frustration of waiting for your order made it necessary for you to do so.

---

Great price and service w/ free shipping for Alexapure Water Filter Pitcher

By Martha S.

,

Wisconsin

,

Sep 18, 2019
Verified Reviewer

Overall Experience:

I ordered an Alexapure Water Filter Pitcher at a great sale price on My Patriot Supply (MPS). The website itself was user-friendly and contained reviews of products. Shipping and packaging were excellent. Great product received in excellent new condition. Very happy with MPS and plan to shop for more helpful water and air purifiers there in the future. They carefully consider all products out there and sell only the best ones with the best reviews and characteristics in the water and air purification line. Excellent company!

Bottom Line: Yes, I would recommend this to a friend

---

Terrible product sent

By Barb C.

,

Bellbrook, OH

,

Jul 15, 2019
Verified Reviewer

Overall Experience:

For you preppers, back-packers, who are buying freeze-dried products just a heads up on a product that I got from My Patriot Supply last week. I will never buy from them again, this was my first order.

I ordered a case of freeze-dried chicken, freeze-dried beef and freeze-dried hash browns. The chicken was fine when I opened the box, so was the hash browns. However, upon opening the freeze-dried beef, I noticed holes punched in the top of the bags as if they had been in a store for sale. On closer inspection of the bags, I notice the holes are punched below the seal line leaving them open to the air. I also noticed tiny pieces of meat in the bottom of the box.

I called the company immediately upon opening and finding this. The man who answered said, "we don't punch holes in our bags." Well, you sent me bags with holes punched in them. He told me to take pictures and send to a lady at the company with a note explaining what happened. I did that. She said they would send me four new bags to replace the ones that I could obviously tell were opened. I asked her if it was common for their merchandise to have holes punched in it and could I expect this to happen again. She said no, and asked me for the lot number on the bags so she could investigate.

I got four more news bags quickly. I opened the bubble wrapped envelope they shipped them in (Really? An envelope, now I can expect a lot of powder) and found four more bags with holes punched in them.

Obviously this company has no quality control and does not care about their reputation and repeat business.

Eating these packages can be dubious at best. I am out the $77.95 that was paid for these dubious packages of freeze-dried beef.

Bottom Line: No, I would not recommend this to a friend

Aug 17, 2020

We aren't sure if you didn't get the email, or maybe something happened along the way, but we've refunded this purchase of beef.

Please contact us if this is not the case, as our records indicate we refunded you completely.

---

Two thumbs up!

By Tif B.

,

California

,

Jun 19, 2019
Verified Reviewer

Overall Experience:

Great quality and quantity for the cost! Mac n cheese and potatoes au gratin are perfect for a party, just add some fresh shredded cheese. The soup is delicious and the breakfast oatmeal and cream of wheat is a breeze! Highly recommend and will buy again.

Bottom Line: Yes, I would recommend this to a friend

---

Advertisement

---

Great company, honest and ethical

Overall Experience:

When it comes to honesty and being transparent, this company does just that. When I researched this filed, I found that other companies charge a bit less upfront, only to find they have smaller packaged food items. It's calories to be aware of and this company is 2000+ where other companies literally don't give you enough to sustain. I know in emergencies I need more calories than normal. You get what you pay for! So Patriot is actually cheaper in the long run, not the other way around!

Bottom Line: Yes, I would recommend this to a friend

---

Not what we expected

By Sue H.

,

Parrish, FL

,

Mar 12, 2019
Verified Reviewer

Overall Experience:

I ordered a 4 week's supply billed at 50% off. I had my daughter test the food. One item made her sick and the other gave her diarrhea. The company offers refunds for unopened items but return postage is up to you. We paid $147 for food minus whatever for opened packages and shipping to return would be $82. Not much left.

Bottom Line: No, I would not recommend this to a friend

---

Out of stock item

By Mike P.

,

Peoria, AZ

,

Mar 12, 2019
Verified Reviewer

Overall Experience:

I ordered the Potassium tablets and after two weeks I call to see where my product was at and they could not find me in the system at first and tried to pawn it off to another company with a name close to theirs. After I told them the phone number on my bank statement was theirs they looked again in their system and this time they found me and said it hasn't been sent yet and I asked why and they did not know. The person's manager was asked and his answer was they were out of stock and did not know when they would be in stock again. So I ask why did you take my money and not tell me at the time of purchase that you were out of stock. The website now states the product is out of stock and you cannot purchase it or add it to your cart. I ask for a refund and they said it could take up to 5 days to get...

Bottom Line: No, I would not recommend this to a friend

---

This is not a good company

By Toni D.

,

Connecticut

,

Mar 4, 2019
Verified Reviewer

Overall Experience:

I have been purchasing items from Patriot Supply and just putting them aside. I decided to try a package of their butter and it was so horrible that it took hours to get the horrible taste out of my mouth. So then I opened a #10 of the butter powder and it was horrible. Then I decided to try a packet of the coffee creamer, which I have been buying a lot of and it was horrible. These items were not edible. So I leave a bad review on the butter and they never posted it. So they are lying with all the good reviews because they never post the truth. I am afraid to try all the instant coffee I bought from them, and I will never buy from Patriot Supply again.

Bottom Line: No, I would not recommend this to a friend

---

Great food

By Adam M.

,

Coeur d'Alene, ID

,

Nov 8, 2018
Verified Reviewer

Overall Experience:

I got a 4-week supply from My Patriot Supply. I pulled a couple of the food items out to try them out. Easy to make and the Creamy Chicken and Rice tastes great. I will be ordering a 3-month kit to build up my preparedness supply today.

Bottom Line: Yes, I would recommend this to a friend

---

Advertisement

---

This is not true freeze-dried

By Loren H.

,

Alabama

,

Oct 28, 2018
Verified Reviewer

Overall Experience:

I got my order in today, I only got the 4-week supply to test it all out. I'm extremely disappointed with the food. It's mostly rice and uncooked noodles, and only a couple of things are freeze-dried like carrots and celery, that's pretty much it. Everything else you can buy from the store and package yourself in the Mylar bags for a fraction of the price! The product is packaged and promoted very well, so don't let the pictures fool you. Everything takes up to 25 minutes to cook and with true freeze food, all you need is to pour some hot water in the Mylar bag and in a few minutes you have a ready meal. This is not true freeze-dried food!

Bottom Line: No, I would not recommend this to a friend

Nov 13, 2018

Our 4-week supply has 16 different items contained for breakfast, lunch, and dinners. This particular kit purchased contains mostly low heat dehydrated items. The cooking instructions are listed on our website. If you are looking for freeze-dried items, we do carry them in our case pack section. They will have "freeze-dried" in the title, so they can be easily found.

---

My Patriot Supply - Patriot Pantry review

By James A.

,

Boise, ID

,

Aug 7, 2018
Verified Reviewer

Overall Experience:

I've purchased the Patriot Pantry emergency food storage for several years now. The thing I love the most about My Patriot Supply is how fast they ship. I will admit I've tried other suppliers, but I found the food at My Patriot Supply to be the best tasting. And how fast they ship will blow your mind. I really LOVE this company and recommend them to all of my friends!

Bottom Line: Yes, I would recommend this to a friend

---

Great customer service.

By Tanner D.

,

Washington

,

Jul 30, 2018
Verified Reviewer

Overall Experience:

I was a dumb-dumb and gave the wrong address. They promptly called me and worked with both parties to get me my package. Staff is friendly, and they seem like very good people. Thank you to Larry at Patriot Supply. You rock.

Bottom Line: Yes, I would recommend this to a friend

---

Where are the goods?

By Ed Simpson

,

Spokane, WA

,

Feb 5, 2018
Verified Reviewer

Overall Experience:

I ordered two of the emergency supply kits early in January, and they were billed to my charge card on the 8th of January. It is now the 2nd of February, and the only thing I have received is a bunch of junk mail from My Patriot Supply, no emergency food supply kits!

I have called repeatedly and left messages and my phone number, but still have not received any contact with the firm.

Bottom Line: No, I would not recommend this to a friend

---

Overall Experience:

My mom purchased an Aqua Breeze Air Purifier for me with a cost of almost $200.00. I have had this unit for 1.5 years, and the unit reset button broke inside the unit causing the machine to not power on. The company claims that they have no way to repair the item and that I should just throw out the unit. Very bad answer!

Bottom Line: No, I would not recommend this to a friend

---

Advertisement

---

Good to go

By Jeff

,

Mississippi

,

Jun 23, 2017
Verified Reviewer

Overall Experience:

I've ordered several of the 72-hour sample packs first and was pretty happy with those. A few months later I got a great deal offered in the mail. Six weeks for an awesome price. Then again for a four-week supply for half price.

I have to say, having been in the situation where we need food like this for three months after a hurricane, it's easy to be critical sitting in an air conditioned house with a kitchen full of food. But when a day has been turned into a week and a week has been turned into a month, food is food, and it's all good. It always seems to go faster than you expected because there's not a lot to do or think about.

I hear complaints about every kind of survival food, and I suggest getting some of every brand. I never really on serving amounts or calories, and you may just be nearly ready for the reality of a true disaster situation. I just ordered again because no matter what else we have, this is a must. It's survival food. I don't really understand why fast shipping is such an issue and can't even remember how long it took to get here because I have plenty of food in the kitchen. A good grasp of reality will help you survive more than any amount of food.

Bottom Line: Yes, I would recommend this to a friend

---

Couldn't be more disappointed

Overall Experience:

I am feeling very deceived and ripped off! I purchased the 720 servings of coffee and the 80 servings of protein. It took two weeks to arrive, well after everything else we ordered from other sources.

The website showed a sterile container, even shows someone standing in front of them stacked in several photos. What came were these TINY little containers about 10" x 14" x 6."

The coffee is INSTANT coffee in little pouches that say 60 servings each. It must be the most concentrated coffee on the planet or the serving size is equal to the food serving size. Maybe 2 oz or so, because the serving sizes for the food we got are 1/4 cup servings. 1/4 CUP? REALLY. For the price we paid of over $200 for this stuff, we're feeling pretty low.

We're going to include it in our storage as the comedy relief we'll need if we ever have to use it. The joke was on us. Folks, read the fine print and don't expect anything awesome.

Bottom Line: No, I would not recommend this to a friend

---

Overall Experience:

I placed an order on May 22nd at 9 am. Their website states all orders shipped within 24 hours, plus I paid extra for FedEx.

Two days later my item still stated processing, so I called the customer desk and spoke to Brent. He stated he wasn't sure why it hadn't shipped but will make sure it would ship that day. The following day items still show processing, so I called again and spoke to Forest, but he couldn't answer any of my questions. Finally, the item shipped after I sent a message stating that I no longer wanted their products.

I am very disappointed with the service. Plus, now my package won't arrive until June 1st, so why did I bother paying extra for FedEx?

Bottom Line: No, I would not recommend this to a friend

---

Nothing better, and I've tried several!

North Carolina

,

May 11, 2017
Verified Reviewer

Overall Experience:

The order arrives promptly. I have ordered the 72-hour kits, the three (or maybe four) month supplies, the year's supplies, the garden seed kit, the fruit and vegetable package, as well as the coffee package, and probably more. We are set for a long time.

Out of all of those orders, and I will tell you that it's more than a year's worth, I have had only three of the packets that were compromised (the seal was broken). I called the company the day that I received my orders after inspecting it. They sent replacements immediately.

The compromised packets were still safe to consume, so we did. Yum! The chocolate pudding is pretty darned good, much better than the grocery store mix, but I'm used to making homemade, so I'm a bit of a pudding snob. The Traveller's Stew is very, very good. In my opinion, the powdered milk is exponentially better than Carnation, and since the portions are smaller, one need not worry as much about waste.

All of the portion sizes are more than enough for whatever the package says. These are products that I would be glad to eat in a crisis or any day at all. If that crisis comes, these meals are highly nutritious and have a necessary higher calorie count. Did I mention that they also are tasty? Ohhhh, yes!

Being prepared doesn't mean that one is anticipating an apocalypse. Alien or zombie invasions, an EMP or world wars aren't the only emergencies. Job loss, illness of the breadwinner, etc.catastrophies, also catastrophes. Our great-grand and grandparents prepared for hard times. This food lasts for 25 years, and it isn't in glass jars or freezers. Since it is freeze-dried, very little (if any) nutritional value is lost.

Long post, sorry, and I'm not even getting paid. Check out the online catalog, or if you are like me and want a paper copy, call customer service and request one.

Bottom Line: Yes, I would recommend this to a friend

---

Amazing taste of Maple Grove Oatmeal

By Callie Lopez

,

San Francisco, California

,

Feb 23, 2017
Verified Reviewer

Overall Experience:

I ordered the Maple Grove Oatmeal from My Patriot Supply, and it was delivered in a prompt and timely fashion. I ordered the 16 servings kit to try it out. To my surprise, the taste was amazing. Who'd have thought? We will be purchasing more of their products in future. I would recommend this company and their products.

Bottom Line: Yes, I would recommend this to a friend

---