MyCleanPC Reviews
Claimed This company has claimed this profile, is getting alerted on any new customer reviews entering this page, and may engage in dialogue with its customers to address their matters.

Companies cannot pay money or provide goods in order to remove or alter customer reviews.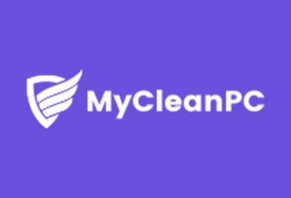 MyCleanPC software is intended to repair and improve the performance of your PC, which it claims to accomplish through junk file elimination and registry restoration. What are customers saying?
---
Quick and efficient

By Paul M.

,

Grimsby, Ontario, Canada

,

Sep 5, 2018
Verified Reviewer

Overall Experience:

Kevin listened carefully to my issue, asked a couple of simple questions, then solved my locked desktop problem in under five minutes. This has been typical every time I call for technical support. Thanks, Kevin!

Bottom Line: Yes, I would recommend this to a friend

---

Great service

By Jerome C.

,

New Rochelle, NY

,

Aug 6, 2018
Verified Reviewer

Overall Experience:

They were fast and removed some malware while they made my computer work much faster. They always get the job done. I have had them for a number of years and always have had good results.

Bottom Line: Yes, I would recommend this to a friend

---

Advertisement

---

Always fixed

By Alicia v.

,

Hanover, PA

,

Jul 13, 2018
Verified Reviewer

Overall Experience:

I have been using this service for several years. They always fix my computer issues. The few times I've not been satisfied, they've come back and fixed the issue. Their service is an excellent value for money spent, which is a rarity in today's world. In addition, I can actually understand the person on the phone! Thanks so much for your continued excellent service!

Bottom Line: Yes, I would recommend this to a friend

---

Removed unwanted software and cleanup

Copperas Cove, TX

,

May 21, 2018
Verified Reviewer

Overall Experience:

This service is well worth the money with all the pop ups that accompany web browsing. Each time I have called to have my PC checked and cleaned, I have been treated professionally, and everything I have needed has been achieved.

Bottom Line: Yes, I would recommend this to a friend

---

Satisfied since 2009

By Robert Goff

,

Fishkill, NY

,

Apr 7, 2018
Verified Reviewer

Overall Experience:

I have been a customer since 2009, and have been through a few computers since then, and I like the service and the convenience of being able to call and get service quickly. I use them to clean up the system periodically when it is running slow, and as well as the few times I run into big issues.

Bottom Line: Yes, I would recommend this to a friend

---

Very good

By Mary Pitcher

,

West Jordan, UT

,

Feb 19, 2018
Verified Reviewer

Overall Experience:

They fix my Internet Explorer when it does not close on me all the time. They were very fast and nice and told me what they were going to do to my computer. I have been a customer for many years and it is so nice not to have to take my computer to someone out of the house. I don't have to remove my computer at all.

Bottom Line: Yes, I would recommend this to a friend

---

Remove McAfee from my computer.

By John Nemitz

,

Chesapeake, VA

,

Dec 27, 2017
Verified Reviewer

Overall Experience:

I have been a MyCleanPC customer for several years now. My new Dell computer arrived with McAfee pre-installed. I had McAfee at one time but did not like it, as it did not work as advertised. So this evening I put in a work order to have McAfee wiped clean from my computer, so it would not interfere with MyCleanPC software. The USTechSupport technician removed McAfee very quickly, so I could get back to using my computer.

Bottom Line: Yes, I would recommend this to a friend

---

Advertisement

---

Just what the doctor ordered

By Dan Herman

,

Los Angeles, CA

,

Nov 8, 2017
Verified Reviewer

Overall Experience:

My home computer was running so slow with tons of popups and windows every time I tried to use it. It was driving my wife nuts! Fortunately, I found these guys and was able to get everything clean again. Feels like a new computer and now I'm not worried about viruses.

Bottom Line: Yes, I would recommend this to a friend

---

Not worth it. Don't try it. Avoid it. Dangerous.

By Mark

,

PA

,

Jun 15, 2015

Overall Experience:

Don't use this product with any computer, wiped out the operating system on my HP Pavilion DV6T-1200 CTO laptop with Windows 7. Completely and utterly destroyed the operating system and killed the hard drive. This product is not safe in my opinion, do not try it and has dangerously costly results.

Wound-up having to replace the hard drive with another of the same type from the company manufacturer and thank God that I had purchased restore disks for Windows 7 from Hewlett-Packard with my laptop when I purchased it.

Bottom Line: No, I would not recommend this to a friend

---