Myro Deodorant Reviews
Claimed This company has claimed this profile, is getting alerted on any new customer reviews entering this page, and may engage in dialogue with its customers to address their matters.

Companies cannot pay money or provide goods in order to remove or alter customer reviews.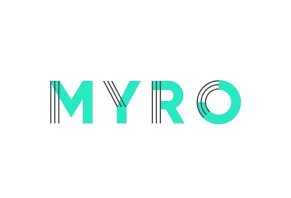 Myro is a deodorant that offers reusable canisters and quarterly deliveries of all-natural, aluminum-free deodorant to keep you smelling fresh. What do customers think so far?
---
Thumbs up

By Melanie S.

,

Georgia

,

Nov 6, 2020
Verified Reviewer

Overall Experience:

I enjoy using Myro Deoderant and recommend it to others! It didn't take my body long to adjust to the natural ingredients (I was already using aluminum-free deodorant). The smells are nice and not overpowering. And I love that it helps the earth!

Bottom Line: Yes, I would recommend this to a friend

---

Finally found a gem

By Samantha O.

,

Virginia

,

Nov 4, 2020
Verified Reviewer

Overall Experience:

I finally found a natural deodorant that works for my skin! My underarms are very sensitive and until I tried Myro, all natural deodorants I've tried (which is a LOT) clog the pores under my arms. Myro is seriously the BEST. This has the best feel, smell, and somehow doesn't result in a rash. I do have to apply it sometimes more than once a day but I don't even care because it smells so good. Plus it uses less plastic so that's a win in itself. Thanks Myro!

Bottom Line: Yes, I would recommend this to a friend

---

Advertisement

---

Good deodorant

By Kate D.

,

Georgia

,

Oct 29, 2020
Verified Reviewer

Overall Experience:

Overall, I am very pleased with this deodorant. I like the subtle scents, deo carriers, and sustainability. I started using Myro in late March (around COVID kicking into high gear) as I knew my body may need time to adjust. All in all, I didn't have a weird adjustment period. I felt like my body adjusted just fine with no odors. Even when running/working out, I feel like it works great. However, there's been a few mornings where I get up and go around the house without putting deo on and I can start to slightly smell myself. There isn't a "lasting" effect like mainstream deos have, but this is also why it's a cleaner product. The subscription portion has been relatively painless. I will say my pods last at least a month longer than they say they do...and I use it every single day. The only downside is having to buy 3 at a time to save money...when they last so long it's a larger cash outlay just to have extras laying around for months.

Bottom Line: Yes, I would recommend this to a friend

---

10/10

By Lyndzii S.

,

Michigan

,

Oct 26, 2020
Verified Reviewer

Overall Experience:

Smells great, looks great, easy refills, cute containers. Love that you can switch up your scents anytime. Did use, would use again. 10/10 would recommend and have recommended to friends already! Love that it's all-natural and much better for the environment too.

Bottom Line: Yes, I would recommend this to a friend

---

Great feel and great scents!

By Jessica W.

,

California

,

Oct 23, 2020
Verified Reviewer

Overall Experience:

I first discovered Myro when a friend of mine on Instagram recommended it. She posted about it being at Target and how great it was for the earth and for you. I totally agree with this! It has never irritated my under arms! I think it's a definite must if you love a plant-based deodorant. The major part that won me over is that it has no baking soda, which is what really irritated my under arms! Great product!

Bottom Line: Yes, I would recommend this to a friend

---

I love this deodorant!

By Courtney D.

,

Pennsylvania

,

Oct 23, 2020
Verified Reviewer

Overall Experience:

This has become my favorite natural deodorant. I love the reusable case and the scents are all amazing. The one big con is just that it takes a little while for your body to adjust, so there will be a transition period where you still might stink a little. This also goes for if you take a break. I traveled for a month and used deodorant different than Myro, and when I came back I had to have another transition time. Another con is that I wish they would use more sustainable packaging for their refills, the reusable case is great, but not if the refills come in plastic cases in a non-recyclable box. Just feels a bit counterproductive. Other than that, I LOVE!

Bottom Line: Yes, I would recommend this to a friend

---

Great product, exactly what I was looking for!

By Regan K.

,

Texas

,

Oct 23, 2020
Verified Reviewer

Overall Experience:

I was hesitant to try a subscription service for deodorant, but I was eventually won over because Myro is both aluminum-free and all aspects of packaging are recyclable. I am very satisfied with my purchase and will definitely be buying some for my family this holiday. The price point is great, especially considering that each stick lasts me for over 2 months! Highly recommend!

Bottom Line: Yes, I would recommend this to a friend

---

Advertisement

---

Love this deodorant

By Sara S.

,

New Jersey

,

Oct 22, 2020
Verified Reviewer

Overall Experience:

I am very happy with not only the natural aspect of Myro but also the delicious scents and sustainability. I highly recommend it. I prefer natural deodorants, however have tried many and my skin experienced a sensitivity to them. So far, Myro likes my skin and no reactions have occurred. I love it!

Bottom Line: Yes, I would recommend this to a friend

---

Happy customer

By Shalia W.

,

Indiana

,

Oct 22, 2020
Verified Reviewer

Overall Experience:

Great product. The scents are really nice and knowing it's all-natural and its functionality is so much better for the environment is an all-around plus for me. The only negative is because it is an all-natural product you don't feel fresh for as long. And if it's really hot it's very necessary to reapply throughout your day.

Bottom Line: Yes, I would recommend this to a friend

---

Literally the best deodorant ever!

By Sahaana G.

,

New Jersey

,

Oct 22, 2020
Verified Reviewer

Overall Experience:

I used to use regular stick deodorant, and it took a while for my body to adjust to the Myro Deodorant. Other than that, it smells absolutely amazing and it works wonders! I love how there are so many scent options, and I'm excited to try more of them!

Bottom Line: Yes, I would recommend this to a friend

---

Overall Experience:

I really like this deodorant so far. I have tried many natural deodorants, including my own, and this one is probably the best so far.

The scents are not so strong and overpowering, which I really like. My youngest son even really liked the scents. He in fact decided he wants one of mine...I guess I have to get him a case now.

The only thing I'm not the fondest of is the requirement to purchase a 4-pack after signing up or the minimum quantity of 3 refills. It's a little pricey for me since I don't use deodorant every day. But since I got a great introductory offer, I won't complain.

As it stands I have 5 right now (the original that I got + the 4 pack), they will last me a year even if I share with the family.

Bottom Line: Yes, I would recommend this to a friend

---

Great product

By Petra B.

,

Illinois

,

Oct 22, 2020
Verified Reviewer

Overall Experience:

Goes on smooth but a little sticky. Has a nice smell, very soft, not overpowering. Love the container and the fact that it's refillable. Had little difficulty at first snapping it in place but a paper towel gave me a better grip. Love it.

Bottom Line: Yes, I would recommend this to a friend

---

Advertisement

---

Myro

By Janelle S.

,

Hawaii

,

Oct 22, 2020
Verified Reviewer

Overall Experience:

Love the reusable case! I use the Big Dipper scent. Iʻm typically allergic to fragrance. If Iʻm gentle and don't cause too much friction, my skin tolerates this scent well (and I like it!).

Bottom Line: Yes, I would recommend this to a friend

---

So cute, effective

By Mak M.

,

Utah

,

Oct 22, 2020
Verified Reviewer

Overall Experience:

First week was great. It definitely was a bad week two, but by the time week three came, it was working great again. Easy to use, and easy to apply. It's small enough to bring in a bag hassle-free, as well.

Bottom Line: Yes, I would recommend this to a friend

---

Great product

Virginia

,

Oct 22, 2020
Verified Reviewer

Overall Experience:

I really like Myro. I purchased the unscented and it has met my expectations. I feel protected using this product. And I feel better about not purchasing deodorants in useless packaging. I'm glad I made the switch.

Bottom Line: Yes, I would recommend this to a friend

---

Good stuff!

By Amanda T.

,

Virginia

,

Oct 22, 2020
Verified Reviewer

Overall Experience:

I really love your deodorant. I have very sensitive skin and am limited on the deodorants that I can use but so far I haven't had a reaction to scents I have tried. Also, your prices are reasonable.

Bottom Line: Yes, I would recommend this to a friend

---

Great all-natural deodorant

Overall Experience:

I love this deodorant because I am seeking all-natural, sustainable products. This is not as strong as the other deodorants on the market but the scents are subtle, and once your body gets accustomed to it, it's great! Give it time. You will love it too.

Bottom Line: Yes, I would recommend this to a friend

---

Advertisement

---

Plant-powered

By Kacy L.

,

Illinois

,

Oct 21, 2020
Verified Reviewer

Overall Experience:

My three teenagers and I all use this deodorant. We love it! We love that we can each have our own scent and color of holder to tell them apart. We would highly recommend this product.

Bottom Line: Yes, I would recommend this to a friend

---

Better than others

By Denise S.

,

Wisconsin

,

Oct 21, 2020
Verified Reviewer

Overall Experience:

I've tried other natural deodorants but these are the best by far. I will continue to use unless I find something that works better. I would definitely recommend this to others to try.

Bottom Line: Yes, I would recommend this to a friend

---

Great natural option

By Megan B.

,

Missouri

,

Oct 21, 2020
Verified Reviewer

Overall Experience:

I have always broken out with the name brand deodorant that contains nasty chemicals that shouldn't be on your body. I have been using a vegetable-based deodorant for quite some time but have wanted to become more environmentally friendly and Myro is the happy medium. After crunching some numbers, this deodorant with the subscription lineup, with what I am already paying, so having it delivered is an added bonus. Love Myro!

Bottom Line: Yes, I would recommend this to a friend

---

New favorite deodorant

By Jeannae Z.

,

Texas

,

Oct 21, 2020
Verified Reviewer

Overall Experience:

I've been looking for a refillable deodorant that is also free of aluminum and all the other "bad" things in deodorant. The struggle is also making sure the product works on someone like me who is a sweaty Betty. This deodorant has been perfect for my goals of finding a more eco-friendly, aluminum-free, effective deodorant!

Bottom Line: Yes, I would recommend this to a friend

---

Love it

By Joe M.

,

Georgia

,

Oct 21, 2020
Verified Reviewer

Overall Experience:

I've been a Myro customer for 6 months. After multiple shipments, I can say it's really a good company. Smells good, holds up great. In the summer heat, stressful work meetings, and even active sports, the deodorant has held up exceeding expectations.

Bottom Line: Yes, I would recommend this to a friend

---

Advertisement

---

Great product

By Mary Kate C.

,

Massachusetts

,

Oct 21, 2020
Verified Reviewer

Overall Experience:

Perfect size, clean lines, works perfectly without any ingredient concerns! Reduces waste. Win-win-win! I'm a fan and have already reordered refills! Give it a try! Nothing to lose.

Interesting scent array, too.

Bottom Line: Yes, I would recommend this to a friend

---

Works so well

By Javier L.

,

California

,

Oct 21, 2020
Verified Reviewer

Overall Experience:

I have struggled to find a natural deodorant that works well with my body and this is it. The scent is so nice, I actually look forward to using it as well! One fallback is I was in a tropical climate about a year ago for vacation and it does get a little melty in extreme heat but other than that, it's been so exciting to use!

Bottom Line: Yes, I would recommend this to a friend

---

Couldn't be happier

By Stephen M.

,

Illinois

,

Oct 21, 2020
Verified Reviewer

Overall Experience:

What's there to really share? Myro is the real deal. What they say is what you get and I've never enjoyed not worrying about my deodorant so much before. I like the dispenser, I like the formula, I like the scents - it just works! The whole experience is great and I'd recommend it to anyone. In fact, I do! I tell friends and family about Myro whenever possible because of how sensible the concept is. If you want one less thing to worry about in your life, sign up for Myro.

Bottom Line: Yes, I would recommend this to a friend

---

Easy!

By Quinn A.

,

Colorado

,

Oct 21, 2020
Verified Reviewer

Overall Experience:

I just started using you guys and love it so far. I got my first order and loved the fragrance and it works better than any deodorant I have ever used! I emailed customer service about my auto shipment to also try some other fragrances to mix it up, got the 4 I requested with no problems, customer service was friendly and efficient. The new smells are wonderful! I have already recommended you guys to family and friends! I love having extra on hand because you never know when you run out!

Bottom Line: Yes, I would recommend this to a friend

---

What you'd expect

By Juliana F.

,

Massachusetts

,

Oct 21, 2020
Verified Reviewer

Overall Experience:

Great scents available, but not sure if it's the best out there. Does take a few weeks to adjust to deodorant from antiperspirant, but does a decent job. Might need to reapply depending on how active. Price is a bit high for refills, especially since it's nothing crazy great. Overall satisfied, but still room for improvement!

Bottom Line: Yes, I would recommend this to a friend

---