Rocket Mortgage
Claimed This company has claimed this profile, is getting alerted on any new customer reviews entering this page, and may engage in dialogue with its customers to address their matters.

Companies cannot pay money or provide goods in order to remove or alter customer reviews.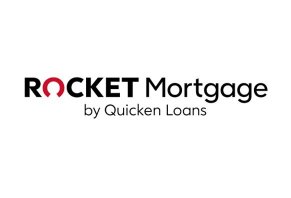 Our research of Rocket Mortgage indicates the company has an excellent reputation for customer service and ease of use, as well as a unique in-house mortgage for which you can choose the length of repayment.
---
This company is actively collecting reviews from its customers. All reviews submitted are subject to moderation and approval to ensure they meet our

Review Guidelines

.

Refinancing

By Yvon Q.

,

Fuquay-Varina, NC

,

Mar 31, 2020
Verified Reviewer

Overall Experience:

We experienced some difficulties with our recent refinancing process, which delayed our closing time for 2 weeks. It was stressful but it finally went through. The staff is always courteous and helpful whenever I called. So we are satisfied overall with the services provided by Rocket Mortgage despite some minor setbacks.

Bottom Line: Yes, I would recommend this to a friend

---

Overall Experience:

Everyone was cordial and nice. They were available when we needed an explanation and were good about explaining why we/they were doing or asking us to do whatever it was. They kept us up to date on what our upfront costs were going to be when there were changes. We actually closed 10 days earlier than originally projected. My only complaint is how many times I had to submit the same documents. Each time we moved on to a different level in the process, dealing with a different person, they would ask for documents that we had already submitted. All in all, we scanned and emailed over 114 documents. I feel this was because they didn't share information. We were lucky enough to have a copy machine, scanner, and computer available to us but what about those that don't? Our income tax was in storage, it cost $36 to get 2 years faxed from our tax preparer to us. How much do you think it would cost to deal with 114 copies? Would I use them again? Yes. Would I recommend them to family and friends? Yes.

Bottom Line: Yes, I would recommend this to a friend

---

Advertisement

---

Easy, fast, helpful from start to finish

By Anne B.

,

North Carolina

,

Mar 31, 2020
Verified Reviewer

Overall Experience:

Everything about the process was so much easier than I anticipated and was all handled quickly. As long as I was completing my part for what was requested from me, Rocket Mortgage was working on the next step. Justin, the agent who helped me, was also very helpful and friendly. I wish I had done this sooner!

Bottom Line: Yes, I would recommend this to a friend

---

Quick and painless

By Jamie N.

,

North Carolina

,

Mar 30, 2020
Verified Reviewer

Overall Experience:

I needed to refinance our home to remove my in-laws, who co-signed for us originally. I also consolidated debt. From the get-go, Quicken/Rocket Mortgage was amazing. It was amazingly easy to send docs and they answered all my questions. This has taken a huge weight off my shoulders. I would definitely recommend Quicken to my friends and family.

Bottom Line: Yes, I would recommend this to a friend

---

Advertisement

---

Professional, quick, and easy

By Rochelle Z.

,

Coral Springs, Florida

,

Mar 30, 2020
Verified Reviewer

Overall Experience:

The process was very simple, professional, and quick. There was a little hiccup when I was waiting for an answer on one item but otherwise, it was perfect. I would definitely recommend friends to use Quicken Loans. The employees were always helpful and quick to respond. Although I had the one situation waiting for the answer I know the employees were working on it. The communication and ease of getting information to them were helpful. Also, their website kept you up to date on what needed to be done or what we were waiting on. Also, the interest rates were very competitive.

Bottom Line: Yes, I would recommend this to a friend

---

Worst customer service ever, do not use this company!

By Raymond T.

,

Illinois

,

Mar 23, 2020
Verified Reviewer

Overall Experience:

Absolute WORST customer service. Don't ever make a payment using the website. If you try to cancel a payment entered in error they will debit it anyway and no one will go the extra mile to resolve if the payment is one day past the due date. Additionally, they will stonewall you from speaking with anyone in management. I'm a paying client and they give you all the standard customer service stonewalling, no manager is available, I'm the highest person you can speak with, yada yada. Never again will I tell another soul anything good about this clown show. Everyone is nice when they are trying to get you to sign the contract but if you need customer service and it doesn't fit their cookie-cutter policy NO ONE WILL DO ANYTHING TO HELP BUT THROW THE POLICY UP AS DEFENSE FOR DOING NOTHING. Do not use this mortgage company!

Bottom Line: No, I would not recommend this to a friend

---

Rocket Mortgage is fantastic

By Anthony C.

,

Woodstock, GA

,

Mar 23, 2020
Verified Reviewer

Overall Experience:

Very effortless experience in my mortgage refinance. This is my 5th refinance across two different homes, and hands down easiest and the best interaction ever. I love the app's easy-to-use features.

Bottom Line: Yes, I would recommend this to a friend

---

Pretty easy.

By Mike B.

,

Louisville, KY

,

Mar 19, 2020
Verified Reviewer

Overall Experience:

Alex was amazing to start with. He was able to get our application processed quickly. We were in a bit of a time crunch due to some extreme circumstances. He was patient, knowledgeable, and handled things with the utmost professionalism. Next in line was India and she was every bit as awesome. She reached out frequently and always had pertinent information and updates. Overall working with Quicken Loans was a perfect choice and I do recommend it to anyone working on any type of mortgage.

Bottom Line: Yes, I would recommend this to a friend

---

Home lending and closing

By William H.

,

San Antonio, TX

,

Mar 17, 2020
Verified Reviewer

Overall Experience:

Worked with my Quicken team 2.5 months prior to closing to get everything squared away in hopes of a smooth closing.

Less than 24 hours before closing we received a call telling us our closing was canceled because additional paperwork was needed. This deflated us as we had been working with them for 2.5 months and then right before closing we get this news. However, we hustled and got the paperwork in and the closing was pushed from a Friday to the following Monday.

Closing went seamless and we thought all was well. A day later we noticed that our homeowner's insurance debited our account. After speaking with our insurance provider and a Quicken rep we found out that the underwriter neglected to write in our first year's worth of insurance in for our escrow. Once again this was extremely disheartening because Quicken had 2.5 months to plan for this closing and yet we still have a hiccup.

Bottom Line: Yes, I would recommend this to a friend

---

Awesome service

By Tracy W.

,

Chestertown, MD

,

Mar 17, 2020
Verified Reviewer

Overall Experience:

Kelly at Quicken was wonderful. She quickly answered any questions and made the process simple. We did a refinance and within 30 days we closed. I started to refinance through my old mortgage company, didn't like the level of customer service and gave quicken a call. Best decision ever!

Bottom Line: Yes, I would recommend this to a friend

---

Scam

By Stanley C.

,

Georgia

,

Mar 14, 2020
Verified Reviewer

Overall Experience:

Rocket Mortgage states that they are there for you, that's BS. I got behind, I applied for a hardship to modify my loan, filled out the app, their offer was to skip 3 payments, add ten years to loan at a higher payment, what a deal huh? I turned it down, paid everything overdue and am current now, they will not take escrow off of my loan because on the hardship app even though I did not agree I signed pages 5/9 agreeing to escrow for a modification. I turned it down, now stuck with an escrow they refuse to remove. Rocket is not there for you, do not think otherwise.

Bottom Line: No, I would not recommend this to a friend

---