Sono Bello
Claimed This company has claimed this profile, is getting alerted on any new customer reviews entering this page, and may engage in dialogue with its customers to address their matters.

Companies cannot pay money or provide goods in order to remove or alter customer reviews.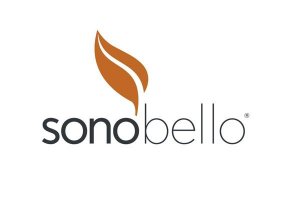 Sono Bello specializes in a variety of body contouring and liposuction services that are claimed to help you remove unwanted fat and to achieve your specific beauty goals.
---
I'm thrilled!

By Caryn T.

,

Bellevue, WA

,

Apr 30, 2019
Verified Reviewer

Overall Experience:

My surgery was 1.5 weeks ago and I couldn't be happier! Dr. Macintosh and all of the nurses were amazing and put me at ease through the entire process. The procedure itself was only mildly painful and my recovery has been smooth so far. I'm still a little swollen, but even with the swelling, I'm overjoyed with the results. I can't wait to see how the results progress over the next 1-3 months! Thank you Sono Bello Bellevue!

Bottom Line: Yes, I would recommend this to a friend

---

Great service

By Chad C.

,

Oklahoma City, OK

,

Apr 27, 2019
Verified Reviewer

Overall Experience:

I had a great experience with Sono Bello. The whole staff went above and beyond to make sure I was comfortable and informed. The procedure was easy and my procedure team was amazing. I enjoyed my experience and like my results. I would recommend Sono Bello to anyone looking into good results.

Bottom Line: Yes, I would recommend this to a friend

---

I'm overjoyed on cloud nine!

By K H.

,

Sacramento, CA

,

Apr 26, 2019
Verified Reviewer

Overall Experience:

Nothing but pure bliss! Plastic surgery is so much more than vanity, what kept me from doing this for years before was a few friends being negative, saying I was being vain. Not only do I look so much better, I feel wonderful. I started doing Zumba and playing tennis again, my stomach was in the way before, and now I am so motivated to do all the things I haven't been doing for years! I went from a size 16 to a size 10. I have no regrets. It was more than worth the money I spent, and you couldn't imagine how great I feel to have a man notice me again and flirt with me. Not that I need that to feel complete, it sure does feels dynamite though! I joined an online dating website and I am already getting responses from an attractive man. This was a life changer for me, it doesn't hurt to go in and see what they can do for you! The people who work there really take the time to get to know you and genuinely care about you. They are sweet and funny too. My surgery was with Dr. Tavassoli. Happy happy joy joy! GO DO IT!

Bottom Line: Yes, I would recommend this to a friend

---

Do NOT waste your money

By Wanda J.

,

Tampa, FL

,

Apr 22, 2019
Verified Reviewer

Overall Experience:

The initial visit is a sales pitch where you are feeling pressured to lock in the current special which is a discount at that time. Nonetheless, I was having my vow renewal and wanted to wear this beautiful dress, but I had concerns with my knees, inner thighs, and my back.

Sono Bello convinced me that it was minimal invasion, little downtime and my results would be awesome. They were very easy to reach prior to making a payment. Once the payment was made, it was next to impossible to reach. You would have to leave a voicemail and they would return the call.

The procedure itself was very painful. The doctor was not pleasant. Despite my high tolerance for pain, the doctor stated if I continued to moan of the pain, he would stop the procedure and have me pay more to be under full anesthesia to do the procedure. Once the procedure was done, I had a lot of pain and bruising - more than I was told.

Given all of the above, I was still excited because I concentrated on my end results. However, that quickly was added to my list of disappointment. I have before and after pictures, there was absolutely NO change in my thighs and back other than the scars of where the doctor inserted the laser. My knees have a small change in them, but not really that noticeable without actually starring. I am very disappointed with what was delivered. Do yourself a favor and save your money.

Do NOT go to Sono Bello in Tampa!

Bottom Line: No, I would not recommend this to a friend

---

Advertisement

---

Overall Experience:

I am very disappointed because I was told that my current weight did not fit the criteria for the services, but my thing is, the commercial shows women that look way bigger then I do. How do they know if my scale was not off? It was very discouraging to be turned away.

Bottom Line: No, I would not recommend this to a friend

---

Overall Experience:

I went in for a free consultation on a Tuesday morning. Sat down with Christina. She went over the procedure, never offered any pictures of results until I asked. She started asking about payment and financing before telling me how much my procedure would be. The price she initially gave was $15,000.00. I told her that I wasn't willing to pay that amount. All of a sudden she said they would do it for $8000 but if I scheduled for the following Saturday then they could do it for $7,500.00. I didn't like her sales tactics, so I told her that I was going to get a few other quotes and her friendly attitude quickly changed. The following week, I received a credit card in the mail that I never signed for or authorized. My attorney is looking into this.

Bottom Line: No, I would not recommend this to a friend

---

Liposuction

By Judy P.

,

Greenwood Village, CO

,

Mar 6, 2019
Verified Reviewer

Overall Experience:

First off, the price they quoted me was $1,000 off. Paul Ziewbal is not a professional doctor. The treatment hurt more than childbirth. Finally, the results is horrible. I would do anything to have my old body back. My legs look so abnormal.

I was treated like a number, not a patient.

Bottom Line: No, I would not recommend this to a friend

---

My Sono Bello results seen one week post procedure

By D. G.

,

Ontario, Canada

,

Feb 22, 2019
Verified Reviewer

Overall Experience:

I'm so thrilled to share the results I've seen after my procedure. What has been a battle to get rid of my problem ab area, I am now seeing the results one week post op. The Ontario Sono Bello location is stunning! Bright, clean, modern. The staff is amazing! The doctor is too! Everything explained well, and what to expect. I'm so glad I finally took the time to take care of me. Thank you Sono Bello Ontario.

Bottom Line: Yes, I would recommend this to a friend

---

Pleased with results

By Maria V.

,

Laurel, MD

,

Feb 20, 2019
Verified Reviewer

Overall Experience:

I am so so so pleased with the results of my lower ab laser lipo procedure. I had no downtime, awesome follow-ups and care from the Sono Bello team and my results are absolutely amazing! I have received the results I expected and wanted for so long. I cannot be happier. I followed all the instructions given by the Sono Bello's Dr. Onyewu, and staff, and achieved flawless results. Now that the fat has been removed, and I am maintaining my results, I have succeeded in going from a 13 pant size, to a 10 and can even fit an 8.

Bottom Line: Yes, I would recommend this to a friend

---

Very polite and professional staff but that's where it ends!

By Jon W.

,

Wisconsin

,

Feb 18, 2019
Verified Reviewer

Overall Experience:

I had three procedures done back in July. Like I stated, the staff is excellent. When I went in I had an 11:30 am appointment. I didn't get the procedure started until after 7 pm. In my opinion, it was like an assembly line! They try to get as many patients in and out as possible in one day! Again, in my opinion, I did not get the results that I sure have considering how much I spent! It seemed to me they did not want to open another bag of chemicals to use on me and wanted me done and out for the next patient. Yes, I did lose an inch or so, but no weight.

I want back for my check-ups and the last one I told them my concern. They said they could get more out, which they should have gone from the beginning but then they put me in touch with the person who makes the appointments and sets the price. After paying over $10,000, they wanted an additional $4,000 to do the rest! I wish I would have gone somewhere else to get an estimate on what I wanted done and have it done right the first time! I have to admit I did change my diet, extremely changed my diet, but I'm limited to working out by walking only.

Bottom Line: No, I would not recommend this to a friend

---

Operation unsuccessful

By Fabian B.

,

Harrison, NY

,

Feb 16, 2019
Verified Reviewer

Overall Experience:

In June 2017 I did the TriSculpt procedure and paid $6500.00 on June 26, 2017 in full at the initial consultation. I did not lose any fat, my stomach and waistline remains the same as when I went in for the surgery. I did everything they suggested including going for all the follow-up appointments and was told each time that the area was still swollen and will take time to show results.

On May 24, 2018 I was sent this letter.

Please see CMO decision below.

Per Dr. Lyons:

Lifestyle change and pt personal discipline combined with lipo contouring

Achieve the results we predict at SB

Weight gain after surgery coupled with a request for mire lipo is a paradox

I DENY a revision consideration until pt accepts responsibility of the outcome by returning to preop or hopefully losing weight

Lipo is not a weight reduction technique

Please feel free to call me at the office to discuss.

******* | Practice Manager (Employee name redacted)

Sono Bello - Body Contour Centers

450 Mamaroneck Avenue, Suite 101

Harrison, NY 10528

*****@sonobello.com (employee email redacted)

(o) 914.670.7957

Of course I have not been able to lose this weight, which is why I resorted to doing the surgery. In fact, I gained weight from the initial 215 lbs to hovering over 220 lbs.

I am so disappointed and feel ripped off. Not once did they bring me in to see how they could address my concerns or redo the procedure. Right after I started complaining and asking about Dr. **** (Doctor name redacted) who performed the procedure, I was told he no longer works for Sono Bello. That drew my suspicions that perhaps he botched my surgery. Did he really remove the fat from my body? How do we really know what was done since there is no memory of what happened that day? All I remember is going under the general anesthesia and getting into my friend's car for the ride home after the surgery.

I think this is a sham and people should not do this surgery. I would like to join a class action suit against them even though this will not change my results but at least I could recoup my hard earned money.

Do not do this surgery with Sono Bello. It is a rip-off and caused me many sleepless nights and unhappiness.

Bottom Line: No, I would not recommend this to a friend

---