StyleWe Reviews
Claimed This company has claimed this profile, is getting alerted on any new customer reviews entering this page, and may engage in dialogue with its customers to address their matters.

Companies cannot pay money or provide goods in order to remove or alter customer reviews.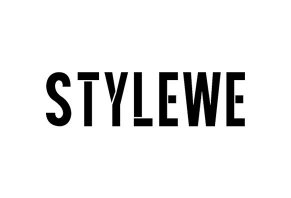 StyleWe claims to offer a variety of women's clothing, including formal wear and handbags, all made by independent designers, and at deeply discounted prices.
About StyleWe
StyleWe offers consumers the chance to shop fashionable clothing designs made by independent fashion designers and small boutiques in one convenient online store—but with a twist.
Unlike other online shopping platforms that boast a variety of unique selections, such as Etsy, StyleWe allows designers to focus on designing, while StyleWe handles production and customer service.
StyleWe claims that, through this unique structure, consumers are able to curate their own, unique style and build relationships with designers for diverse and personal fashion choices.
For designers, they claim that this model allows those who create to enjoy recognition and direct customer feedback, instead of the anonymity that comes from designing for a larger label.
While StyleWe's benefits sound appealing in theory, anyone who's purchased a knockoff garment or accessory knows that how an item looks at first glance isn't everything.
Will StyleWe be able to maintain the quality and fit consumers expect when buying independently designed items? Before we answer that question, let's learn more about what they claim to offer.
Our First Impressions When Shopping StyleWe
StyleWe offers every category of women's apparel that you would expect from a large online store, including dresses, tops, outerwear, skirts, pants, jumpsuits, and swimwear.
They also have a handbag section. However, there are no accessories or jewelry options available.
You can browse StyleWe's selections without signing up for the website. But to make a purchase, registration is required. On the upside, registering gives you a coupon good for ten percent off of your first StyleWe purchase.
What did we notice while looking around?
The selections available in StyleWe's various categories don't prescribe to any particular style. In dresses, shoppers will find a midriff-baring skirt and top combos and bandage dresses next to evening gowns—and in no particular order.
When compared to department store websites or even larger boutique stores that allow for better filtering of sub-categories​, the enormous number of items available can be overwhelming.
Further, the inconsistencies in image backgrounds and the dated look and experience offered by the website falls short of building confidence.
What is included is detailed product information, including materials, fit measurements, and laundering instructions. This is often left out by smaller boutiques whose focus on style can leave gaps in the purchasing experience. Although, it's worth noting that the majority of items we viewed were polyester.
StyleWe Pricing & Refund Policy
Although registration is required, becoming a StyleWe member is free. Items range from flash sale selections starting around $40, to professional and formal wear that is over $150.
Standard shipping costs are between $1.99–$6.99 and takes between five and seven days after processing (which is an additional three to five days). Free standard shipping is offered on all orders over $60.
Alternatively, shoppers can choose express shipping, which takes two to five days after processing, and costs between $9.99–29.99.
StyleWe does allow for items to be returned within 30 days of the date that it was received. To return an item, it must be unused, undamaged, and in its original package. Additionally, you are responsible for the cost of return shipping.
To make a return or exchange, you need to request to do so online by clicking a button on the right of your order confirmation. You'll receive an authorization number and return address within 24 hours, at which point you can post your return.
StyleWe asks that you email them proof of your package being sent, such as a tracking number or picture of your package to complete the process.
What isn't eligible for a return? Swimwear can only be returned or exchanged if the product is defective. Additionally, you must provide StyleWe with an image of the item to prove that there is a defect when requesting a return.
Finally, if you feel you've made a mistake in your order and cancel it within 24 hours of purchase, StyleWe will issue a full refund. For orders that have not yet shipped, but have been made in excess of 24 hours, StyleWe offers a partial refund after deducting a 15 percent cancelation fee.
Is StyleWe Legit or Hype?
Due to StyleWe's ongoing attempts to respond to and mitigate complaints, along with the absence of any reviews complaining that they never received their purchase at all, we don't believe that StyleWe is an outright scam.
That being said, we're also not confident that the brand is everything that they claim. This is because, after reading the Denver Sewing Circle review, we also attempted to locate social media profiles and websites for the designers that StyleWe lists and came up empty handed.
Additionally, despite their friendly tone and promises of exceptional customer service, the number of customer reviews complaining of the undisclosed potential for shipping delays and unresponsive customer service are too many to assume that it's a fluke.
Overall, we're left with the impression that StyleWe is a Chinese-based clothing manufacturer of the likes that might supply Forever21 or other budget-minded stores, but are attempting to cut out the middleman by offering selections directly to consumers.
While this might work in theory, StyleWe doesn't seem to have worked out many of the bugs with their shipping and processing.
Bottom line? If you find that you've fallen in love with one of StyleWe's selection and are okay with the price, you might be pleased with the order—as long as you're not in a rush.
However, we'd advise against shopping StyleWe on the premise of supporting independent designers or saving cash on small-label purchases, as there are so many other options that don't involve international shipping.
---
This company is actively collecting reviews from its customers. All reviews submitted are subject to moderation and approval to ensure they meet our

Review Guidelines

.

Do not order from this site!

By Luis S.

,

Bradenton, FL

,

May 28, 2020
Verified Reviewer

Overall Experience:

Ordered three dresses for my wife. The sizes were way off (ran big) and when we tried to initiate a return they attempted to negotiate a partial return to cover alterations. After refusing, they insist you mail the items back to a facility in China. After following their return protocols and sending the package to China, they returned it back to me as "overdue return". Once again they tried to negotiate another partial return to cover alterations. I refused and they asked me to once again ship the package back to them. Avoid at all costs. I don't normally write reviews but felt that this warranted a review.

Bottom Line: No, I would not recommend this to a friend

May 31, 2020

Sorry for your dissatisfaction.

Could you tell us your order number so that we can check and handle this issue for you?

We valued your business and we will try our best to help you resolve the problem.

If you have any other questions, you can drop us an email (services@stylewe.com) at any time and we will get back to you ASAP.

Have a nice day!

Best regards,

StyleWe

---

Updated review

Update

By Brenda R.

,

Walnut, CA

,

May 22, 2020
Verified Reviewer

Overall Experience:

I receive my refund around 5/14/20. It was a hassle, they could not get out of it because I sent the package back thru FedEx, which was trackable. They could not wiggle out of it. I ordered in January and received the ordered order 2 to 3 months later. Not good if you need something right away. You must stay on then constantly if you want your order, and they do not give you the right size even if you email them. A real live mess.

Bottom Line: No, I would not recommend this to a friend

May 24, 2020

Sorry for your dissatisfaction.

We will always strive to improve the quality and service of our products and strive to create a better shopping platform.

If you have any other questions, you can drop us an email (services@stylewe.com) at any time and we will get back to you ASAP.

Have a nice day!

Best regards,

StyleWe

Previous review
May 13, 2020

Returns refund

Stylewe Return Center,

Why have I not gotten my refund back of $110.24? You received my package on 5/1/20. I have been corresponding with you since the middle of April, I sent the package back on April 24, 2020. You tell me you have not received it. The tracking info said you receive it on 5/1/20. Why are you not giving me the information about my return? I want my money.

May 17, 2020

Sorry for your dissatisfaction.

Could you tell us your order number so that we can check and handle this issue for you?

We valued your business and we will try our best to help you resolve the problem.

If you have any other questions, you can drop us an email (services@stylewe.com) at any time and we will get back to you ASAP.

Have a nice day!

Best regards,

StyleWe

(

read more

read less

...)

---

Advertisement

---

Scam company

By Olga J.

,

Monett, MO

,

May 5, 2020
Verified Reviewer

Overall Experience:

I've never had so bad of an experience. I ordered two dresses on the 17th of March. Now it is May, but I have no dresses, no money. I wrote several times to customer service, but nothing except "Thank you for your patience". It is obvious for me now that they are real crooks and just steal money from people. Stay away from these crooks.

Bottom Line: No, I would not recommend this to a friend

May 6, 2020

Sorry for your dissatisfaction.

Could you tell us your order number so that we can check and handle this issue for you?

We valued your business and we will try our best to help you resolve the problem.

If you have any other questions, you can drop us an email (services@stylewe.com) at any time and we will get back to you ASAP.

Have a nice day!

Best regards,

StyleWe

---

Total rip off!

By Bridget G.

,

Alexandria, VA

,

Apr 10, 2020
Verified Reviewer

Overall Experience:

They don't deliver on time. Never tell you if an item is out of stock and worst of all, make you send all returns back to China when nothing fits. They only tell you this in the very small print buried deep in the website. They have about $300 of mine since January and keep telling me the return is stuck in customs. Of course they bombard me with discount offers trying to get me to spend more or to justify keeping what I have already spent. Awful place!

Bottom Line: No, I would not recommend this to a friend

Apr 11, 2020

Sorry for your dissatisfaction.

Could you tell us your order number so that we can check and handle this issue for you?

We valued your business and we will try our best to help you resolve the problem.

If you have any other questions, you can drop us an email (services@stylewe.com) at any time and we will get back to you ASAP.

Have a nice day!

Best regards,

StyleWe

---

Advertisement

---

Total rip-off

By Betsy R.

,

Sewell, NJ

,

Apr 2, 2020
Verified Reviewer

Overall Experience:

I ordered dresses from StyleWe a few years ago. Two were huge and one was too tight in the bust of all places - not a problem area for me! When I sent the three dresses back to the address they gave me (costing me over an additional $60), they sent the package back to me. There was no way they were taking those dresses back. I did end up fitting into the one that was too small that and one other were beautiful dresses. An additional dress was lovely, but cheaply made, and the zipper broke in no time flat. The gist of this is that unless you want to spend twice as much to get half as many dresses, don't bother with this site. They were also extremely rude and disrespectful in the e-mails that ensued. Companies like this should be prohibited from selling to the USA. It prevents people from wanting to buy from any company in China.

Bottom Line: No, I would not recommend this to a friend

Apr 6, 2020

Sorry for your dissatisfaction.

Could you tell us your order number so that we can check and handle this issue for you?

We valued your business and we will try our best to help you resolve the problem.

If you have any other questions, you can drop us an email (services@stylewe.com) at any time and we will get back to you ASAP.

Have a nice day!

Best regards,

StyleWe

---

Deceiving website

By Aniko K.

,

Tampa, FL

,

Mar 12, 2020
Verified Reviewer

Overall Experience:

I just received my order today and, oh boy, I was so disappointed!

I ordered a nice looking dress and a pantsuit, however, I have received a cheap material made, not even wearable clothes. Both of them look like child-made, cheap-looking clothes!

Bottom Line: No, I would not recommend this to a friend

Mar 19, 2020

Dear Aniko Kallai,

Sorry that you are not satisfied with the item(s).

Purchases (except swimwear and final sale) can be returned/exchanged within 30 days from the delivered date.

Kindly please sign in to your account on our website and go to My Account-Order History.

There is a "Return/Exchange" option in the specific item. You need to click it to submit the return/exchange request and you will get authorization from us by email with a return resolution.

FYI: Item(s) must NOT be returned to the address on the package you received. We will send a label with our designated return address by email after you submit the return/exchange request online. We do not accept returned item(s) that were sent back by you directly without our authorization and no refund will be issued if customers don't act accordingly.

Thanks for your cooperation.

If you run into any issues, feel free to contact us at any time.

Best regards,

StyleWe

---

Online SCAM - ordered twice, received nothing

By Chin C.

,

Reno, NV

,

Feb 22, 2020
Verified Reviewer

Overall Experience:

Below "zero" stars - it must be a SCAM.

Placed two orders with online merchant StyleWe.com.

No order processing confirmation. No order tracking information. No order shipment/tracking data.

1/21 - $45.66.

2/1 - $65.43.

They processed through PayPay and took my funds immediately. But has yet to ship anything.

Placed a fraud complaint to PayPal. Placed a fraud complaint to BBB.

Bottom Line: No, I would not recommend this to a friend

Mar 19, 2020

Dear Chin Chang-Chien,

The order number you provided is not a valid order number, our order number normally starts with a letter "K", please re-confirm the order number with us, or you can send an email to services@stylewe.com, you will get a reply in 24 hours. You can also chat with is online as well.

Let me know if you have other questions again, have a great day!

Best regards,

StyleWe

---

Worst experience ever

By Judy S.

,

San Diego, CA

,

Feb 21, 2020
Verified Reviewer

Overall Experience:

I ordered a suit and it was made from the cheapest material ever created. It was also too small. The coat that I ordered must have been made at the same, the most cheapest material ever found in the factory. Also too small. I asked for a refund and the process to request a shipping label did not work. So I went through customer service and weeks would pass by without a response. Finally, I was sent a shipping label. Come to find out that to ship to China the postal fees are enormous and unaffordable. They know what they are doing. They shipped this below standard clothing out is that you can't afford to return it. And they don't offer free return shipping because they know you won't want it and cannot return and so you are stuck. And the third party that I made the purchase through sided with them. But, of course, that is how they make their money. They didn't want to give me a refund either. NEVER BUY FROM StyleWe!

Bottom Line: No, I would not recommend this to a friend

Mar 19, 2020

Dear Judy

Sorry for the inconvenience.

Our return center for non-members is in China. If return shipping costs too much, we just want to confirm with you first to see if you can keep the item and take a partial refund for a local repair. If you do not like this offer, you can email us back and we will send you the return label for a refund. If you run into any issues, feel free to contact us at any time.

Best regards,

StyleWe.

---

Product, return policy and customer service

By Scott C.

,

Reno, NV

,

Feb 3, 2020
Verified Reviewer

Overall Experience:

This Chinese-owned company is a total scam when it comes to returning their ill-fitted, low-end fabric products. Distribution comes from CA but one has to return it to...wait for it...China! Yes, and the cost quoted me to return a $60 item was in the $86 zone. I attempted multiple times via the Net (their call center defaults to a recording and a day later a barely English-speaking rep calls offering zero help) reaching out to StyleWe service reps in China and approached them in a civil fashion re their return policy - no luck. Reach a supervisor - no luck. Get the name of their CEO - no luck. Find the name of the US component that shipped the product - no luck. IOW, if you don't like the product you are hosed. So, as there are many other outlets that will treat you as a valued customer and refund you accordingly - skip this company! Most likely they are affiliated with the ChiCom People's Liberation Army corporate element (which is common) and obviously practices what Communists of the world ever do - ignore you, follow a script, and know because they are in China, one can't do a darn thing about it. Glad I'm American because I sure as heck couldn't get away with a review like this if I were living there. Oh, and what they note as an easy return policy is anything but - it is complete BS. I strongly urge anyone thinking of buying anything from this company to save your money and buy American or anywhere else on this planet. Bottom line: StyleWe is a fraud.

Bottom Line: No, I would not recommend this to a friend

Mar 19, 2020

StyleWe is an online fashion platform featuring independent fashion designers, we are committed to providing customers original, high quality and exclusive fashion products from independent designers.

Purchase (except swimwear and final sale) can be returned/exchanged within 30 days from the delivered date.

Any shipping charges for the returned item(s) are the client's responsibility, as well as all applicable customs duties, and fees, taxes.

If you thing return fees may costly, we strongly advise you keep the item and take a partial refund for a local repair. If you do not like this offer, you can email us back and we will send you the return label for a refund.

Any questions, you can send an email to services@stylewe.com, you will get a reply in 24 hours. You can also chat with us online as well.

Best regards,

StyleWe

---

Poor copycats.

By Alla A.

,

Alabama

,

Jan 13, 2020
Verified Reviewer

Overall Experience:

They use the pictures of designer clothing to attract customers. The natural product is cheaply made material and poor copy of the originals.

The return is possible, but at the customer's expense.

Not satisfied. Never again!

Bottom Line: No, I would not recommend this to a friend

Mar 19, 2020

Dear Alla Allen,

Sorry that you are not satisfied with the item(s).

Purchase (except swimwear and final sale) can be returned/exchanged within 30 days from the delivered date.

Kindly please sign into your account on our website and go to My Account-Order History.

There is a "Return/Exchange" option in the specific item. You need to click it to submit the return/exchange request and will get authorization from us by email with return resolution.

You can check the return policy here:https://www.stylewe.com/information/information?information_id=9.

FYI: Item(s) must NOT be returned to the address on the package you received. We will send a label with our designated return address by email after you submit the return/exchange request online. We do not accept returned item(s) that were sent back by you directly without our authorization and no refund will be issued if customers don't act accordingly.

Thanks for your cooperation.

If you run into any issues, feel free to contact us at any time.

Best regards,

StyleWe

---

Terrible quality and return protocol

By Shar H.

,

Salt Lake City, UT

,

Dec 11, 2019
Verified Reviewer

Overall Experience:

I had one good experience with StyleWe but it seems their quality and customer service has taken a nosedive. The fabrics are hit and miss on the quality, the sizing is all over the place (even when you do pay attention to the website chart) so I never know what size to order. And then when I try to return...my latest adventure was sending the item to StyleWe Return Center, 661 Brea Canyon Road, Suite 7, Walnut, CA 91789 at my cost of $9.95...but then it showed up back on my doorstep a few days later with no explanation. I was told that it had been a customs issue? From Utah to California? I am not getting any resolution and they insist the address isn't fake. I can't return it, I can't get a refund...it's not a good company to work with.

Bottom Line: No, I would not recommend this to a friend

Mar 19, 2020

Sorry that you are not satisfied with the item(s).

Kind reminder: Any addresses on the parcel are not approved as the return address.

The address Walnut, CA 91789 is not our return center for your order.

If you need to make a return, you should submit a return request online, then we will send you the return label with the correct return address.

Thanks for your understanding! Please don't hesitate to email us if you have any questions.

Best regards,

StyleWe

---