StyleWe Reviews
Claimed This company has claimed this profile, is getting alerted on any new customer reviews entering this page, and may engage in dialogue with its customers to address their matters.

Companies cannot pay money or provide goods in order to remove or alter customer reviews.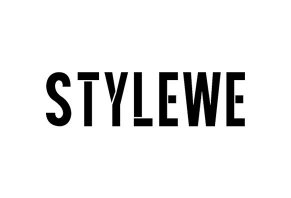 StyleWe is an eCommerce company that offers women clothing, handbags, accessories, and more, from independent designers. Learn what customers are saying.
---
Bad return service

By Michelle G.

,

Singapore

,

Oct 22, 2020
Verified Reviewer

Overall Experience:

The dress I received was badly made. I submitted photos and was given a return number and address. They emailed to say I will get a 115% store credit. I spent S$29 on return postage, waited for 3 months. Shocked to receive my package back! No explanation given. Now they ask me to accept 30%. This is unacceptable.

Pros and Cons:

Nice design
Return service

Bottom Line: No, I would not recommend this to a friend

Oct 25, 2020

Sorry for your dissatisfaction.

Could you tell us your order number so that we can check and handle this issue for you?

We valued your business and we will try our best to help you resolve the problem.

If you have any other questions, you can drop us an email (services@stylewe.com) at any time and we will get back to you ASAP.

Have a nice day!

Best regards,

StyleWe

---

Clothes fall apart after a wash

By Priyanka K.

,

New Jersey

,

Sep 14, 2020
Verified Reviewer

Length of Use: Less than 3 months

Overall Experience:

Do not buy anything from here. Their clothes are of poor quality and will completely rip apart if you wash it. If you try to get a refund they tell you since you washed it, you cannot get a refund. So why don't you put a disclaimer on all your clothes? Will fall apart upon washing. I hate this company.

Pros and Cons:

No "pros" were specified in this review
Quality of clothes
Customer service

Bottom Line: No, I would not recommend this to a friend

Sep 15, 2020

Sorry for your dissatisfaction.

Could you tell us your order number so that we can check and handle this issue for you?

We valued your business and we will try our best to help you resolve the problem.

If you have any other questions, you can drop us an email (services@stylewe.com) at any time and we will get back to you ASAP.

Have a nice day!

Best regards,

StyleWe

---

Advertisement

---

Scam, beware

By Tracy G.

,

Illinois

,

Aug 18, 2020
Verified Reviewer

Length of Use: Less than 3 months

Overall Experience:

HORRID. The clothes are flimsy thin, do not fit and the easy and fast refund within a week is completely untrue. At best they will offer a small percentage refund and a discount on future orders of the junk they sell. And it is pure junk. Costumes in a kiddie store are better quality. It is a rip-off. Do not buy anything! I don't know how they are able to do business in the USA. I did not know this company is in China. They will lie and steal. BEWARE. Any good review cannot possibly be true. It's junk. Toilet paper is thicker than the material that these "clothes" are made out of.

Pros and Cons:

No "pros" were specified in this review
Thieves
Liars
Scam company

Bottom Line: No, I would not recommend this to a friend

Aug 19, 2020

Sorry for your dissatisfaction.

Could you tell us your order number so that we can check and handle this issue for you?

We value your business and we will try our best to help you resolve the problem.

If you have any other questions, you can drop us an email (services@stylewe.com) at any time and we will get back to you ASAP.

Have a nice day!

Best regards,

StyleWe

---

Do not order from this site!

By Luis S.

,

Bradenton, FL

,

May 28, 2020
Verified Reviewer

Overall Experience:

Ordered three dresses for my wife. The sizes were way off (ran big) and when we tried to initiate a return they attempted to negotiate a partial return to cover alterations. After refusing, they insist you mail the items back to a facility in China. After following their return protocols and sending the package to China, they returned it back to me as "overdue return". Once again they tried to negotiate another partial return to cover alterations. I refused and they asked me to once again ship the package back to them. Avoid at all costs. I don't normally write reviews but felt that this warranted a review.

Bottom Line: No, I would not recommend this to a friend

May 31, 2020

Sorry for your dissatisfaction.

Could you tell us your order number so that we can check and handle this issue for you?

We valued your business and we will try our best to help you resolve the problem.

If you have any other questions, you can drop us an email (services@stylewe.com) at any time and we will get back to you ASAP.

Have a nice day!

Best regards,

StyleWe

---

Updated review

Update

By Brenda R.

,

Walnut, CA

,

May 22, 2020
Verified Reviewer

Overall Experience:

I receive my refund around 5/14/20. It was a hassle, they could not get out of it because I sent the package back thru FedEx, which was trackable. They could not wiggle out of it. I ordered in January and received the ordered order 2 to 3 months later. Not good if you need something right away. You must stay on then constantly if you want your order, and they do not give you the right size even if you email them. A real live mess.

Bottom Line: No, I would not recommend this to a friend

May 24, 2020

Sorry for your dissatisfaction.

We will always strive to improve the quality and service of our products and strive to create a better shopping platform.

If you have any other questions, you can drop us an email (services@stylewe.com) at any time and we will get back to you ASAP.

Have a nice day!

Best regards,

StyleWe

Previous review
May 13, 2020

Returns refund

Stylewe Return Center,

Why have I not gotten my refund back of $110.24? You received my package on 5/1/20. I have been corresponding with you since the middle of April, I sent the package back on April 24, 2020. You tell me you have not received it. The tracking info said you receive it on 5/1/20. Why are you not giving me the information about my return? I want my money.

May 17, 2020

Sorry for your dissatisfaction.

Could you tell us your order number so that we can check and handle this issue for you?

We valued your business and we will try our best to help you resolve the problem.

If you have any other questions, you can drop us an email (services@stylewe.com) at any time and we will get back to you ASAP.

Have a nice day!

Best regards,

StyleWe

(

read more

read less

...)

---

Scam company

By Olga J.

,

Monett, MO

,

May 5, 2020
Verified Reviewer

Overall Experience:

I've never had so bad of an experience. I ordered two dresses on the 17th of March. Now it is May, but I have no dresses, no money. I wrote several times to customer service, but nothing except "Thank you for your patience". It is obvious for me now that they are real crooks and just steal money from people. Stay away from these crooks.

Bottom Line: No, I would not recommend this to a friend

May 6, 2020

Sorry for your dissatisfaction.

Could you tell us your order number so that we can check and handle this issue for you?

We valued your business and we will try our best to help you resolve the problem.

If you have any other questions, you can drop us an email (services@stylewe.com) at any time and we will get back to you ASAP.

Have a nice day!

Best regards,

StyleWe

---

Total rip off!

By Bridget G.

,

Alexandria, VA

,

Apr 10, 2020
Verified Reviewer

Overall Experience:

They don't deliver on time. Never tell you if an item is out of stock and worst of all, make you send all returns back to China when nothing fits. They only tell you this in the very small print buried deep in the website. They have about $300 of mine since January and keep telling me the return is stuck in customs. Of course they bombard me with discount offers trying to get me to spend more or to justify keeping what I have already spent. Awful place!

Bottom Line: No, I would not recommend this to a friend

Apr 11, 2020

Sorry for your dissatisfaction.

Could you tell us your order number so that we can check and handle this issue for you?

We valued your business and we will try our best to help you resolve the problem.

If you have any other questions, you can drop us an email (services@stylewe.com) at any time and we will get back to you ASAP.

Have a nice day!

Best regards,

StyleWe

---

Advertisement

---

Total rip-off

By Betsy R.

,

Sewell, NJ

,

Apr 2, 2020
Verified Reviewer

Overall Experience:

I ordered dresses from StyleWe a few years ago. Two were huge and one was too tight in the bust of all places - not a problem area for me! When I sent the three dresses back to the address they gave me (costing me over an additional $60), they sent the package back to me. There was no way they were taking those dresses back. I did end up fitting into the one that was too small that and one other were beautiful dresses. An additional dress was lovely, but cheaply made, and the zipper broke in no time flat. The gist of this is that unless you want to spend twice as much to get half as many dresses, don't bother with this site. They were also extremely rude and disrespectful in the e-mails that ensued. Companies like this should be prohibited from selling to the USA. It prevents people from wanting to buy from any company in China.

Bottom Line: No, I would not recommend this to a friend

Apr 6, 2020

Sorry for your dissatisfaction.

Could you tell us your order number so that we can check and handle this issue for you?

We valued your business and we will try our best to help you resolve the problem.

If you have any other questions, you can drop us an email (services@stylewe.com) at any time and we will get back to you ASAP.

Have a nice day!

Best regards,

StyleWe

---

Deceiving website

By Aniko K.

,

Tampa, FL

,

Mar 12, 2020
Verified Reviewer

Overall Experience:

I just received my order today and, oh boy, I was so disappointed!

I ordered a nice looking dress and a pantsuit, however, I have received a cheap material made, not even wearable clothes. Both of them look like child-made, cheap-looking clothes!

Bottom Line: No, I would not recommend this to a friend

Mar 19, 2020

Dear Aniko Kallai,

Sorry that you are not satisfied with the item(s).

Purchases (except swimwear and final sale) can be returned/exchanged within 30 days from the delivered date.

Kindly please sign in to your account on our website and go to My Account-Order History.

There is a "Return/Exchange" option in the specific item. You need to click it to submit the return/exchange request and you will get authorization from us by email with a return resolution.

FYI: Item(s) must NOT be returned to the address on the package you received. We will send a label with our designated return address by email after you submit the return/exchange request online. We do not accept returned item(s) that were sent back by you directly without our authorization and no refund will be issued if customers don't act accordingly.

Thanks for your cooperation.

If you run into any issues, feel free to contact us at any time.

Best regards,

StyleWe

---

Online SCAM - ordered twice, received nothing

By Chin C.

,

Reno, NV

,

Feb 22, 2020
Verified Reviewer

Overall Experience:

Below "zero" stars - it must be a SCAM.

Placed two orders with online merchant StyleWe.com.

No order processing confirmation. No order tracking information. No order shipment/tracking data.

1/21 - $45.66.

2/1 - $65.43.

They processed through PayPay and took my funds immediately. But has yet to ship anything.

Placed a fraud complaint to PayPal. Placed a fraud complaint to BBB.

Bottom Line: No, I would not recommend this to a friend

Mar 19, 2020

Dear Chin Chang-Chien,

The order number you provided is not a valid order number, our order number normally starts with a letter "K", please re-confirm the order number with us, or you can send an email to services@stylewe.com, you will get a reply in 24 hours. You can also chat with is online as well.

Let me know if you have other questions again, have a great day!

Best regards,

StyleWe

---

Worst experience ever

By Judy S.

,

San Diego, CA

,

Feb 21, 2020
Verified Reviewer

Overall Experience:

I ordered a suit and it was made from the cheapest material ever created. It was also too small. The coat that I ordered must have been made at the same, the most cheapest material ever found in the factory. Also too small. I asked for a refund and the process to request a shipping label did not work. So I went through customer service and weeks would pass by without a response. Finally, I was sent a shipping label. Come to find out that to ship to China the postal fees are enormous and unaffordable. They know what they are doing. They shipped this below standard clothing out is that you can't afford to return it. And they don't offer free return shipping because they know you won't want it and cannot return and so you are stuck. And the third party that I made the purchase through sided with them. But, of course, that is how they make their money. They didn't want to give me a refund either. NEVER BUY FROM StyleWe!

Bottom Line: No, I would not recommend this to a friend

Mar 19, 2020

Dear Judy

Sorry for the inconvenience.

Our return center for non-members is in China. If return shipping costs too much, we just want to confirm with you first to see if you can keep the item and take a partial refund for a local repair. If you do not like this offer, you can email us back and we will send you the return label for a refund. If you run into any issues, feel free to contact us at any time.

Best regards,

StyleWe.

---

Product, return policy and customer service

By Scott C.

,

Reno, NV

,

Feb 3, 2020
Verified Reviewer

Overall Experience:

This Chinese-owned company is a total scam when it comes to returning their ill-fitted, low-end fabric products. Distribution comes from CA but one has to return it to...wait for it...China! Yes, and the cost quoted me to return a $60 item was in the $86 zone. I attempted multiple times via the Net (their call center defaults to a recording and a day later a barely English-speaking rep calls offering zero help) reaching out to StyleWe service reps in China and approached them in a civil fashion re their return policy - no luck. Reach a supervisor - no luck. Get the name of their CEO - no luck. Find the name of the US component that shipped the product - no luck. IOW, if you don't like the product you are hosed. So, as there are many other outlets that will treat you as a valued customer and refund you accordingly - skip this company! Most likely they are affiliated with the ChiCom People's Liberation Army corporate element (which is common) and obviously practices what Communists of the world ever do - ignore you, follow a script, and know because they are in China, one can't do a darn thing about it. Glad I'm American because I sure as heck couldn't get away with a review like this if I were living there. Oh, and what they note as an easy return policy is anything but - it is complete BS. I strongly urge anyone thinking of buying anything from this company to save your money and buy American or anywhere else on this planet. Bottom line: StyleWe is a fraud.

Bottom Line: No, I would not recommend this to a friend

Mar 19, 2020

StyleWe is an online fashion platform featuring independent fashion designers, we are committed to providing customers original, high quality and exclusive fashion products from independent designers.

Purchase (except swimwear and final sale) can be returned/exchanged within 30 days from the delivered date.

Any shipping charges for the returned item(s) are the client's responsibility, as well as all applicable customs duties, and fees, taxes.

If you thing return fees may costly, we strongly advise you keep the item and take a partial refund for a local repair. If you do not like this offer, you can email us back and we will send you the return label for a refund.

Any questions, you can send an email to services@stylewe.com, you will get a reply in 24 hours. You can also chat with us online as well.

Best regards,

StyleWe

---

Advertisement

---

Poor copycats.

By Alla A.

,

Alabama

,

Jan 13, 2020
Verified Reviewer

Overall Experience:

They use the pictures of designer clothing to attract customers. The natural product is cheaply made material and poor copy of the originals.

The return is possible, but at the customer's expense.

Not satisfied. Never again!

Bottom Line: No, I would not recommend this to a friend

Mar 19, 2020

Dear Alla Allen,

Sorry that you are not satisfied with the item(s).

Purchase (except swimwear and final sale) can be returned/exchanged within 30 days from the delivered date.

Kindly please sign into your account on our website and go to My Account-Order History.

There is a "Return/Exchange" option in the specific item. You need to click it to submit the return/exchange request and will get authorization from us by email with return resolution.

You can check the return policy here:https://www.stylewe.com/information/information?information_id=9.

FYI: Item(s) must NOT be returned to the address on the package you received. We will send a label with our designated return address by email after you submit the return/exchange request online. We do not accept returned item(s) that were sent back by you directly without our authorization and no refund will be issued if customers don't act accordingly.

Thanks for your cooperation.

If you run into any issues, feel free to contact us at any time.

Best regards,

StyleWe

---

Terrible quality and return protocol

By Shar H.

,

Salt Lake City, UT

,

Dec 11, 2019
Verified Reviewer

Overall Experience:

I had one good experience with StyleWe but it seems their quality and customer service has taken a nosedive. The fabrics are hit and miss on the quality, the sizing is all over the place (even when you do pay attention to the website chart) so I never know what size to order. And then when I try to return...my latest adventure was sending the item to StyleWe Return Center, 661 Brea Canyon Road, Suite 7, Walnut, CA 91789 at my cost of $9.95...but then it showed up back on my doorstep a few days later with no explanation. I was told that it had been a customs issue? From Utah to California? I am not getting any resolution and they insist the address isn't fake. I can't return it, I can't get a refund...it's not a good company to work with.

Bottom Line: No, I would not recommend this to a friend

Mar 19, 2020

Sorry that you are not satisfied with the item(s).

Kind reminder: Any addresses on the parcel are not approved as the return address.

The address Walnut, CA 91789 is not our return center for your order.

If you need to make a return, you should submit a return request online, then we will send you the return label with the correct return address.

Thanks for your understanding! Please don't hesitate to email us if you have any questions.

Best regards,

StyleWe

---

Happiness to disappointment

By Amanda C.

,

Texas

,

Nov 20, 2019
Verified Reviewer

Overall Experience:

Since 2016 I have ordered over 40 dresses from this company and was well pleased. Not sure what has changed, but starting in September of this year, service has gone down tremendously. I have ordered two dresses and the quality of fabric is cheap, dresses are cheaply made and sizes too small. I am still awaiting a dress ordered on September 11th and another ordered October 17th. Hopefully my existing orders will be satisfied soon, and I will dissolve my 3-year relationship with this company...truly disappointed!

Bottom Line: No, I would not recommend this to a friend

Mar 19, 2020

Hi Amanda Coleman,

Sorry that you are not satisfied with the item(s).

And thanks for being a loyal customer with StyleWe, if you are not satisfied with the products, and submit a return request online and write down your feedback, then we will handle your return request and send you the return label.

All suggestions to improve our products and services.

Thanks for your patience! Please don't hesitate to email us if you have any questions.

Best regards,

StyleWe

---

Worst customer experience

By Claire S.

,

Chicago, IL

,

Nov 14, 2019
Verified Reviewer

Overall Experience:

Yes, the clothes are inexpensive, but they are made with cheap materials and do not fit right. I tried to return them but they said that they are in China so it would be very costly and if I did happen to return them, they would charge me an astronomical restocking fee. They offered a gift certificate for 25% if I kept the clothes or a 25% refund. I am still waiting for a refund after over one month. They play games of back and forth to delay the refund. Terrible experience, terrible clothes...Don't waste your money!

Bottom Line: No, I would not recommend this to a friend

Mar 19, 2020

Sorry for the inconvenience.

Our return center for non-members is in China. If return shipping costs too much, we just want to confirm with you first to see if you can keep the item and take a partial refund for a local repair. If you do not like this offer, you can email us back and we will send you the return label for a refund. If you run into any issues, feel free to contact us at any time.

Best regards,

StyleWe.

---

Stay away from StyleWe

By M L.

,

Seattle, WA

,

Nov 12, 2019
Verified Reviewer

Overall Experience:

I ordered two dresses that were delivered in the timeframe promised. The issue is that neither dress reflected what was on the website. The sleeves on the dress were huge, both dresses smelled like cigarette smoke, and the sizes were way off everywhere. The quality is cheap, the seamstress work is poor, and when I went to get a refund online, I was sent an email stating that it would be too expensive for me to return it because I would have to pay customs, and that could take months for them to get the return. Instead, the company offered me a 20% in-store coupon.

I should have known better than to order something directly from China, but that's where this company is. They use a Fremont California address as a sham, but if you follow the tracking and if you ask for a return, it's coming from and going straight to China. Buyer beware!

Bottom Line: No, I would not recommend this to a friend

Mar 19, 2020

Sorry that you are not satisfied with the item(s).

Purchase (except swimwear and final sale) can be returned/exchanged within 30 days from the delivered date.

Kindly please sign into your account on our website and go to My Account-Order History.

There is "Return/Exchange" option in the specific item. You need to click it to submit the return/exchange request and will get authorization from us by email with return resolution.

Please write down your feedback, then we will handle your return request and send you the return label.

We will forward your reviews to the designers and urge them to get improve on their products.

All suggestions to improve our products and services.

Best regards,

StyleWe

---

Advertisement

---

Do NOT trust this company. They are LIARS.

By Angela G.

,

London, United Kingdom

,

Nov 8, 2019
Verified Reviewer

Overall Experience:

I ordered £599.19 GBP worth of goods on the 21st of August 2019 from StyleWe, they arrived in dribs and drabs some weeks later. The quality of goods was very poor and they were far too small. I informed them and they sent an email with a return address. I promptly sent the items back in 3 separate parcels, tracking via Parcel Force which cost me a total of £120GBP. Since this time I have emailed, constantly tried to phone, to find out when my money is refunded. They have told me that they have not received the parcels, yet when I have contacted Parcel Force, they informed me that one of the items was stuck in customs and that StyleWe refused to accept the parcel. I have emailed them every day since shipping the returns and they fob me off with lies.

PLEASE DO NOT BUY ANYTHING FROM THIS COMPANY!

I have no faith in them! They are so dishonest, will they refund my £599.19 pounds? Being in China what can I do?

Bottom Line: No, I would not recommend this to a friend

Mar 19, 2020

Dear Angela Gibbs,

Sorry that you are not satisfied with the item(s).

As checked, you have opened a PayPal case on your order, and PayPal has reimbursed you the amount.

Please check your account for your refund.

If there are any questions, please don't hesitate to contact us for help.

Best regards,

StyleWe

---

Deserves zero stars - company is a scam

By Cheryl D.

,

Austin, TX

,

Oct 4, 2019
Verified Reviewer

Overall Experience:

This is the WORST company I have ever dealt with online or in brick and mortar. Do not, I REPEAT, DO NOT order anything from this company! I ordered several dresses in May and thought the clothes looked so cute and unique. I ordered up in size by 1-2 sizes per the online sizing advice. It arrived after 4 weeks, which was several days AFTER I actually needed the items for an event. What I received look NOTHING like I saw online. The clothing is cheap, poorly made, and is in line with the quality you find at Ross or Forever 21 or worse. None of it fit, nor would I have wanted it even if it did. I sent it back.

I declined their scam to give me a 15% cash refund or 20% store credit for my purchase (rather than returning the items) and spent the expensive shipping back to China. My package made it all the way to China in REGULAR mail in 2 weeks (which is over 7000 miles), but they are claiming it did not make it 621 miles their headquarters 3 months' time! Of course, you cannot track your package to China and they are now claiming the tracking has expired (convenient). They state it must be lost or "may" be returned to me. LIKE I WOULD WANT TO SEE THAT CRAP AGAIN!

Bottom line, I don't care how cute you think their stuff is, DO NOT USE THIS COMPANY! It is a SCAM and you can find much better stuff out there from a company with more reputable business practices!

Bottom Line: No, I would not recommend this to a friend

Mar 19, 2020

Sorry that you are not satisfied with the item(s).

Purchase (except swimwear and final sale) can be returned/exchanged within 30 days from the delivered date.

If return shipping costs too much, we just want to confirm with you first to see if you can keep the item and take a partial refund for a local repair. If you do not like this offer, you can email us back and we will send you the return label for a refund.

Once we have received the return, we will issue a full refund.

If there are any questions, please don't hesitate to contact us for help.

Best regards,

StyleWe

---

Don't trust them

By Elham A.

,

California

,

Sep 25, 2019
Verified Reviewer

Overall Experience:

Terrible customer service. They just take your money and that's it. They don't feel obligated to send your order to you.

Don't trust them. I ordered an item 3 months ago. After 30 days they told me that the item was out of stock, I chose another one. After one month they sent me an email and told me the same thing again and I changed my order again.

After one month sending emails to them they just tell me that the order isn't ready and they can't provide me any information regarding shipping date. That's it.

Bottom Line: No, I would not recommend this to a friend

Mar 19, 2020

Elham Amiri,

Sorry for all the inconvenience. Out of stock issues happens all the time for many websites, especially for the hot items. Since you have enjoyed the discount in this order, the refund equals the amount you have paid. Thank you for your understanding! If you run into any issues, feel free to contact us at any time.

Best regards,

StyleWe

---

Online company to avoid - 0 stars

By Rebecca C.

,

Spokane, WA

,

Sep 14, 2019
Verified Reviewer

Overall Experience:

If they had zero stars as an option I'd use it.

Purchased women's clothing from StyleWe. I was shocked by the poor quality in material, incorrect size, color difference, and poor customer service. Pics are great, products do not live up to the hype. Didn't get a refund. I would not even donate them to a charity. I put them in the trash. Would not order anything from this company.

Bottom Line: No, I would not recommend this to a friend

Mar 19, 2020

Hi Rebecca Crocker,

We are committed to provide shoppers with original, high quality and exclusive fashion products from independent designers.

Sorry to hear you are not satisfied with the item(s).

For a money refund.

Please log into your account and submit the return request, we will send you the return authorization after that.

- Item(s) must be returned with all tags attached, unworn, unwashed, unstained and unperfumed, in the original bag.

Once we have received the return, we will issue the refund or exchange per your request.

If you have any questions, you can send an email to services@stylewe.com, you will get a reply in 24 hours. You can also chat with us online as well.

Best regards,

StyleWe

---

Don't do it

By Joy M.

,

Holmdel, NJ

,

Sep 3, 2019
Verified Reviewer

Overall Experience:

While the site and fashion style looked amazing, company is in China. I tried to return an item, no free returns, cost more to send it back and pay for customs. The company offered to credit my card 20%. Would never buy from here again. A complete waste of $65.

Bottom Line: No, I would not recommend this to a friend

Mar 19, 2020

Hi Joy M.,

Sorry for the inconvenience.

Our return center for non-members is in China. If return shipping costs too much, we just want to confirm with you first to see if you can keep the item and take a partial refund for a local repair. If you do not like this offer, you can email us back and we will send you the return label for a refund. If you run into any issues, feel free to contact us at any time.

Best regards,

StyleWe.

---

Advertisement

---

StyleWe refund policy is a scam

By Ted K.

,

Lafayette, CA

,

Aug 21, 2019
Verified Reviewer

Overall Experience:

A few months ago I bought two dresses for $265.38 believing I could trust their refund policy. I sent the dresses back for a refund because I was not happy with the quality. The dresses were shipped to me from within the USA but StyleWe required that they be returned to China. That was about 3 months ago.

Meanwhile, they keep sending me email discount offers if I will drop my refund demands. I believe I'm being scammed. I strongly suggest you NOT buy from this company. They are a total waste of time and money.

Bottom Line: No, I would not recommend this to a friend

Mar 19, 2020

Ted Kurihara,

Sorry that you are not satisfied with the item(s).

Purchase (except swimwear and final sale) can be returned/exchanged within 30 days from the delivered date.

Our return center for non-members is in China. If return shipping costs too much, we just want to confirm with you first to see if you can keep the item and take a partial refund for a local repair. If you do not like this offer, you can email us back and we will send you the return label for a refund. If you run into any issues, feel free to contact us at any time.

If you run into any issues, feel free to contact us at any time.

Best regards,

StyleWe

---

Do NOT fall for this scam

By EJ M.

,

Georgia

,

Aug 16, 2019
Verified Reviewer

Overall Experience:

A shopping experience doesn't get any worse, stay away. This company is a scam.

Here's ONE of their gigs, although from the other reviews I've read on other sites, they have many. They fail to tell the customer that in order to return merchandise (which is bad quality and has a foul odor and arrives late), you must send it to China at your cost (my cost was $60). Then they will reject your return but claim Customs rejected it. When you show them the stamp on the package as proof they received, they again blame Customs. When you threaten to alert other customers to keep it from happening to others, they agree to a discounted refund which they never send. It is a 100% scam. (NOTE: Again, I have read about similar experiences from other customers, and they have a schtick where they pretend to be very helpful and friendly. It's comical. I'm writing this review in as many places as possible and alerting colleagues to help caution against buying anything from this company.)

Bottom Line: No, I would not recommend this to a friend

Mar 19, 2020

EJ McCauley,

Sorry that you are not satisfied with the item(s).

If there are customs fees that need to be cleared, you will have to pay for it, otherwise, customs will not release the package and it will be returned to customers.

Buyers are responsible for the customs duties for the return package. To ensure a speedy return with minimum custom delay, please 1) Send the item(s) back to us through a local post office instead of express services, like DHL, UPS, TNT, FEDEX, etc; 2) On the customs declaration form, enter a value less than USD $150. We can only process a refund and exchange once we received your returned item(s) in our Return Center.

If you have any questions, you can send an email to services@stylewe.com, you will get a reply in 24 hours. You can also chat with us online as well.

Have a great day!

Best regards,

StyleWe

---

Fakes and stolen images

By Tim B.

,

London, England

,

Aug 15, 2019
Verified Reviewer

Overall Experience:

This site is filled with fake products and stolen images. The products are low-quality rip-offs of legitimate designs. The site has multiple product images that have been copied from real designers and retailers. It should be shut down.

Bottom Line: No, I would not recommend this to a friend

Mar 19, 2020

StyleWe is an online shopping platform featuring independent fashion designers. We are committed to providing shoppers with original, high quality and exclusive fashion products from independent designers.

If you are not satisfied with the products, and submit a return request online and write down your feedback, then we will handle your return request and send you the return label.

All suggestions to improve our products and services.

Thanks for your patience! Please don't hesitate to email us if you have any questions.

Best regards,

StyleWe

---

Return of dresses

By Penelope K.

,

North Carolina

,

Jul 18, 2019
Verified Reviewer

Overall Experience:

When I ordered these dresses, I used the size chart on your site. Both dresses were way too tight! I contacted StyleWe for return instructions. They offered to discount the dresses. Why would I want a discount if they were too tight?! They would still have been too tight. I took them to the post office to return them. It cost $56.00 to return! Ridiculous. Sent the tracking via email to store. Never heard from them for months. Every time I would email for an explanation they told me to wait. Well, today, I get the darn package of dresses back in the mail to me! Stamped on the package is "return overdue". Ya think! I sent the dresses back to them on February 8, 2019. Get the dresses back to me on July 6, 2019. What a crummy way to run a business. I will NEVER recommend this company!

Bottom Line: No, I would not recommend this to a friend

Mar 19, 2020

Hi Penelope Knoll,

Sorry that you are not satisfied with the item(s).

If there are customs fees that need to be cleared, you will have to pay for it, otherwise, customs will not release the package and it will be returned to customers.

Buyers are responsible for the customs duties for the return package. To ensure a speedy return with minimum custom delay, please 1) send the item(s) back to us through a local post office instead of express services, like DHL, UPS, TNT, FEDEX, etc; 2) on the customs declaration form, enter a value less than USD $150. We can only process a refund and exchange once we received your returned item(s) in our Return Center.

If you have any questions, you can send an email to services@stylewe.com, you will get a reply in 24 hours. You can also chat with us online as well.

Have a great day!

Best regards,

StyleWe

---

Don't buy from StyleWe!

By Cheryl M.

,

Pasadena, TX

,

Jul 16, 2019
Verified Reviewer

Overall Experience:

My daughter bought a beautiful prom dress from StyleWe for $75 and we were pleased with the fit and quality. However, I spent $115 on two tea dresses and when I got them they were crap - thin material, poor fit and construction. I attempted to return the dresses but StyleWe balked. They kept offering discounts for future purchases. Finally, they gave me instructions to ship back. It cost me $55 to send two dresses in an 8" x 12" envelope with no way to prove that they received it. I never got the credit. I disputed the charge with my credit card, and they wouldn't credit me back because StyleWe said they never got the dresses. I am out $170 for nothing. If you buy from here, don't ever expect to be able to return the clothing.

Bottom Line: No, I would not recommend this to a friend

Mar 19, 2020

Hi Cheryl Marshall,

The order number #713-412-4848 you provided is incorrect.

Please re-confirm your order number with us or tell us your registered email so that I can find your order.

For a money refund.

After you have mailed back the package, please provide a return tracking number to us, then we will check.

Once we have received the return, we will issue the refund or exchange per your request.

If you have any questions, you can send an email to services@stylewe.com, you will get a reply in 24 hours. You can also chat with us online as well.

Best regards,

StyleWe

---