Volaire Reviews
Claimed This company has claimed this profile, is getting alerted on any new customer reviews entering this page, and may engage in dialogue with its customers to address their matters.

Companies cannot pay money or provide goods in order to remove or alter customer reviews.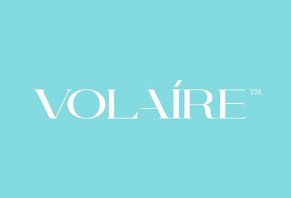 The Volaire Volume Essentials Collection uses shampoo, conditioner, mist, and texturing spray to provide volume and enhanced shine. Learn what customers are saying about this product.
---
Very disappointing

By Shanika O.

,

Florida

,

Jun 22, 2020
Verified Reviewer

Length of Use: Less than 3 months

Overall Experience:

Volaire clearly has room for improvement. They have a good product but are not clear on delivery of expectation and they keep charging you for product that is not in your possession. It's for "future" shipments. And trying to contact them to clarify is even worse. You get the run around and NO follow up. Save your money and pass on this product and experience. For what you get versus what is actually delivered, it isn't worth it.

Pros and Cons:

No "pros" were specified in this review
Not enough clear communication on expectation
Size of product
No follow up by customer service

Bottom Line: No, I would not recommend this to a friend

---

At least most of these reviewers actually ordered something!

By Ken J.

,

Maryland

,

Apr 2, 2020
Verified Reviewer

Overall Experience:

Neither myself nor my wife ever ordered anything from Volaire. In my February credit card statement, I was charged $53.45 twice on 1/22...then another charge of $53.45 on 2/21 and another $53.45 for March.

I called Vanessa, who was also very nice, but she could not find any account. I asked to speak to the billing dept, but she said they don't have one.

Almost $214 for nothing!

Bottom Line: No, I would not recommend this to a friend

---

Advertisement

---

Not happy with the corporation!

By Karen W.

,

Colorado

,

Nov 19, 2019
Verified Reviewer

Overall Experience:

I can't even tell you what I thought about the product, as I don't have it! Three days ago I ordered the whole system, of course with my credit card! I decided after thinking about it, that was a lot of money to pay. I called that afternoon, spoke with Courtney who couldn't find my order! Called back yesterday and got once again Courtney in customer service, very nice but still couldn't find. Asked for a supervisor, was on hold for about 5 minutes, no super as "they were in a meeting!" May well have been, but said someone would call me as soon as they were done...obviously no call!

Now I called and spoke with Alex, very nice as well! He should be the dang manager! Still couldn't find, said I need a supervisor again, on hold 3-4 minutes, comes back and I could hear his manager Brian, telling him what to say!

First of all, I WILL NEVER EVER use this product! My bank shows it's a held amount, but I don't even want it run!

Bottom Line: No, I would not recommend this to a friend

---

They lie and deduct money when not owed

By Connie C.

,

Green Cove Springs, FL

,

Aug 27, 2019
Verified Reviewer

Overall Experience:

Several months ago I requested I only receive shipments every 4 instead of 3. I was told the price being debited from my account would be lowered to match the new shipment schedule. Guess what...they lied, sure they changed my shipments to once every 4 months, but never changed the amount of money they deducted from my bank account! I figured they were expensive before at almost $100.00 per shipment, but now I get even less product and pay more...over $130.00! I canceled all further shipments, I am a disabled widow and it was very hard to pay what I was, but to them be lied to stolen from, I cannot afford that! I have requested all overpayments be refunded to me but we all know that will not happen! So everyone watch your bank statements and figure out what you are really paying per shipment!

Bottom Line: No, I would not recommend this to a friend

---

Fraud

By Leigh R.

,

Roseburg, OR

,

Dec 28, 2018
Verified Reviewer

Overall Experience:

Volaire bottles were open.

One was missing. The box filled with a sickening sweet, gooey mess - spilled over onto my carpet, lap, clothes, desk, keyboard, and shoes. I wrote them to "never charge another order to my card." Next, my credit card was canceled due to a long list of fraudulent charges. Now, on my new card bill, I see Volaire has placed another bogus fee (!) to my card.

I'm filing complaints with BBB and regulatory agency. They are creepy and dishonest!

Bottom Line: No, I would not recommend this to a friend

---

Mediocre at best

By Kathy T.

,

Palm Desert, CA

,

Jun 29, 2018
Verified Reviewer

Overall Experience:

Firstly, let me just say that I have used many products over the years and this isn't anything that is that great. It isn't bad, it is just not what it is cracked up to be. My sister bought me this for my birthday, so I tried it. My hair no longer had shine, and although it was slightly fuller, it looked better prior to use. Although Richard Ward, the founder or advocate for the product, had done Kate Middleton's hair, I was never impressed with her hair OR Kristin Davis as the hair color is very "muddy" on both. Their hair looks "okay" but definitely looks colored and definitely lacks shine and beauty. Like I said it is an okay product but pales in comparison with other products I have used that are not specifically for volume.

Bottom Line: No, I would not recommend this to a friend

Jun 29, 2018

Thanks for giving us a try Theresa! We're sorry to hear you haven't seen any results. We are happy to connect you with one of our experts that can provide you with product usage recommendations. This will ensure you get the best results possible while using Volaire and will help achieve the look you want! Our expert team is also happy to answer any questions about Volaire and can be reached at 1-800-201-6539 (6am-6pm PST M-F; 7am-1pm PST Sat).

Have a great hair day!

---

Ordering online was a breeze

May 6, 2018
Verified Reviewer

Overall Experience:

I had no problems ordering the entire set for the 30-day supply at $29.95 on the website. And the author of the article is incorrect. There IS an option for auto ship AND one-time order. I chose one-time order. So my order has been shipped out, and I only ordered it last night. I'll use for a week or so and report back.

Bottom Line: Yes, I would recommend this to a friend

May 9, 2018

We are so happy to hear you are enjoying your VOLAIRE™ products! For a chance to be featured, you can share your before and after photos in the comment below, via PM or on Instagram with the tag #styledbyme. We can't wait to see how great you look!

---

Advertisement

---

Volaire product review

By S Stasey

,

Texas

,

Apr 24, 2018
Verified Reviewer

Overall Experience:

Shocking how this product left my hair completely weighted down and flat! I called to get return information, and they said that you have to use it for at least five shampoos before you see the volume. I have used the products for a couple of weeks but decided to go ahead and return leftover products for a refund. For me, it did not work.

Bottom Line: No, I would not recommend this to a friend

Apr 24, 2018

Thanks for giving us a try Stasey! We're sorry to hear you haven't seen any results. We are happy to connect you with one of our experts, that can provide you with product usage, recommendations, and help achieve the look you want.

---

Could not order

By Carol Roith

,

Maplewood, MN

,

Apr 10, 2018
Verified Reviewer

Overall Experience:

I tried for over a half hour to order online. First, it said I put in an incorrect email. Then it said I put in an incorrect address. I put in a correct email, which I have had for 15 years, and correct address, which I have had for over 20 years. Then I tried calling the telephone number. Good luck with that. Customer service number, nope. I could not even get a ring on either number. I was able to review the product that I could not order or recieve. UNBELIEVABLE! Oh yea, and on TV says you have 6 minutes to order. I hope someone from the company reads this.

Bottom Line: No, I would not recommend this to a friend

Apr 24, 2018

Thank you for your interest in Volaire Carol!! We are so sorry that you experienced this while trying to order. We aren't aware of any issues for ordering online but we will check this immediately. Here is our customer support number that you can try to call. Just keep in mind we are on the West coast, as you need to adjust to the time difference to contact us, if you are still unable to order and are interested in trying Volaire.

Thank you,

Customer Support

Volaire

1-800-201-6539

---

Billing

By Lisa Miller

,

Kansas City, MO

,

Mar 23, 2018
Verified Reviewer

Overall Experience:

I ordered Volaire and within a couple of weeks after I ordered, the card I used had to be canceled due to fraud. It was supposed to be changed. I have now gotten three more calls saying I have not paid my balance, so I'm very very unhappy that this could go against my credit, even though I thought this was resolved during one of my three calls. I've canceled any further shipments or contact with this company. Thanks.

Bottom Line: No, I would not recommend this to a friend

Mar 23, 2018

Thanks for giving us a try Lisa. We are so sorry for the experience you had with your credit card. Volaire will not hit your credit. We understand things happen and life gets in the way sometimes. We would love to make this right for you, and for you to enjoy the wonderful benefits of Volaire. Our expert team is happy to answer any questions about Volaire and can be reached at 1-800-201-6539 (6am-6pm PST M-F; 7am-1pm PST Sat).

Have a great hair day!

---

Doesn't do a thing for volume

Overall Experience:

I was so excited to try this on my thin, fine hair. It is the worst product I've used for that. I use a thickener and a volume foam that works much better. Actually, this stuff actually made my hair more thin and more fine than usual. Don't buy it. I am sorry that I did. I followed the directions exactly, but it did nothing for my hair. I have a cowlick, and it didn't hide it. My hair is actually limp and lank, not full and lush like on the promo. Again, don't buy it.

Bottom Line: No, I would not recommend this to a friend

Feb 19, 2018

Thanks for giving us a try, Tara! We're sorry to hear you haven't seen any results. Volaire doesn't regrow hair but it does add volume to the hair you do have. We are happy to connect you with an expert that can assist with product usage. Our Volaire expert team is also happy to answer any questions about Voltaire and can be reached at 1-800-201-6539 (6am-6pm PST M-F; 7am-1pm PST Sat).

---

Overall Experience:

The product was left on the front step in single-digit weather. The package had no freeze warning on it. I used it twice and have seen no difference in more volume than other products I have used. I wrote to the company twice and got no response. I won't be reordering.

Bottom Line: No, I would not recommend this to a friend

Feb 19, 2018

Thanks for giving us a try! We're sorry to hear you haven't seen any results. We are happy to connect you with one of our experts, they can provide you with product usage, recommendations, and help achieve the look you want. Also, please let us know if your product was damaged in transit. We'd like to take care of this for you!

---

Advertisement

---

Scam

By Dawn Truax

,

Austin, TX

,

Jan 7, 2018
Verified Reviewer

Overall Experience:

I ordered the 3-month supply to be billed monthly at $30+ a month. I received what I thought to be a 1-month supply and thought maybe I would receive another shipment the following month after my payment was deducted from my account. I never received another shipment and had to purchase hair care products elsewhere, which unfortunately for Voltaire, I ended up purchasing a product I like better, so I called to cancel and explained what happened and was informed that I received the 3-month supply in the first shipment. I don't know how anyone can get a 3 months supply out of 8 and 10 oz, but more power to them.

Bottom Line: No, I would not recommend this to a friend

Jan 23, 2018

Hi Dawn!

Thanks for giving us a try. We are so sorry to hear your supply didn't last 3 months. Volaire uses AirWeight Technology to avoid weighing down your hair. A little bit really does go a long way. There are four easy steps to achieve results with Volaire:

Start with a small amount of shampoo and rub it in your hands – this will actually emulsify it and you'll see it fluff up like mousse. This is the air weight technology at work!

Add a quarter size amount of conditioner from the bottom half of the hair and work it down to the tips first distributing product evenly and let it sit on your hair for a few minutes while you finish the rest of your shower routine

After you've rinsed and towel dried your hairspray the Uplift Volumizing Mist in sections at the root of your hair, and comb through.

We recommend styling with a blow dryer, and aiming the nozzle at your roots to supercharge the Uplift Volumizing Mist and create even more volume

Finish off with a light spray of Air Magic Texturizing Spray at the roots, or wherever you'd like a bit of control to hold volume inside the structure of your style, for the biggest, volume ever.

Our Volaire expert team is also happy to answer any questions about Volaire and can be reached at 1-800-201-6539 (6am-6pm PST M-F; 7am-1pm PST Sat).

---

Overall Experience:

The three-step Volaire product is not really what it claims. The shampoo was very thick, and the conditioner did nothing for my hair. I did not notice much of a difference in volume or thickness. I will probably cancel any future shipments.

Bottom Line: No, I would not recommend this to a friend

Jan 17, 2018

Thanks for giving us a try, Theresa! We're sorry to hear you haven't seen any results. We are happy to connect you with one of our experts that can provide you with product usage recommendations. This will ensure you get the best results possible while using Volaire and will help achieve the look you want! Our Expert team is also happy to answer any questions about Volaire and can be reached at 1-800-201-6539 (6am-6pm PST M-F; 7am-1pm PST Sat).

Have a great hair day!

---

Overall Experience:

I liked the shampoo, however, all the products were half full when received. I didn't think that the product was worth ordering again, especially for a reorder program. After reading one of the other reviews, about how difficult it was to get your money back, I decided to cancel future orders.

Bottom Line: No, I would not recommend this to a friend

Jan 17, 2018

Hi Susan, thank you so much for trying Volaire! We also thank you for sharing your feedback. Please be assured that all of our products are backed up by a 60-day money back guarantee. This also guarantees a replacement of any product that may have become damaged in transit. We cancelled your automatic shipment program as of 12/30/17. A refund will be processed as soon as your return is received. Please let us know if there is anything else we can do for you. Our expert team is also happy to answer any questions about Volaire and can be reached at 1-800-201-6539 (6am-6pm PST M-F; 7am-1pm PST Sat).

---

Not impressed

By E. Hanka

,

Massachusetts

,

Dec 21, 2017
Verified Reviewer

Overall Experience:

I purchased a 30-day supply to try out the product in October. I used the product for 30 days and did not see an improvement in volume or condition of my hair.

In November an auto payment for a 90-day supply was taken, yet I received no product. I waited for a shipping notice, and one never came.

In December another auto payment was taken. I called Volaire customer support and explained that I never received the product in November and that I wanted to cancel my auto ship as I did not see an improvement using this product and did not find it beneficial. I was told to complete a form that would be emailed to me that I could ask for a refund or a new shipment.

I received a message from customer service the next day asking if I wanted a refund or new shipment. I opted for a refund of the two payments taken for a product that I did not receive. I received another email from customer service telling me to return the product for a refund. Again I told them I never received the product in November and asked for my refund. I called customer service to discuss the emails and was told I would be refunded for both.

The next morning I received another email from Volaire customer service stating that not only I would not be refunded the two auto payments in November and December, but I still owe the January payment as well unless I returned the product. This is very frustrating. I do not recommend working with this company.

Bottom Line: No, I would not recommend this to a friend

---

Dries your hair

By Leigh Halan

,

New York, NY

,

Oct 19, 2017
Verified Reviewer

Overall Experience:

Though the spray may have some value, this product group is way overpriced and has little to offer. In addition, please beware that the "introductory" offer of $29 quickly becomes a significant drain to your life savings. Spend your money elsewhere; there are plenty of good products in our stores.

Bottom Line: No, I would not recommend this to a friend

Jan 17, 2018

We're so sorry to hear this Leigh but thank you for sharing your feedback! Our shampoo cleans out a lot of the "gunk" and builds up that other products can add to hair, in order to have a clean hair shaft that our microspheres can attach to. Often folks aren't used to what clean hair really feels like. If you're concerned that your hair is too brittle, the Weightless Fortifying Conditioner delivers ultimate hydration. We recommend that you leave the conditioner on longer while you are in the shower, waiting to rinse it out when you're done with the rest of your shower routine. This will allow better product penetration, it will help strengthen your hair, and also help lock in the moisture.

---

Advertisement

---

Overall Experience:

After using this product only two times, my hair was so dry, dull, and frizzy that I could do nothing with it. I hoped for a better outcome but was terribly disappointed.

I would recommend that anyone reading this NOT purchase Volaire hair products.

Bottom Line: No, I would not recommend this to a friend

Jan 17, 2018

We're so sorry to hear this Sue, thank you for sharing! Our shampoo cleans out a lot of the "gunk" and build up that other products can add to hair, in order to have a clean hair shaft that our microspheres can attach to. Often folks aren't used to what clean hair really feels like. If you're concerned that your hair is too brittle The Weightless Fortifying Conditioner delivers ultimate hydration.

We recommend that you leave the conditioner on longer while you are in the shower, waiting to rinse it out when you're done with the rest of your shower routine. This will allow better product penetration, it will also help strengthen your hair and help lock in the moisture. We did receive your return product and a refund was processed. Our expert team is also happy to answer any questions about Volaire and can be reached at 1-800-201-6539 (6am-6pm PST M-F; 7am-1pm PST Sat).

---

Love this product - great weightless volume

By Amy Bergrud

,

Los Angeles, CA

,

Sep 19, 2017
Verified Reviewer

Overall Experience:

I've been using Volaire for a couple of months now and really love the product line. I don't use it every day, but rather a couple times a week as I don't feel like I need to wash my hair every day. The shampoo/conditioner combo makes my hair feel clean and when I blow dry it (or sometimes I even just let it air dry), I can see the additional volume.

I have medium long hair, I color/highlight it, and I would say it's in the fine/medium thickness range. I've always had a problem with my hair looking/feeling flat. That's why I tried this product in the first place. Then adding the volumizing mist and the air texture spray really helps to set everything in place, and my hair maintains its volume all day. On day two, I usually don't even need to wash it, but use the air texture spray to refresh it.

Bottom Line: Yes, I would recommend this to a friend

Jan 17, 2018

Thank you for letting us know! We'd love to see how awesome your hair looks. Do you care to share a picture via email? If so, please send to customercare@volaire.com. You can also post it on Instagram with our #styledbyme tag for a chance to be featured in our social media, on our website, or in our videos.

We can't wait to see how fabulous your hair looks!

---

Born-again hair!

By Kate Oyler

,

Ft. Lauderdale, FL

,

Jul 3, 2017
Verified Reviewer

Overall Experience:

Finally! This is by far the best line of hair care products I've ever tried, and I've tried them all, and have always been disappointed. Volaire doesn't disappoint, and this is coming from someone who has always struggled with my hair. It's fine, bodiless, volumeless, and takes me hours to style, and even then only lasts a day (if that).

After only one use, I was able to style my hair in less than half the time, and it still looked great after three days! It kept its shape, volume, and softness. No more "second day hats" for me. I love this stuff, and it loves my hair.

Bottom Line: Yes, I would recommend this to a friend

Jan 17, 2018

Thank you for letting us know! We'd love to see how awesome your hair looks. Do you care to share a picture via email? Please send your photo to customercare@volaire.com You can also post it on Instagram with our #styledbyme tag for a chance to be featured in our social media, on our website, or in our videos.

We can't wait to see how fabulous your hair looks!

---

Rip off - products are expensive and doesn't live up to claims

By Donna King

,

Grand Junction, CO

,

Jun 30, 2017
Verified Reviewer

Overall Experience:

I ordered this product (four items) and thought I'd give it a try. Not only did the package arrive "leaky," but the conditioner was barely half full, even though all were "sealed." I called customer service and told them of my complaint, and told them to cancel any further shipments.

Bottom Line: No, I would not recommend this to a friend

Jan 17, 2018

Hi Donna, we thank you so much for giving Volaire a try! We would like to see that you get the full on experience with our product. In fact, we are happy to extend your money back guarantee and send you a full replacement of all products purchased with your Daily Essentials Kit. I have that noted your account. All you simply need to do is call our expert team at 1-800-201-6539 (6am-6pm PST M-F; 7am-1pm PST Sat). We look forward to hearing from you.

---