Wantable Reviews
Claimed This company has claimed this profile, is getting alerted on any new customer reviews entering this page, and may engage in dialogue with its customers to address their matters.

Companies cannot pay money or provide goods in order to remove or alter customer reviews.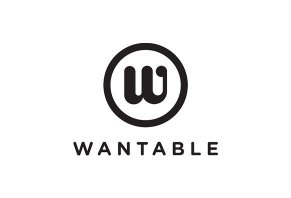 Wantable is a styling service that used insights collected from expert stylists to display clothing options for you that match your goals. Read how customers are reviewing this service.
---
Customer Service is awful, the clothes are great.

By Alison H.

,

Brooklyn, NY

,

Jun 2, 2020
Verified Reviewer

Length of Use: Less than 3 months

Overall Experience:

Did not receive my first active edit box, although I did receive the style box. When I called to ask about the active edit box, the girl on the other end of the line was snarky, had the attitude that she had to be right and I felt like I had to argue my way through figuring out what happened to my box. She was straight up combative saying someone had signed for the box and I had to go get it at some random market that is a 20-minute walk from my house, when I never even asked for signatures on my boxes. She blamed UPS, which may have some validity, but the unprofessionalism as she screamed into a speakerphone was uncanny. This was my first experience with customer service and I will likely just cancel the subscription if I ever have to call again, they were not helpful at all. I was on the verge of canceling my entire subscription with Wantable when I hung up.

Pros and Cons:

Clothes were cute
Customer service

Bottom Line: No, I would not recommend this to a friend

---

Stay away - cheaper to shop at discount stores.

By Sarah D.

,

Wisconsin

,

May 24, 2019
Verified Reviewer

Overall Experience:

This company is a fraud. They sell the worst brands at very high prices that are available at Nordstrom Rack, Saks OFF 5th and TJMaxx. Brands like West Kei, Beach Lunch Lounge, Karen Kane and Fate - all 100% more than you can pay for the same styles at the above mentioned. Also, stay clear of their W brand. That product is literally $12 product that they sell for more than $50 and you can buy it when in LA at Natural Life on 9th Street (they sent me one with this label). Bottom line is, they sell you product that requires a styling fee and why pay that when you can go and buy what you want from reputable discounters, not a company that has no morals at all. Just the worst! After reading other reviews of the service and the reviews of the working environment, I will never ever buy from them again. Pure scam.

Bottom Line: No, I would not recommend this to a friend

---

Advertisement

---

Great first experience

By Jill M.

,

Long Island, NY

,

Nov 7, 2018
Verified Reviewer

Overall Experience:

I had an EXCELLENT first experience with Wantable. I tried them as a once-off, just to see what was up. The clothes are very nice - simple, not silly. A lot of natural fibers - things that a normal person would wear in normal life. Because of a problem with USPS (the postal system misplaced my box), I had an opportunity to interact with one of Wantable's customer support team, and she literally held my hand through the whole process, getting a replacement box, and dealing with what came next when the missing box reappeared. I didn't have to think about how to get in touch with them, they were 100% on it. As a result of this great experience and the great clothes, I signed up for recurring style edits. I'm looking forward to seeing a lot more of their great clothes!

Bottom Line: Yes, I would recommend this to a friend

Nov 8, 2018

Hi Jill! We so appreciate your review and are thrilled to hear you are enjoying the service, despite the hiccup with USPS for your first order. Keep sharing your feedback after each Edit to ensure the next one is more tailored to you. Hope you love your next Edit!

---

Awesome, love the clothes!

Overall Experience:

I first tried Wantable last summer, my first time ever with a clothing subscription. I loved it, kept all! I got the second box in January, unfortunately, I couldn't keep all, not in the budget. I just ordered my third box and picked several things on the stream. I tried Stitch Fix a few times and I like the clothes, but I get the same things in different colors each time! I am looking forward to my next Wantable!

Bottom Line: Yes, I would recommend this to a friend

May 21, 2018

Hi Judith, thanks for sharing. We're thrilled to hear you're Edits have been a hit each time. If you haven't already, be sure to leave notes to your Stylists too! They're always happy to style you with a budget in mind. We look forward to styling you again soon and can't wait for you to see what's picked next.

---

Each box is better

By Kimberly

,

Hilo, HI

,

Feb 23, 2018
Verified Reviewer

Overall Experience:

I live in Hawaii, and each box for me from Wantable has gotten better. Every box my requests have become more personalized towards me based on my review of likes or dislikes. Living here the season changes are different than on the mainland, and they have taken that into account.

Bonus for me is that I can attach a Pinterest page to my profile, and it has been fun building a board to "shop from."

I will continue to use the service. I keep at least one thing from each box so far, and the styling fee goes towards the cost of that item.

Thanks Wantable. There are not many places to shop here on the Big Island for clothes, almost everything is bought online, and your personal picks have been a big help.

Bottom Line: Yes, I would recommend this to a friend

Mar 13, 2018

Hey Kimberly, thanks for sharing your Wantable experience! I'm happy to hear we've been able to help you build your wardrobe that suits your local island weather. You've done a great job guiding them to things you'll love. We look forward to styling you again soon!

---

Happy customer

By Laura

,

Waukesha, WI

,

Feb 6, 2018
Verified Reviewer

Overall Experience:

I've been a subscriber for 6 months. I love the apparel box the most but recently tried the fitness box and kept 3 of the 7 items. The company has been great, and I recently received a handwritten note from my stylist. I like the personal touch and quality of the products.

Bottom Line: Yes, I would recommend this to a friend

---

Overall Experience:

I saw the ad on Facebook and was curious. I had already subscribed to a competition, but it looked intriguing. I went ahead and signed up for my first order and was pleasantly surprised. I love the quality and variety of my first style. Everything fit really well, and I love all the colors. I am looking forward to my next order.

Bottom Line: Yes, I would recommend this to a friend

Feb 7, 2018

Hi Ginny,

Thanks for sharing your Wantable experience. We're happy to hear your first Edit was a hit! By leaving feedback and notes to your Stylist, it helps guide them and get a sense of what your unique preferences are so each Edit gets better and better. Don't forget to also check out the stream at www.wantable.com/stream, where you can make pick requests with one click. We can't wait to style you again very soon!

---

Advertisement

---

I love Wantable

Texas

,

Jan 26, 2018
Verified Reviewer

Overall Experience:

I just want to say that I absolutely love Wantable! I have tried other clothing subscription services, but Wantable really stands out.

They listen to what your wants and needs are and style you accordingly. The "Stream" tab is very useful, and they do pay attention to it, so if you see something you like, just add it to your stream and it's yours. I have never received something I didn't love.

Also, I have never experienced customer service as good as Wantable. I had some issues with my card, and they were absolutely so wonderful to work with me to get it resolved so I didn't miss an edit. They were so friendly and professional. They really took your concerns seriously.

I have recommended Wantable to all of my friends and family and know that if you try it, you will love it too! They are the best by far.

Bottom Line: Yes, I would recommend this to a friend

---

Great experience

By Shannon

,

Raleigh, NC

,

Jan 21, 2018
Verified Reviewer

Overall Experience:

I have been subscribing to Wantable for about six months, and I have loved it so far! They listen to your feedback and make great suggestions based on what you already love and may not have thought to pick out for yourself. I love that they have a live stream of inspiration that you can request or even "dislike" so they know what not to send. I have used a few other services, and this is the only one that I am using right now.

My favorite part of this particular service is that you get the discount if you purchase 5 out of 7 items that they send. Unlike similar services, I don't get stuck with something I hate because the whole order is cheaper with the discount by keeping it.

Now that I have received quite a few edits, I think I wear something from Wantable every day. Everything is really stylish and comfortable. It's also really easy to pick out an outfit, so it saves me a lot of time in the morning. I am a mom who works long days so having an easy comfortable outfit to wear all day is everything!

The customer service is great. When I email, I get a timely response from an actual human. Everyone I have interacted with has been very nice. They have worked with me when I needed help tracking a package, figuring out sizing, and they even helped work around my local weather! They have been very accommodating, and this has given me a lot of confidence for placing orders in the future.

Bottom Line: Yes, I would recommend this to a friend

Jan 31, 2018

Hi Shannon,

Thanks for sharing such a thoughtful and detailed experience! We're so happy to hear you've enjoyed mixing and matching your items. You truly get "us"! There's nothing better than trying items on in the comfort of your own home, especially when you know the pieces selected have been carefully considered for you.

We look forward to styling you again very soon. If you need anything in the meantime, don't hesitate to reach out to our team at hello@wantable.com.

---

Rip off, beware!

By Blayne M.

,

CO

,

Jan 12, 2018
Verified Reviewer

Overall Experience:

I am also a Stitch Fix member but heard a good review from a friend who got her first box and wanted to have further options to add to my wardrobe with different options.

I received four boxes from Wantable. My very first package contained something I specifically stated I did not want in my profile (cropped pants), along with four other items also in contrast to a style I said did not want (baggy shirts, since I am petite). I complained, and they waived the next fee.

The second box still included four baggy shirts you would have to wear something under for most and a shirt in a style I then reported I didn't like, high neck and open back. This was not an option in the profile so not their fault, the first time.

The third box had TWO baggy shirts and a pair of pants two sizes too big. I even took photos of the clothes on and compared to the styles they sent that were correct to prove it in case they were excessively dim. Apparently, the pants were a packing error. Also in that box and the fourth and last one, it contained that high neck and back I reported hating.

I obviously cancelled. Customer service was prompt and made continued promises but they obviously weren't the ones packing the boxes. The whole process felt fraudulent as I never received a single box that had 100% my reported size or the styles I wanted, despite my accurate profile and repeated feedback on each box, my overall description or emails every time.

Plus I could have done without the threatening emails about charging me that day if my return was not in the mail. I was never delayed more than a couple of days and twice were due to receiving it when I was out of town and the last one I had the super flu. Apparently they don't realize pushing around the customers that can afford their boxes is not a smart thing to do!

Since then many online friends and several neighbors and close friends have canceled due to similar problems. Their Facebook advertising is extensive, specifically targeting competitive mentions/users (it's what I do for a living), so I hope these reviews get out and put them out of business before they rip off more people.

Bottom Line: No, I would not recommend this to a friend

Jan 31, 2018

Hi Toni, thanks for reaching out. We geniunely appreciate your detailed review. While we're happy to see our customer advocates had worked personally with you to try to better match your style, we do understand your frustrations. We do our very best to ensure each stylist can understand, and nail your preferences. We are sorry to hear this was not the experience you received.

In regards to the reminder emails, we are truly if that's the tone that was conveyed. It's our goal to send a reminder to all customers who may have forgotten to send their returns. We know life can be a bit busy and it's easy to forget. We want all customers to be well informed to ensure they are not billed without knowledge, and so they have an opportunity to reach out for more time if desired.

Again, we do value your feedback and it will be shared for further review. If there is anything else we can assist with, please get in touch.

---

Great subscription box!

Wisconsin

,

Jan 9, 2018
Verified Reviewer

Overall Experience:

Subscription boxes are so convenient, and Wantable is one of the best ones I subscribe to! The picks for me are always on point! The prices are reasonable for the quality, much better than others I tried first.

Bottom Line: Yes, I would recommend this to a friend

Jan 10, 2018

Thanks for sharing your experience Abigail! We're happy to hear your stylists have been knocking them out of the park, and look forward to styling you again soon.

---

Love Wantable!

By Megan Werner

,

Overland Park, KS

,

Jan 9, 2018
Verified Reviewer

Overall Experience:

I love my style edits! I get a great mix of classic, easy to incorporate pieces as well as fun, standout items. The best part is being able to try clothes on at home to see how each piece meshes into your current wardrobe.

Bottom Line: Yes, I would recommend this to a friend

Jan 10, 2018

Hi Megan, thanks for sharing your Wantable experience. We're over the moon that your Edits have been a hit. Your thoughtful notes to your stylist each month have really tailored your experience, and guide them towards the things you'll love. We look forward to styling you again very soon. Please get in touch with our customer advocates if you ever need assistance!

---

Advertisement

---

Horrible, don't waste time

By LC

,

Arizona

,

Jan 6, 2018
Verified Reviewer

Overall Experience:

I spent a great deal of time writing "notes" to my "stylist" and going through my "stream" so they would have an idea of the type of clothes I'd like to wear. I specifically asked for no cropped pants/leggings and no tanks since I'm not a fan of showing my arms. The box arrived with two tanks and three pairs of cropped leggings. There was a sweater that was sent in a 3XL, I'm a Large, a sports bra that was WAY TOO SMALL (36Ds would never fit in it, didn't even try), and the one thing from the box brochure I thought I might wear, wasn't even in the damn box.

I'm so annoyed and upset and disappointed. They suck. I had 4 or 5 friends on standby to sign up too, assuming I liked my first shipment. We will all be going to another company, that's certain.

Bottom Line: No, I would not recommend this to a friend

Jan 9, 2018

Hi LC,

Thank you for taking the time to share your experience. We genuinely appreciate the time you took to share such a detailed and thoughtful review. Our stylists work diligently to ensure the items selected align with the preferences you've selected in your profile, and we are sorry to hear this was not the experience you had. It does sound as though there may have been a shipping and packaging error that occurred with your Edit. Your feedback has been passed along to our team for further review.

While we know that we can't change your past experience, we would love the opportunity to make the next one better and hope you will provide us with an opportunity to restore your confidence. We aren't able to locate your account but would love if you could contact our customer advocates at hello@wantable.com, so we could better assist.

We hope to hear from you and look forward to styling you again soon.

---

Best clothing subscription service out there!

By Dana

,

Nashville, TN

,

Dec 29, 2017
Verified Reviewer

Overall Experience:

I decided to give Wantable a try after several disappointing shipments from Stitch Fix and Le Tote. So glad I did! Each order (I've received three packages so far) include items that are reflective of my style and price. I will definitely be continuing my service.

Bottom Line: Yes, I would recommend this to a friend

Dec 29, 2017

Hello Dana,

We are so happy to hear you have been loving your Wantable Edits! Thank you for taking the time to let us know how we are doing! If you ever need anything, feel free to email us at hello@wantable.com or give us a call (855) 926-8225.

---

Not what I thought it was

By Alyssa T

,

El Dorado, KS

,

Nov 17, 2017
Verified Reviewer

Overall Experience:

I went on to Wantable to check it out; I've seen ads for it all over Facebook. Going in, you take a styling test which gives the stylists an idea of what to pick out for you. I was so happy to be getting my items.

When I finally received my items, I went into my account and it was asking which items I wished to keep and which I wanted to return. Except, you have to pay an outrageous amount for the items you want to keep. Nowhere during the styling or registration process does it say you have to pay $80 for a pair of leggings. I had no idea so I had to send it all back because I could not afford to keep them.

Going in I thought it was a website like JustFab where you pay a monthly fee to get all this stuff. All this website does is make you pay somebody $20 to pick out clothing, and then you have to pay hundreds if you want to actually keep it!

Bottom Line: No, I would not recommend this to a friend

Dec 20, 2017

Hi Alyssa,

Thank you for sharing your experience. We're very sorry for any confusion regarding our service. While you do pay the $20 styling fee, any items you keep are an additional cost but your styling fee applies towards your purchase. This is why you select price ranges when you take the quiz, as we intend it to be that you pick the prices that work best for you.

Your quiz preferences can be updated at any time and we're very happy to assist in changing them so you recieve items that are closer to your budget. Please get in touch with our friends at hello@wantable.com with your account details and we can take it from there!

Either way, to truly appreciate you taking the time to provide your feedback. It has been passed along to our team to review further, as we are always looking for ways to improve.

---

My first Wantable experience

Overall Experience:

I was very excited to try this site out. I'm terrible at going to the mall and picking out outfits so I figured this site would help me get cute, stylish clothes of my liking.

When I saw the box at my door, I was thrilled! When I opened the box, my reaction completely changed.

I still tried on all five pieces of clothing, and it was honestly so disappointing! I received thin pieces of clothing and it's going to start to get colder out, and it will not benefit me at all.

The clothing I had received was nothing for a 21-year-old. This was the funny part: My grandmother lives with me and asked if she can keep a pair of pants that I had received.

Bottom Line: No, I would not recommend this to a friend

---

Don't waste your "wantable" money!

The Woodlands, TX

,

Sep 26, 2017
Verified Reviewer

Overall Experience:

I decided to cancel my account because I would have liked to received complete outfits. This type of service is what I thought I was signing up for, otherwise, I wouldn't have wasted $40 to have a stylist pick items.

My first Edit was way off base in the items sent as they all seemed to belong to a much older person (65+). I don't believe there was anything I liked out of that box, nor were there any complete outfits in that Edit.

The second Edit, while the items were much more age-appropriate, it too suffered the same issue; there were not any complete outfits. Sure, jeans and denim go with everything, but it doesn't take a stylist to pair a t-shirt with jeans.

As well, the sizing questionnaire should have my bust size listed. Why the stylist would have chosen such short fronted shirts is beyond me. 40+-year-old women with size 36D breasts cannot and should not be wearing what amounted to a crop-top.

I found the Wantable stylists ability to style to be inadequate, and I would not recommend their service.

Bottom Line: No, I would not recommend this to a friend

---

Advertisement

---

Customer success manager

By JackFowler

,

Austin, TX

,

Sep 1, 2017
Verified Reviewer

Overall Experience:

Tried the Men's Fitness and found a new brand that I love in Rhone Apparel. The rest were okay, but I really love the shirts that I got and will be ordering more soon. Would love to have more accessories in the box.

Bottom Line: Yes, I would recommend this to a friend

---

Great items but way over priced

By C Land

,

Brandon, FL

,

Aug 29, 2017
Verified Reviewer

Overall Experience:

I was so excited when I opened my first box. The styles and quality were on point. I tried on everything I received, and surprisingly it all fit well. However, once I reviewed my invoice, I was very disappointed. I'm not sure what state this company is based out of, but the items were very over priced. If I kept it all, it would have been just under $400. I'll definitely stick with Stitch Fix.

Bottom Line: No, I would not recommend this to a friend

---

Over priced, no customer service

Overall Experience:

I tried Wantable for three months, the second month even trying the Fitness and Makeup. In my profile, I clearly stated that I am 48 years old and work in a conservative office setting, and stated my budget. I got three boxes of stuff I might let my daughter wear out on a night with friends if she had a friend that could loan her some money for the outfits. Nothing in my style, color, or budget.

And when I told them not to send the package because I was called out of town on an emergency, they gave me until the day before I was coming home to return it. What, my husband is going to try them on for me? An any and all responses from their customer service had to have been computer generated. Not one had made reference to the change of schedule.

Bottom Line: No, I would not recommend this to a friend

---

Overall Experience:

I've been doing Stitch Fix for a couple of runs with mixed results and wanted to give wantable a try. It took a pretty significant amount of time to get my first box and once I had, I just wasn't impressed. There was one item I kept (Lucky brand printed tank that just hung nicely and had enough detail to be fairly interesting). The rest of the box contained items that were no better in quality than something I could find at Kohl's for much cheaper. None of the items had any real wow factor and the prices were not cheap. I found the tank I was keeping online for $15 less and one of the other tanks for $26 less (they wanted $58 for a muscle tee with a graphic on the front, really?).

Another tank I found online for $7-$11 (they wanted $28). One dress was kind of cute but they wanted $89 for it. For the quality and the wow factor, it was a no brainer to return.

I was hoping for much more interesting and quality made items for the prices charged.

Bottom Line: No, I would not recommend this to a friend

---

Still charged me for a return!

Overall Experience:

I returned items on time, got the email confirmation that they received them, and they still charged me for what I returned! Customer service was not interested in fixing the problem at all.

Bottom Line: No, I would not recommend this to a friend

---

Advertisement

---

Not personalized, vanity sized

Overall Experience:

ZERO stars. Terrible customer service and TERRIBLE "styling." I said I hate the "rock" look, so I get leather leggings. I live in Houston and get a long sleeve black dress. No tops to show off my arms (which I indicated I like to show off) and a giant acid washed monstrosity that could double as a tent. And a poor quality, badly stitched peplum blouse that's like three years out of style with threads coming out of it. Waste of time and money.

Bottom Line: No, I would not recommend this to a friend

---

The displeased will always voice

By Melissa

,

Alabama

,

Mar 15, 2017
Verified Reviewer

Overall Experience:

I've loved what I've received from them, and when I checked the prices online, they were the same at other places when you consider you have the $20 credit each month towards a purchase.

Everything in the shipment, aside from one piece, was extremely flattering. I decided to add my review because as most of us know when someone hates something they'll talk more about it than when they love it.

Well, I love it, and you should give them a try. It's 20 bucks. Surely you'll like one thing and then you can apply the discount to your order and cancel the subscription if you're not into it, so there's really nothing to lose.

Bottom Line: Yes, I would recommend this to a friend

---

Prices are inflated

By Jessica

,

Mesa, AZ

,

Feb 23, 2017
Verified Reviewer

Overall Experience:

Currently, the model is $20 a month, and you have five days to check out the clothes before sending them back. I really liked what they sent me, but I checked on the prices of each item online, and they were way cheaper.

For instance, there was a pair of cute jeans that they claimed were $180 retail, but they were offering them for $120. I found them online for $75.

I couldn't stomach paying that much more. I get that they need to make money, but that's a significant markup on each item.

There was also a blazer that was really cheaply made that they were trying to sell me for $50. It was lower than H&M quality for double the price.

Bottom Line: No, I would not recommend this to a friend

---

Overall Experience:

I signed up for Wantable at the end of July. I was told that my box would be sent within 2 weeks. It wasn't. Didn't receive even an e-mail so I finally asked. The story was that they were waiting on items from the manufacturers and it would be sent soon, blah, blah, blah. I still didn't receive anything. Finally sent another e-mail and got the reply that they were sorry, this was a one time problem, etc. This Monday I finally received a tracking # that doesn't appear to work. I called the company yesterday and was told once there's a tracking # assigned, it's not their problem. Still nothing new today. I'll just tell you, my daughter is a member of Stitch Fix and loves it. I wanted to love Wantable but I'm not feeling it right now.

Bottom Line: No, I would not recommend this to a friend

---

Same products with wrong colors for me.

By Kim

,

Boston, MA

,

Jul 16, 2015

Overall Experience:

I tried it for three months. It's like they don't read the online questionnaire. I don't like loose powder yet that's what they send me. When I complained, they sent me pressed in a color two shades darker than I could wear. I like matte shadows, they sent me a glittery one. I hate oranges and peaches in lipstick and they sent the ugliest bright orange lipstick I've ever seen. They also seem to have a run on Lord and Berry and Bodyography (one product they sent is discontinued by the line itself) as that's what I seem to get every month. I'm sure it's hard to decipher what people really like from a shot questionnaire but they haven't even been close on one item. So I am saying goodbye to the subscription. I'm sure it works for others but just not for me.

Bottom Line: No, I would not recommend this to a friend

---