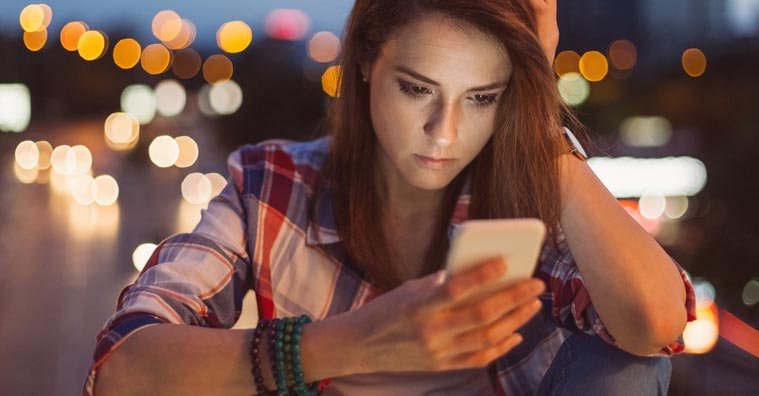 The Better Business Bureau and Federal Trade Commission are warning the public about current Facebook scams, in which online criminals attempt to rob victims of their hard-earned money.
These Facebook crimes include the following:
Fake profile scam
Fake ads scam
Romance scam
Military scam
Clickbait scam
Grants scam
This article takes a look at the latest Facebook scams, how they work, and the top warning signs so you can avoid falling victim. We've interviewed experts with the BBB and FTC to give you the most up-to-date information about these scams, and what to do if you have been a target.
The following information is designed to educate the public about the inner workings of these Facebook scams, with the ultimate goal to stop these online criminals from robbing innocent victims.
Two Main Types of Facebook Scams
Facebook scams fall into two general categories: scammers pretending to be individuals by creating fake profiles, and scammers creating fake ads that link to scam websites, according to Katherine R. Hutt, national spokesperson for the BBB.
Scammers use many different platforms including social media to reach consumers, noted Patti Poss, a senior attorney with the FTC's Division of Marketing Practices.
"We have seen reports of scammers using social media platforms to access information about consumers that is made public through social media, such as photos and other personal information, and use it for various schemes," Poss said. "Scammers have also gained access to social media accounts, and then impersonated the user and perpetuated schemes that appear to come from a known friend."
1. Fake Profile Scam
With a fake profile scam, the scammer steals the name and photos of an existing person and "Friends" the real person's friends in order to communicate with them in some way, usually to perpetrate a family or friend emergency scam.
Emergency scams prey on your willingness to help friends and family in need. Scammers impersonate their targets' loved ones, make up an urgent situation – and plead for help and money. Due to information provided on social media sites, scammers can offer plausible stories and incorporate nicknames and real travel plans into the con to convince their targets.
Emergency scams are about a family member or friend in a dire situation. You get a call, email, or social media message from someone claiming to be a family member in distress. They may say they've been arrested while traveling overseas, or there was an accident, medical emergency, or other calamity. They provide convincing details, such as family names and school details.
» See Also: Kidnap and Ransom Phone Scam: How It Works and Ways to Avoid It
"Facebook users should make sure their profile privacy settings are high so non-friends cannot see their photos," Hutt advised.
Additionally, "they need to be careful about accepting friend requests – getting a friend request from someone you are already friends with is a big red flag," Hutt warned. "If you get an emergency message from a friend, double check to make sure it's from the real person and not a second, fake profile."
To report a fake profile, visit this Facebook page.
2. Fake Ads Scam
Fake ads can be for counterfeit goods, or can use false celebrity endorsements to prompt you to buy something, Hutt noted. This scam can also attempt to lead you to share personally identifiable information that can be used for identity theft.
"Some fake ads link to sites that download malware to your computer," Hutt warned. "Facebook has programs in place to try to stop both of these kinds of scams, but far too many criminals slip through the cracks and use Facebook as a way to reach their potential victims."
To report a fake ad, visit this Facebook page.
3. Romance Scam
"This is the saddest Facebook scam, because victims not only lose money but too often have their hearts broken, as well," Hutt said.
The way it works: Scammers create a fake profile using the photos and stories of another person, and then develop "relationships" with their targets via the usual Facebook communications channels, including posts, photos, and private messages.
"Social media can give you the feeling of a more intimate relationship than actually exists, which is exactly what romance scammers count on," Hutt said. "Eventually they ask for money, sometimes in order to finally get a chance to meet their online love in person."
Big red flags for romance scams include inconsistent photos, timelines, and story narratives.
"Romance scammers are notoriously vague about details of their lives, and often avoid answering specific questions, usually because they are just cutting and pasting from stock answers previously used," Hutt explained. "Also, pay attention to poor grammar, spelling errors, or incorrect word usage."
» Related: Online Dating Scams: How to Spot a Romance Scam When Using Dating Sites
Another major red flag is someone who postpones meeting in real life.
"In order to put this off as long as possible, many romance scammers claim to be in military service overseas, or traveling for business," Hutt warned. "They may say they are local and even set up a meeting, only to be suddenly called out of town when the time comes."
To avoid falling victim to the romance scam on Facebook, don't "friend" people you do not know in real life.
"Don't accept a second friend request from someone you have already friended – report it to Facebook," said Hutt.
Reports to Facebook can be made here.
"Don't be taken in by speedy intimacy with anyone you meet online, such as flowery language, promises of great happiness, relationships moving too quickly," Hutt said. "And above all, never send money to someone you have never met in real life. Just don't do it."
4. Military Scam
"The military scam is just the romance scam in uniform," Hutt said. "It's easier for a scammer to be unable to meet and unclear on details when pretending to be a service member. They also appeal to their target's sense of patriotism."
The red flag warnings of the military scam are essentially the same as for the romance scam.
Romance scams can pop up in a variety of ways including on social media sites like Facebook or on online dating sites, Poss said.
"They often involve someone who has created a fake profile that might involve a stolen picture, these can sometimes involve someone impersonating military personnel," Poss noted. "We often tell consumers to be wary of those who want to escalate an online relationship quickly, are reluctant to meeting in person and begin asking for money."
Military families may be more vulnerable to identity theft because the service member's assignments can mean they move every two to three years, Poss said.
"They must find a new home. About three-fourths of military personnel and families don't live on an installation, so they're looking for an apartment or house to rent or buy, perhaps a car and other household items," Poss explained. "With more such transactions there are more opportunities for their personal information to be misused."
With this scam, the criminal asks you to wire money using the Western Union or Money Gram, or send money using a prepaid or gift card, or ask you to set up a new bank account, Poss noted.
"Never wire money or sent money via a prepaid or gift card to anyone who asks you to, no matter how good the reason might be," Poss warned.
For more information about the consumer protection issues relevant to members of the military, visit the Military Consumer website.
5. Clickbait Scam
Clickbait is any highly enticing headline or photo that intrigues users and makes them want to click through to learn more.
"It can be as harmless as taking you to a page where the articles are surrounded by a ton of ads, or it can be as dangerous as downloading malware onto your computer to steal your identity," Hutt warned. "Many scammers use Facebook to circulate clickbait content, so be cautious about what you click."
6. Grants Scam
According to Poss, people have reported receiving messages on Facebook telling them that they're eligible for, or that they've won a business grant.
"If you get a message like this, do not respond – this is a scam," Poss advised.
The government won't contact you on social media to offer you money.
"Some people responded to the messages because they thought they were from a friend," Poss said. "Know this – scammers can spoof social media messages to make them look like they're coming from a friend. Some fake messages directed people to send a text to confirm their business grant. Don't do it. The scammer is only trying to get your cell phone number to keep trying to get your money."
Before you respond to a message on social media about a small business grant, stop and consider:
Real government grants don't require that you pay first. Stay away from any deal that makes you pay to get your "business grant."

If someone tells you they need your passwords to give you a "business grant," they're just trying to hack into your accounts to steal your money or impersonate you and scam others.

If the only way to communicate with the person offering you a "business grant" is through social media or text, that is a red flag for a scam.
» Related: Ins & Outs of Scholarship Scams
Copy and Paste Scam Dispelled
A copy and paste scam on Facebook isn't actually a real scam, but the idea went viral, Hutt said.
She referred to a report by Snopes.com, which noted the claim that publishing "copy and paste" and "don't share" status messages on Facebook leaves users vulnerable to hacking.
This claim was rated "false" by Snopes.com, which is a website that covers urban legends, internet rumors, e-mail forwards, and other stories of questionable origin.
According to Snopes.com, best practices for Facebook security include two-factor authentication, by which each login is verified as legitimate.
"Copying and pasting a status update does not expose login information to Facebook scammers," Snopes.com noted.
The Bottom Line on Facebook Scams
When it comes to accepting friend requests on Facebook, do not accept a friend if you don't know them personally, said Detective Timothy Lohman, who solves forgery, fraud and financial crimes in southern California.
"See if they're friends with any of your other friends, and if they're not, don't accept them," Detective Lohman advised. "Also, browse their profiles. If you see that they just joined Facebook yesterday, that could be an indication it's a fraud, it's a scam."
Facebook users can also do their own research simply through Google.
"Do a Google search with their user name to see if it comes up with anything," Detective Lohman said.
He also recommends using TinEye.com, a reverse image search engine.
"You can copy and paste their profile image and upload it to the TinEye website, or even through Google image search, to see if that image was stolen from someone else," Detective Lohman explained.
Facebook has become infamous for click-bait ads, which should be avoided a far as clicking.
"What I've seen is people click on a specific link, like for Disneyland ticket giveaways," Detective Lohman said. "As we all know, Disneyland doesn't give away anything for free. So if something like this pops up, don't click on it."
Snopes.com is another great way to find out if something you see on Facebook is a hoax.
"People will put fake things on Facebook to catch people's attention and make them click on a link. But all of a sudden, you're redirected to a hacker website that might ask for personal information, exposing you to a phishing scam," Detective Lohman noted. "Snopes will tell you if it's fake, and tell you where it originated from."
When it comes to Facebook, invite people into your social media circle with the same thoughtfulness as inviting them into your home, Hutt advised.
"Be cautious whenever someone you do not know reaches out to you, and be smart about what and how much you share on social media," Hutt said.
If you believe you've been a victim of a Facebook scam, file a report with the BBB or the FTC.
For Further Reading: