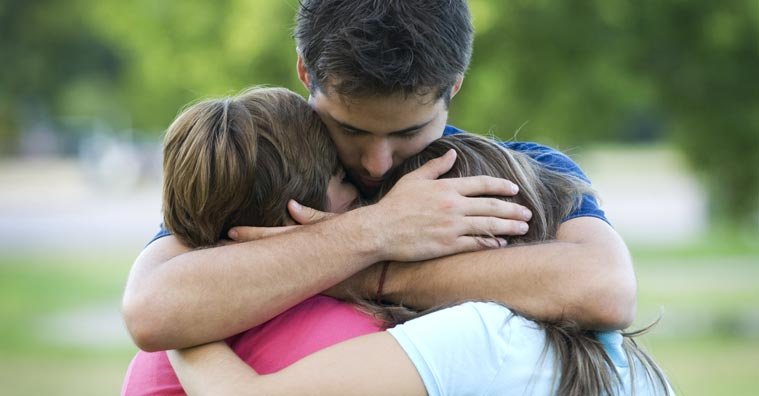 Imagine yourself enjoying a barbecue with friends and family.
The sun is bright. Food is great. You're loving the camaraderie. You see the soda is running low in the cooler so you go inside to get more. On the way to the kitchen, you notice the local news station is tracking a tropical storm that's creeping across the Caribbean.
Your thoughts focus on the storm itself: Will it make landfall in your state? Will it strengthen to a hurricane? Will it be another overhyped weather event?
More often than not, the average person fails to think about how a natural disaster can affect a homeowner or renter's personal finances:
What type of damage will your homeowner's insurance cover?
Do you know the value of everything in your house?
Is your home appraised based on its current improvements?
Where are your most important documents kept?
Do you have a backup plan if you need to evacuate?
To help you understand the issues listed here, I'm going to incorporate my own experience living in Florida, as well as integrate the advice of a trio of experts: Michael Osakwe, personal finance expert at NextAdvisor, Bill Begal, owner of disaster restoration business Begal Enterprises, John Bodrozic, co-founder of home-contents valuation app HomeZada, and Sean Stout, an insurance agent with Brightway Insurance.
We've also tapped Highya Senior Editor Derek Lakin, an expert in the types of consumer scams you can expect after a natural disaster.
Keep Your Personal Documents Safe
Take a moment to think about where your social security card and birth certificate are. Living in Florida, this question is particularly important for me. When Hurricane Matthew scraped across the Atlantic Coast of our state, my wife and I talked about whether or not we should evacuate.
One conversation we didn't have, however, was what we'd do with our important documents.
"You should keep your documentation in a safe place – things that identify you," NextAdvisor's Michael Osakwe said. "Your driver's license, social security card, marriage license, as well as documentation as to what you own."
Medical documents are a key component here. If you have to evacuate in-state or out-of-state, keeping your insurance card and any necessary documentation with you is crucial.
A safe is also an excellent idea, particularly if you live in an area where sudden disasters (earthquakes, tornadoes) are prevalent.
The personal finance angle here is something you may not think about. Let's say you evacuate because of a hurricane or you're caught away from your home when a tornado sweeps through. In the case of a direct hit, your important documents will be hurled, in some cases, miles away.
In his research for a recent post about natural disasters and personal finance, Michael found a news story about a couple whose "papers were blown away in tornadoes and landed in other districts and people could see their identity."
While this outcome could seem far-fetched, remember that identity thieves love to rummage through your garbage to find your personal information. And remember this: an empty house, and especially an empty house damaged by a storm, are prime targets not only for looters but for identity thieves.
Know Your Insurance Plan's Deductibles Inside and Out
Every insurance plan has a deductible, which is the amount you have to pay in order for your benefits to kick in.
For example, most auto insurance plans have a deductible that is related to your monthly payments (premiums). The higher the deductible, the lower the monthly payment, and vice versa. The same goes for claims you make with your homeowners insurance, says Bill Begal.
"The insurance landscape has changed a lot. Higher deductibles are going to bring your premium down," Bill told us. "If you're willing to pay lower premiums in exchange for higher deductibles, it shows the insurance company you're willing to self-insure."
When Bill says "self-insure," he means that taking a high deductible means you're willing to take your chances that you won't have to make a claim, all the while saving money on your premiums.
In the event that something terrible happens to your home, you'll have to pay the deductible. The idea is, though, that all the money you save on your premiums will negate that deductible.
"Ask your agent how much your policy will cost you at a $1,500 deductible or a $2,500 deductible," Bill said. "Be smart. Weigh it out. Ask questions."
Knowing your deductible and doing the math can save you a lot of money over the long term, but you won't be able to know that unless you crunch the numbers.
Understand Natural Disaster Add-Ons for Homeowners Insurance
As I mentioned earlier, I live in Florida, the state where hurricanes (and tornadoes) strike a lot of fear in residents. They also require special riders (add-ons) to your homeowners' association. Not only that, Bill told us, but those riders also have specific requirements.
"Natural disasters are often special inclusions or exclusions in insurance policies," he said. "One example is you have to have an insurance policy in Florida one month before hurricane season, and you can't get a hurricane policy in July or August."
Remember how I talked about those days leading up to the arrival of Hurricane Matthew? We came across an article from CNBC that describes with accuracy the feelings and thoughts you're having as a major hurricane is approaching:
"Property insurance is likely the last thing on the minds of Floridians who have been ordered to evacuate the area, but it will be the first thing they'll have to deal with once the storm has passed."
We think that's a great reminder for anyone who owns a home in a storm or flood zone – be prepared before the storm comes because the financial repercussions will hit you as soon as the storm passes.
"There is no typical mistake homeowners make," Bill said. "But mainly, it's homeowners not being aware and thinking they had coverage and they didn't, which is why reviewing your coverage regularly makes life easy because you're then dealing with a known quantity."
A quick word about hurricane exclusions: We took a look at House Logic's article on hurricane insurance and found something we think you need to know. "Hurricane insurance" isn't an end-all type of plan.
In fact, House Logic says, some hurricane policies don't cover flood damage "caused by rising water," which includes the storm surge that often accompanies hurricanes. Remember, in most cases, insurance companies do their best not to pay a claim, so, as our experts have mentioned, read over your policy as closely as you can and ask questions if something seems off.
Knowing How Much Your Home and Valuables are Worth
Let's imagine, for a second, that the worst-case scenario comes true. A storm barrels through your neighborhood and decimates your home. Everything is destroyed; how do you estimate the value of your home and what was inside?
This is where it literally pays to stay current with you're the real-world value of your possessions, says John Bodrozic, co-founder of HomeZada, an app that lets you organize and store valuations of your home and what's inside.
The problem starts, John said, when homeowners go for the cheapest option and don't research the details of their coverage.
"Most people say they need insurance and they adopt the 'cheapest option' mentality," he said. "You get a policy and go with it and nobody bothers to look one or two levels down."
Home Value vs. Total Value of Home, Foundation & Property
Further investigation may reveal that your insurance policy covers your home's value, for example, but not the value of your lot or the home's foundation.
"If your house were to completely flood or burn, you think it's a total loss, but if the foundation is still good, in the insurance company's mind, you aren't starting from scratch," John told us. "You may have bought your 'house' for $400,000, but that includes the home, foundation, and property. The insurance company will be willing to pay $250,000 for the home, but that's it."
You can see how this subtlety might be a shock to a homeowner who thinks they'll be paid the full $400,000. The lesson? Just like Bill Begal pointed out, you need to read through your policy.
Making Sure Your Home Value Is Up-to-date
When you buy a homeowner's insurance policy, someone comes to your home and generates an estimate of how much the home is worth based on the size, location, amenities and other things like appliances.
Your monthly premium is calculated based on that number; the lower the value of the home, the lower the premium, in most cases.
But, if you make upgrades to your home, your home's value will increase from its original price tag of, for example, $250,000. New appliances, a room addition or a new patio can make your home more valuable. Unfortunately, John says, most homeowners don't talk with their insurance company about these upgrades.
"Let's say you stick with your original insurance policy and, after five or 10 years, you've invested $75,000 to remodel your kitchen or bathrooms, or put in a pool or deck," John said. "If your house burns down and you never updated your policy, the insurance company thinks your home is still worth $250K because you didn't tell them about your upgrades. That's a big issue we've heard from homeowners and insurance companies."
Assuming you take the extra step to have your home's value re-assessed, you may be surprised to know that your policy premiums may not increase that much. John told us he and his wife have a substantial wine collection of around 100 bottles.
If his home were to burn down, those bottles would be lost. Knowing this, he had the bottles appraised and found that it was only an extra $20 per year to have his wine included in his homeowner's policy.
And that leads us to our next point…covering the contents inside your house.
Keep Records of the Value of Your Contents
Think back to the beginning of this article. Our goal was to show you how natural disasters can affect your personal finances. Now, imagine a hurricane or fire rolling through your neighborhood and flattening your home.
Can you remember the contents of each room? Sure, you might be able to list the tablets, laptops and TV's you owned, but think about how hard it will be to remember specific contents when you're dealing with the shock and grief of losing your home. It's nearly impossible.
"'Contents' is sort of a generic word for all the personal possessions inside your house. Furniture, electronics, housewares, linens, decorative items … all the stuff that would go in your moving truck if you ever moved," John said.
The solution to keeping track of everything? It's easier than you think.
"It's two or three hours of up-front prep work," John said. "Go through every room and take a digital photo of everything you want to be insured. Store it in an app like HomeZada or in the cloud so it can save you money if your house is destroyed by a natural disaster."
And, of course, don't just take the photos and store them. Share them with your insurance company so you can get a more accurate valuation of your contents. If the value of your contents is $175,000 and your insurance company pays out $100,000 because of an outdated valuation, you lose out on a big chunk of money.
"Increasing your coverage isn't that much more expensive," John said, "and you get the peace of mind that, if you live in a place subject to natural disasters, you'll be properly reimbursed and not lose your money."
The past few sections of this article have covered some really important parts of homeowners' insurance policies – you can lose a lot of money if you aren't vigilant.
In the final section, we're going to talk about one more aspect of personal finance and natural disasters – charity and home improvement scams.
Crooks Take Advantage of Disasters to Steal Your Money
Our last reminder comes from NextAdvisor's Michael Osakwe, who shared with us something we've been researching for a long time: scams. In particular, scams that pop up in the wake of a natural disaster.
These scams can take several forms, but they usually fall into one of two categories: fake charities and fake services.
Charity Scams
After a disaster, charities ask for money; that's a fact. Many of these charities are legitimate, and since consumers are in such a giving mood, scammers try their best to don sheep's clothing.
One of the top signs that a "charity" might be trying to scam you is a suspect level of vagueness, Michael said. When someone comes to your door or approaches you in front of a store, be ready to ask pointed questions. The more direct your question, the more direct of an answer is required:
To what exact causes will my money go to?
What is the name of your boss and where is your organization's office?
What's your organization's phone number and tax ID number?
If the person can't answer your questions with straightforward answers, shut the door or walk past them.
Highya Senior Editor Derek Lakin wrote a great article about holiday scams that included a section on charities. Here are some of his top tips:
Run the charity's name through the Better Business Bureau's Wise Giving Alliance. If their name shows up, it's legit. Feel free to tell the solicitor you're going to search the charity's name while they're standing there.

Donate with a check – not cash – and never write a check to an individual, only to organizations.

Don't fall for high-pressure sales tactics where the solicitor is demanding a minimum donation amount.

Choose in advance the charities to which you want to donate. This helps you avoid on-the-spot situations.

Be wary of email pitches from charities. Most legit charities won't ask for money by email if you aren't already donating to them.
Derek also wrote a super-helpful article about how to avoid home improvement scams. The article wasn't disaster-specific, but it's definitely relevant to our discussion since the same principles apply.
Home-Repair Scams
In the days following Hurricane Matthew, my neighborhood was buzzing (literally) with action. Tree-removal companies were earning their keep by cutting down splintered and fallen trees. Branch by branch, they used chainsaws to hack the trees into manageable pieces.
Around this time, I noticed an increase in neighborhood traffic. Random cars drove slowly through our streets. I can't say for sure what they were doing, but my hunch is that they were either family members checking up on relatives or they were scam artists looking for an opportunity to pitch a fictional tree-removal or home-repair service.
Related: Natural Disaster Scams: How Scammers Take Advantage of Hurricane Harvey
Do Your Research
While you may feel like you don't have time to make a good decision on a contractor after a disaster, remember that you always have 30 minutes to do some research on local contractors. Creating a short list, Derek said, is key to finding the right contractor at the right price.
Doing so also helps you avoid the on-the-spot situations we talked about in the previous section. When you've got two or three contractors in mind, it's much easier to tell a door-to-door salesperson, "No."
Cross-Reference the Business
Once you have your list of contractors written out, run their names past review sites like Angie's List, Yelp, BBB, and Houzz.
Another great way to get background on the company is to use a neighborhood site like Nextdoor to ask neighbors in your area which contractors they use for particular jobs. Our neighborhood participates in Nextdoor, so we have direct access to homeowners who can vouch for home-repair companies.
Pro tip: If you live in a friendly neighborhood, start a closed Facebook group for the neighborhood. Our community does this, and it proved to be a valuable resource during and after Hurricane Matthew. Neighbors who post questions about contractors usually get four or five responses within a few hours.
When You Have to File a Claim, Do It Quickly
Sean Stout, an insurance agent with Brightway Insurance in Jacksonville, Fl., said that you need to take action quickly when you know that your home has been damaged by a hurricane or flooding.
"A lot of people think they can wait to make their claim," Stout said. "You should never wait. Call your insurance agent immediately."
Once you do, your agent will get the claims process going. He or she will contact your insurance company, who will then assign you an in-office adjustor who will take a look at the preliminary information on your claim.
When he or she has a good idea of what damage has been done and which policies are affected, he or she will send a field adjustor to see your home and property's damage in person.
If you wait to start this process, you run the risk of being last in a long line of people waiting for visits from their field adjustor.
Nailing Down the Big Ideas: Our Final Thoughts on the Financial Impact of Natural Disasters
In an era in which weather fascinates us to the point that we have dozens – if not hundreds – of weather apps that track huge storms, tornadoes and flooding, we're more in tune with the presence of danger than ever.
However, many homeowners fail to prepare themselves for the financial impact a natural disaster can have. Let's review the top tips we gathered for this article:
Protect your personal documents so they don't get in the hands of the wrong people
Know your homeowner's insurance deductibles and exclusions
Properly estimate the value of your home
Understand the difference between purchase price and home value
Take stock of the contents of your home
Avoid charity and home improvement scams.
Start your claim as soon as possible.
These tips have the potential to save you tens of thousands of dollars in the aftermath of a natural disaster and make the claims process much smoother.
If there's one piece of advice we could give you that sums up all the wisdom shared in this article, we'd tell you to create a disaster checklist you need to finish in the next three months. This checklist should include things like:
Update your homeowner's insurance policy to reflect the value of your home and contents.

Buy a safe to store your most important documents.

Create an evacuation plan that includes where you will stay and how much the trip will cost so you can have a suitable disaster fund.

Select charities to which you can donate after the disaster.

Generate a short-list of contractors you should use in the event of a disaster.
Most of the fight can be won before the storm or flood reaches your home. If you have any questions about your homeowner's insurance, we suggest setting up a meeting with the broker/company who sold you the policy.
Before you meet, read through your policy line by line and write down any questions you have. If there are aspects of your contract that seem off, bring those up along with your other questions.
If your gut tells you you're underinsured, don't be afraid to make changes. In some cases, paying a higher premium will be well worth the extra coverage should disaster strike.